Siberian winter should be not only extremely strong, but too very long! According to a new outputs of GFS, we should be prepared for very long, minimally 2-weeks lasting extreme Siberian coldwave in continental parts of Europe - extreme cold air will be shifting only very slowly from west to the east and every day of the period should be measured somewhere in wide region temperatures less than -20°C (with peak around -30°C).
A new GFS outputs from 06Z surprised with a very long, compact coldwave, with 2-week duration for Central Europe, between 10.-23. January 2021. Temperatures below -10°C in outputs represent the most probable regions with rare (during the peak of Winter 2020/21 widespread) temperatures below -20°C in frosts basins and valleys below 800 MASL.
During the first days of the period, severe frosts should surprise in Germany, Czechia, Switzerland, Austria, or even southeastern France and northern Italy, then the strongest frosts will shift over eastern parts of Central Europe - into Poland, Slovakia, Hungary and Romania and Ukrainian part of Carpathians.
Extreme winter in similar period hit Scandinavia, Eastern Europe and Balkan.
Upcoming coldwave therefore should be interesting not only by it absolute peak of frosts, which will be crystallized, yet, but too with its duration in some regions, mainly with snow cover, where frosts should be stronger.
Runs GFS from 18Z and 00Z expect a peak of Winter 2020/2021 with -30°C possibility in Carpathian region around 16.-18. January, but outputs from previous day (7.1. 2021) expected the strongest Siberian frosts around 22. January.
Scandalous outputs, such from 7. January 2021 should return into outputs every day of upcoming period, therefore, watch the extreme weather news, forecasts and warnings with Mkweather.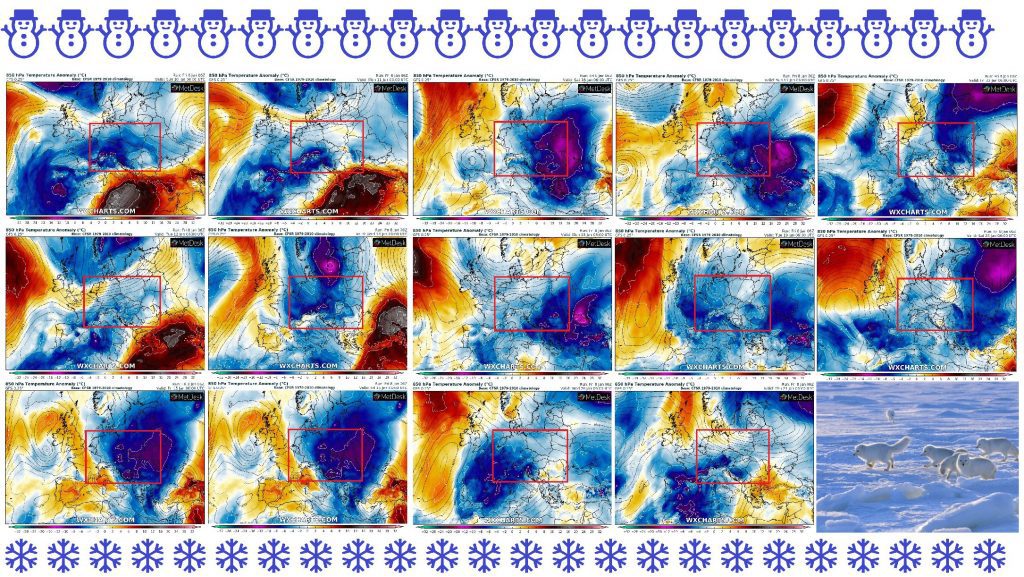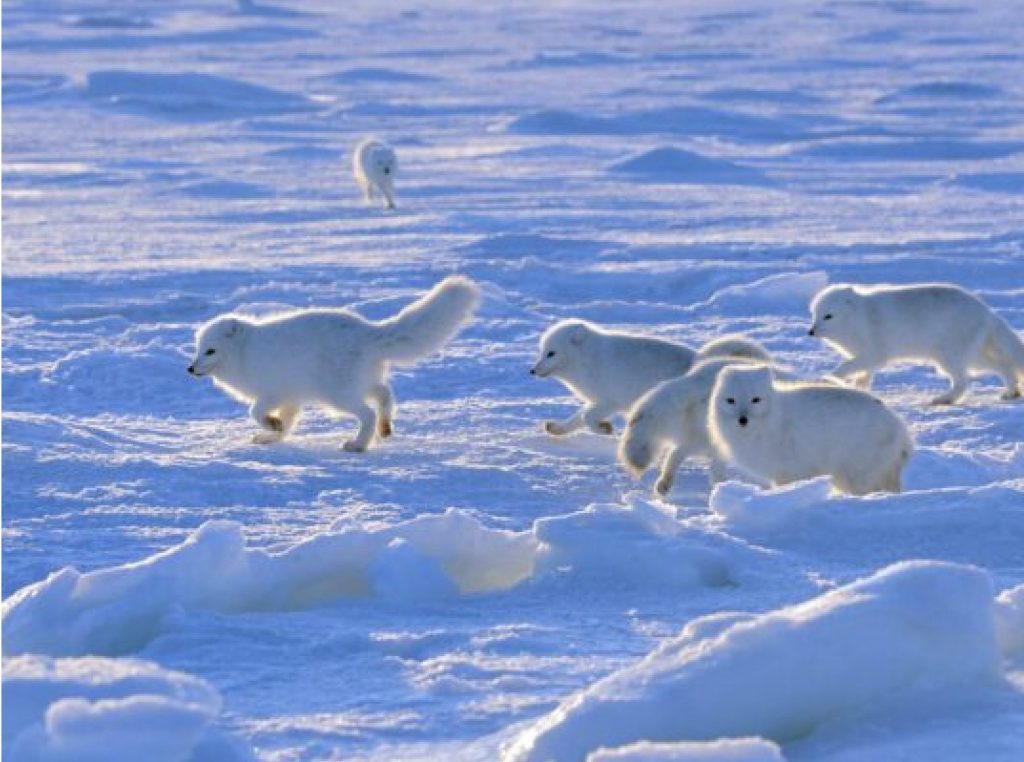 Forecasted T850 hPa anomaly with emphasis to Central Europe for 10.-23. January 2021 /wxcharts.com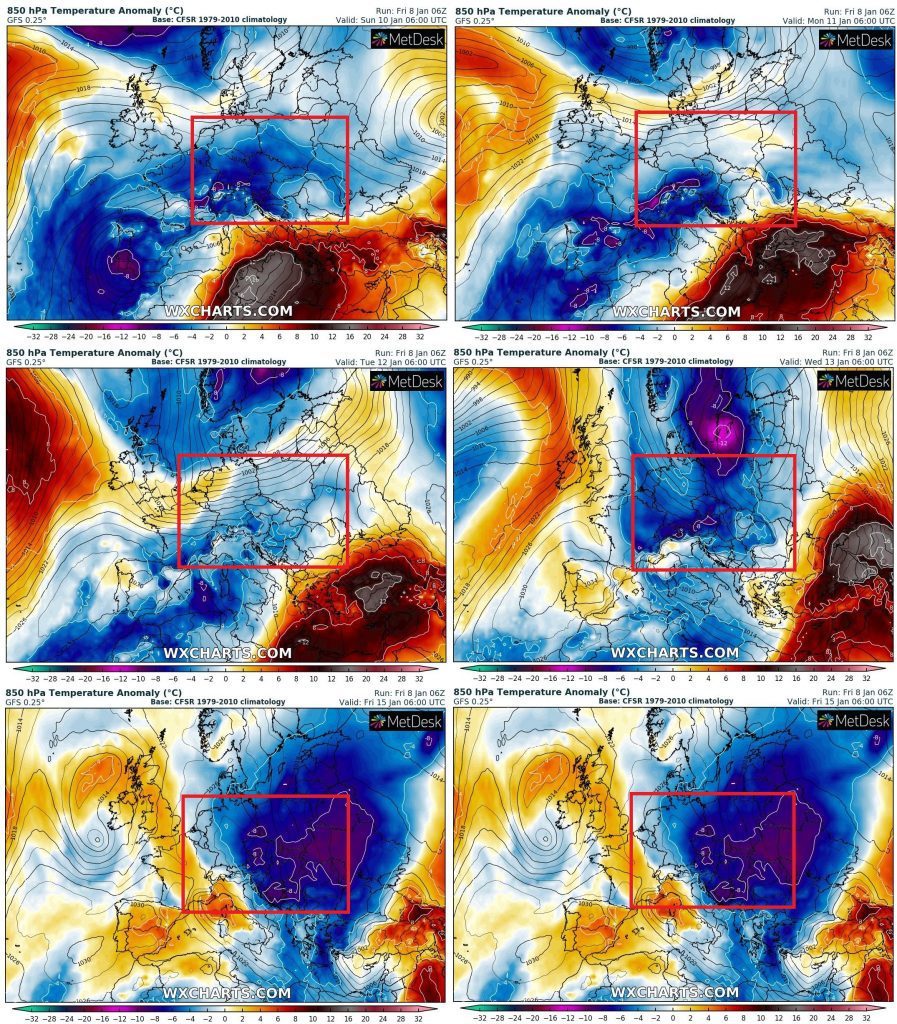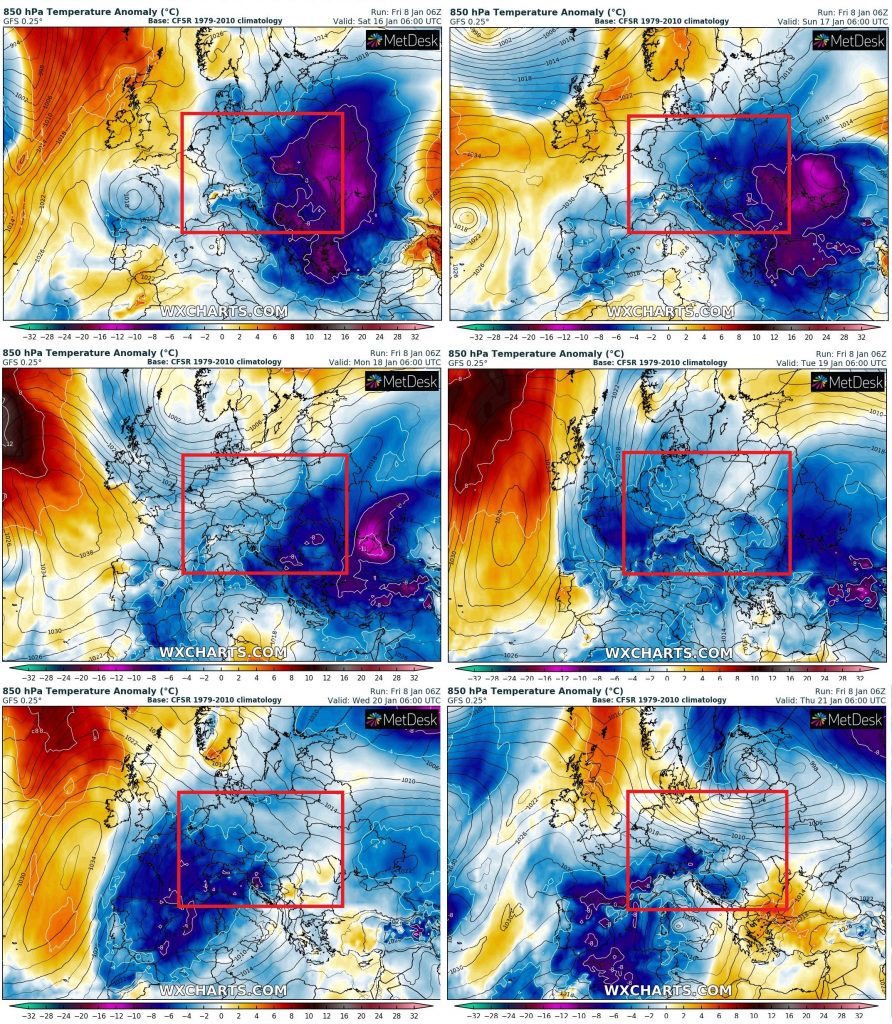 Infographics: Period 10.-23. January 2021 in Central Europe /wetterzentrale.de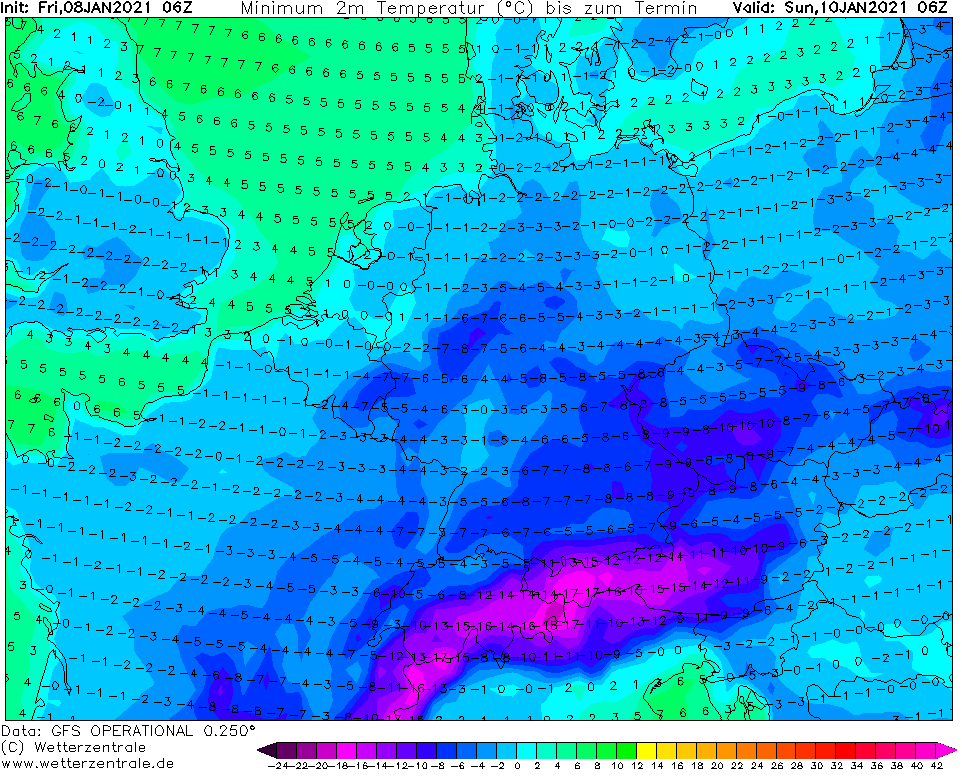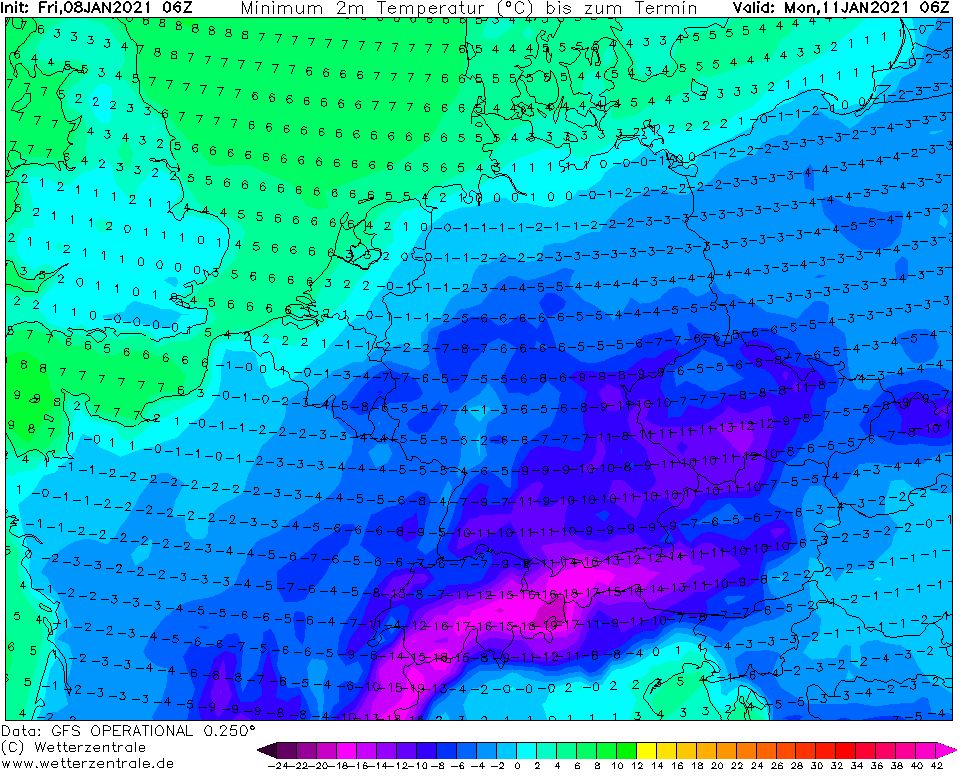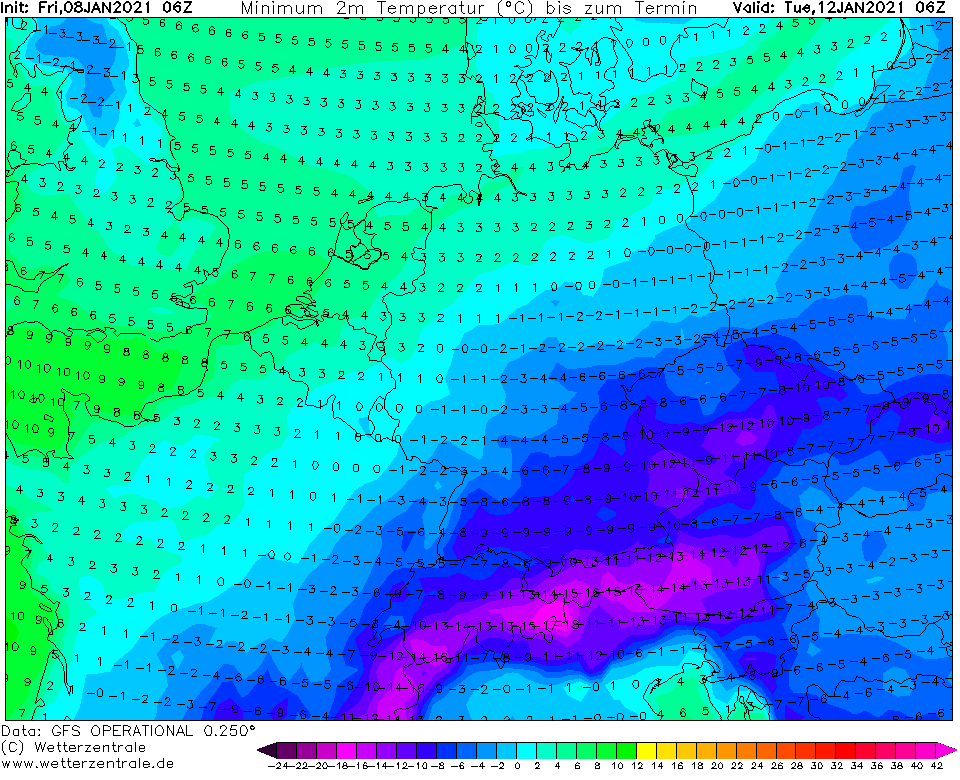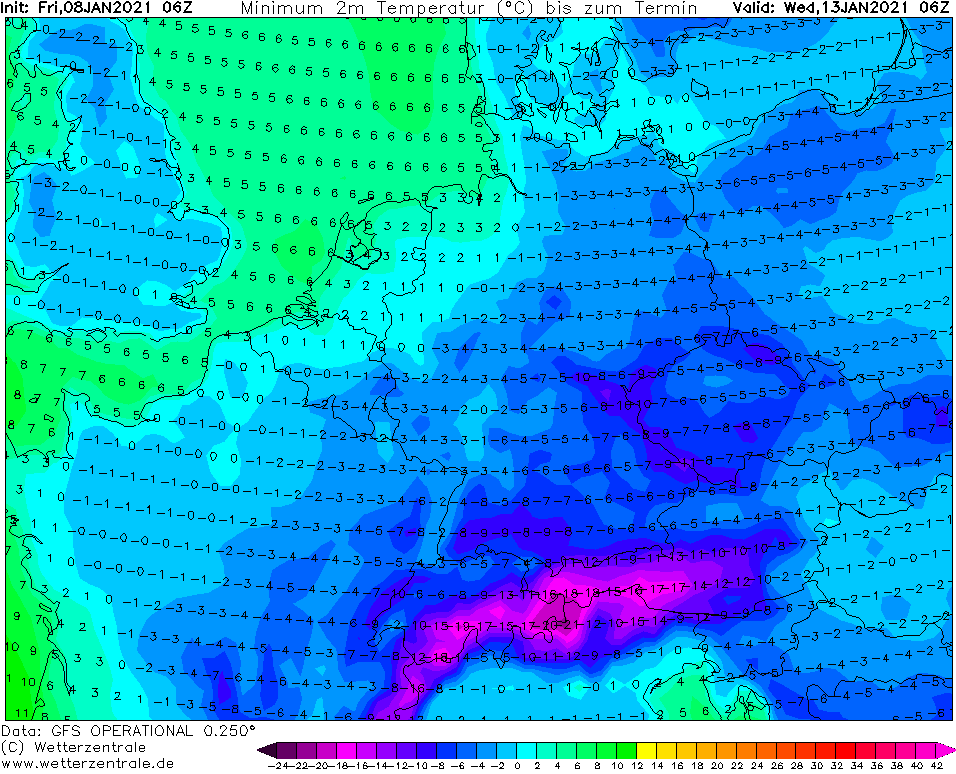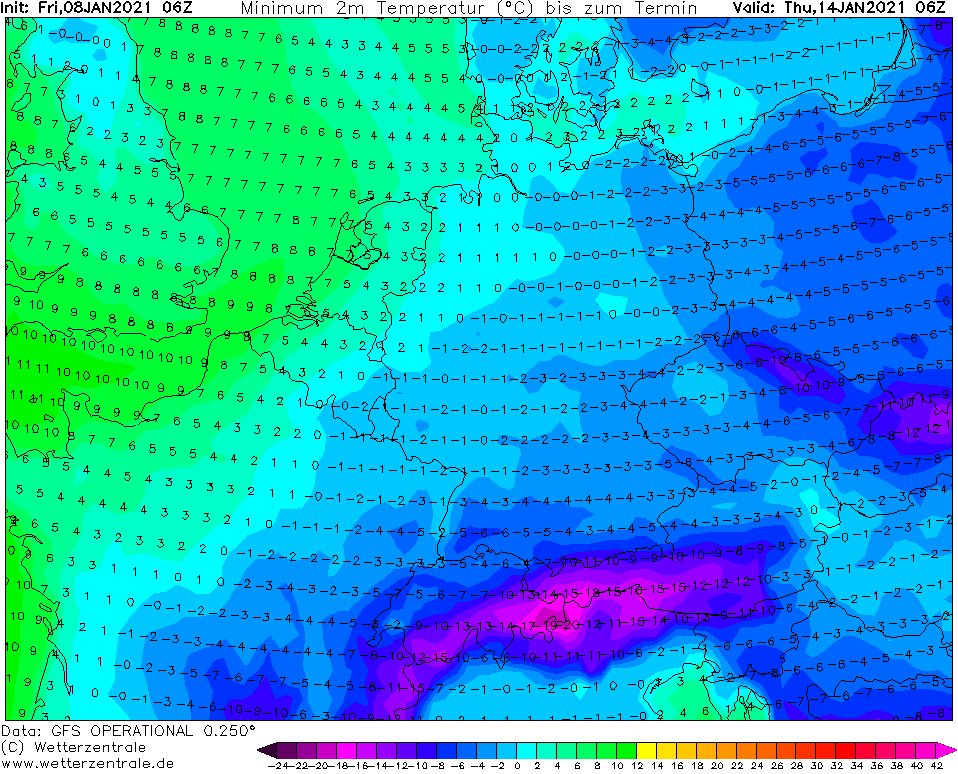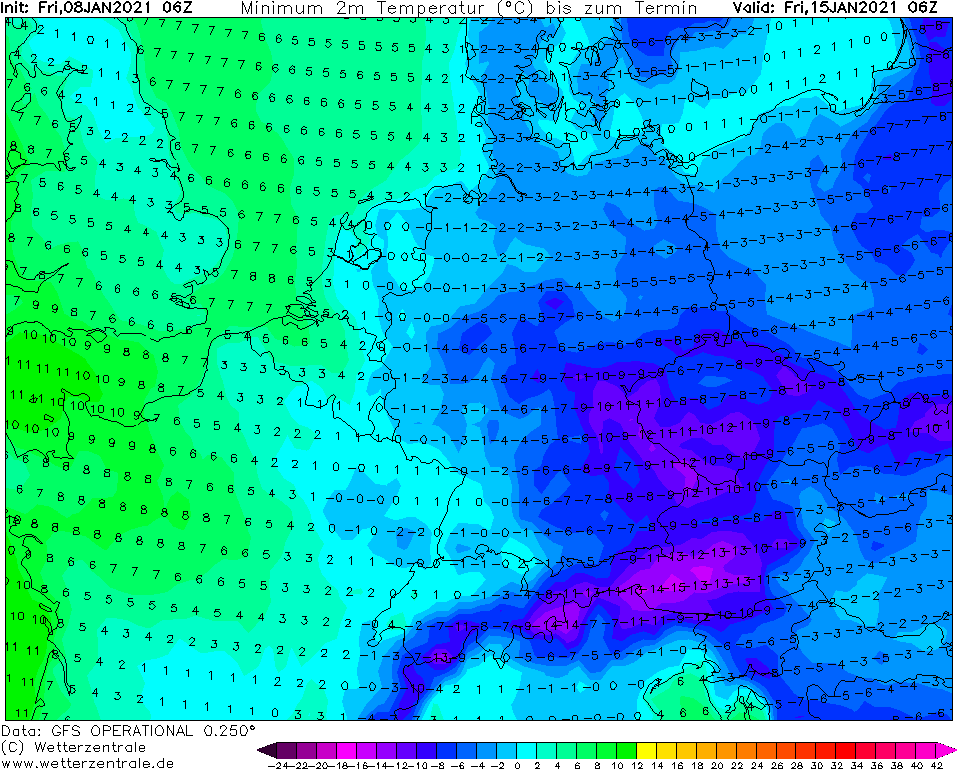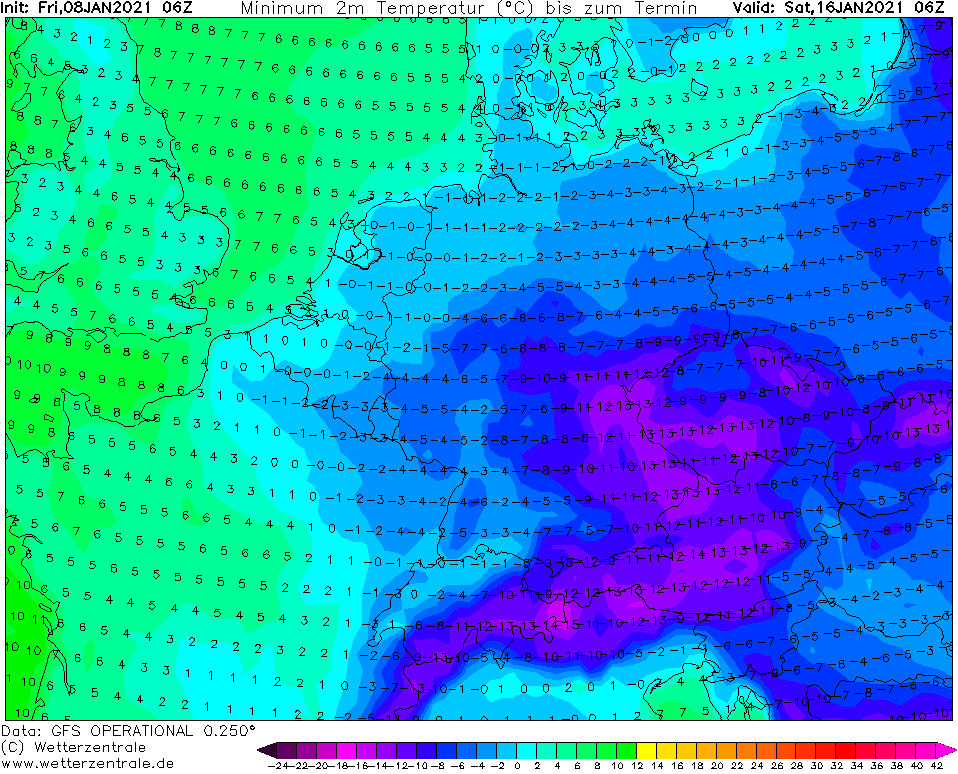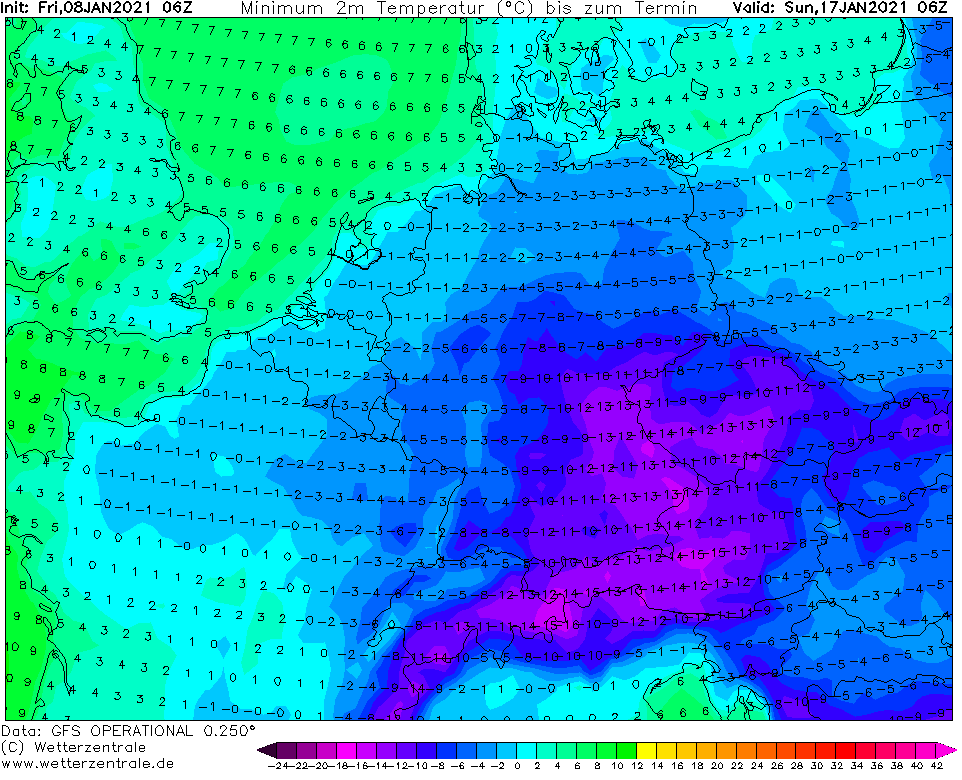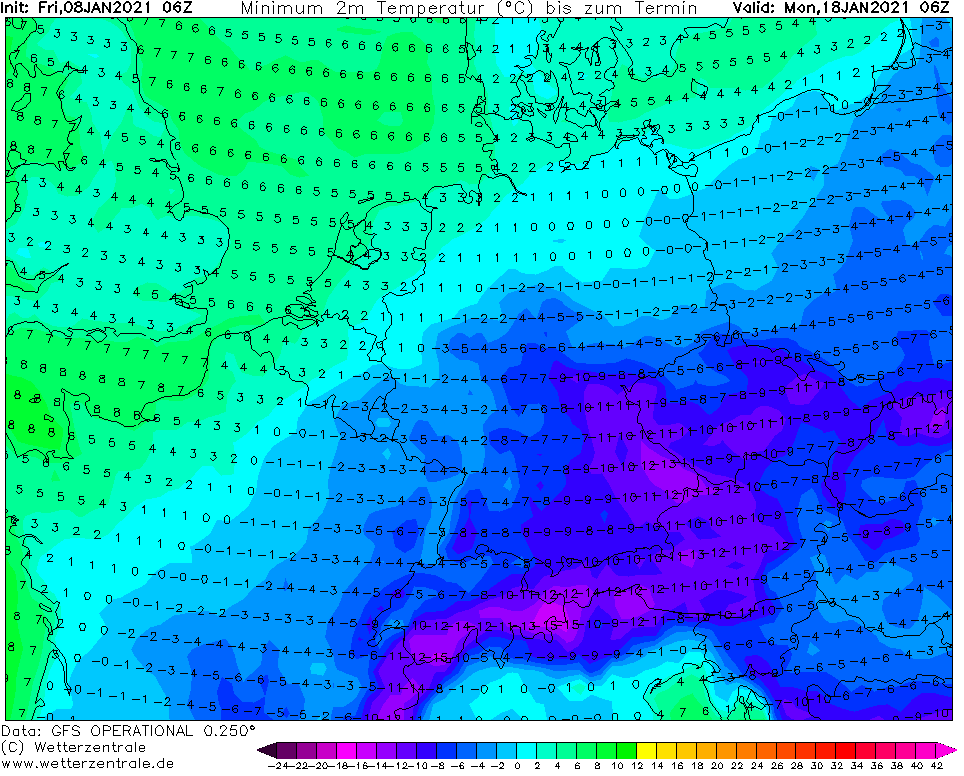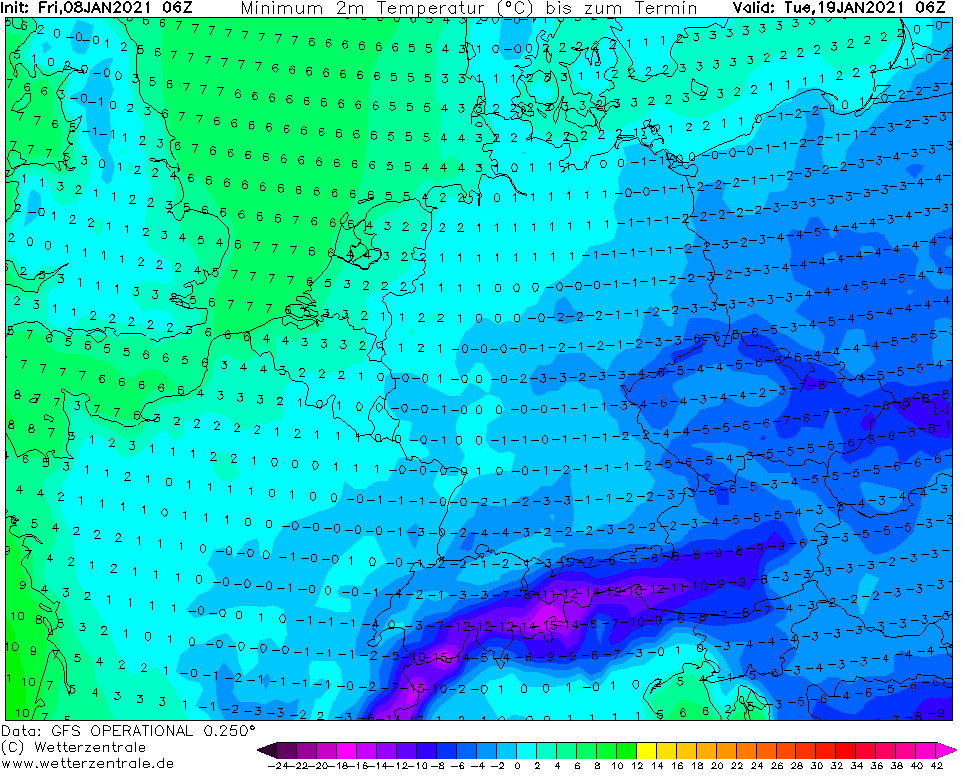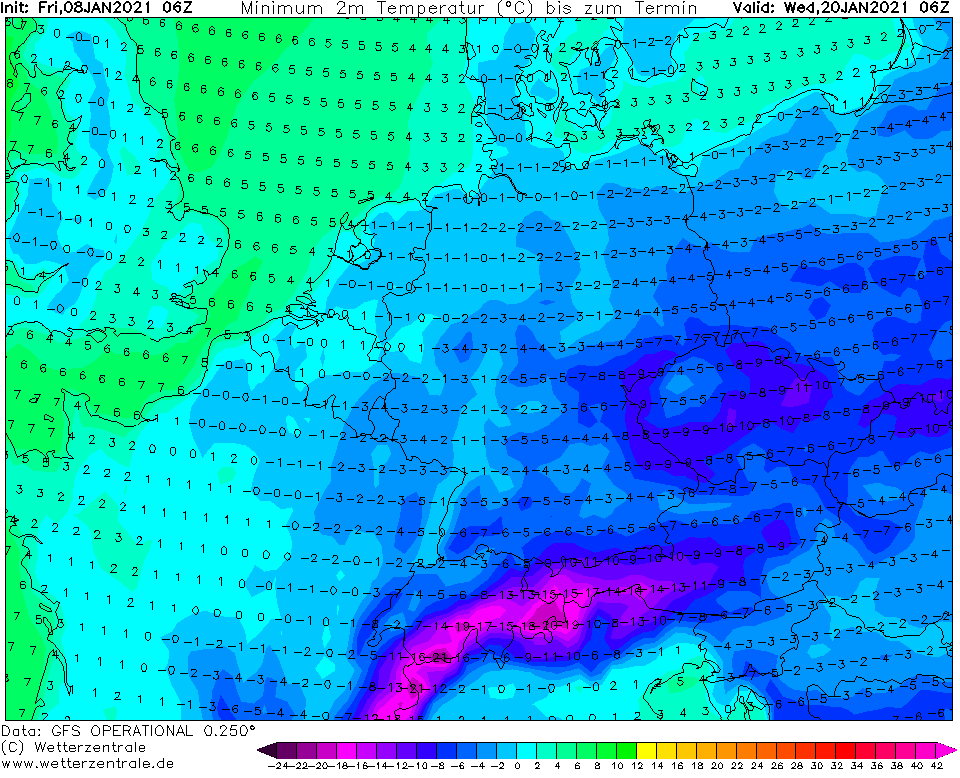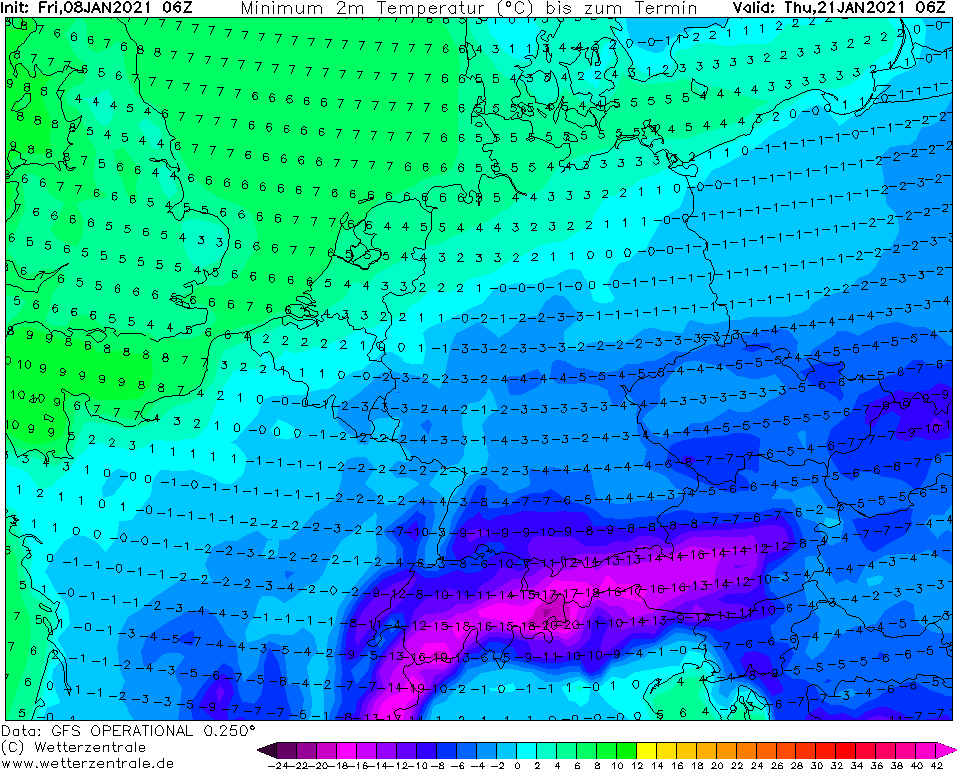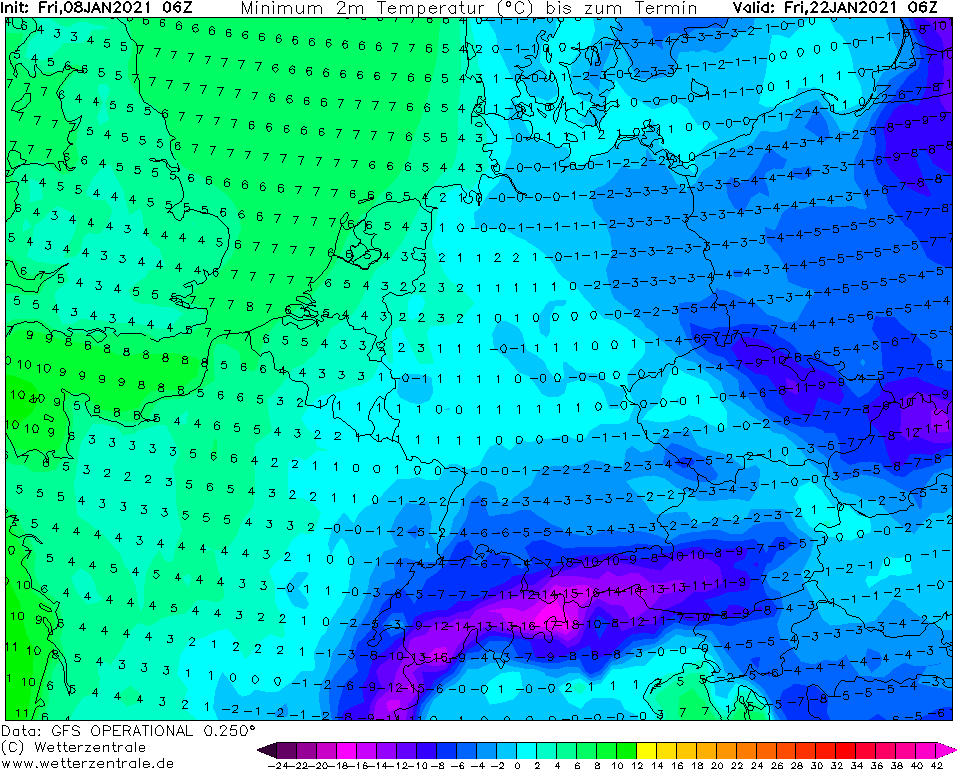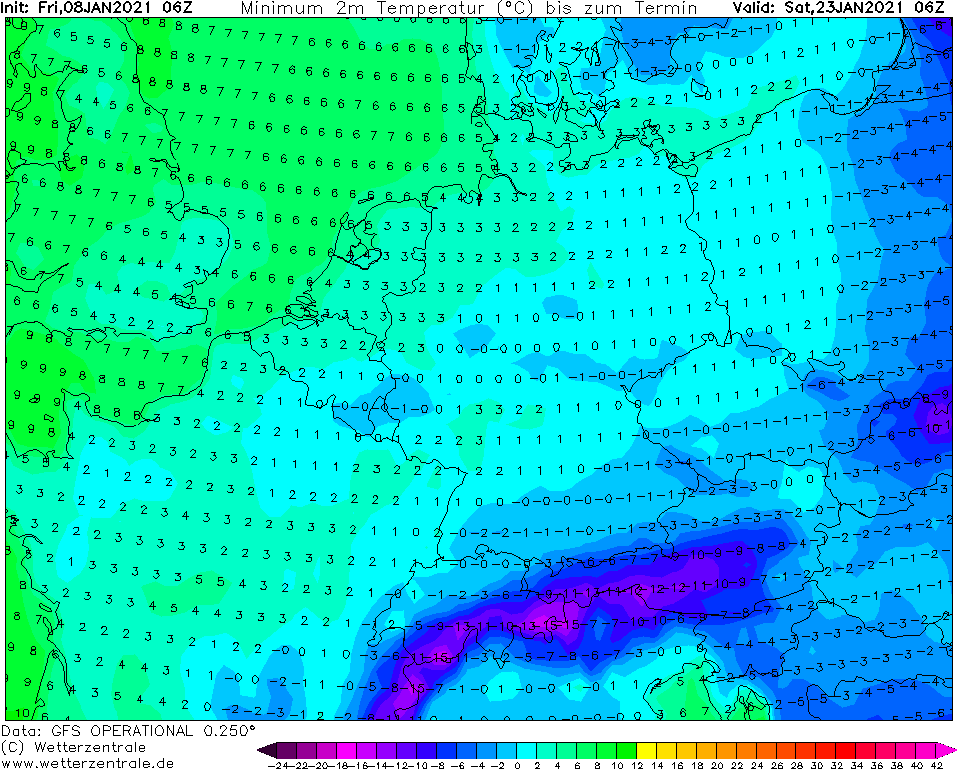 Expected minimum temperatures in Europe, 06Z run from 8. January 2021 for 15.-18. January 2021 /wetterzentrale.de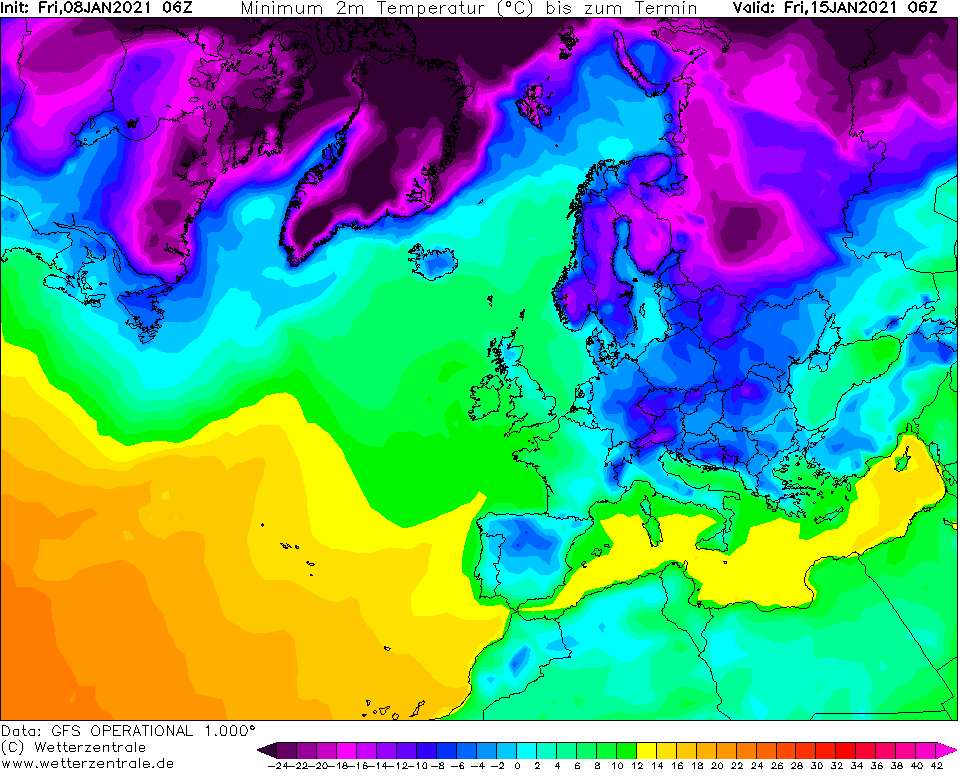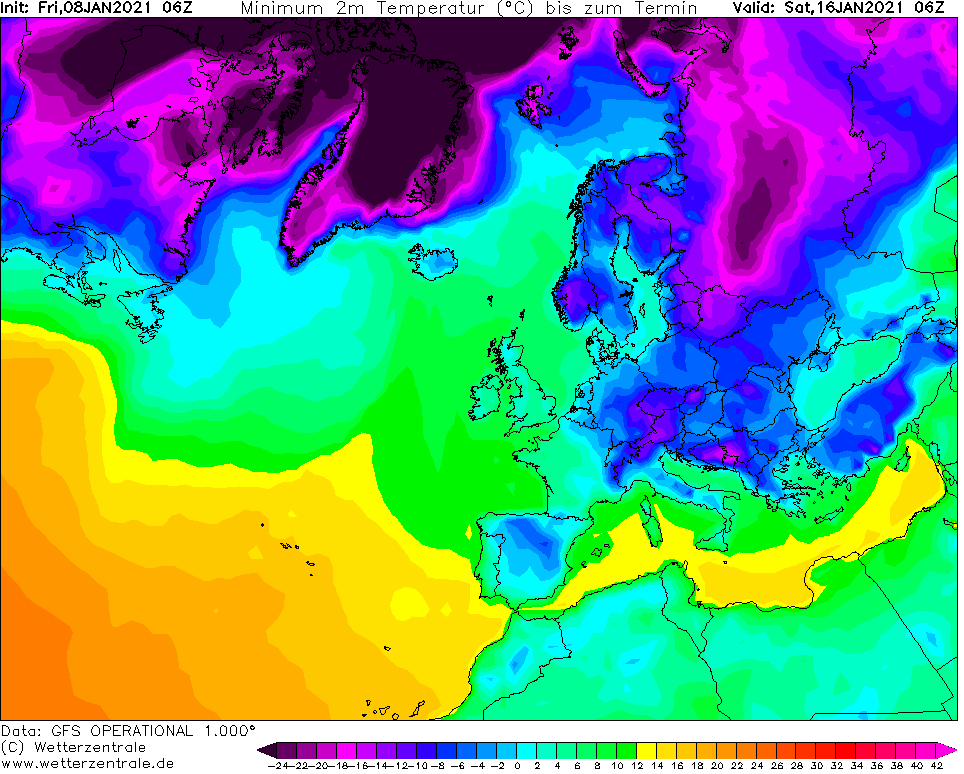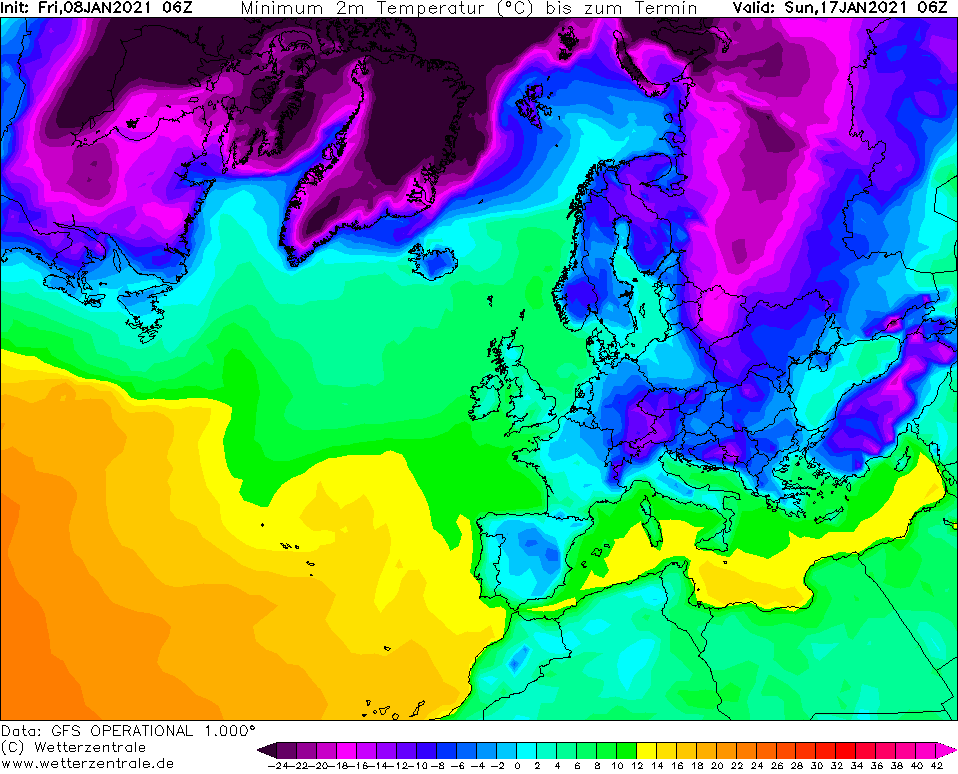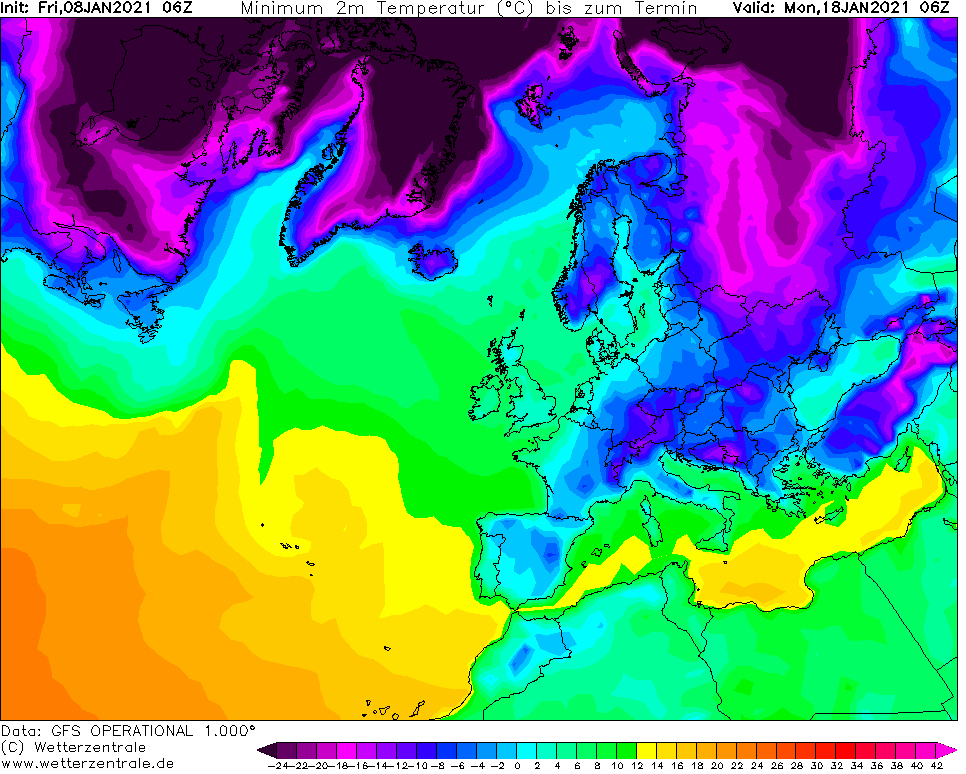 Predicted snowfall in continental Europe until 24. January 2021 /tropicaltidbits.com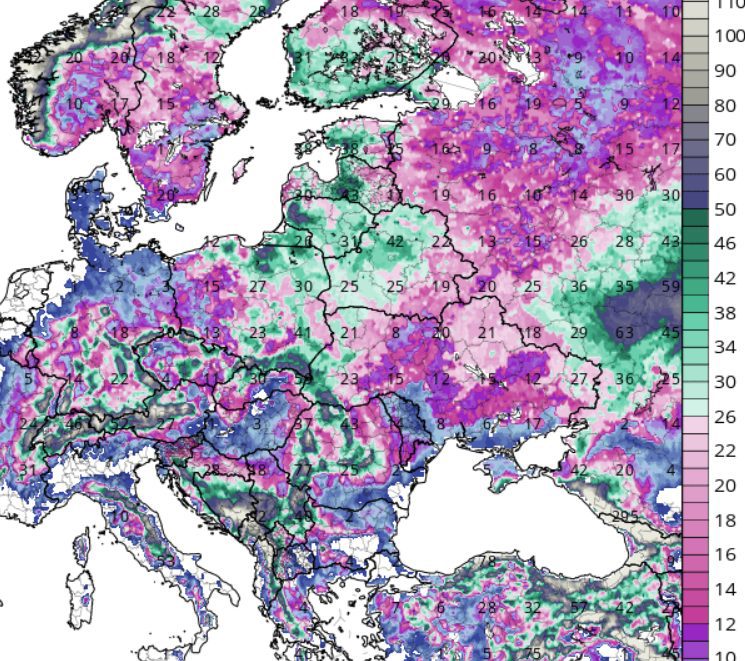 Read more:
(Visited 176 times, 1 visits today)