Abnormal coldwave in Brazil already has started and we can look to first freezing-measured minimum temperatures over country from Friday´s morning. A dry Antarctic air will move over Brazil during the weekend and the start of next week, so national record -14,0°C from Cacador, Santa Catarina, 11. June 1952 can be overcomed.
In Base Esperanza, South American sector of Antarctic, temperatures have dropped below -25°C during Thursday and Friday. Cold Antarctic air floods southern half of South America and it hits southern Amazonia too, during the weekend.
In Villa Reynolds, northern Argentine, where temperatures can reach +36°C in July and +38°C in August, new absolute all-time record was measured on Friday, when temperatures dropped to -13,1°C (8°F).
From known data from Ogimet, in Friday morning war measured in Urubici, southern Brazil (1810 MASL), -8,4°C and maximum temperature during a day has reached only +1,3°C. This temperature is only 5,6°C from all-time national record for Brazil and it is possible, that during the next days and hours, Brazilian meteorologist will publish data from stations, which are not available in ogimet.com site, therefore, national record can fall very easily.
-4,5°C and pressure 1033 hPa was in Friday morning measured in Quarai, 124 MASL, southern Brazil. Before 10 days, maximum temperatures reached +30°C in the city.
Mercedes, 24 MASL, Uruguay, reported -4,1°C and pressure 1031 hPa in Friday morning. At the start of August, tropical temperatures (+30°C) was measured in the city, too.
In Buenos Aires, temperatures drooped to +2,0°C on Thursday.
Sao José, Brasil, 1244 MASL has ended with temperature minimum -4,1°C and temperature maximum only +3,6°C, in Bom Jesus (1048 MASL) was measured -3,8°C in Vacaria (986 MASL) -3,1°C, in Bage (242 MASL) -2,1°C. Under 0°C was on 29, under 5°C on 54 Brazilian meteorological stations from 384.
Nine cities in the state of Rio Grande do Sul (region of Brazil) registered snow. Snowing is expected in Paraná state too, during the weekend.
In parts of Uruguay, the first snow for the last 60 years is expected during the weekend. Many regions in Brasil, Bolivia, Peru or northern Argentina are expecting snow too the first time after decades.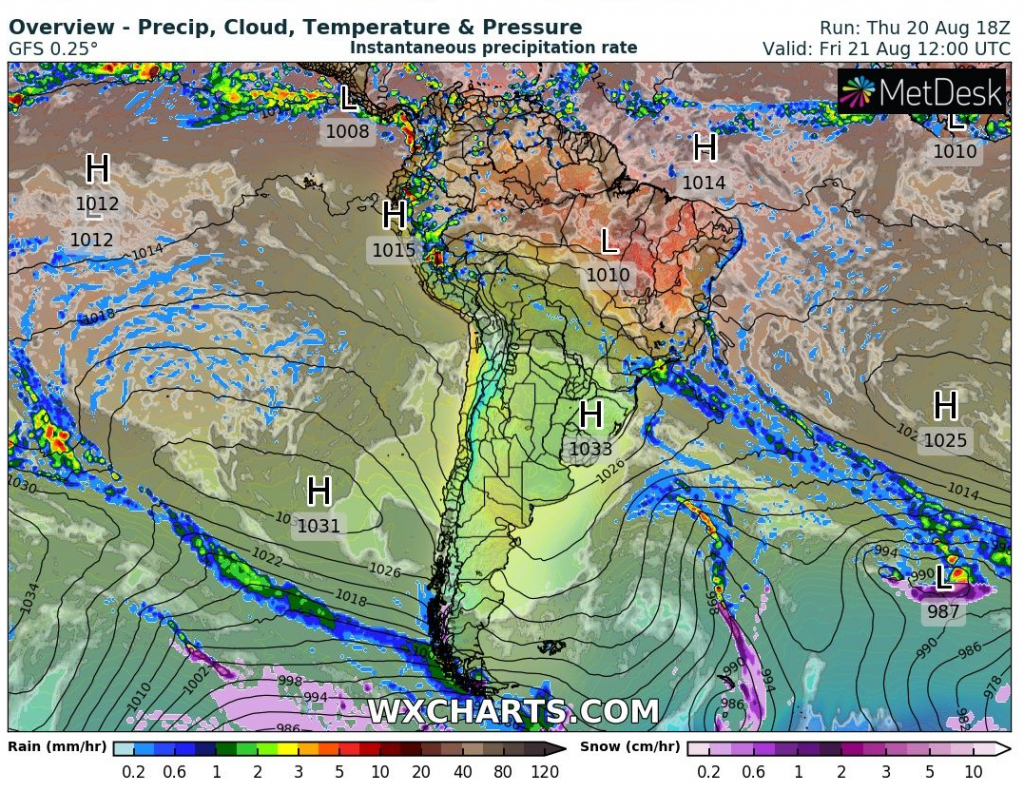 Documentation of snow occurence and cold weather in Brazil from Friday, 21. August 2020: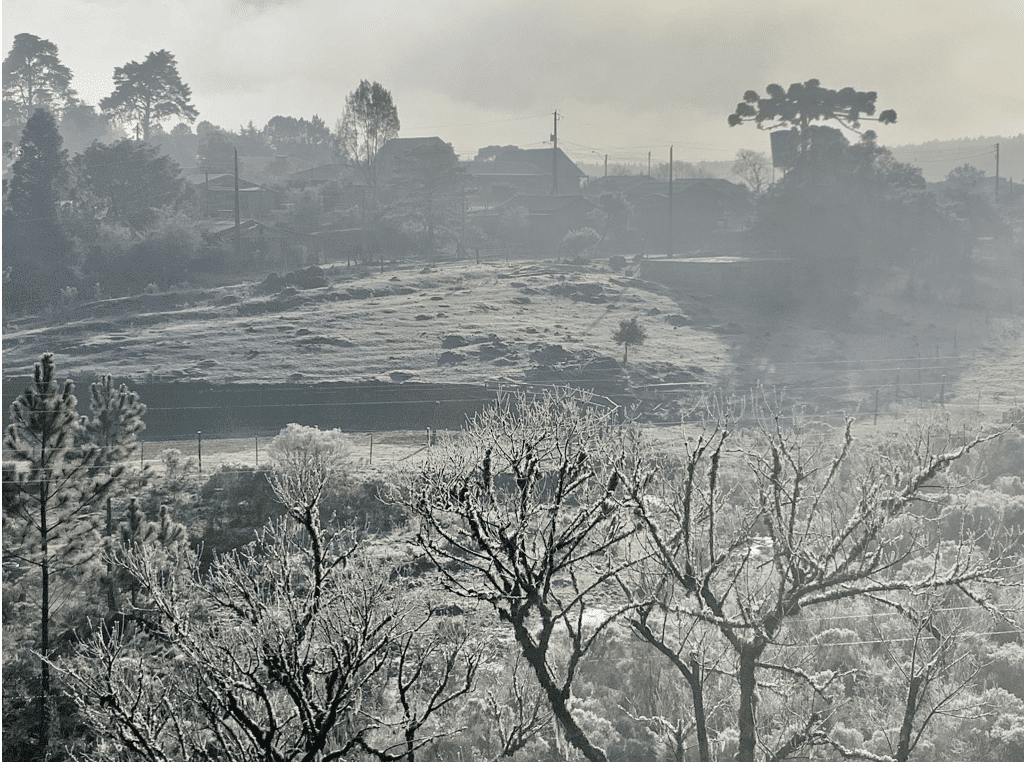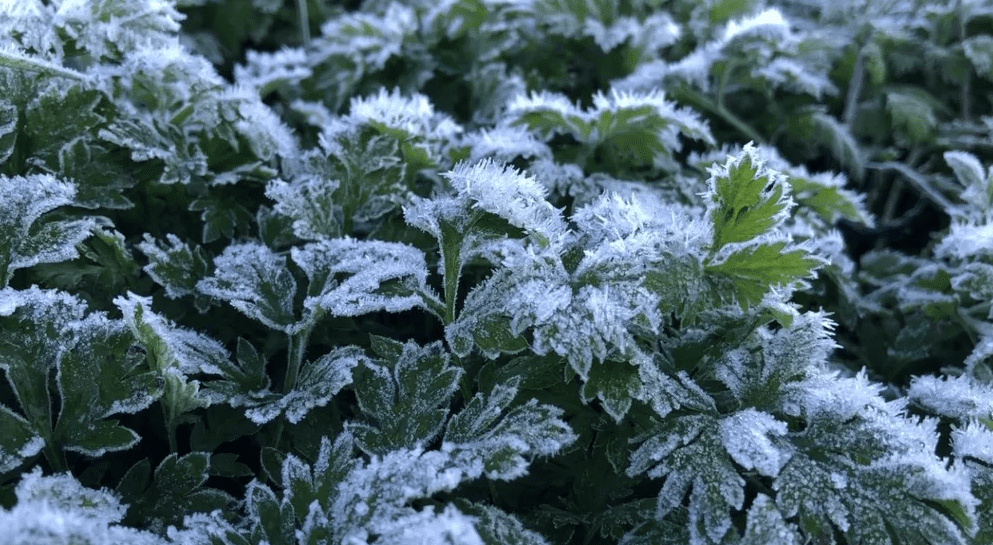 https://g1.globo.com/rs/rio-grande-do-sul/noticia/2020/08/21/onda-de-frio-rs-tem-5c-roupas-congeladas-geada-e-neve-fotos.ghtml
https://g1.globo.com/pr/parana/noticia/2020/08/21/parana-registra-flocos-de-neve-em-tijucas-do-sul-diz-somar.ghtml
https://www.web24.news/u/2020/08/will-it-snow-this-weekend-in-mantiqueira.html
https://boards.4chan.org/pol/thread/273561639
(Visited 133 times, 1 visits today)