Not only story of Laura and Marco, but too 2 parallel weather stories situated in US (and Canada) during these days.
First from this story are isolated storms in Northeast and East Coast and possibly severe storms in Northeast and neighboring parts of Canada during Monday and Tuesday.
Second story is too linked with storms - a lighting systems last week caused lot of new fires across California and the West.
The strongest storms are expected during Monday and Tuesday on the Southeast and too in Great Lakes area and northern part of Northeast. First stormy area will be associated with moisture over southern parts of US as relict from previous weather pattern, second will be result of relative powerful cold front with a possible wind gusts during next 48 hours up to 70 mph / 115 kmh and possible hails.
In California, 2 created wildfire systems by lighting during last week has become 2/5 the TOP largest wildfires in California history ever, with burning area almost 600 000 acres together.
We will see, if hurricane pattern will be the TOP topic during next weeks in the US, or, we will be concentrated to other types of weather extremes, too.
Documentation of Monday´s and Tuesday´s T-storms in Northeast, TOP5 wildfires in California in history and Mkweather warnings for Monday and Tuesday /Accuweather, Weather Nation, Mkweather/: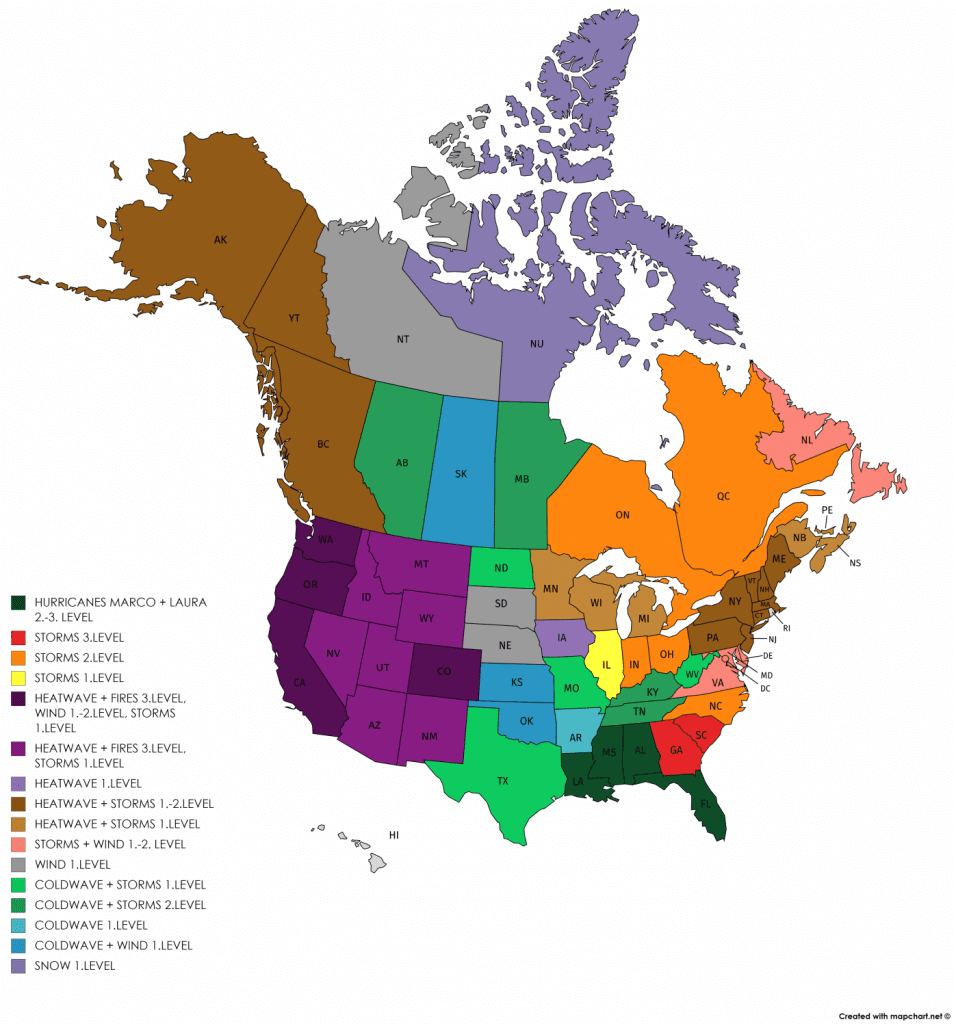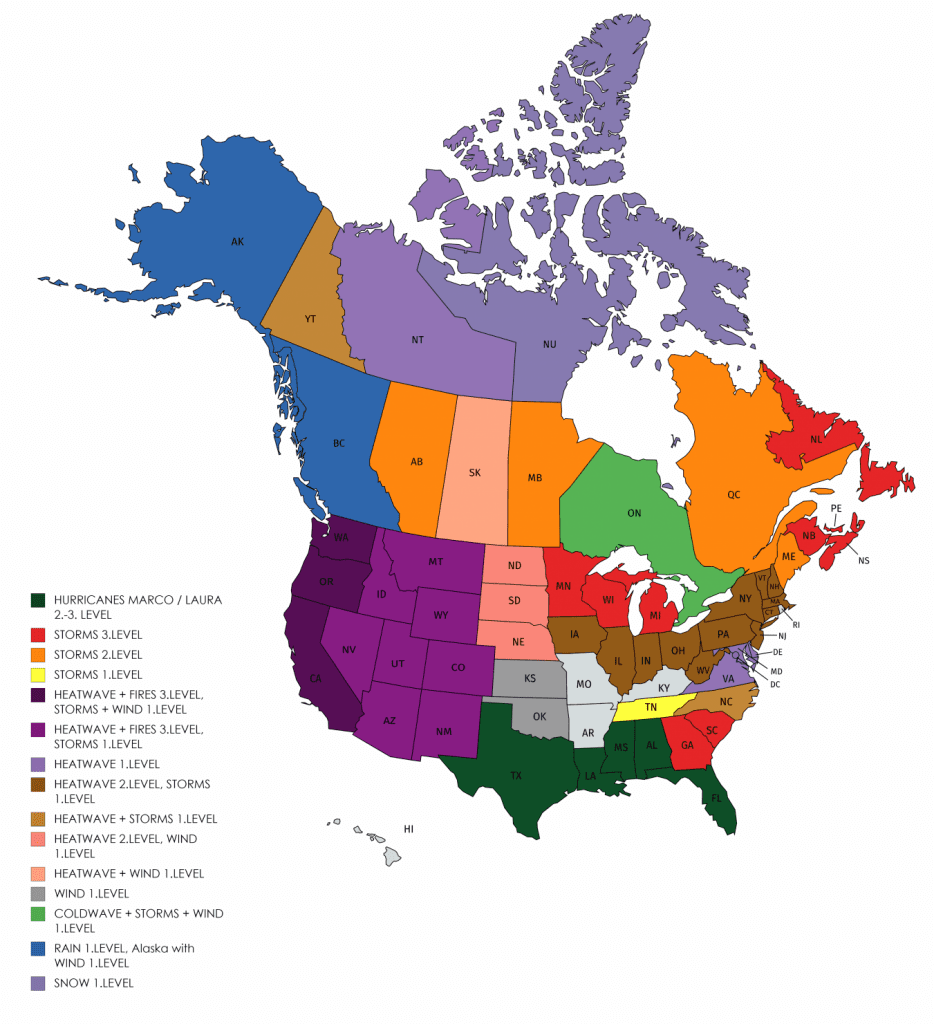 https://www.accuweather.com/en/severe-weather/robust-storms-to-briefly-slice-away-heat-humidity-in-northeastern-us-tuesday/799267
Illustration photo: https://climate.nasa.gov/news/2602/lightning-sparking-more-boreal-forest-fires/
(Visited 27 times, 1 visits today)