As we pointed in latest article /https://mkweather.com/2020/08/22/indian-monsoon-currently-almost-50-more-stronger-as-usual-highest-monsoon-rain-of-the-season-recorded-last-week//, Indian monsoon is very strong these days (and season).
Monsoon activity is shifting and late summer monsoon is recently ending around 17. September, while before decades, last monsoon rains were dated till 1. September of the year in average.
Current monsoon is so strong, that deep pressure system over India will have almost power of tropical cyclone during next days.
This tropical depression brings lot of rain during current week over Kolkata region and central parts of Subcontinent and low pressure depression will be continue on its track up to Pakistan.
In some parts, 500 mm rainfall is expected, to other parts (mainly east of Subcontinent), next wave of late monsoon rain will come in September from the east.
We will monitor the situation and will bring news during the potential flooding events from the region.
Tropical depression 98B Invest over India during next period /Tropicaltidbits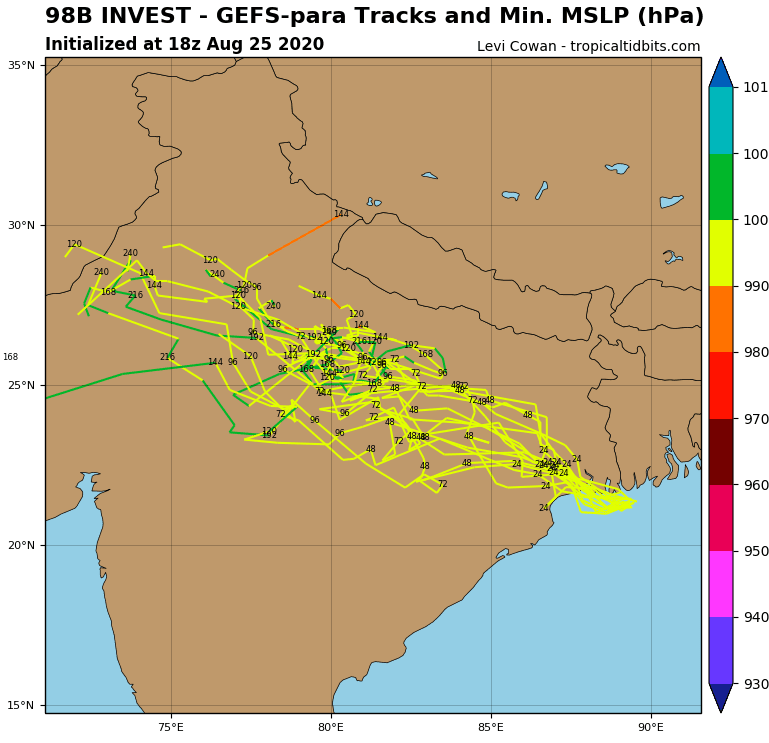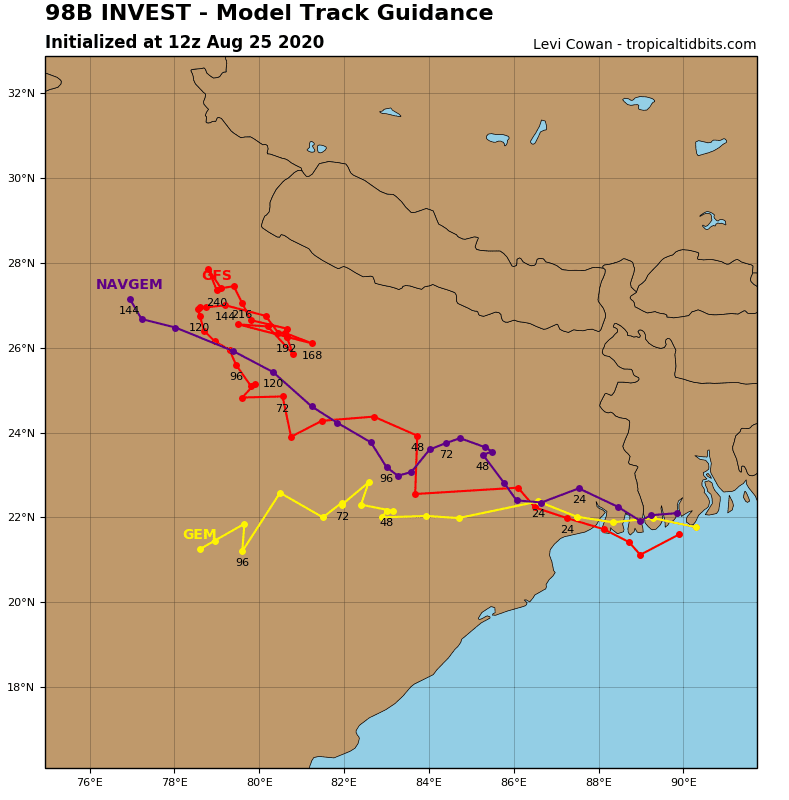 Expected position of low in Thursday and acumulated rain till end of August 2020 and till 10. September 2020 accodring to GFS and wxcharts.com: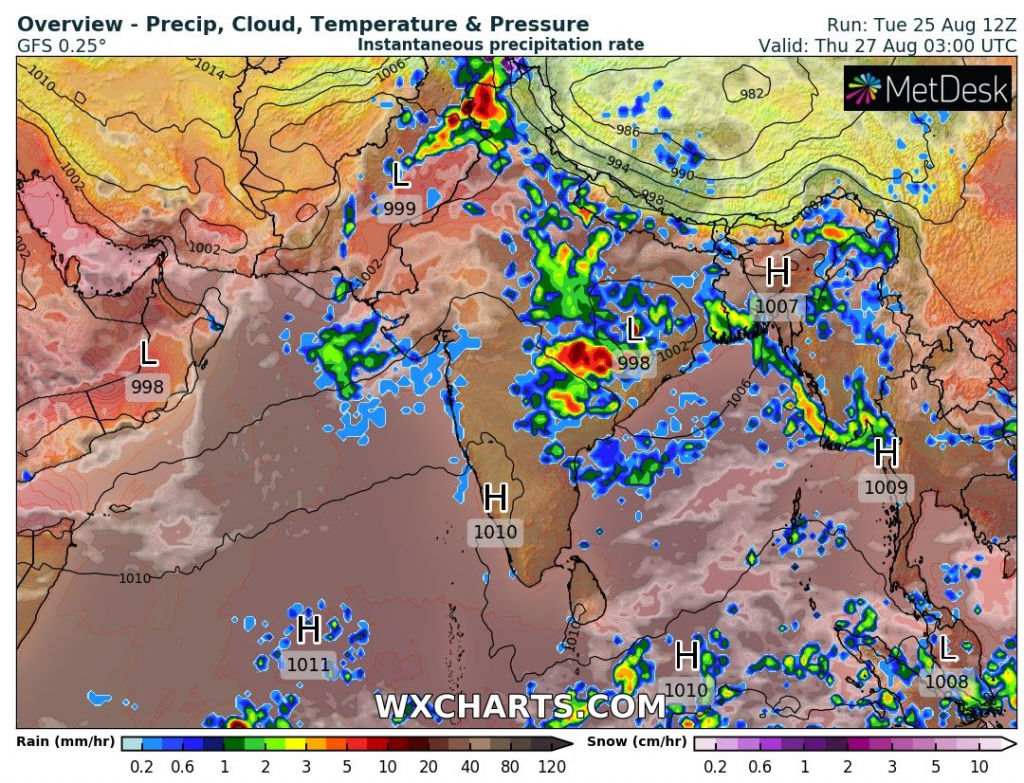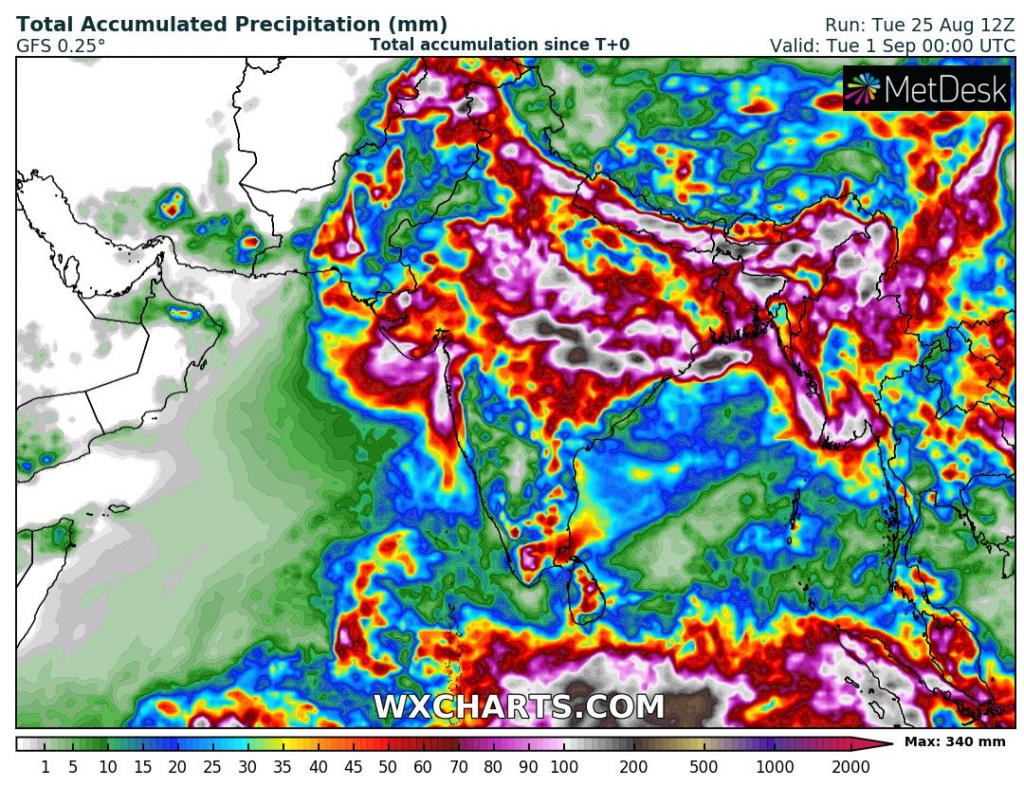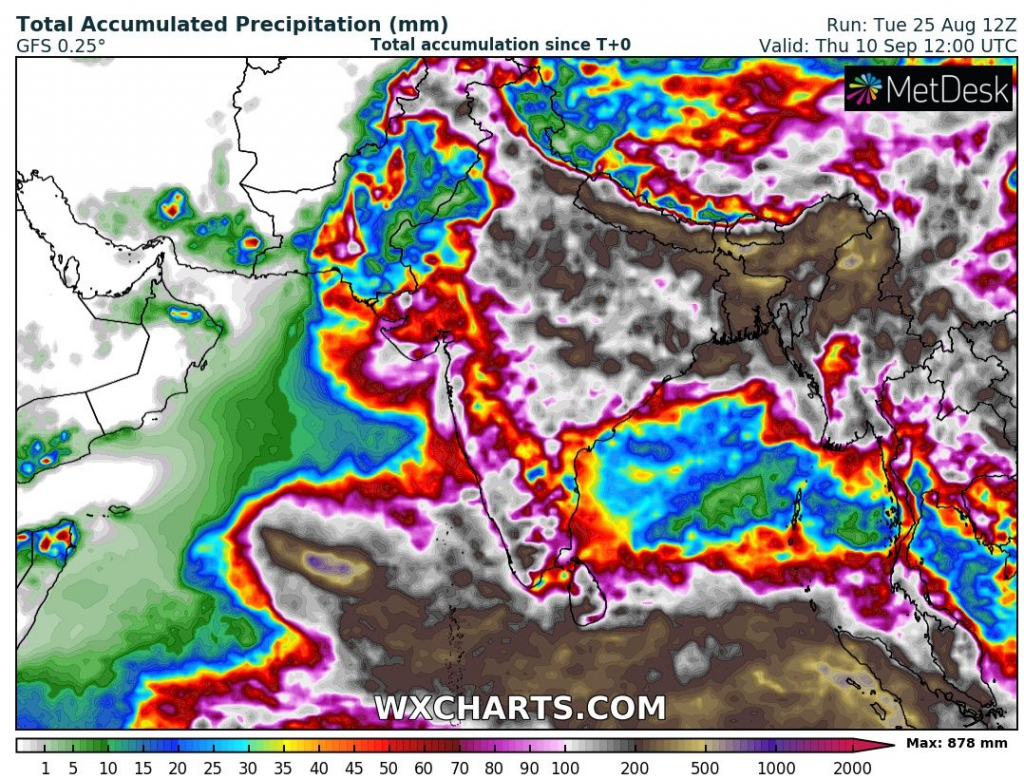 (Visited 43 times, 1 visits today)