All-time August record for Morocco: +49,3°C. Colder weather along the coast of North Africa should arrive around 29.8.-6.9.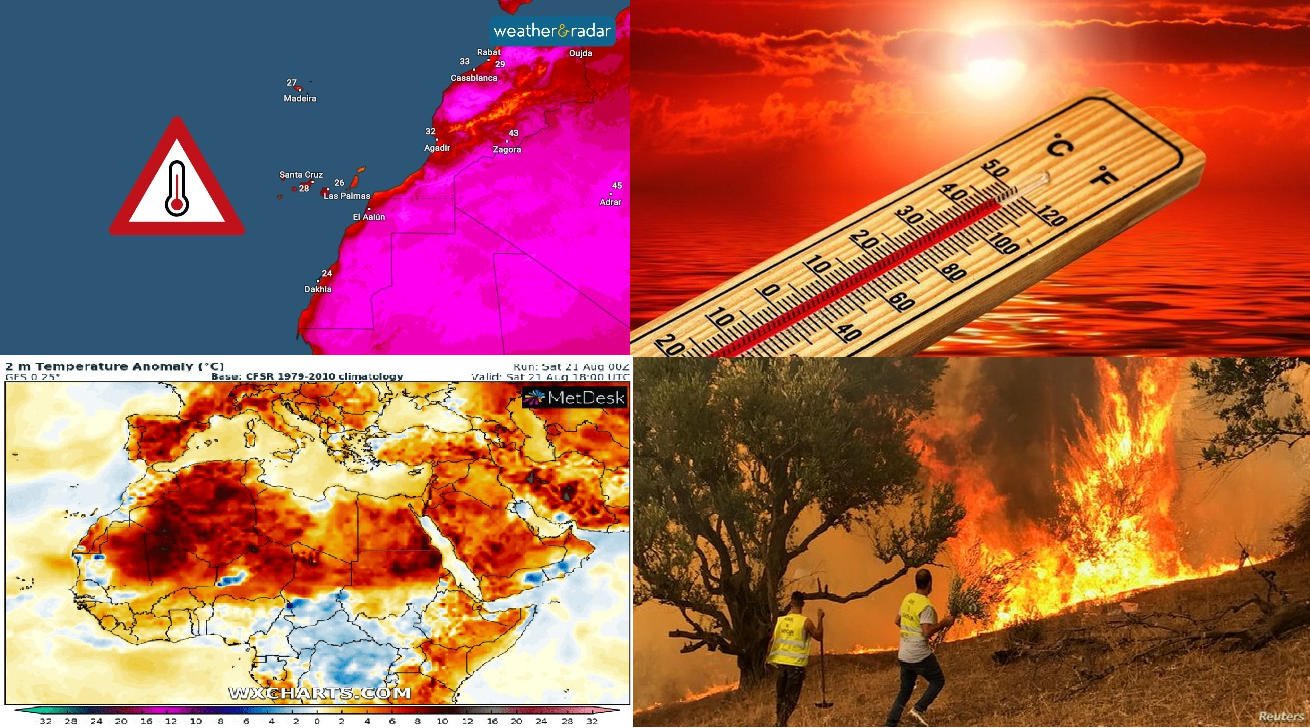 The value of the national record of maximum August temperature for Morocco was modified to +49,3°C (Taroudant, 15. August 2021). Extremely hot was in Agadir, Morocco, too, +49,1°C /https://mkweather.com/agadir-491c-all-time-august-record-for-morocco-broken//.
After series of anomalously hot days, all northern Africa, from Morocco, through Algeria and Tunisia, to Libya hit wildfires. Wildfires in Algeria were fortunately relatively quickly under control after a deadly outbreak around 10. August 2021 /https://mkweather.com/natural-disaster-in-algeria-69-dead-after-disastrous-wildfires-due-to-50c-heatwaves//.
During the next period, minimally until 28. August 2021, a continuing heatwave in the region is forecasted, but with maximum temperatures a little lower such as record temperatures, mostly around +47°C in the hottest regions. Some daily temperature records however will be possible.
The colder surprise should arrive from Europe /https://mkweather.com/10-15-day-coldwave-for-europe-maximum-temperatures-only-8-14c-regionally-and-the-first-frosts-in-valleys// around 29. August – 6. September 2021, when into Noth-African coast should move colder air with Arctic origin.
Meanwhile, in parts of Sahel, deadly floods are continuing /the next links are here: https://mkweather.com/floods-hit-addis-abbaba-ethiopia-problems-are-in-upper-west-ghana-too// and in South Africa is ending a coldwave /https://mkweather.com/snow-in-south-africa//, but around 28. August, the next extreme Antarctic outbreak is forecasted.
During September and in southern Sahara later in October, extremely hot weather should persist, while during Autumn AO- / NAO- phases, mainly around mid-Autumn 2021, Mediterranean lows should bring into North-African coast coldwaves with rainfall, cloudiness, wind, colder daily temperatures and floods, while in Atlans should appear the first snow of season 2021/2022.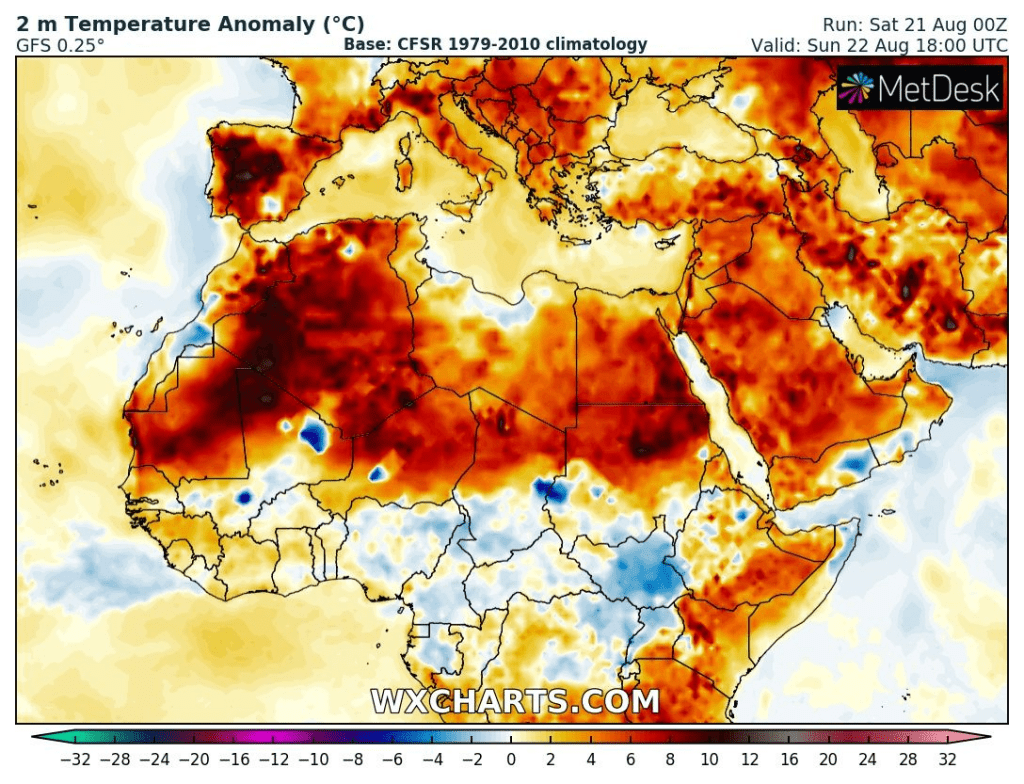 Source: wxcharts.com