Extreme frosts hit during the last Spring 2021 day and the first Summer 2021 day basins and valleys in the Alps and Carpathians.
In St. Michael Am Lungau, Austria, 1094 MASL, only -2,3°C was measured on Monday, 31. May 2021 and -0,7°C on 1. June 2021, while Radstadt, 836 MASL reported -1,0°C on Monday and -0,3°C on Tuesday.
In Slovakia, the coldest morning came on 1. June 2021, when in Oravská Lesná, 780 MASL, only -1,0°C was measured.
It is extremely low summer temperatures – e.g. in Oravská Lesná, Slovakia, only 4°C from all-time coldest measured minimum temperature during summer months ever in June 1977 (-5,0°C).
Very cold was too in Minsk, Belarus, 234 MASL (+1,0°C), Kozienice, Poland, 107 MASL, +1,1°C (forecast for valleys in Poland was 0°C), Oberstdorf, Germany, 810 MASL, +1,4°C, Pec pod Snežkou, Czechia, 816 MASL, +1,9°C, Ratece, Slovenia, 864 MASL, +2,3°C, Drohobych, Ukraine, 275 MASL, +2,4°C, Elseborn, Belgium, 564 MASL, +2,7°C, Ohrid, North Macedonia, 705 MASL, +2,8°C and Valke Maarja, Estonia, 123 MASL, +2,8°C.
The second summer morning should be still extremely cold in parts of eastern half of Europe from Baltic region to Balkan.
Mainly basins and valleys in Balkan should surprise with unusual summer frosts on Wednesday, 2. June 2021.
Then, very hot air will flood Europe, and after the coldest Spring since 1987 or 2013 we finally will alive hot summer weather for a long time.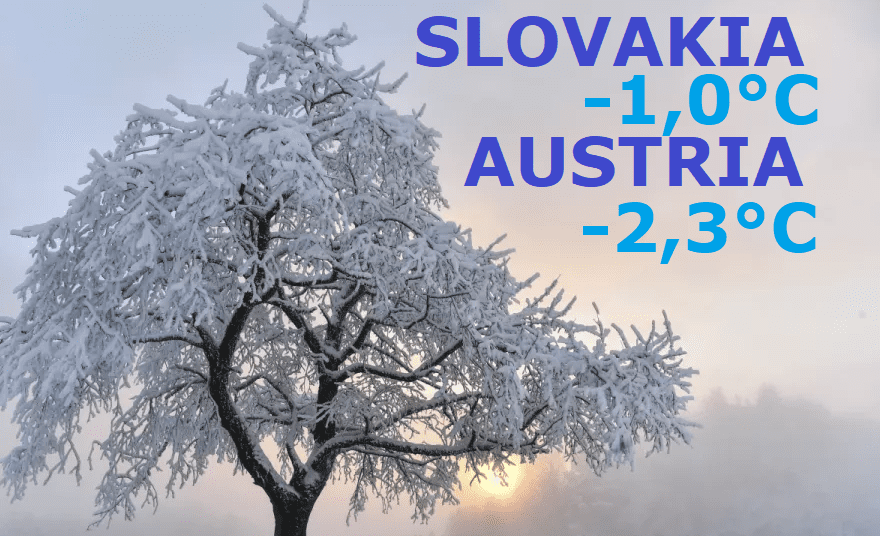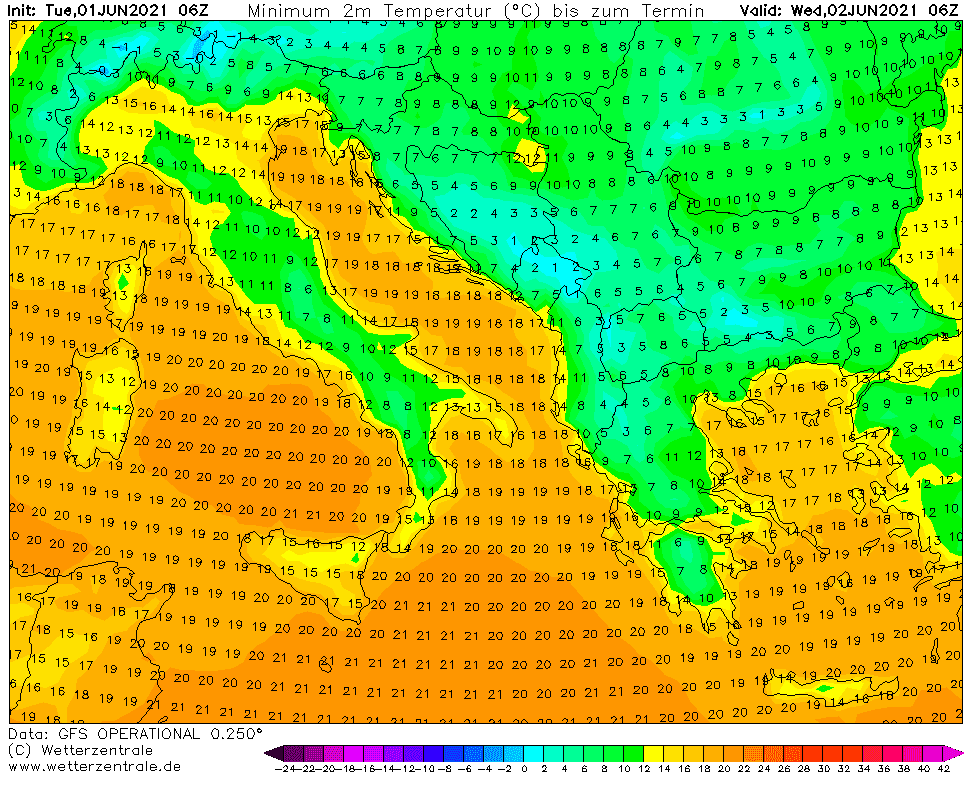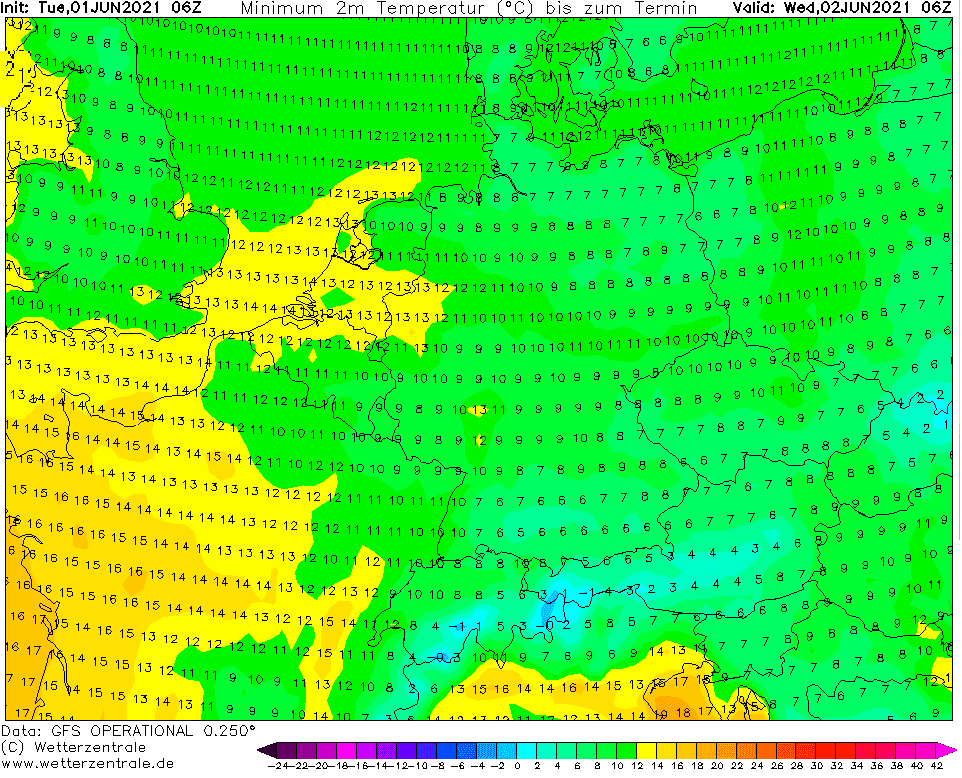 (Visited 15 times, 1 visits today)