British Islands hit serious windstorm (193 km/h), many parts report floods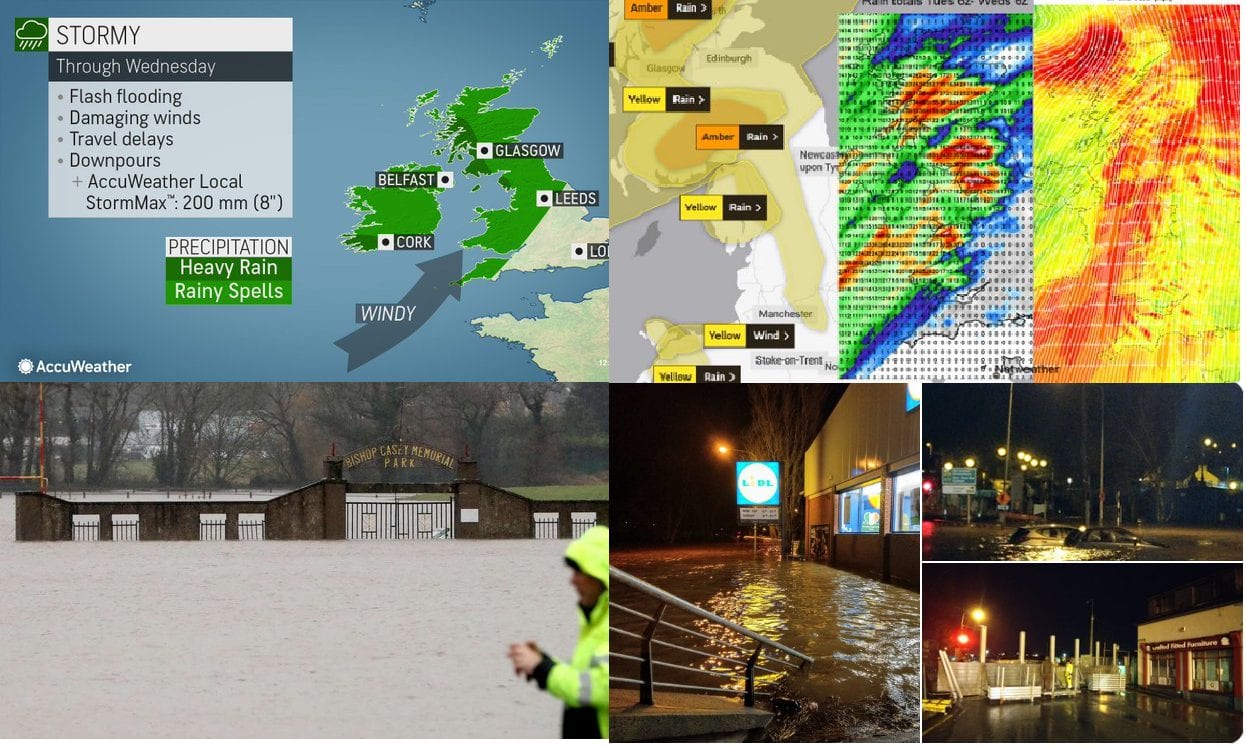 While continental Europe is enjoying a "winter heatwave", with possible temperatures up to +25°C on Wednesday, 24. February 2021 /https://mkweather.com/2021/02/24/summer-in-the-winter-in-slovakia-forecast-model-expects-25c-for-modra-and-male-karpaty-region/; https://mkweather.com/2021/02/23/central-europe-20-23c-balkan-up-to-25c-winter-heatwave-will-be-even-stronger-2021// and from European Russia, the coldest temperatures of the Winter 2020/2021 in Europe are reported /https://mkweather.com/2021/02/23/ust-shchuger-european-russia-513c-2021-euroepan-record/; https://mkweather.com/2021/02/22/russia-446c-germany-211c//, above British Islands has arrived severe windstorm with heavy rains and regional floods.
During last 48 hours (until Wednesday, 24. February 12Z), the following wind gusts were from the UK and Ireland reported: Cairngorm 193 km/h, 167 km/h Aonach Mor, 135 km/h Cairnwell Great Dun Fell 128 km/h Glen Ogle 124 km/h Capel Curig 122 km/h Lerwick 119 km/h, Casement Malin Head 104 km/h Roches Point 101 km/h.
Moreover, many parts, mainly in southern and western Ireland, Northern Ireland, Scotland, Wales and NW England report serious flood risk and already regional floods.
In southern Ireland and western Scotland, StormMax up to 200 mm is according to Accuweather possible until Thursday, then, colder air will start flowing above the islands and too above Europe from Friday, 26. February.
While on Wednesday, 24. February, maximum temperatures up to +18°C are still possible in eastern England, until Tuesday, 2. March, widespread ground frosts are expected across the islands.
It is not fully known, if Spring Beast form the East hits the British Islands too /https://mkweather.com/2021/02/23/a-big-return-of-siberian-winter-between-5-10-march-2021-something-very-cold-is-possible//, but at all, very dry Spring 2021 is expected mainly in Ireland, Wales, Northern Ireland, western Scotland and western England /https://mkweather.com/2021/02/22/spring-2021-forecast-for-europe//, with many opportunities for late frosts, damaging a harvest.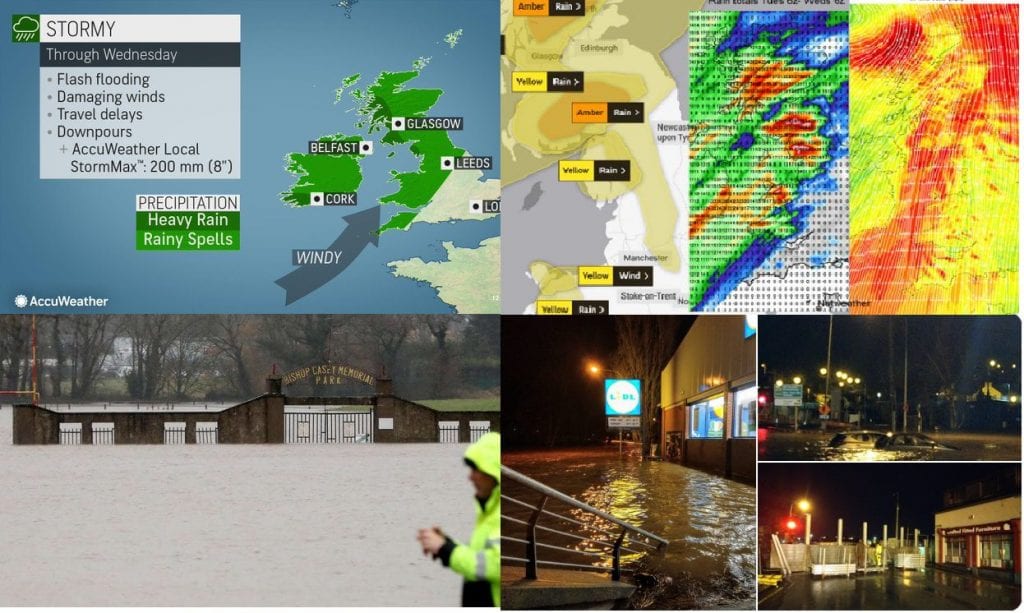 Cooldown from Wednesday 24.2. (Tmax) to Tuesday 2.3. (Tmin) in British Islands /wetterzentrale.de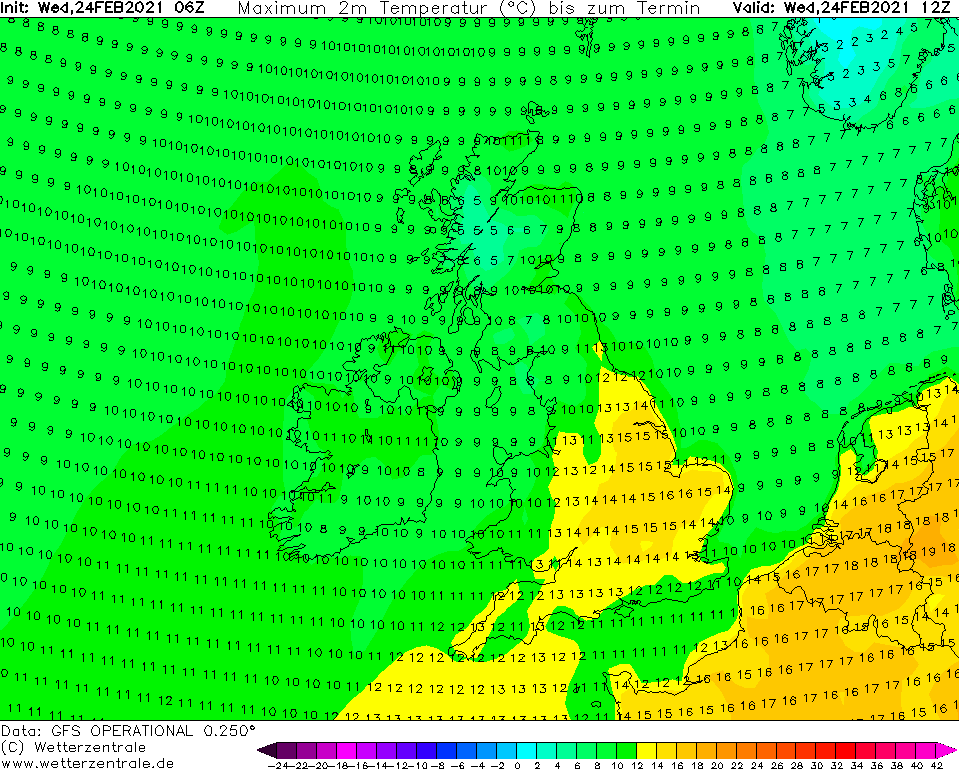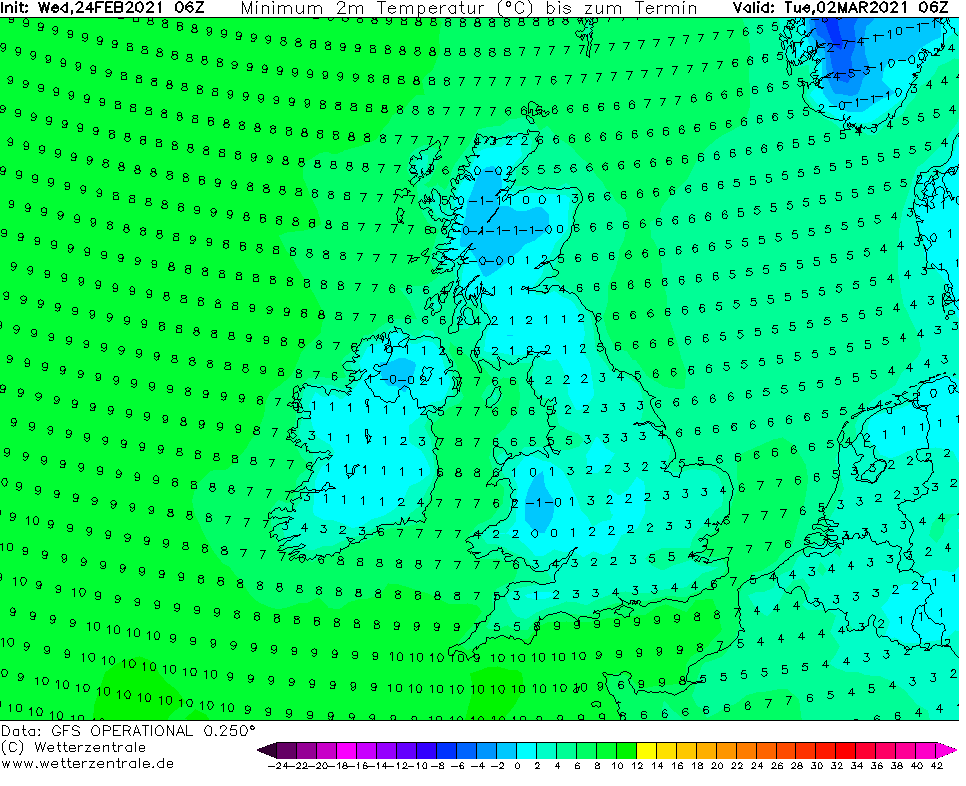 Read more: