Extreme low values of NAO and AO index until 25. October 2020 will be linked with anomalously southern stormtracks of cyclonic systems above North-Atlantic region and cold Arctic air will flow far to the south – except of moderate climate zone above subtropical zone (Mediterranean) and partly north of tropical zone, too.
Negative phase of AO and NAO index is always linked with stormtrack of Icelandic cyclones over Mediterranean in winter season. Arctic air, northerly from stormtrack, is flowing from the north to the south, with direction to the middle of Mediterranean cyclones.
Azorean high is during NAO- and AO- anomalously weak and Icelandic low is shallow – instead of low pressure over Iceland is enforced a new phenomena – Arctic, or Greenland´s high, which gradually, in the winter season, passes to the Siberian high, with gradual transition of cold Arctic masses from Greenland, European sector of Arctic and finally, extremely cold air from Russia, over continental Europe.
In October 2020, Siberian high is not fully developed, yet, but at the end of the 16-day forecast of GFS, a strong cold blast from the east is evident, therefore, if this circulation really persist into November 2020, soon we could alive first stronger frosts or first snowing in lower latitudes of Europe.
According to NOAA, extreme low NAO and AO index is possible at the end of October 2020, up to -5 according to a few runs, which should bring even stronger Arctic air blasts in Europe (and too parts of Asia and North America) than we expected during next 10 days.
From Friday, 9. October, to Sunday, 18. October, very long and powerful coldwave is forecasted for large parts of Europe with peak between Monday, 12. October and Thursday, 15. October 2020, when very cold air floods large parts of continent.
During the peak of coldwave next week, maximum temperatures in large parts of Germany, Czechia, Austria, Slovakia or Poland reach only +4/+9°C, with possible snowing above 800 MASL, regionally.
Moreover, it will be very rainy and windy, with next possible floods in Italy, western Balkan, on borders of Central and Eastern Europe, Carpathian region, Bay of Biskay, southern France or western England.
Lot of predicted winds over Mediterranean, maybe with exception of Cyprus, Israel or Lebanon, is linked with mentioned southern stormtracks of Icelandic lows, which are often called in winter season as "Mediterranean lows".
If NAO and AO indices remains deep under zero, the cold weather will be bother us not only until the end of October, but too in November and probably December 2020, as we mentioned in winter and autumn Mkweather forecasts /https://mkweather.com/2020/09/24/updated-forecast-for-winter-2020-21-still-nao-ao-in-first-half-of-winter-nao-ao-in-second-half-of-winter-permanent-la-nina-and-surprisingly-easterly-qbo-possible/; https://mkweather.com/2020/08/22/europe-autumn-2020-forecast-mkweather-accuweather-maps-and-analysis/; https://mkweather.com/2020/07/29/first-forecast-for-winter-2020-21-early-powerful-coldwaves-nov-dec-then-weakening-of-cold-pattern-and-warm-jan-feb-mar//.
NAO and AO index will be extremely low until 25. October 2020 / NOAA:


Temperature in 850 hPa anomaly over Europe 9.-18. October 2020 /wxcharts.com: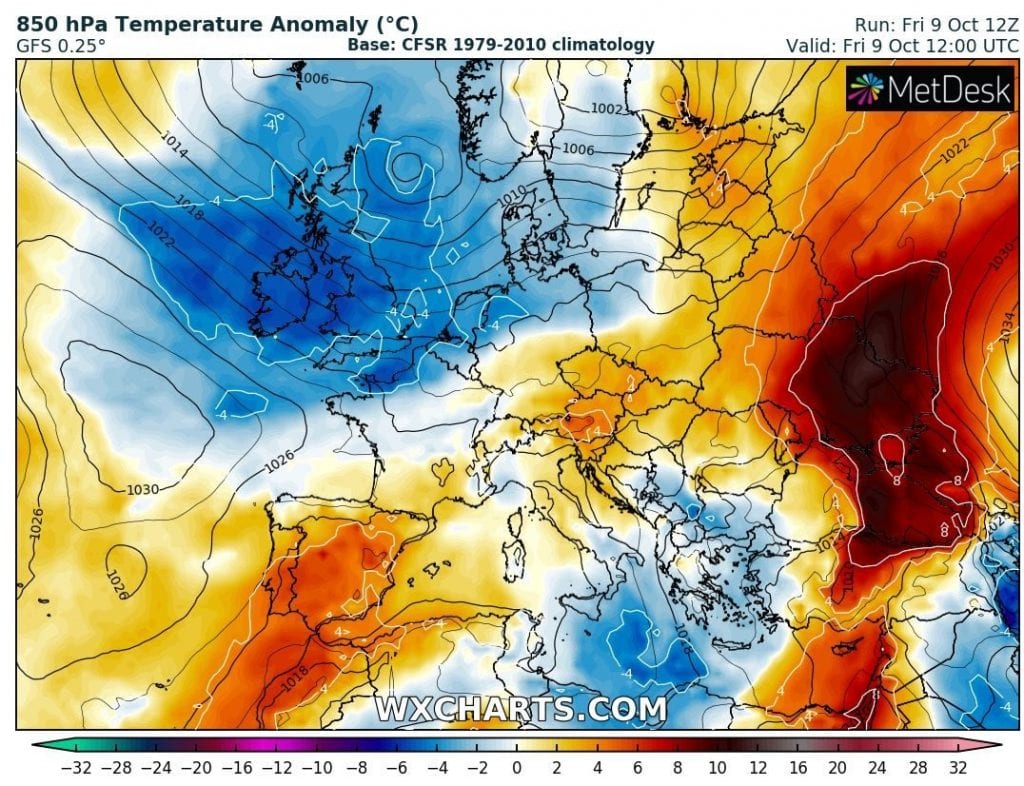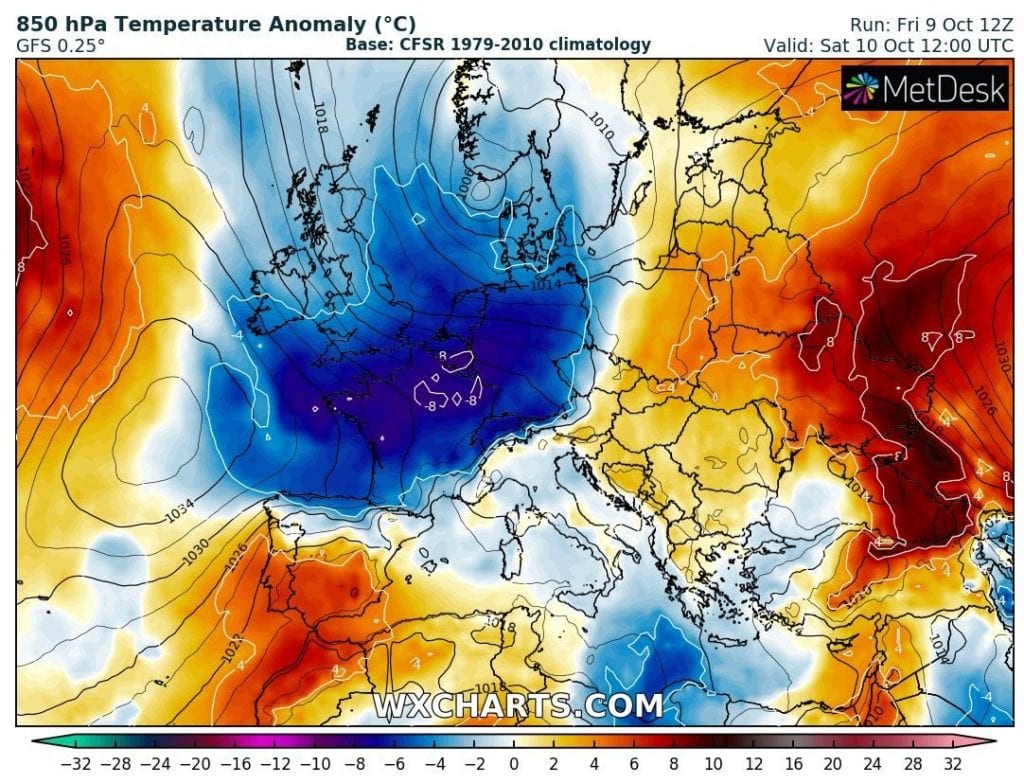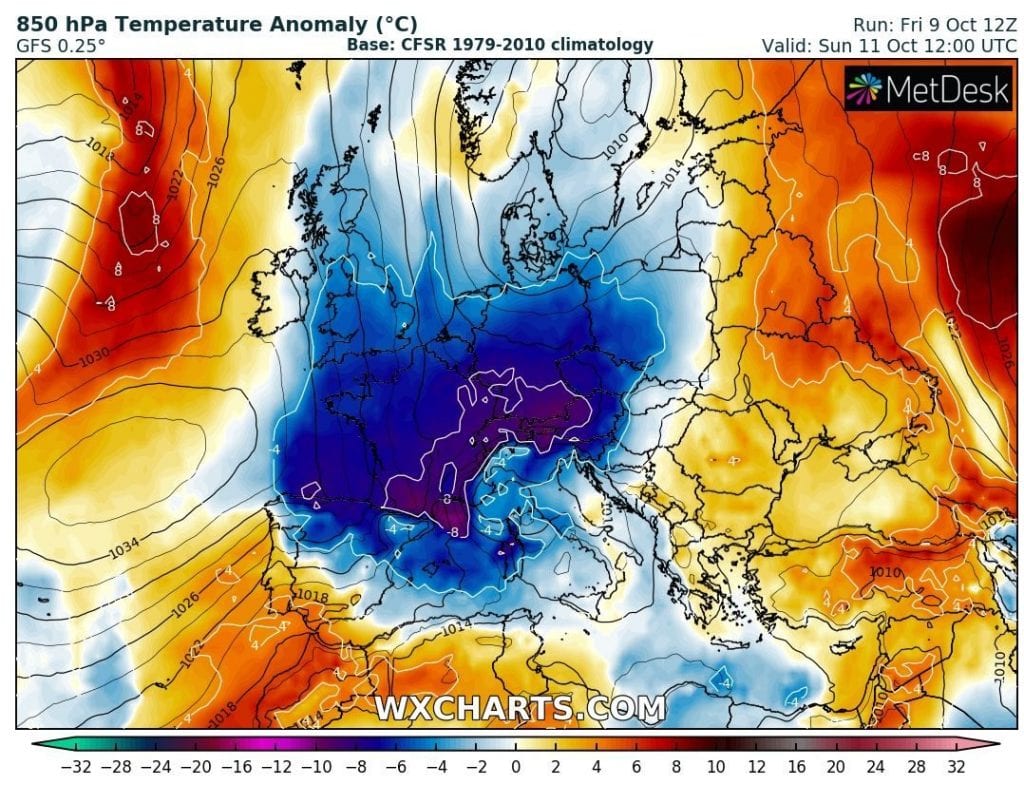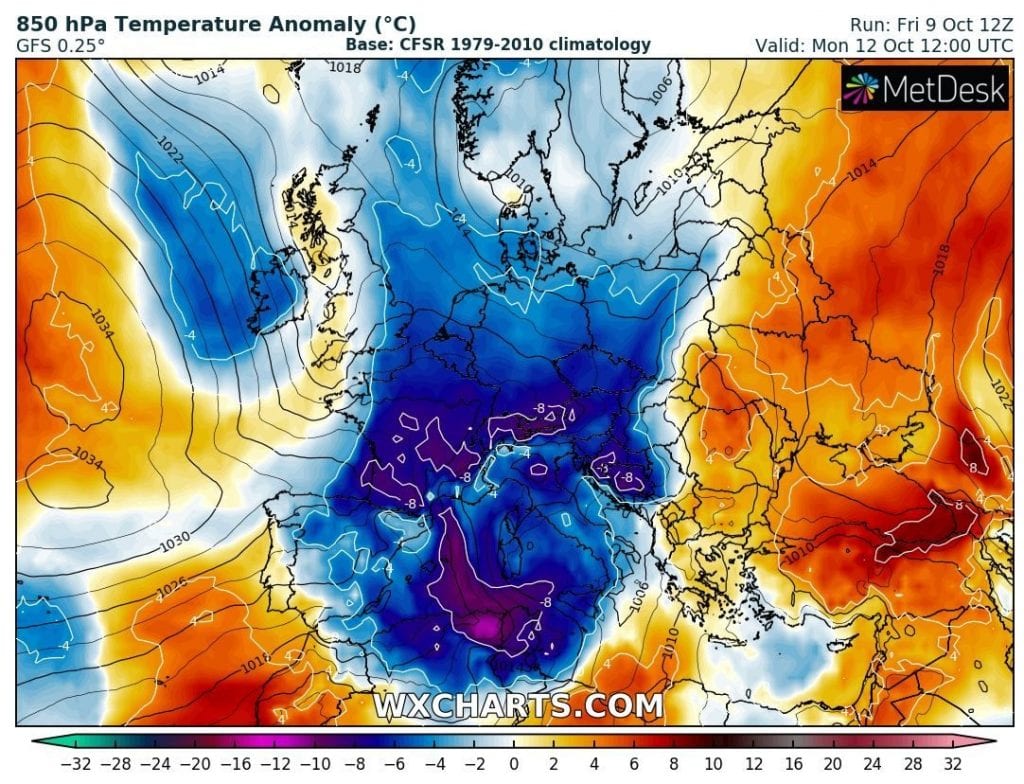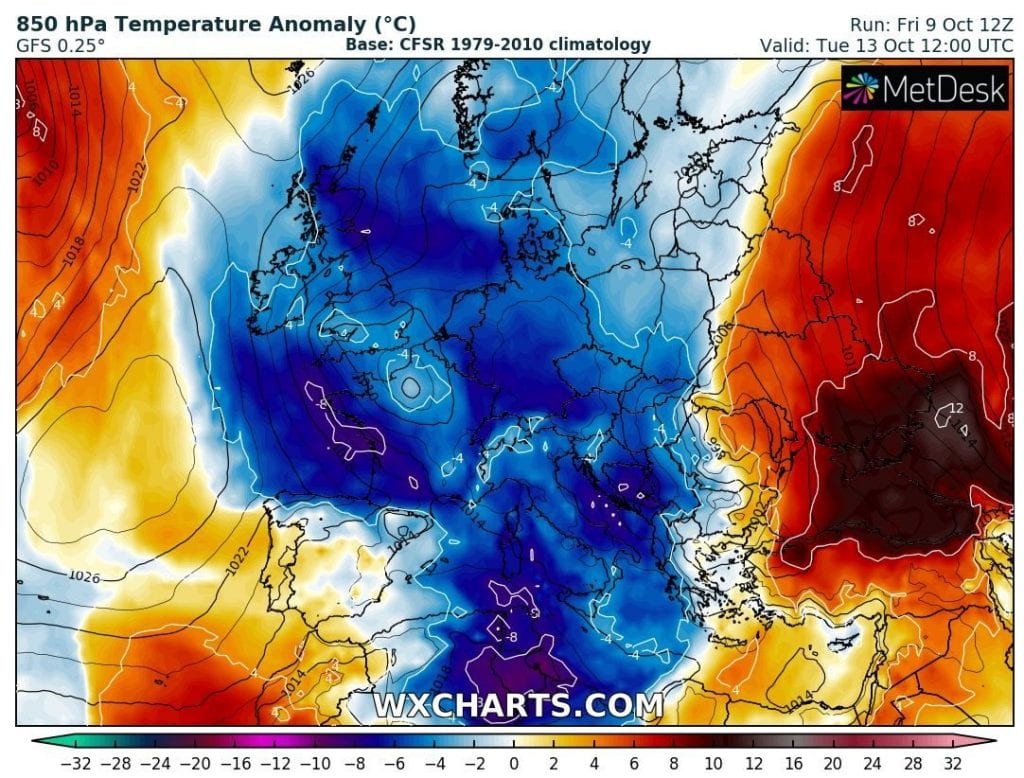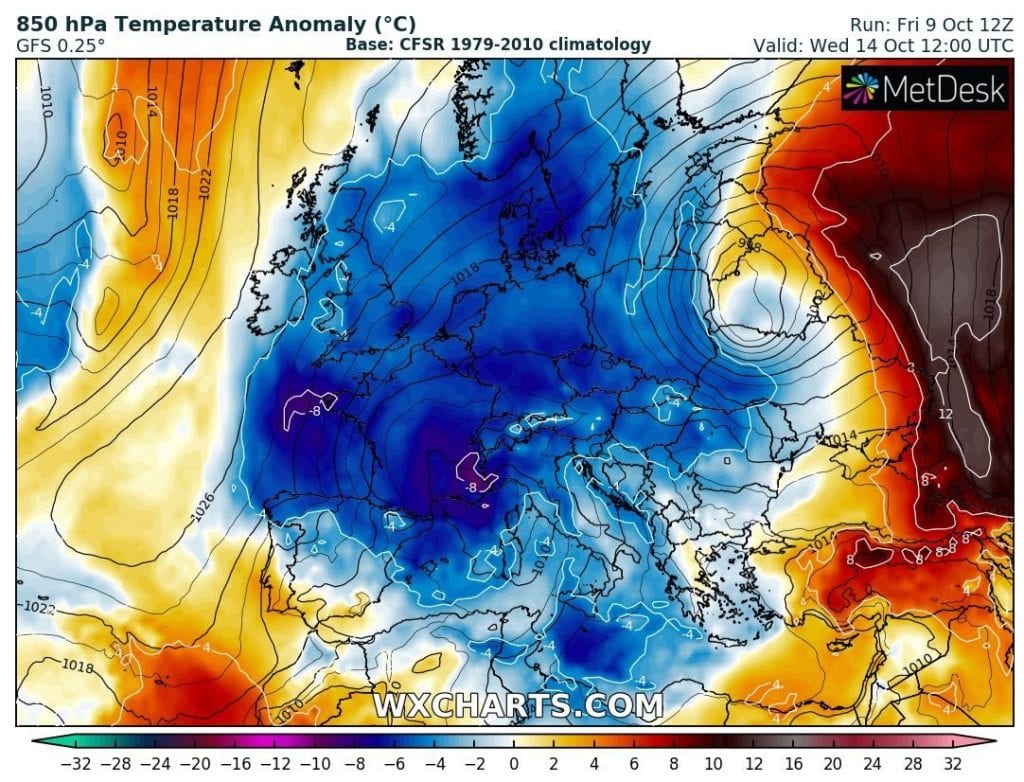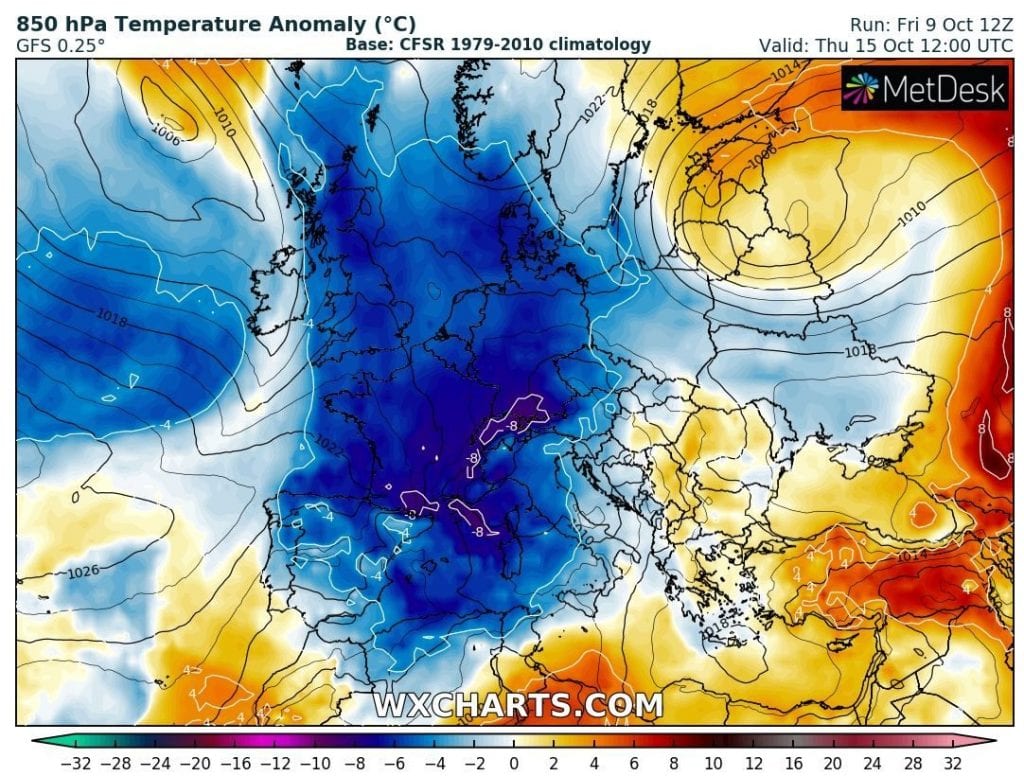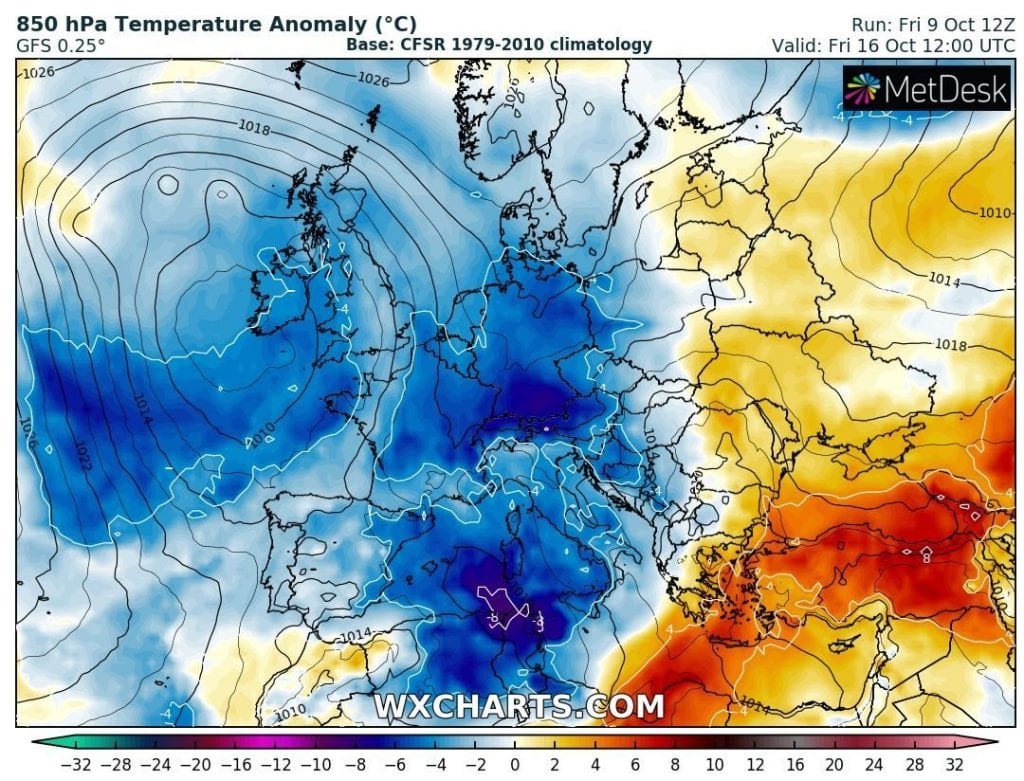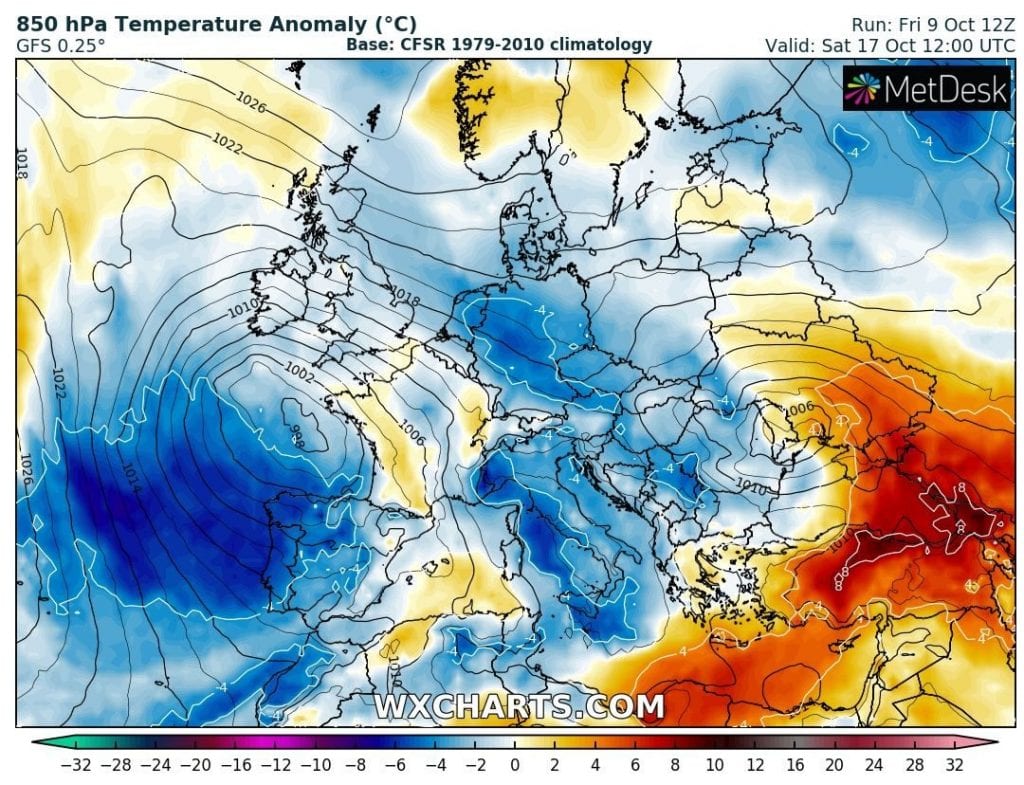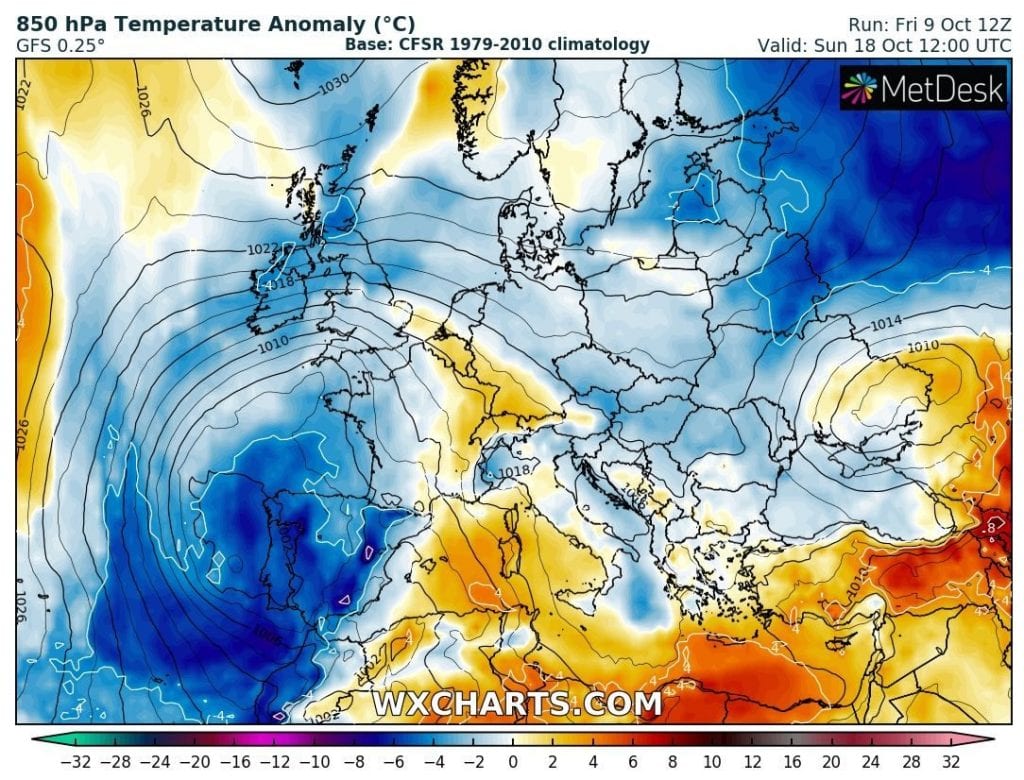 Total Accumulated Precipitation and Peak Wind Gust in Europe until 25. October 2020 /wxhcarts.com: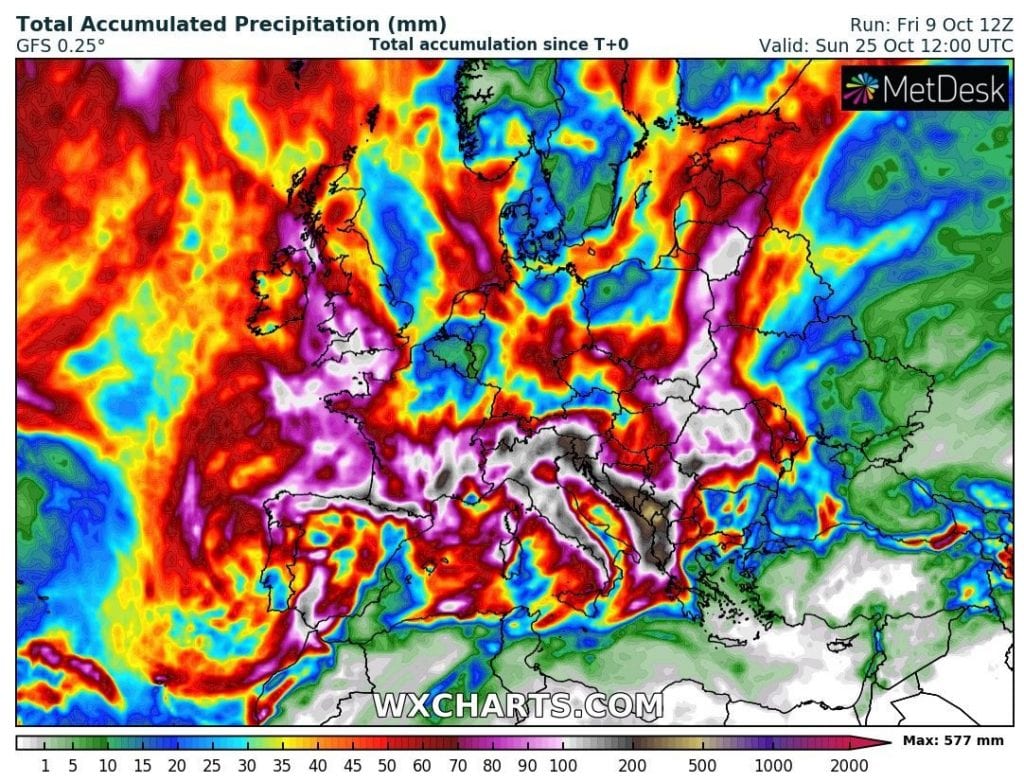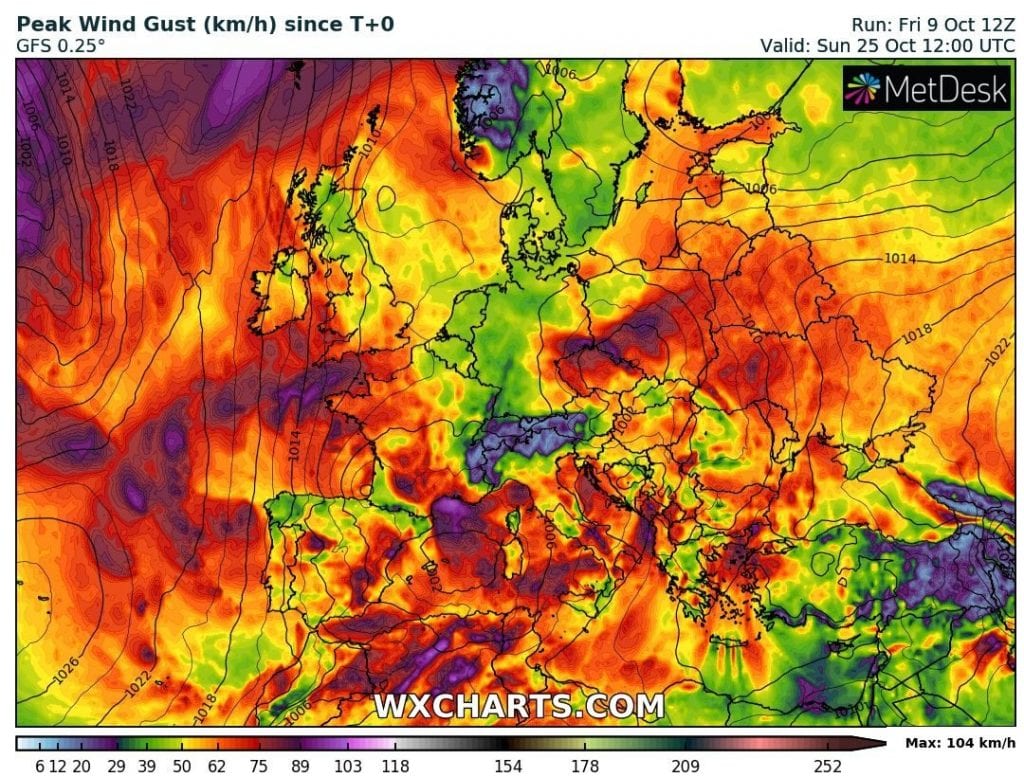 Expected maximum daily temperatures over central parts of Europe 9.-18. October 2020 /wetterzentrale.de: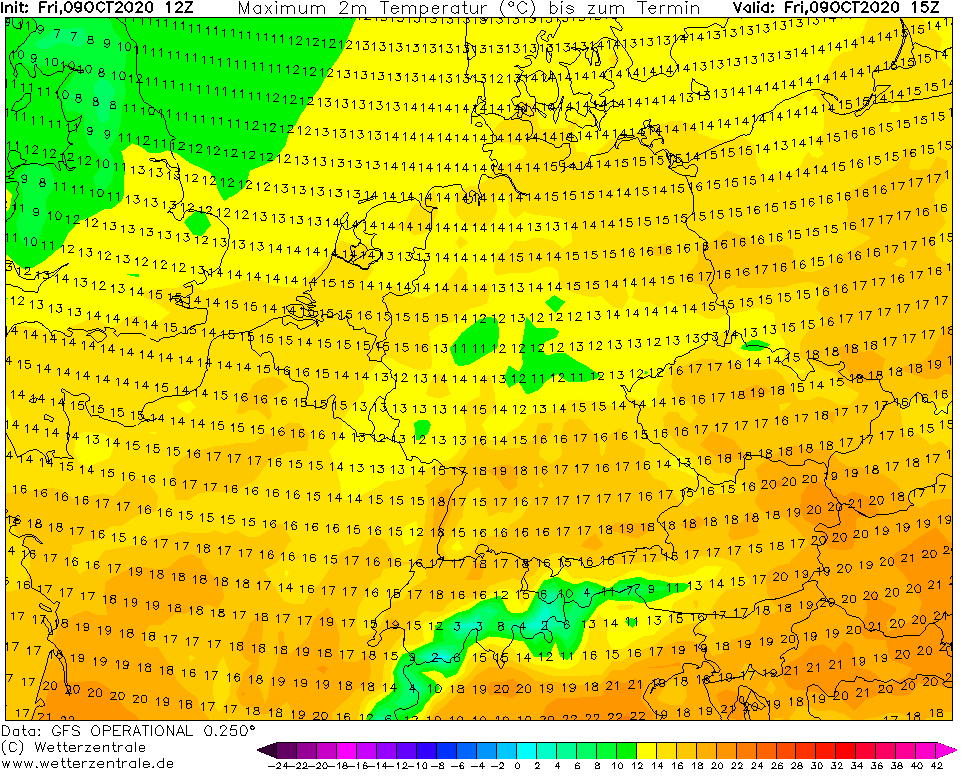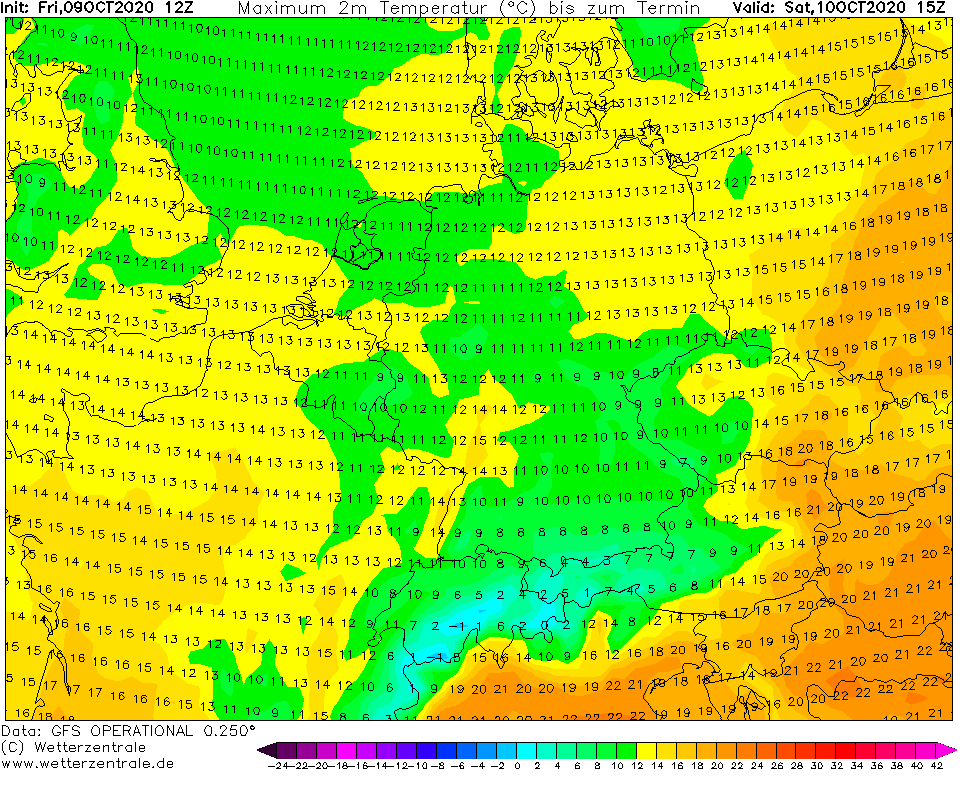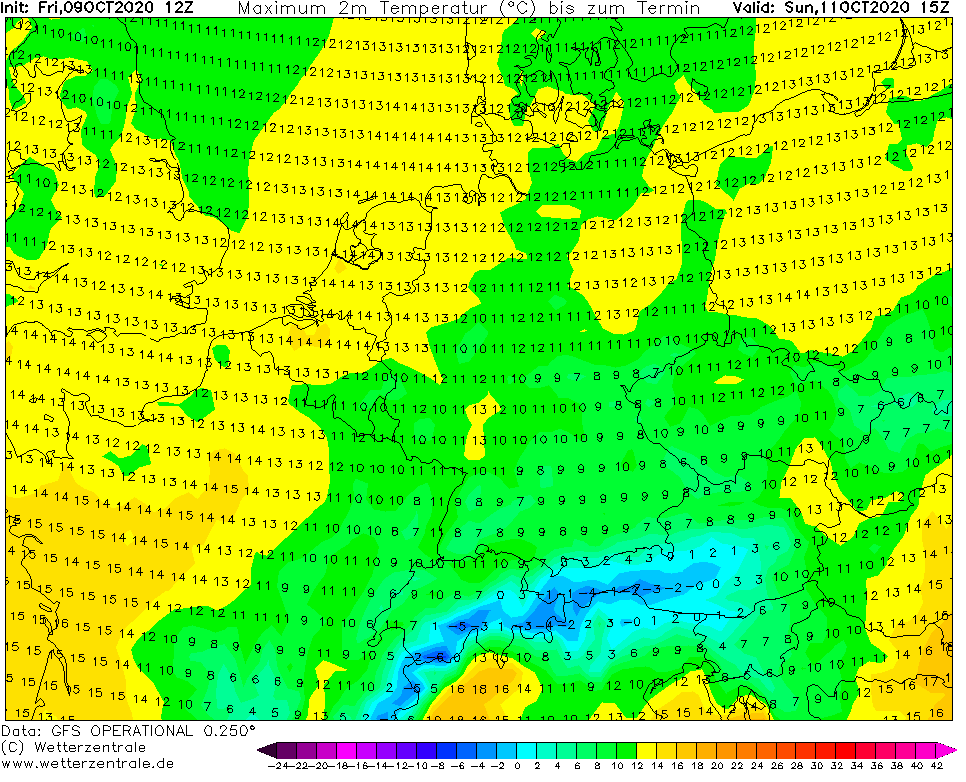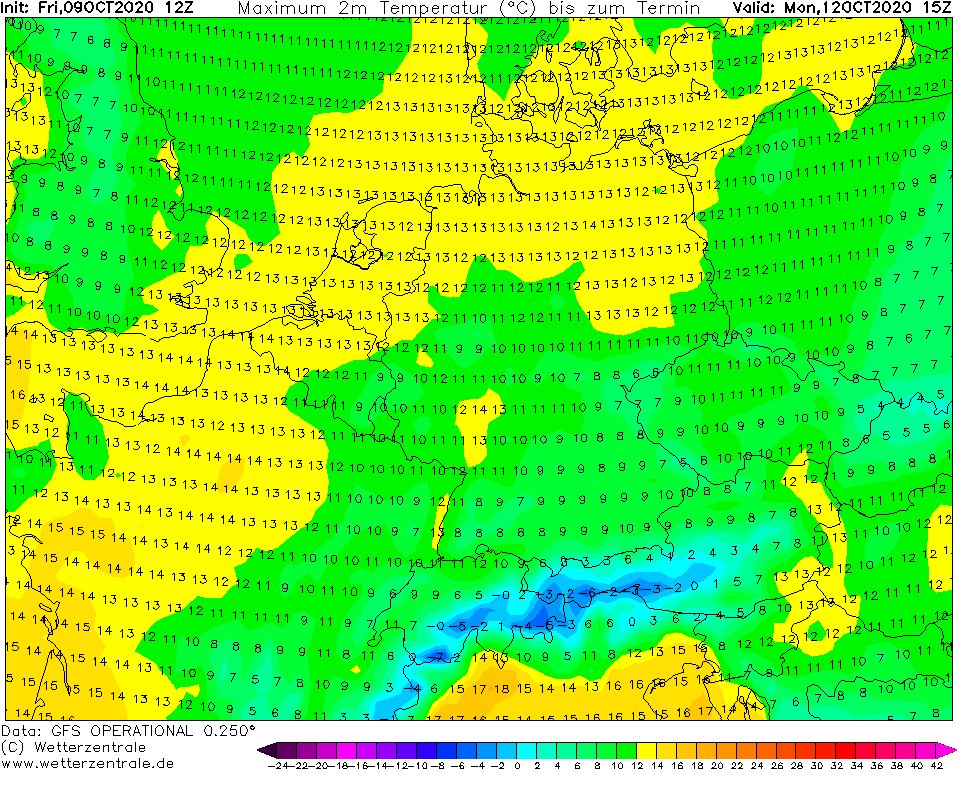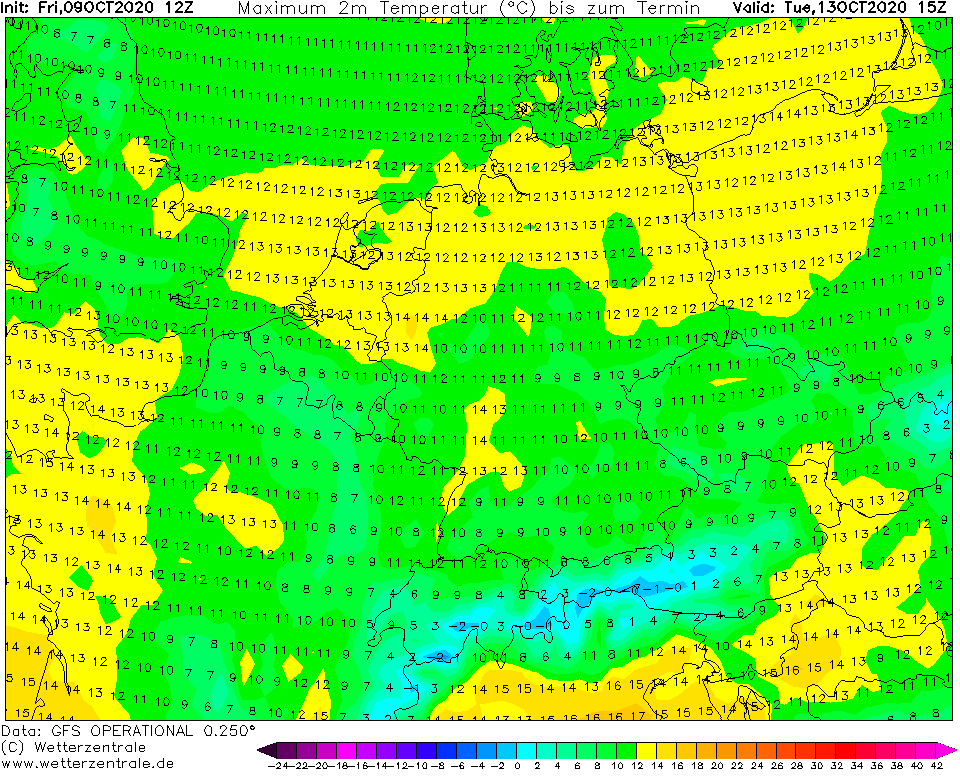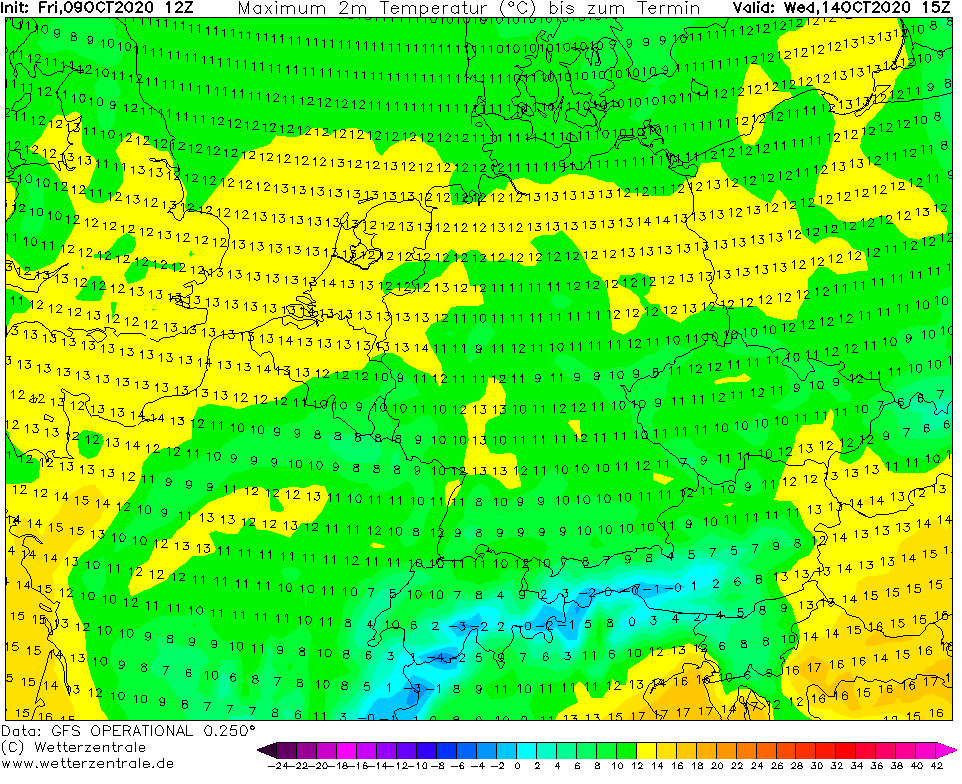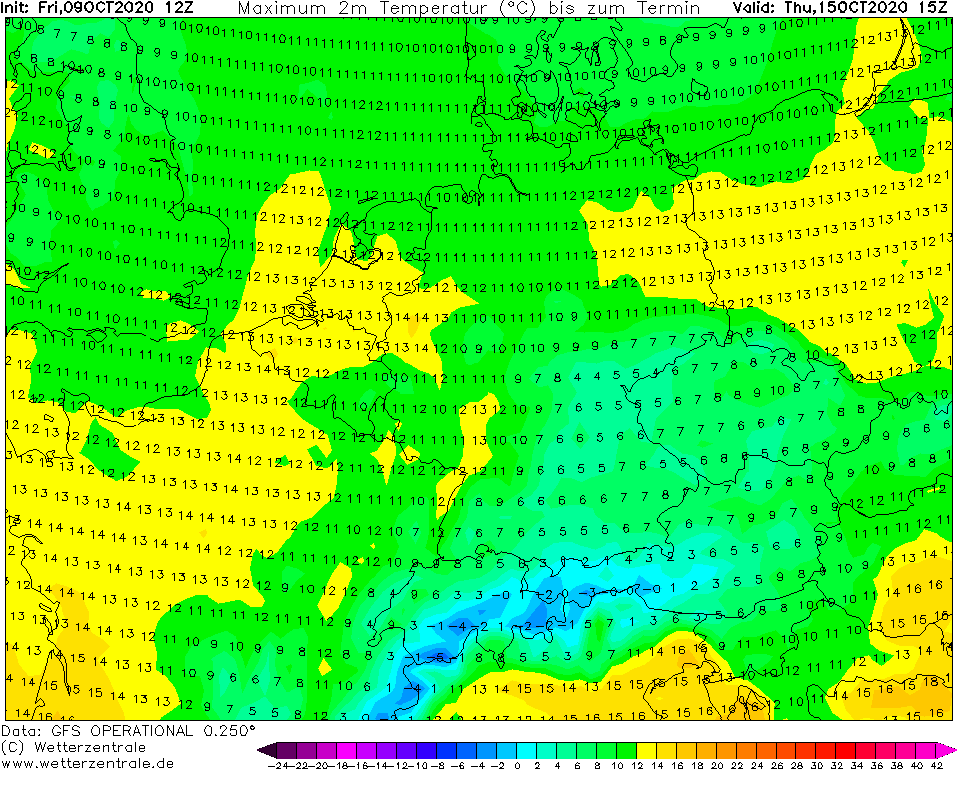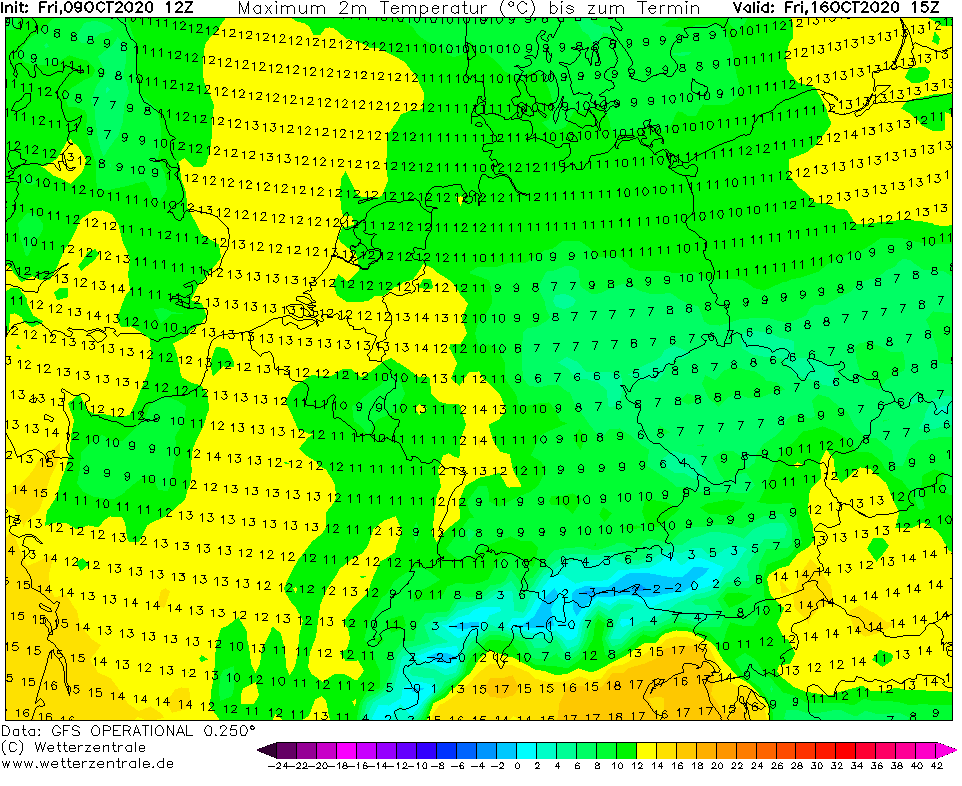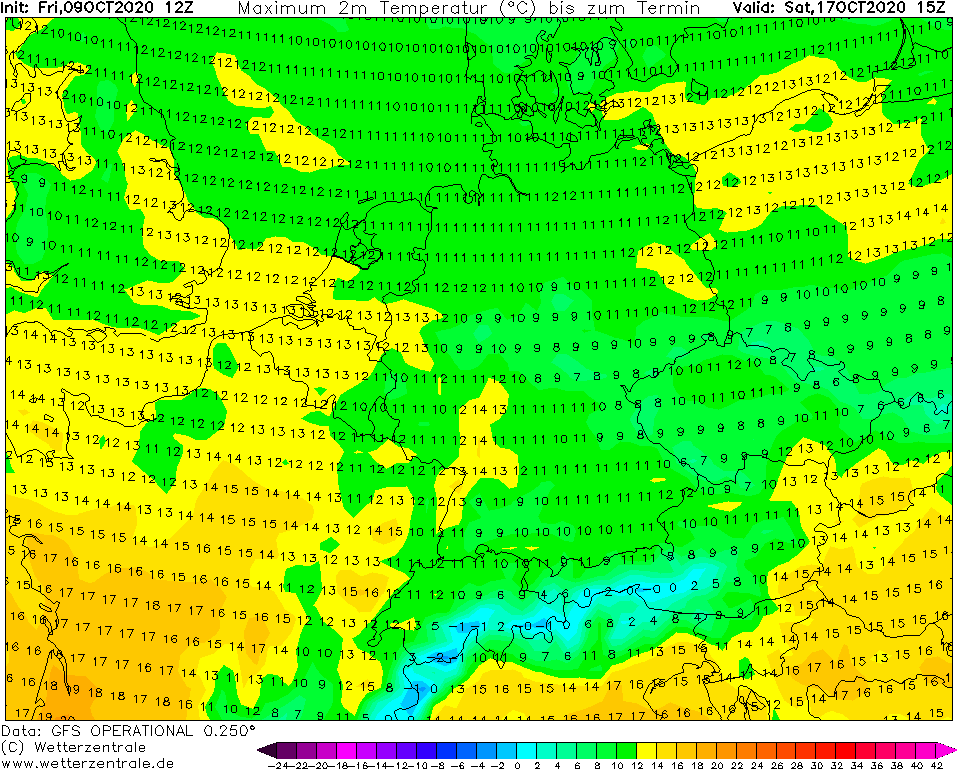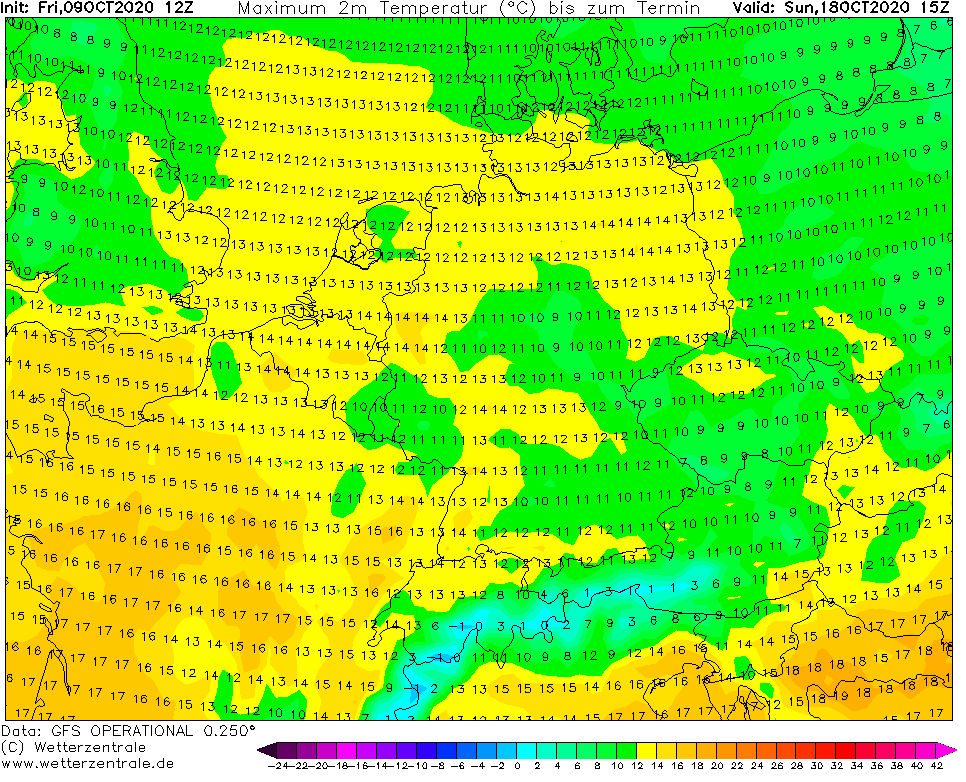 Read more:
(Visited 229 times, 1 visits today)