It´s already black on white. Meteorological models are already almost 10 days forecasting extreme Siberian winter in Europe and forecasts are furthermore promising bone-chilling Siberian winter in all European countries, including the warmest southwestern parts!
"Meteorological agencies across Europe expect

one of the strongest cold blasts in continent after 2000 – comparable with legendary 2002, 2010 or 2012 cold blasts

, which brought many temperature and snowfall records!"
Forecasts from last days, therefore, have been confirmed /https://mkweather.com/2021/01/03/siberian-winter-in-europe-aggressive-gfs-outputs-expect-historic-frosts-some-regions-should-be-buried-under-the-snow/; https://mkweather.com/2021/01/01/peak-of-the-winter-in-europe-russia-and-scandinavia-50c-continental-europe-30c-and-british-islands-20c/; https://mkweather.com/2021/01/04/frosts-up-to-30c-and-central-europe-buried-under-the-snow-freezing-scenarios-of-mega-siberian-cold-blast-for-europe//.
According to the latest forecasts, Siberian winter should hit in Europe in 3 or 4 peaks:
in western Europe (the UK, Ireland, the Spain, Portugal) already 6.-11. January 2021
in large parts of Europe around 15. January 2021
absolute peak of Winter 2020/2021 in northern, eastern, central Europe and Balkan around 20. January 2021
last possible peak in eastern parts of continent around 25. January 2021
"It needs to underline, that

absolute national temperature records should be 10-15°C lower, than are showing averaged GFS outputs

(hills averaged with frost valleys)."
In western parts of a continent, excessive winter conditions will peak already during next 5 days – while in British Islands are expected next snowfall events and subsequent frosts in Scotland around -15°C /https://mkweather.com/2021/01/05/the-uk-red-warnings-before-snow-the-first-time-in-history-the-coldest-days-minimally-since-2012-interval-15-20c-expected-to-reach//, Spain hits during next days extreme winter blizzard, with expected 30 – 50 cm, snowfall in Madrid and up to 1 meter of snow in low situated regions in central and eastern Spain /https://mkweather.com/2021/01/05/half-of-spain-under-the-snow-05-meter-of-snow-in-madrid//.
Not only half, but almost all territory of Spain will find itself under the snow, moreover, new GFS outputs expect stronger frosts such as last days, not -15, not -20°C, but in regions with deep snow cover and clear skies in Siberian air masses almost -10°C in 850 Hpa up to -25°C!
Winter will be stronger, than was expected in France and Germany, too – too up to -25°C in low situated basins and valleys.
Extreme winter is confirming for Central Europe and northeastern Balkan – together with Ukraine, Belarus, Baltic states and Turkey are expected frosts below -30°C – mainly in basins and valleys in Carpathians, Dinaric Mountains, but too in lowlands in eastern Europe neighboring with Russia. Similarly, below -30°C temperatures are forecasted for eastern Turkey and Caucasus.
Scandinavia very probably reach temperatures less than -40°C, maybe -45°C, again and northern European Russia have to be prepared for unsurvivable frosts up to -50°C!
Mkweather will watch updates of GFS and ECMWF models and will bring fresh news about current forecasts in next days. Stay safe and be prepared for next very freezing scenarios.
Infographics: mapchart.com, wetterzentrale.de, wxcharts.com, tropicaltidbits.com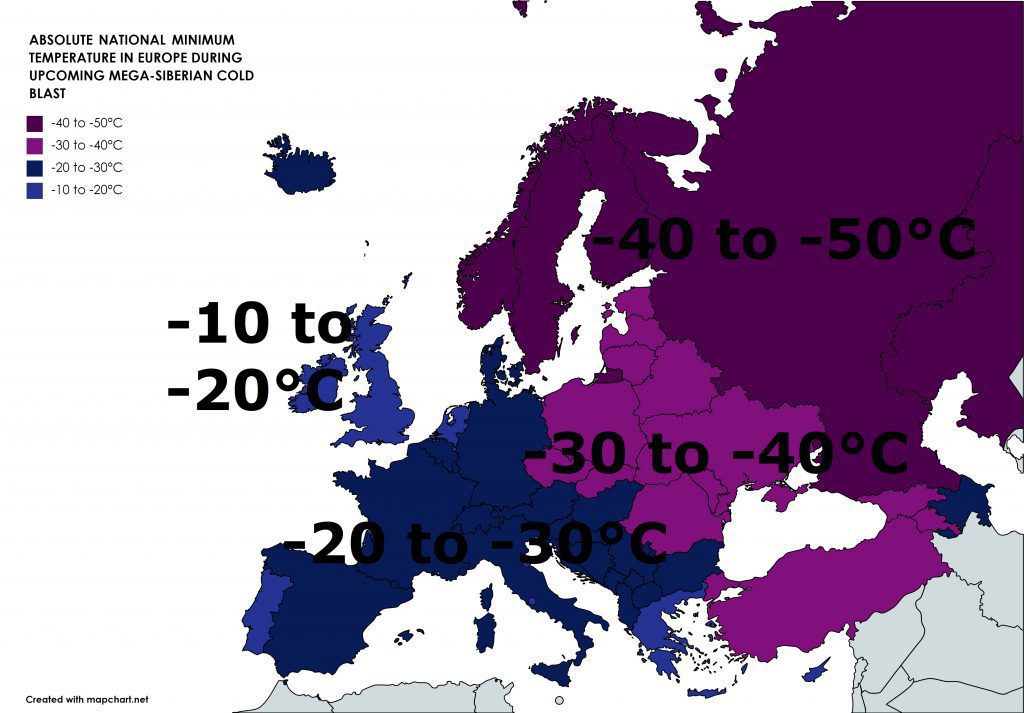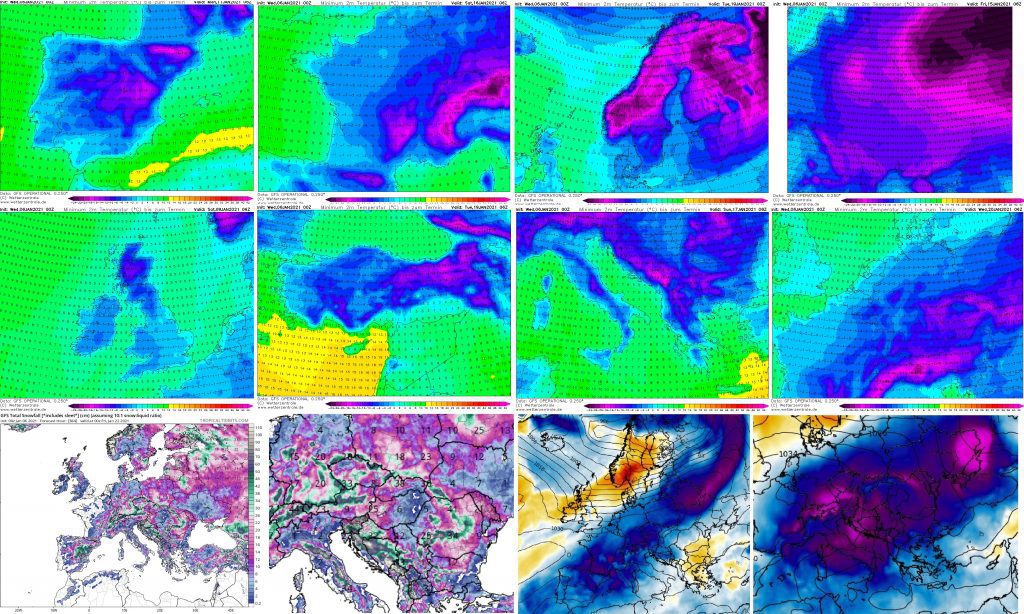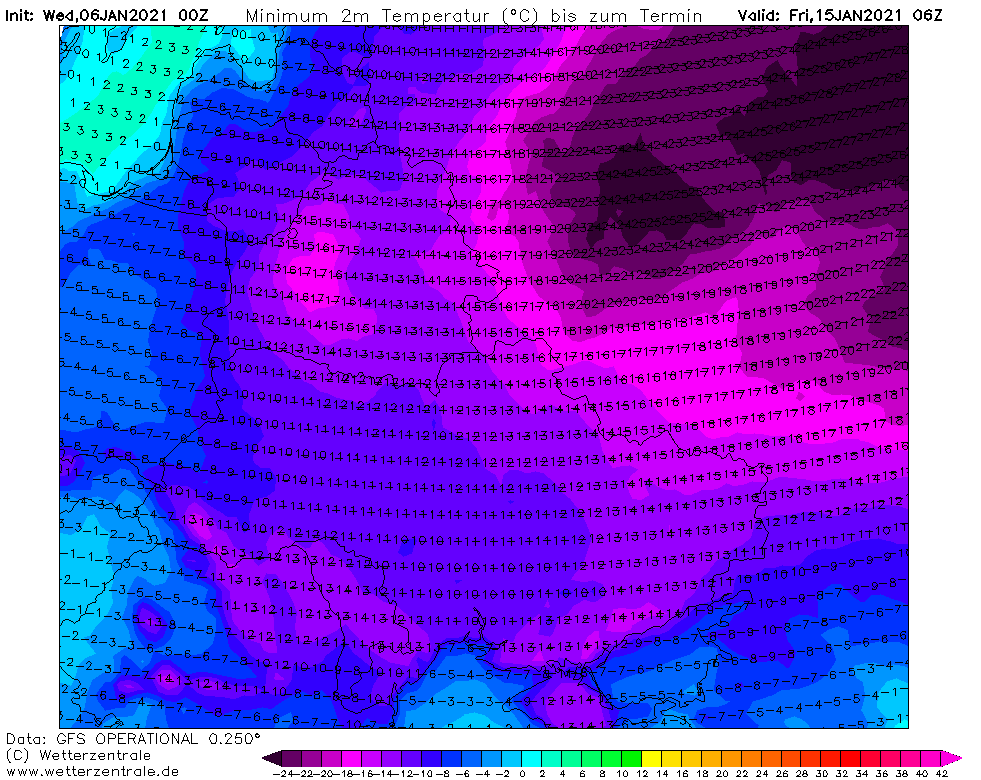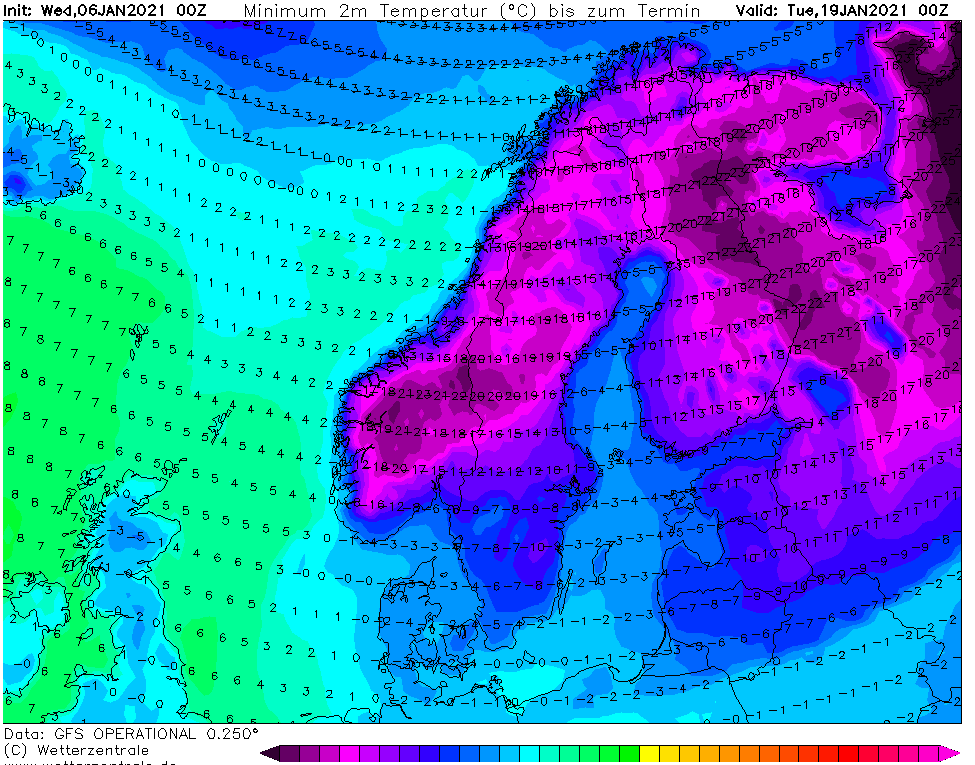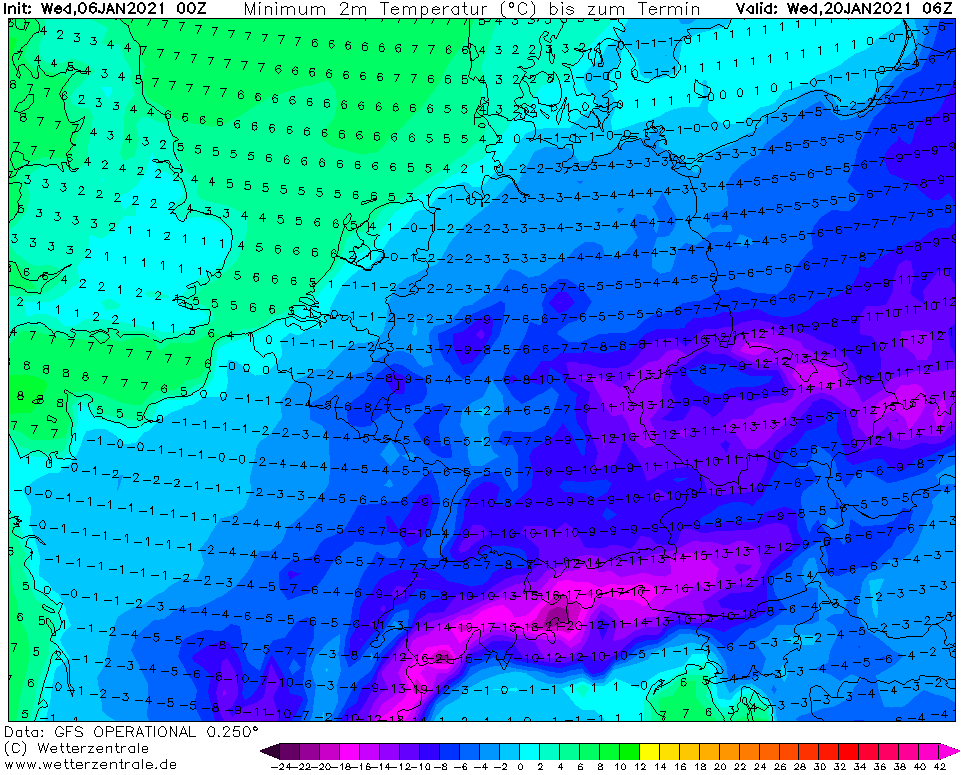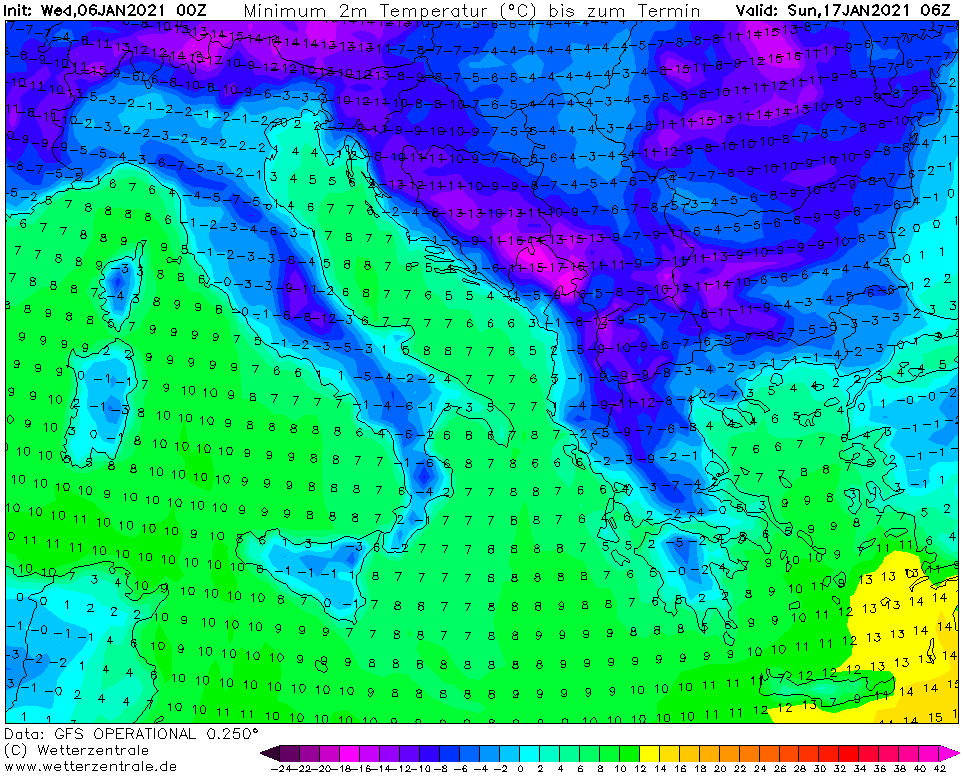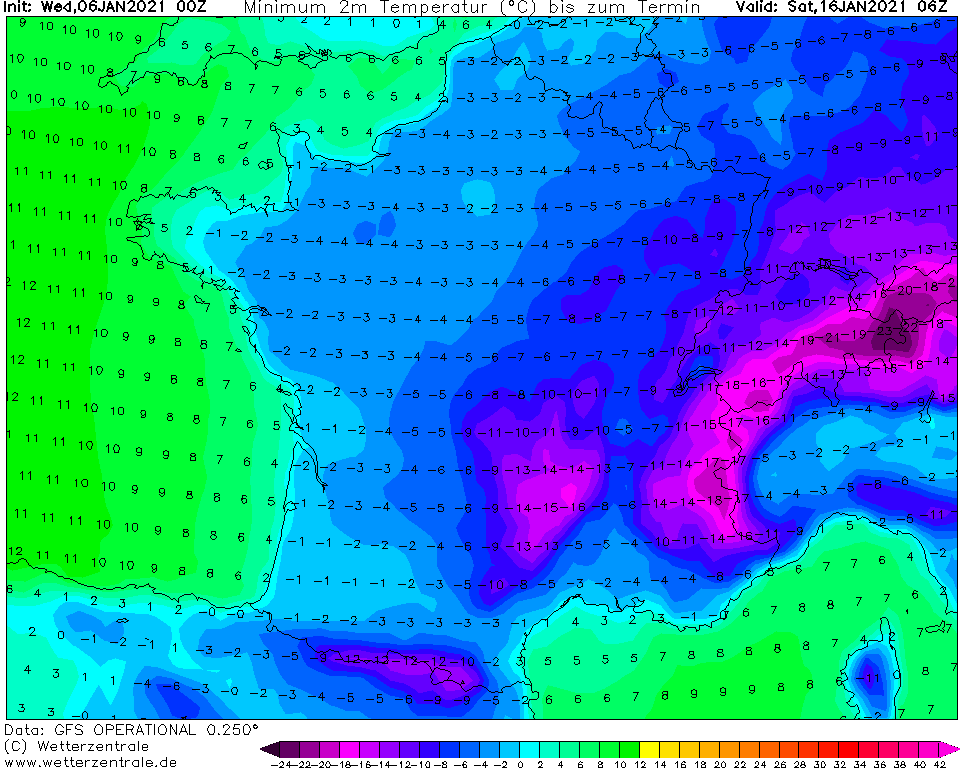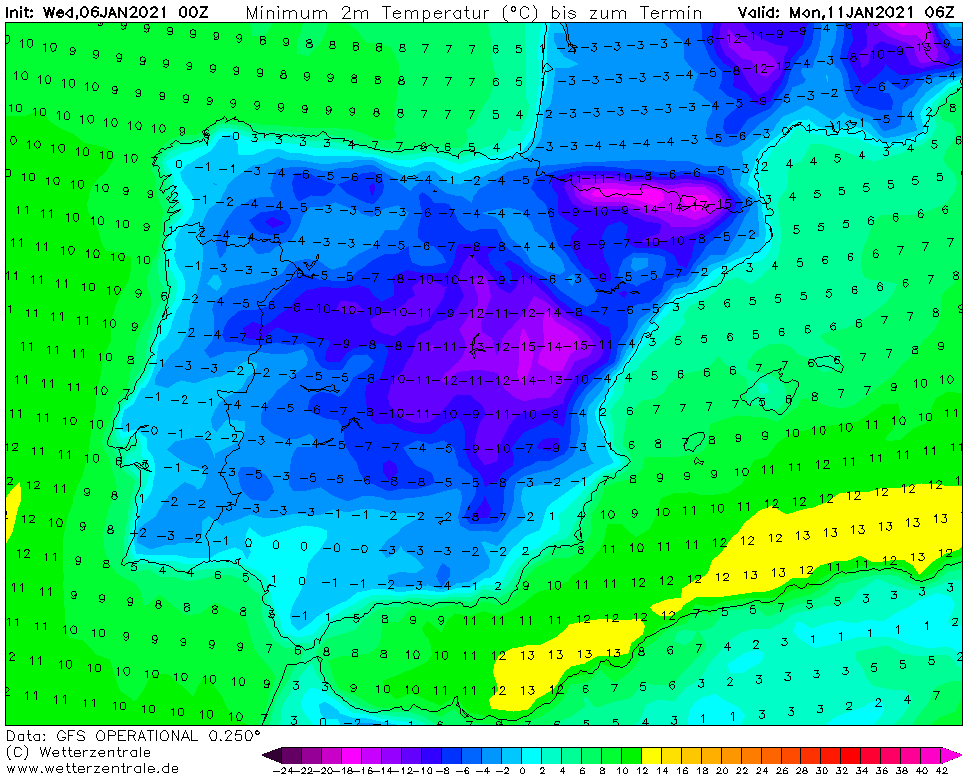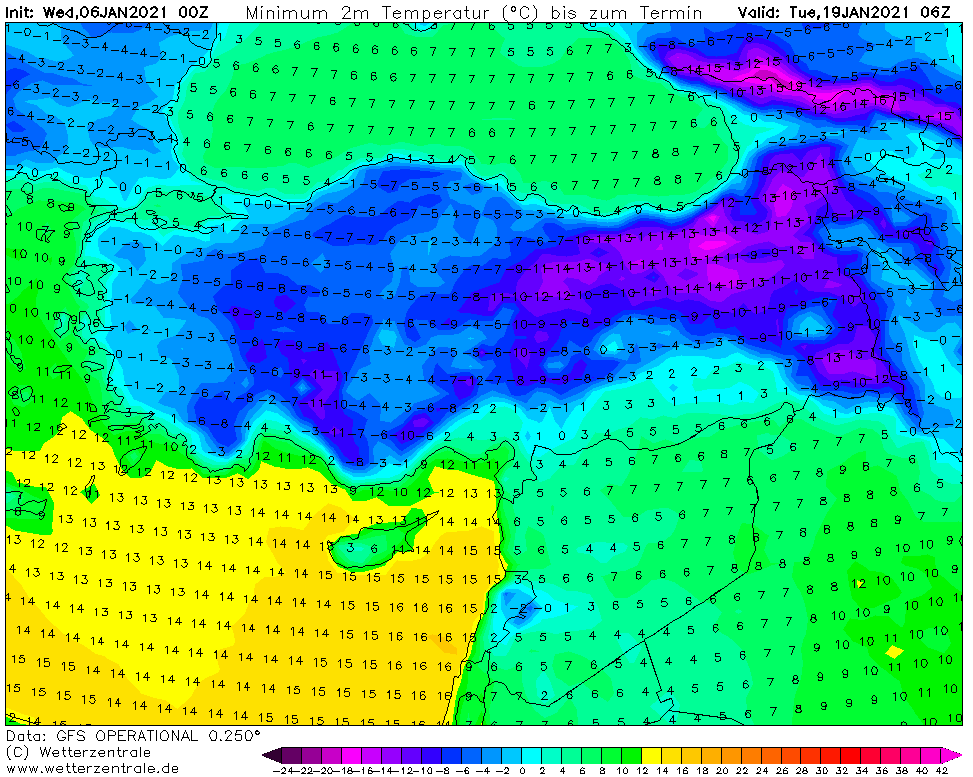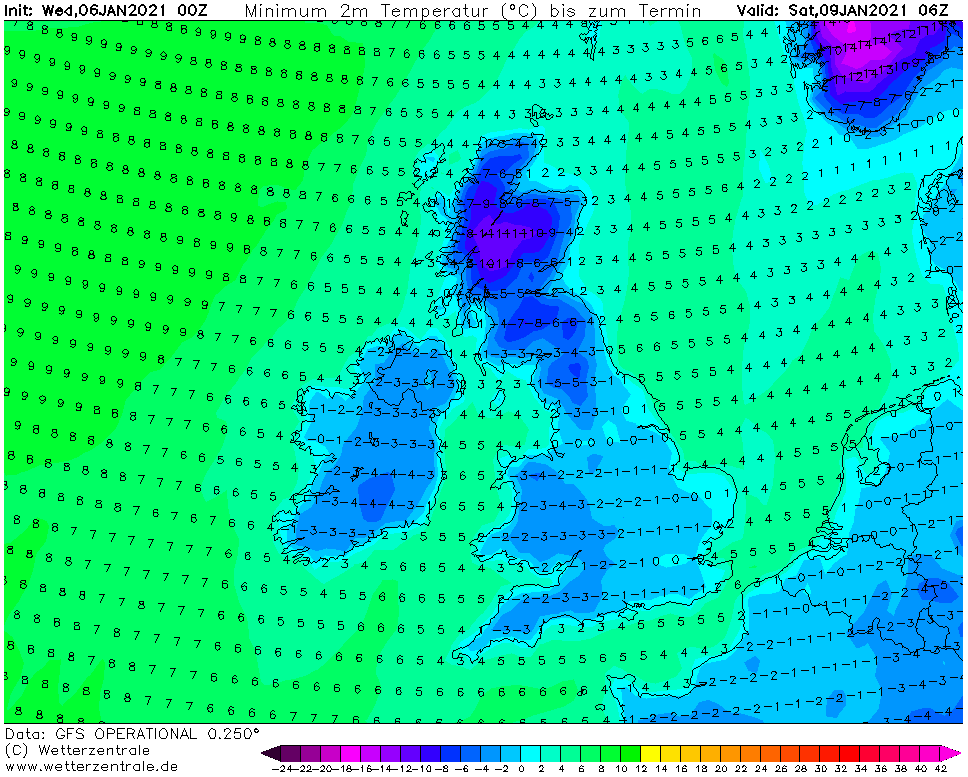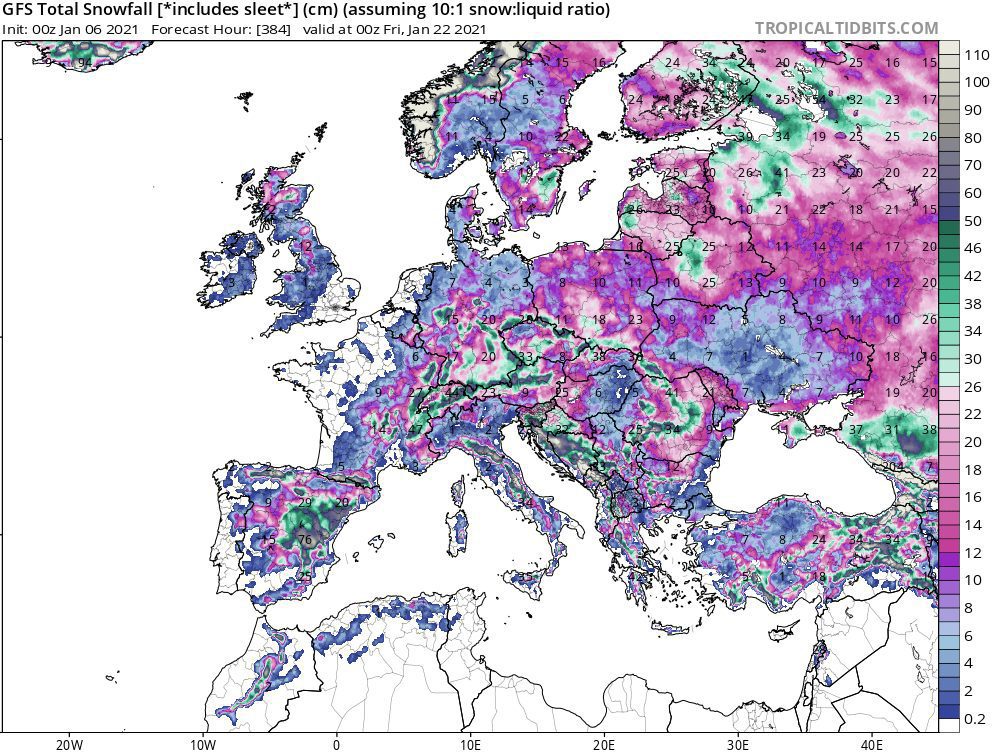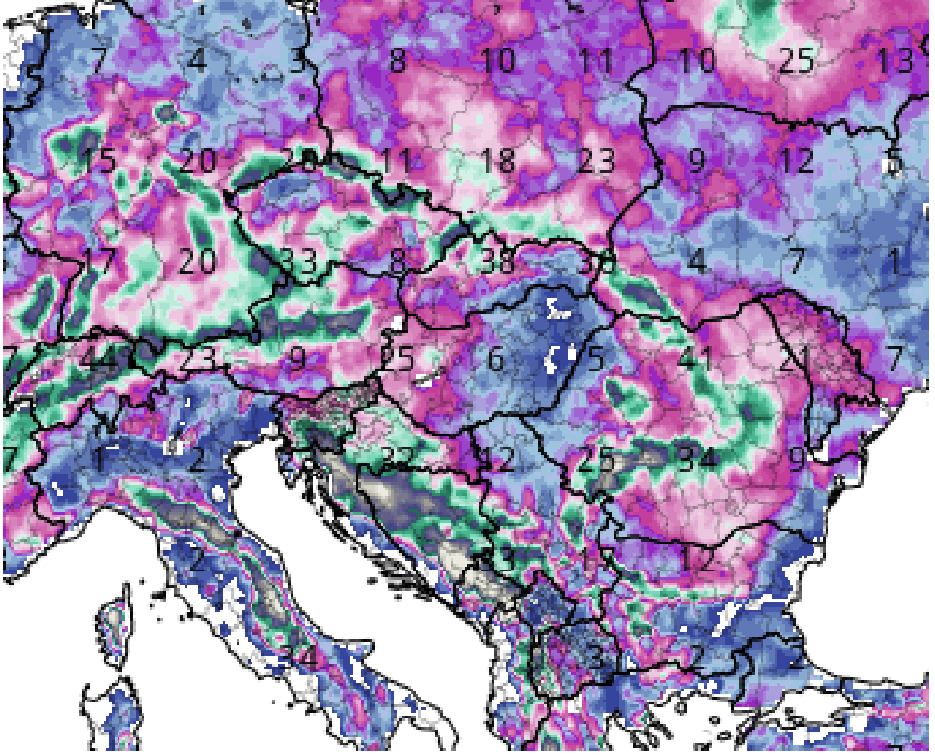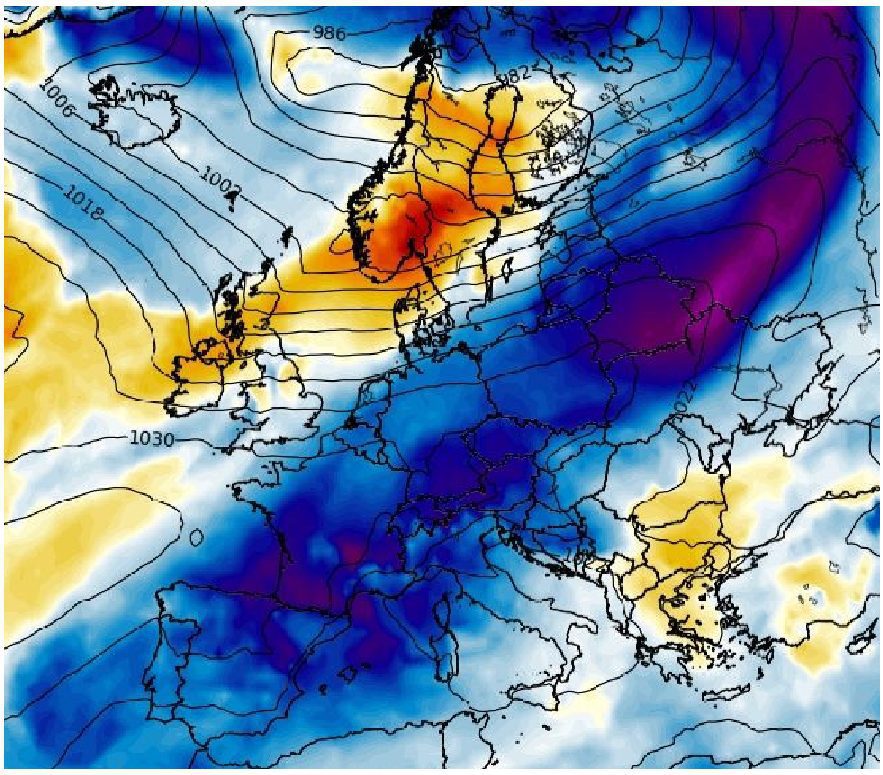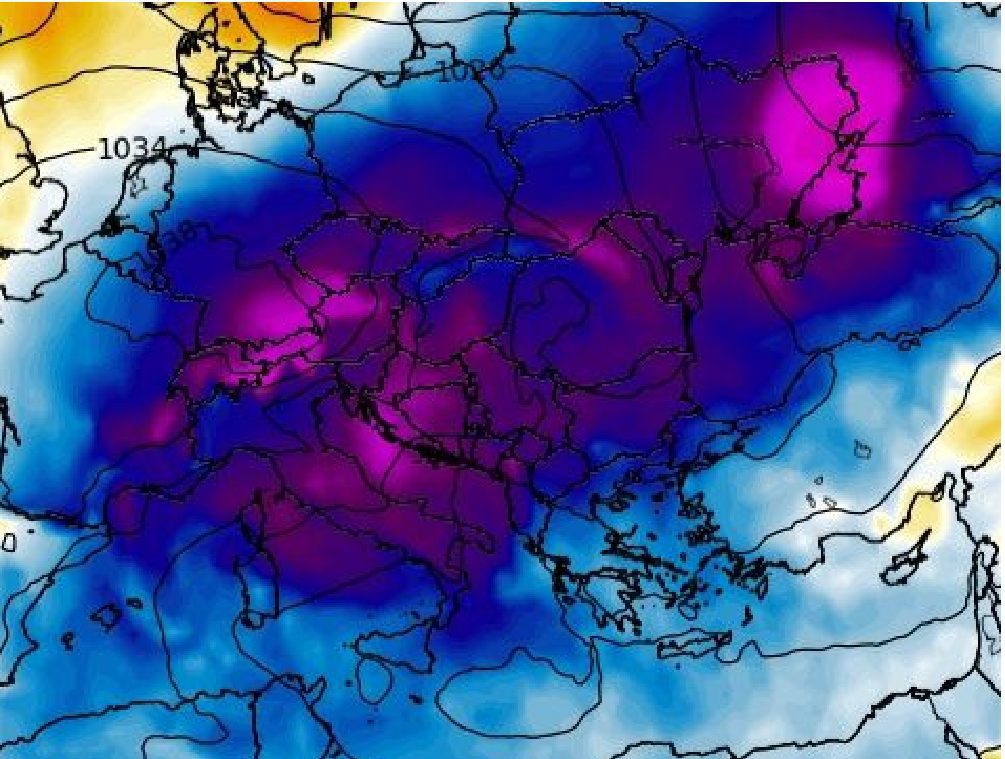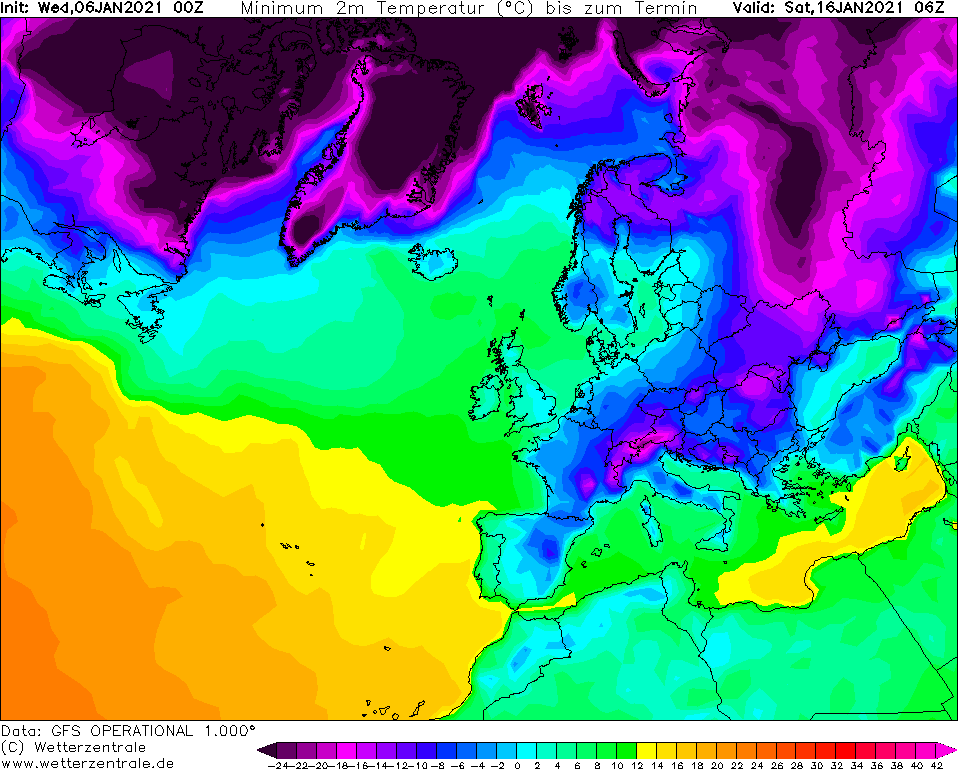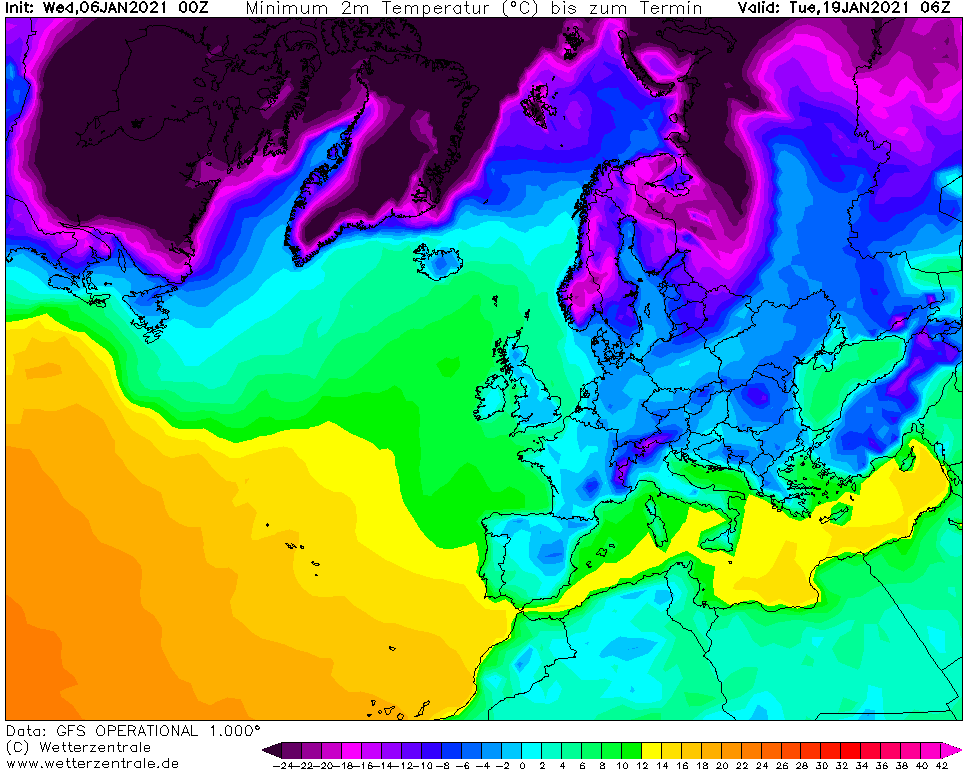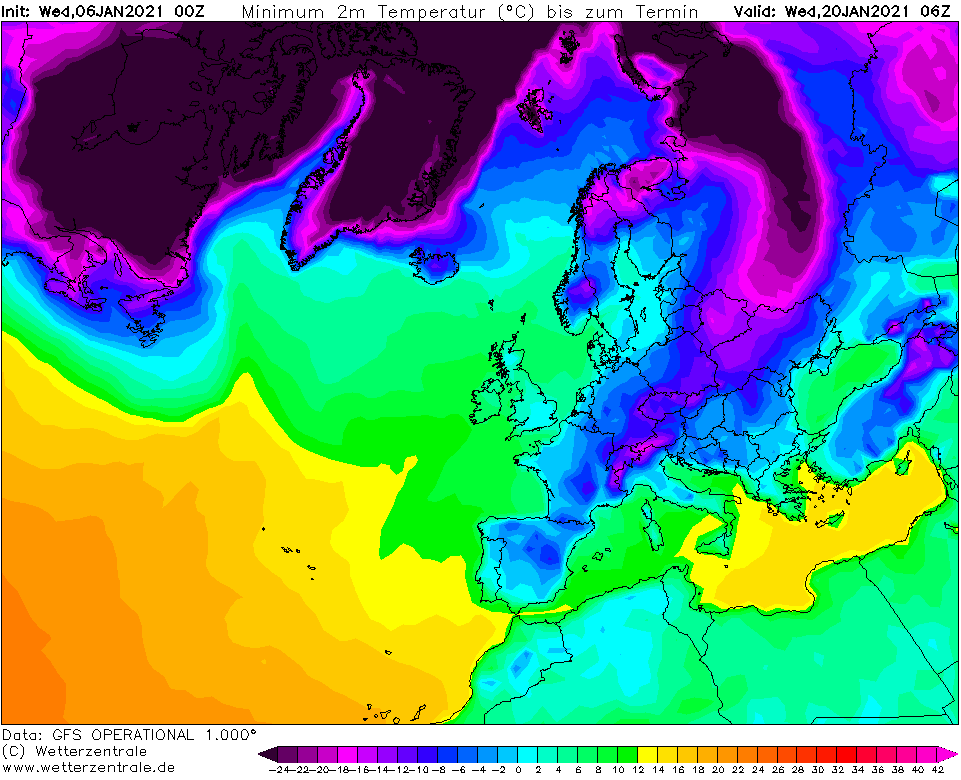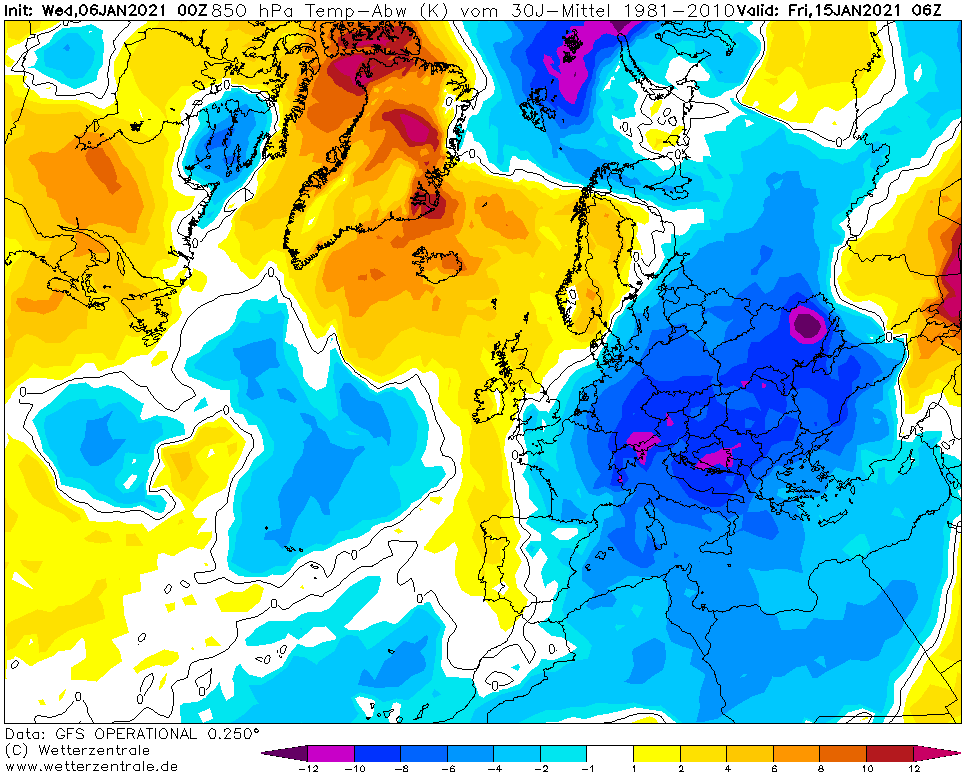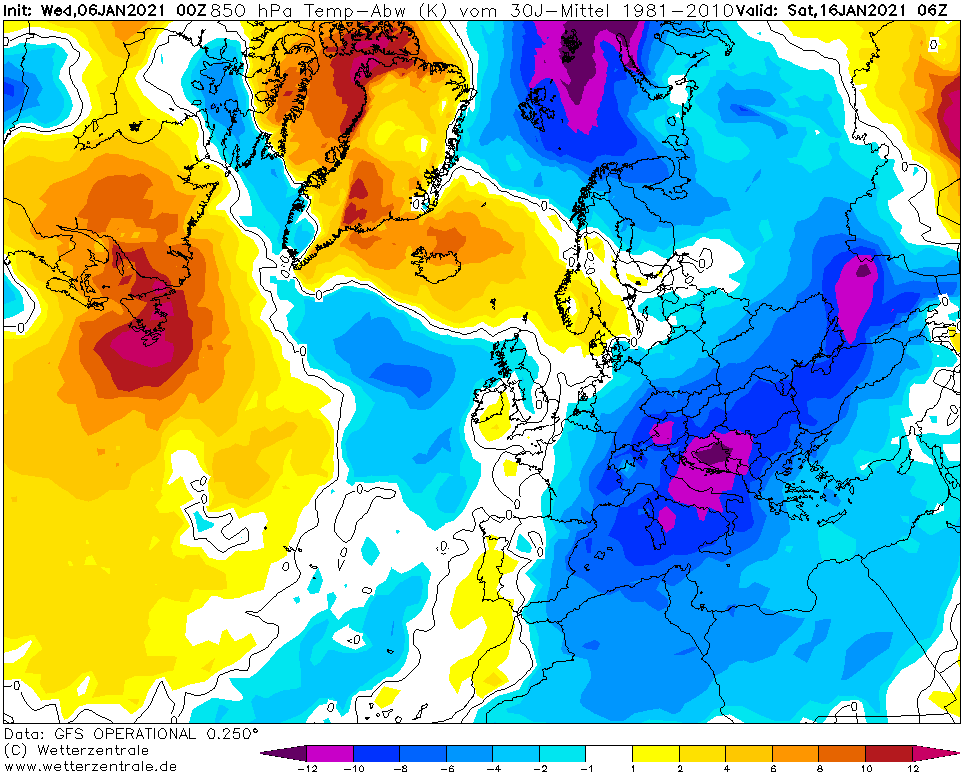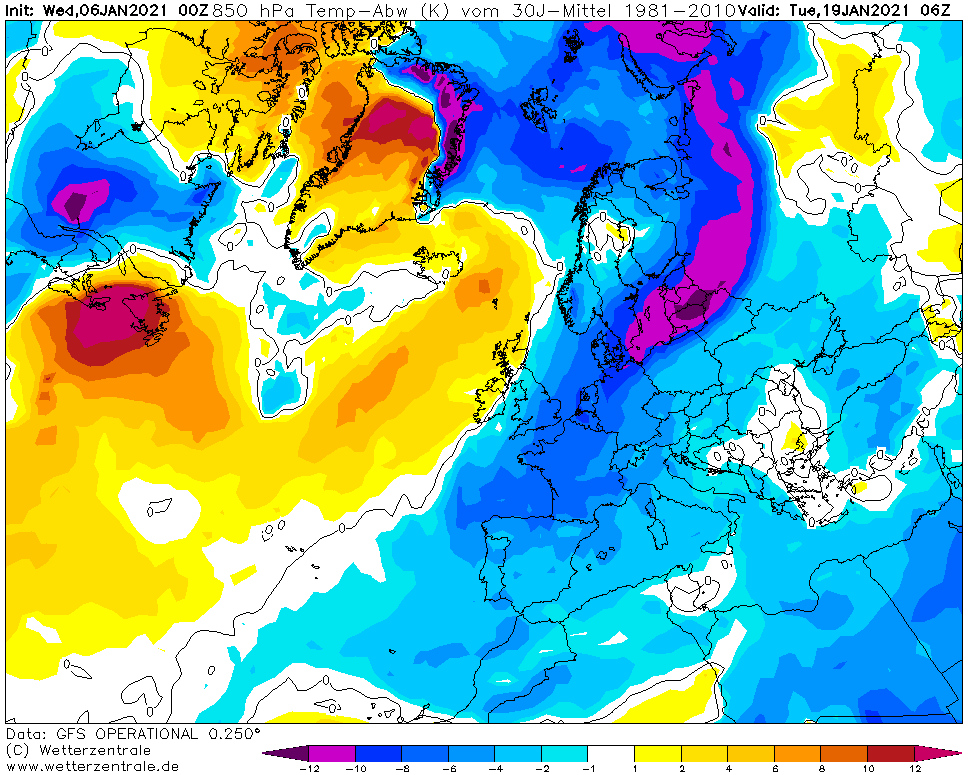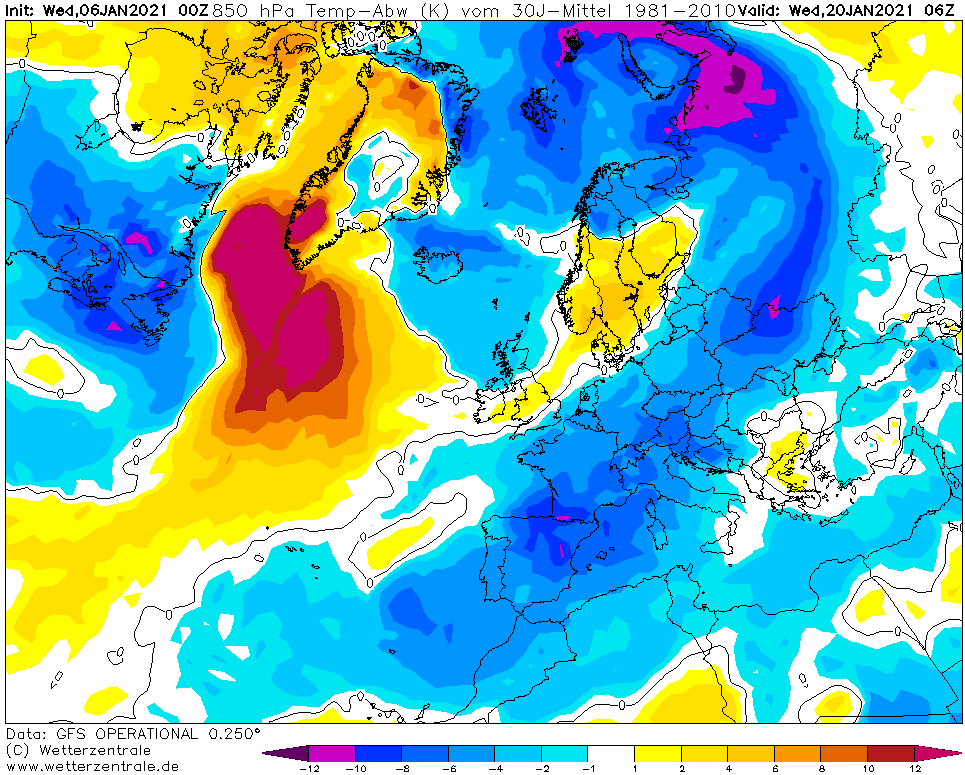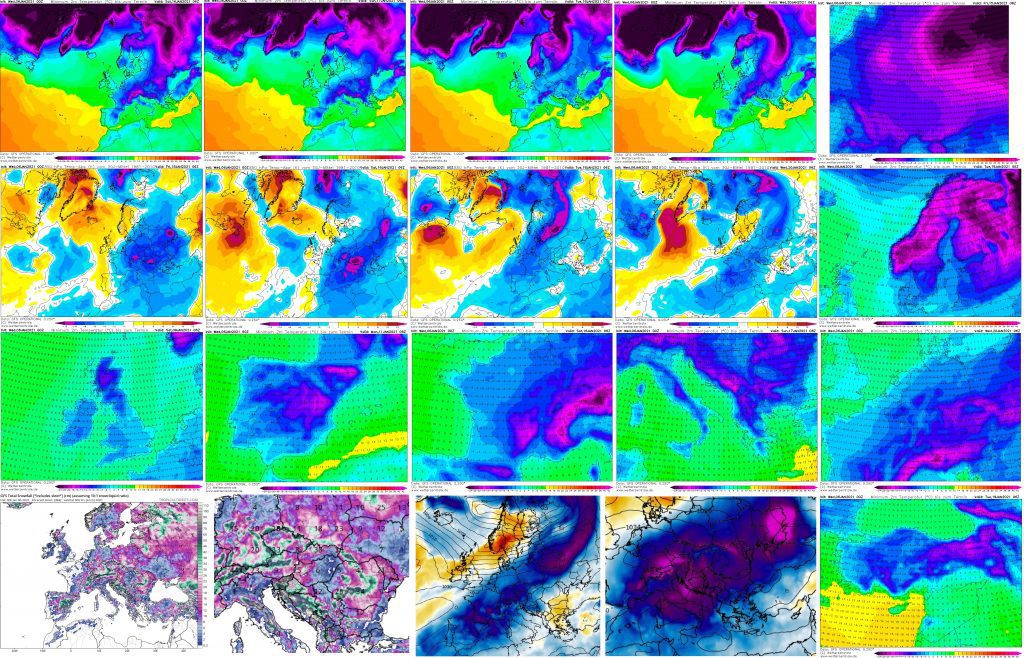 Read more:
(Visited 469 times, 1 visits today)