This is extreme. Only on Sunday, 10. January 2021, southern Italy reported a historic January tropical day (Barcellona, Sicily, +30,2°C: https://mkweather.com/2021/01/11/weather-in-europe-has-crashed-tropical-day-in-italy-302c-the-hottest-january-day-ever/) and already night from 10. to 11. January 2021 was in the Alps, in the north, extremely cold - in Dolina di Campoluzzo (cca 1700 MASL) was measured bone-chilling -39,6°C! /https://www.ilmessaggero.it/italia/meteo_record_freddo_veneto_asiago_cosa_succede_ultima_ora_11_gennaio_2021-5694003.html; http://www.meteoweb.eu/2021/01/meteo-veneto-morsa-freddo-dolina-campoluzzo-vicentino/1532107//.
Moreover, extreme frosts are already reported from other parts of the Alps and Bohemian Massif (Switzerland, Czechia and Austria), up to -26,4°C only around 1000 MASL, but too in densely populated metropolitan areas around 600 MASL /https://mkweather.com/2021/01/11/switzerland-264celsius-czechia-26c-austria-234c-in-valleys-around-1000-masl-but-the-worst-only-will-come//.
Dolina di Campoluzzo, northern Italy has a typical microclimate, where should be during the coldest winters reached temperatures around -40°C.
During next 2 weeks, even stronger frosts in the valley are possible and Italy, similarly such as a Spain, should overwrite all-time history! (https://mkweather.com/2021/01/07/siberian-winter-in-the-spain-341c-new-national-temperature-record/; https://mkweather.com/2021/01/09/madrid-50cm-of-snow-aemet-confirmed-the-worst-snowfall-since-1971/)
Frosts below -30°C are expected in low situated and densely populatd basins and valleys below 800 MASL across continent during upcoming weeks - Monday, 11. January 2021 is only the start of extremely hard times for Europe (and Asia, North America and northern Africa).
Peaks of Siberian winter in central parts of Europe are expected around 17. and 25. January 2021, with possible historic frosts across the continent /https://mkweather.com/2021/01/11/second-peak-of-winter-2020-21-will-be-even-stronger//.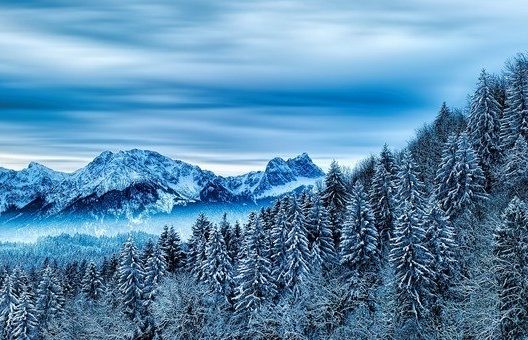 Read more:
(Visited 70 times, 1 visits today)