Europe: Region with historic Siberian blast was hit by extremely warm spring weather the most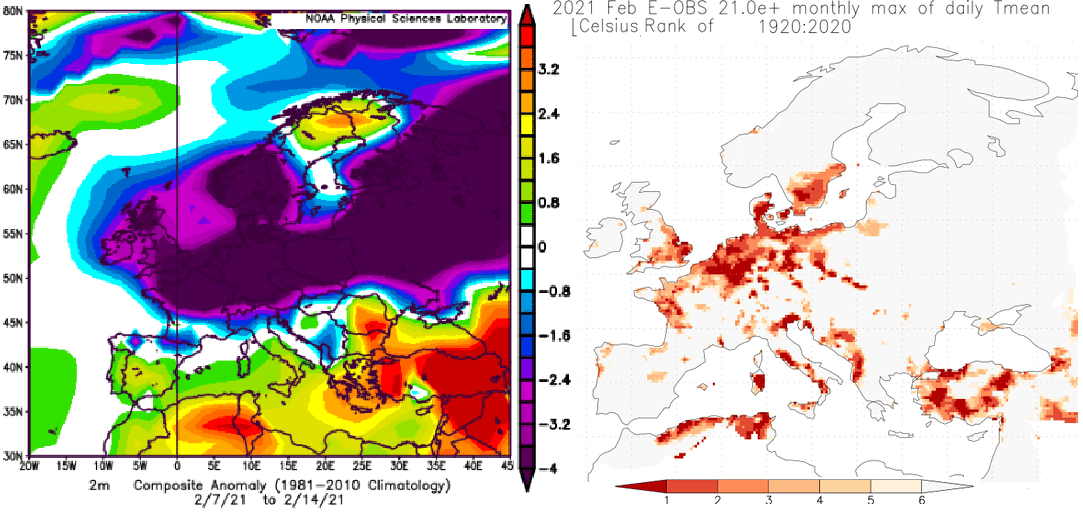 On Twitter we have found interesting plots, summarizing a strenght of Siberian blast between 7.-14. February and regions with possible monthly maximum temperature during the last February week 2021 in Europe.
Comparison of both outputs is little surprising – a region hit the most by Siberian cold blast only week before last extremely warm February week, has significant match with occurrence of extreme winter "heatwave", which was too the strongest in parts of northwestern continental Europe and England.
Its going for area from England to southern foehn Poland and southern Sweden, but significant areas with all-time February records were reported too from many parts of Mediterranean, including Italy, western Balkan, Turkey, Georgia and coasts of Algeria and Tunisia /e.g. https://mkweather.com/winter-heatwave-hit-croatia-264c-slovenia-253c-and-northeastern-italy-252c-2021-hot//.
As we wrote in previous article, a new national February temperature records were reached minimally in 13 European countries /https://mkweather.com/13-european-countries-with-all-time-national-february-temperature-records// and this statistic probably still isn´t full.
It´s 1. March 2021 and over large part of Europe is still persisting Azores high – warm period will be longer than was expected – in Central Europe until Friday, 5. March 2021.
Then, the first spring coldwave is expected between 6.-10. March, but the spring should return in the third March 2021 decade.
While Europe is from the worst Siberian hell out, Russia has reported during last days severe snowstorms and extreme late-winter and early-spring blasts are reported too from Canada.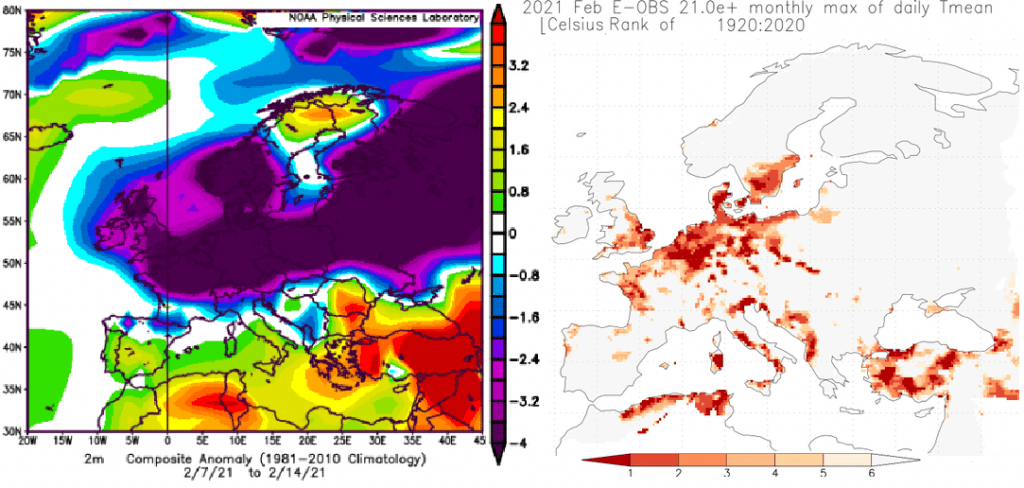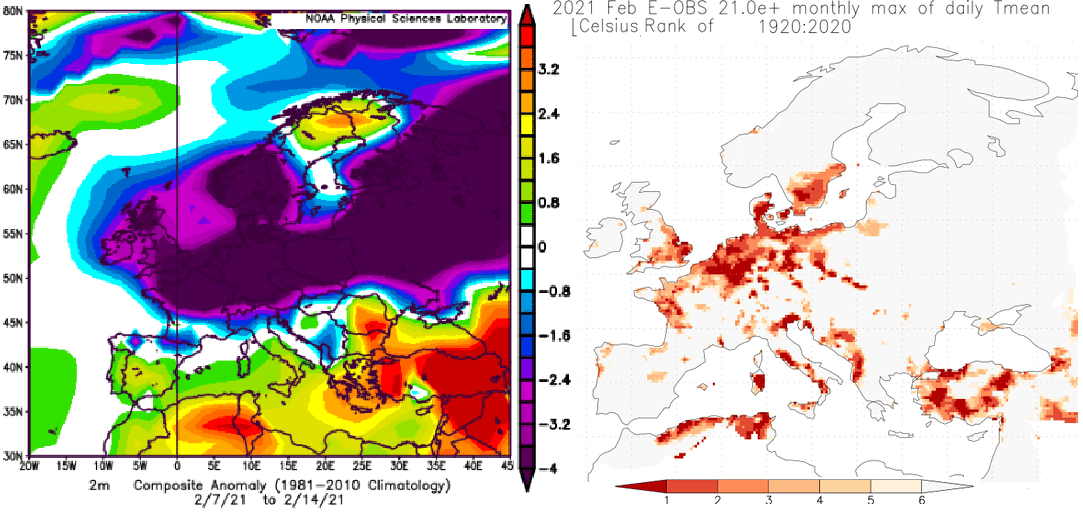 Read more: