Parts of southwestern and southern Asia hit unseasonably cold conditions last 2 weeks, with the first snowing and temperature records in metropolitan areas.
First photos from mountains in Kurdistan, Iraq, under the snow has published Jurnal de Vreme on Facebook.
In Kabul, Afghanistan (1791 MASL) has occur snowfall already twice during last 2 weeks.
About extreme coldwaves in northern India has informed portal electroverst.net /https://electroverse.net/record-low-temperatures-sweep-delhi/; https://electroverse.net/86-km-long-road-closed-in-india-following-heavy-snow/; https://electroverse.net/heavy-snow-and-lowest-maximum-temperature-records-fall-across-india//.
While in Middle East has arrived cold, rainy and windy winter weather, with possible storms, floods and sandstorms /https://mkweather.com/2020/11/23/floods-in-desert-saudi-arabia-cold-and-rainy-forecast-for-middle-east// and very cold weather here is linked mainly with situation in Europe, Afghani and Indian coldwaves are associated with extremely explosive conditions over Indian ocean, with wet MJO and many cyclones at the beginning of Cyclone season 2020/2021 (cyclones pull cold air front the north farther to the southern areas from the continent) /https://mkweather.com/2020/11/26/chennai-india-in-danger-due-to-cyclone-nivar/; https://mkweather.com/2020/11/22/the-first-somalian-hurricane-gati-category-4is-bringing-2-year-rainfall-for-48-hours//.
Accroding to 16- day forecasts, heavy rainfall with possible flash floods is expected until the half of December 2020 in northern parts of Middle East, mainly Iraq and Iran, but too in Afghanistan, northern Pakistan and NW India.
On the other hand, many parts of India, except for southern part, which expect next cyclone next week, report a dry winter monsoon, with cold nights, fogs and smog situation.
First snow in Kurdistan, Iraq /Jurnal de Vreme FB: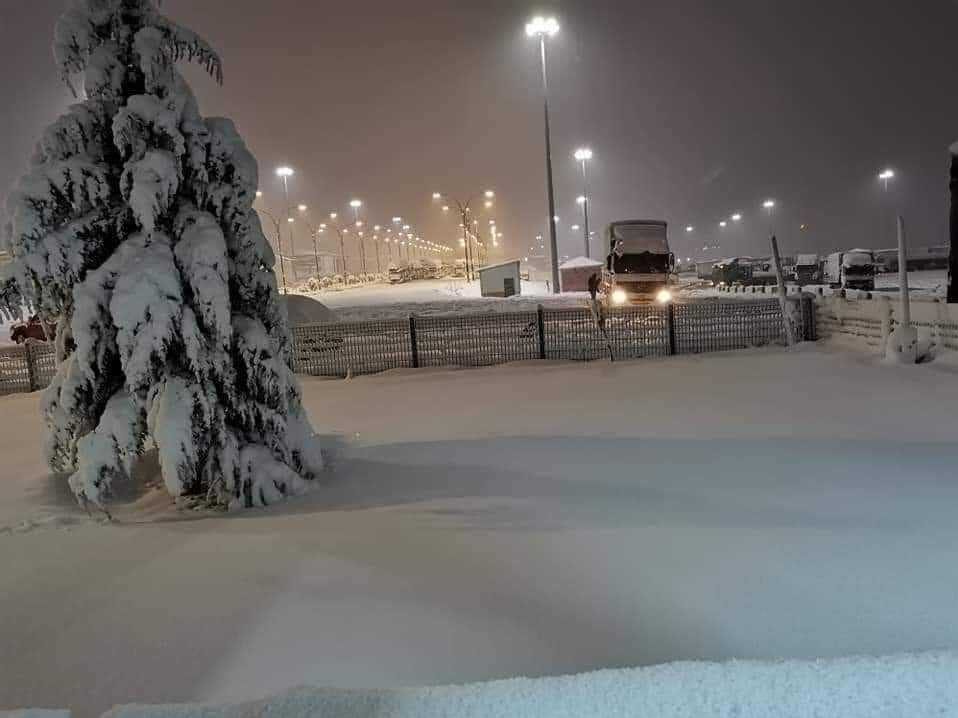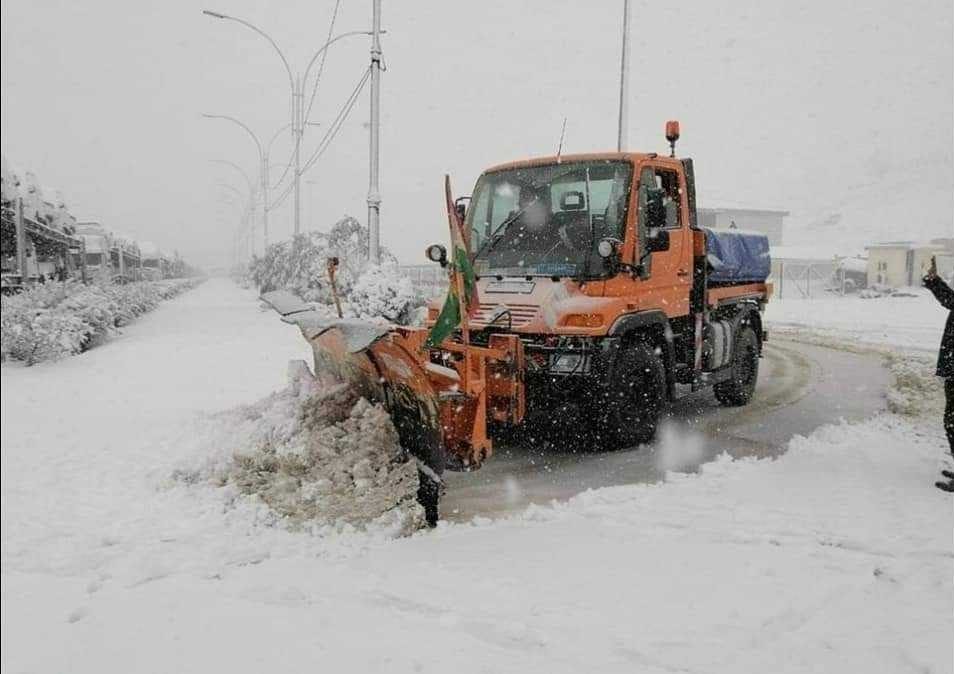 First snow in Kabul, Afghanistan:
Cold temperature records in Delhi India:
Precipitation in region - 16 day forecast /wxcharts.com: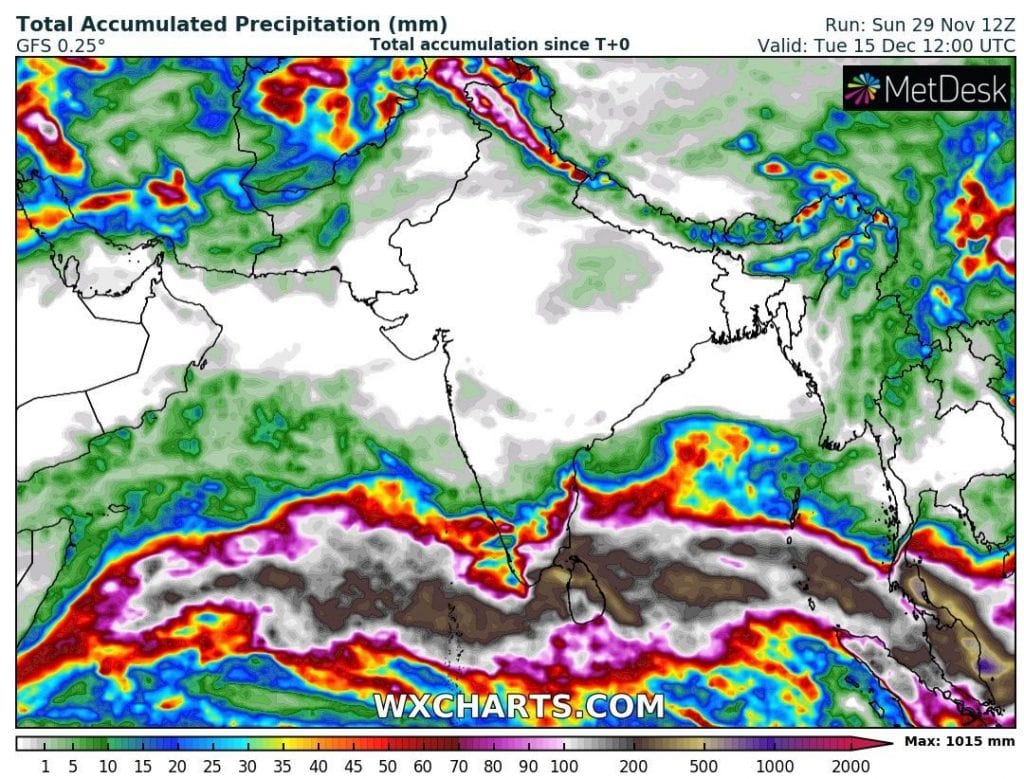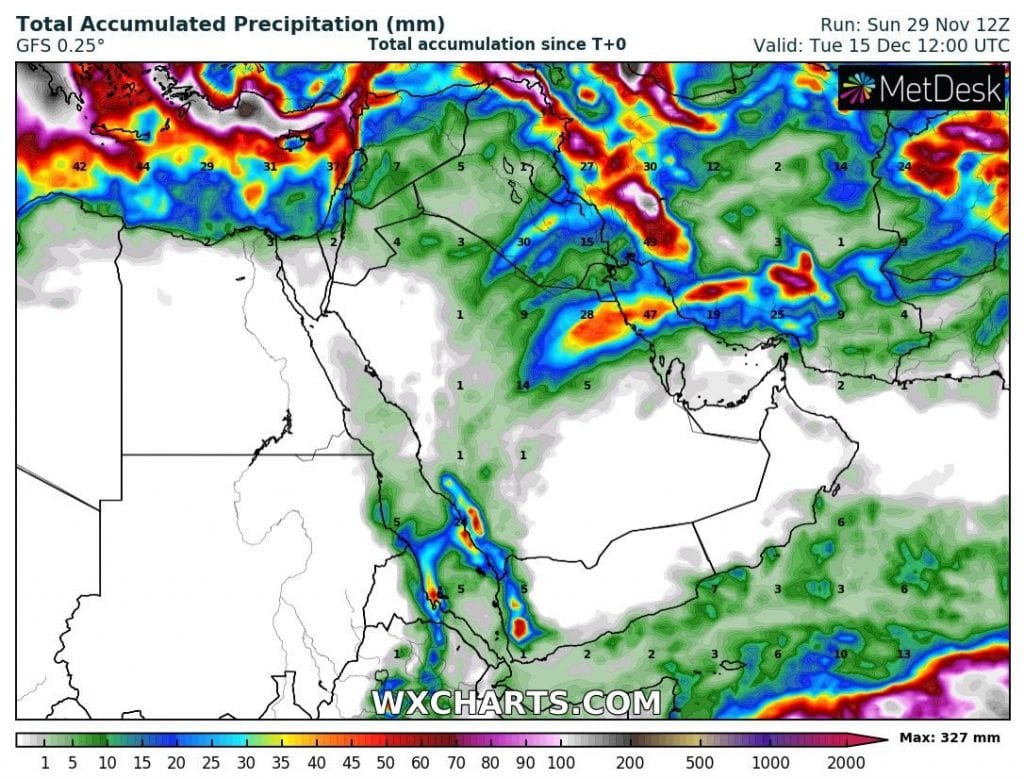 Read more:
(Visited 97 times, 1 visits today)