Germany: after snowstorm with lighting, -25°C possible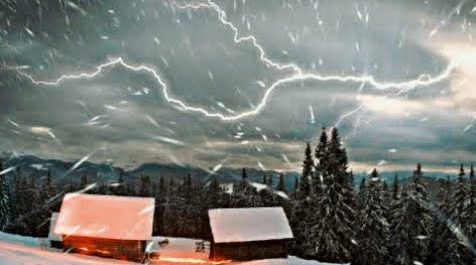 Although Germany hasn´t reported so extremely frosts such some othern parts of Central Europe, yet (-20,8°C in Erzgebirge according to last updates, on 11. January 2021 /Oberstdorf only -19,5°C: https://www.bw24.de/wetter/wetter-deutschland-stuttgart-baden-wuerttemberg-kaelteste-nacht-schnee-temperaturen-januar-vorhersage-90164850.html) and frosts below -25°C are expected only at the weekend and early next week, extreme snowstorm hit country around Tuesday and Wednesday, 12.-13. January 2021, with unseasonably powerful lighting activity and snowfall in the southern regions up to 1 meter (Oberstdorf 75 cm on Friday).
Snowing was a main factor of higher temperatures in the region during a workweek.
The most of snowfall is reported from neighboring parts with Czechia, Austria and Switzerland, 20 – 50 cm, regionally 50 – 100 cm in valleys and basins below 800 MASL, in lowlands in the north, snow is melted already, but some snow precipitation are expected again during next days.
Before next snowfall however, extremely cold morning is on Saturday, 16. January, mainly in southern and southeastern parts of Germany expected, with possibility -25°C frosts in Alpine or Czechian Massif basins and valleys with deep snow cover.
Another extremely cold morning in the Alps should surprise on Monday, with temperatures again up to -20, maybe -25°C.
In Eastern Central Europe however, the frosts will be during the first peak of the Winter 2020/2021 stronger – temperatures should stop around -30°C /https://mkweather.com/2021/01/15/siberian-high-above-central-europe-30degreescelsius-on-monday// and similar conditions are expected in Balkan, Greece or Turkey /https://mkweather.com/2021/01/15/25-degrees-celsius-in-greece-a-big-temperature-shock-already-at-the-weekend-extreme-frosts//.
Snowstorms and severe frosts bother Scandinavia, too /https://mkweather.com/2021/01/14/sweden-with-the-worst-blizzard-for-10-years-scandinavia-again-with-40c-frosts//, in European Russia should be measured bone-chilling -50°C during next 2 weeks /https://mkweather.com/2021/01/08/forecast-for-next-2-weeks-from-ecmwf-50c-for-europe//.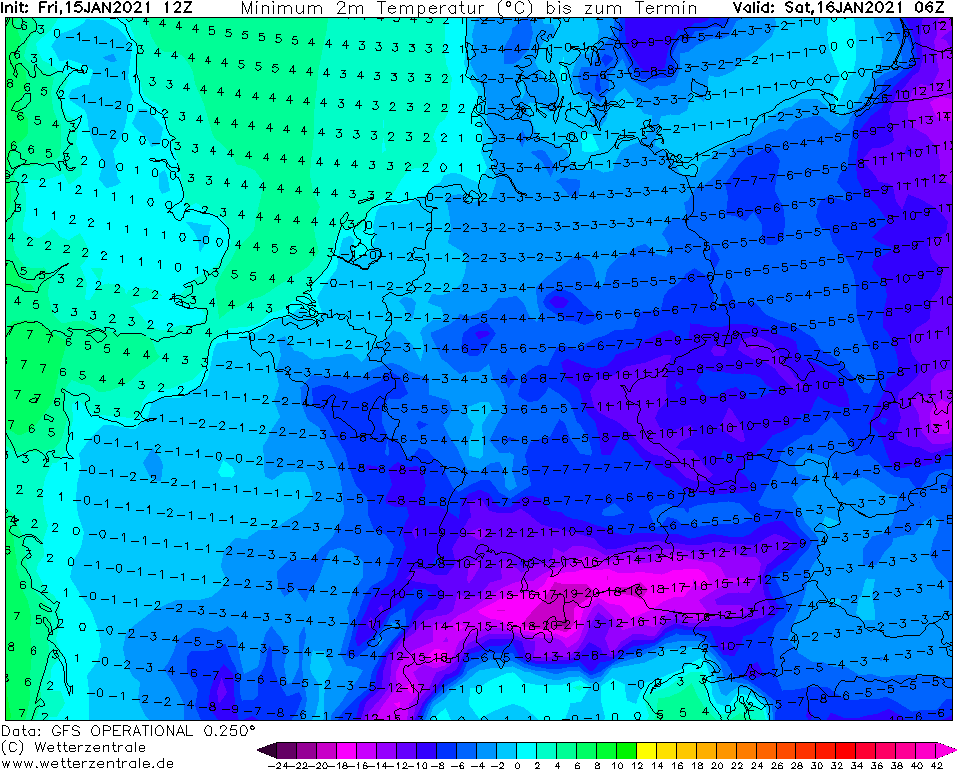 Read more:
(Visited 91 times, 1 visits today)