Horrifying sandstorm in Argentina: Video- and Twitter- galleries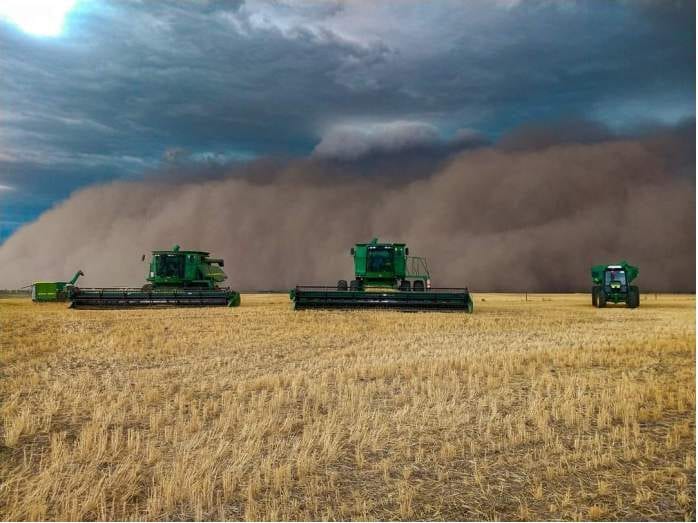 As we informed last week /https://mkweather.com/2020/12/19/severe-storms-hit-argentina-uruguay-and-southern-brazil-santa-katarina-with-21-dead-or-missing//, subtropical and moderate climate zone in South America hit last Friday severe storms – in Santa Katarina, Brazil, deadly, in Argentina including horrifying sandstorms.
The worst situation with sand particles in the air was in La Pampa province, Argentina.
The Pampas (meaning "plain") are fertile South American lowlands that cover more than 1 200 000 km2 (460,000 mi2) and include large parts of northeastern Argentina, Uruguay and southernmost part of Brazil.
During the summer, pampas often suffer by severe drought, with result of loss vegetation. After extreme heatwaves, near transition of powerful storm lines, sandstorms are possible, with significant worsening of air quality and serious health problems for some diagnoses, mainly asthma.
These storms are called haboob in the region and Friday´s, 18. December haboob was very impressive – in Argentina, collecting of harvest is ongoing moreover and therefore, some photos and videos from the region are very impressive.
Near haboob, winds stronger than 100 km/h were observed, with causing damages and carrying roofs.
In January 2021 /https://mkweather.com/2020/12/22/january-2021-forecast-for-the-world-from-ecmwf// next powerful heatwaves with rounds of storms are forecasted for the region – Summer 2020/2021 will be peaking and extreme storms should be really dangerous in most populated regions.
Only in the Spring 2021, La nina will start weakening /https://mkweather.com/2020/12/02/summer-winter-2020-2021-forecast-for-south-and-central-america/; https://mkweather.com/2020/11/14/forecast-for-world-winter-2020-21-and-summer-2021-according-to-enso-predictions-strong-la-nina-winter-neutral-summer//, with returning into normal temperature and precipitation conditions across South America. Late Summer and Autumn 2021 however, should be with El nino phase already, therefore, next types of extremes should occur in comparison with Autumn 2020.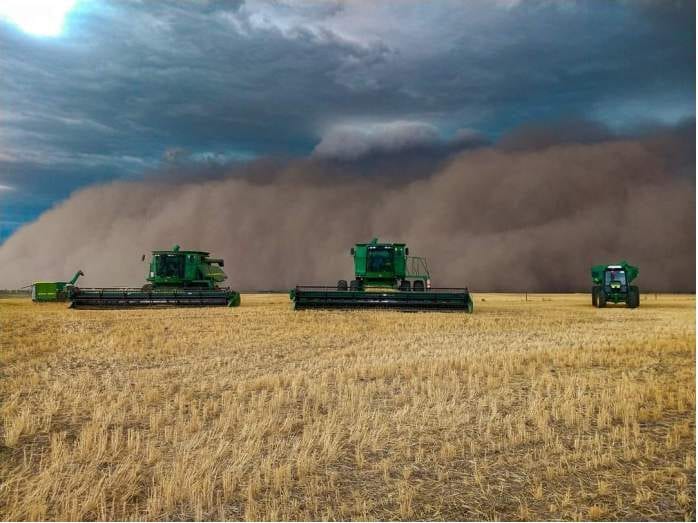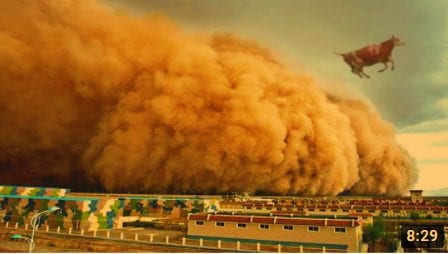 Read more: