How are chances of 99L Invest to become a Tropical storm Kappa? Remnants probably hits Newfoundland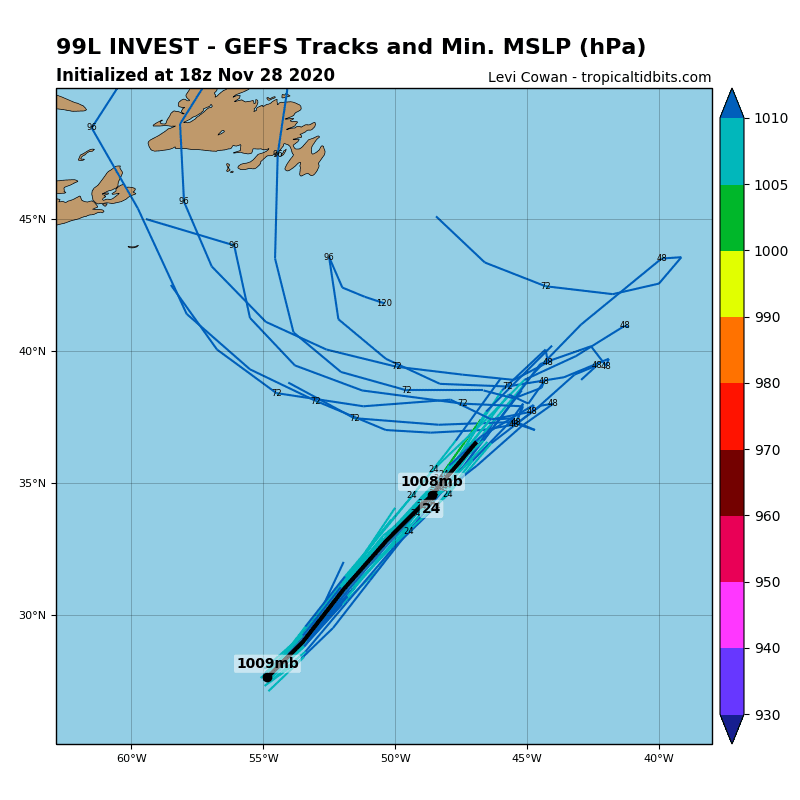 Chances of tropical development of Tropical depression 99L over northwestern Atlantic to Tropical storm Kappa has decreased, but system should surprise during next hours, yet.
It appears, that remnants of the system really should hit Newfoundland, but still isn´t clear, if system will strengthen to a tropical storm or not.
On tropicaltidbits.com forecast tools, 99L Invest has been deleted from a menu and NOAA still didn´t confirm a status of the storm.
System is not interesting by any parameters or region of influence, but for weather forecasters and watchers it should be important thanks to possibility of a status the first Tropical storm Kappa in history.
If Kappa won´t be confirmed, expected Lambda /https://mkweather.com/2020/11/28/hurricane-lambda-hits-africa-the-first-tropical-storm-in-western-sahara//, which hit Canary Islands and western Sahara coast, should therefore have name Kappa instead of Lambda.
Greek alphabet should still be used for tropical storms, which appears above Northern Atlantic until 31. December 2020, with their possible effect in January 2021.
The best MJO conditions above Atlantic for tropical development will be according to current forecast around 2. December and 12. December 2020.
Infographics: tropicaltidbits.com (last forecasts for 99L Invest):