Hurricane Eta, Category 4 (260 km/h winds) destroys Central America, Category 5 is possible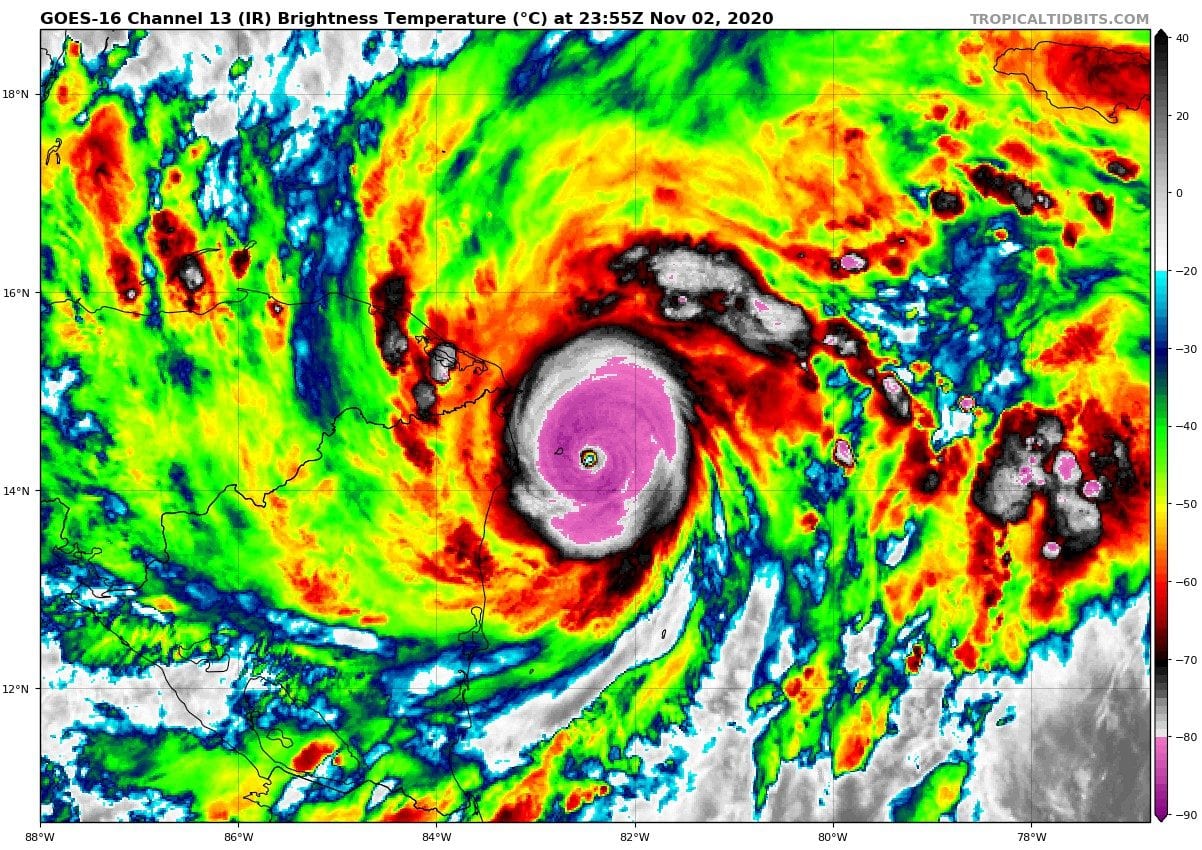 Very unexpected and surprising! That are words which are describing current extreme situation in Caribbean, Central America and Mexico.
Sustained winds in center of hurricane Eta has reached 130 mph / 215 km/h and wind gusts are reaching destroying 160 mph/ 260 km/h!
Eta unexpectedly from Sunday to Monday strengthened to Category 4 and hits Nicaragua and Honduras in full power! Major hurricane warnings are valid for Central American countries, which expects severe floods, landslides and devasting winds.
After contact of hurricane with Central American mountains, system will change a direction to north – northeastward and hits Yucatán and then Cuba and possibly Florida, too.
According to weather tools and few models, Category 5 is before reaching a land still possible during next hours, therefore, Eta should be surprisingly the strongest hurricane of Atlantic hurricane season 2020 and already now it is one from 4 strongest storms of the year 2020 (Laura, Teddy and Delta reached a status of Category 4 storm).
According wxcharts.com tools, 20-30 inches (500 – 750 mm) of rain should fall in some regions of Central America, not only in Honduras and Nicaragua, but too in neighboring Belize and Guatemala. Heavy rain will be causing problems in Yucatan, Mexico, too.
On Youtube are available first videos from catastrophic storm, but the worst only will come, yet. Mk weather will update videos from this severe event very soon.
Infographics: tropicaltidbits.com, wxcharts.com: