Hurricane Marie (Cat 4) far away from the continent, but next tropical storm westward from coast of Mexico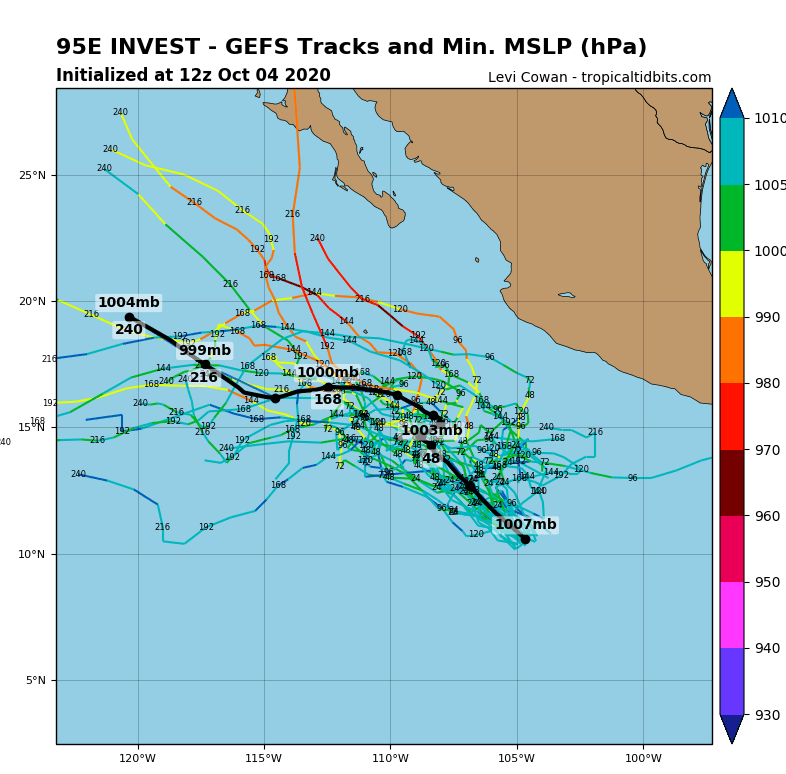 Last days it has appeared, that powerful hurricane Marie (Category 4) over Eastern Pacific will change direction towards northern California and Oregon and it remnants bring coldwave and rain on the West.
Coldwave and precipitation really arrive, but only with little help of hurricane Marie and with bigger impact of ex-typhoon Kujira, which was shifting over northern Pacific to Alaskan and British Columbian coasts.
Hurricane Marie is now strongly degrading hurricane and it hasn´t hit Mexico, Hawaii and West coast, neither.
However, next interesting tropical cyclone will be shifting relative closely near eastern coast of Mexico (from depression 95E Invest), with little impacts to the coastal areas.
More dangerous for Mexico is now tropical storm Gamma, which is bringing severe rains, at the weekend up to 151 mm in Yucatan, with floods and possible landslides /https://mkweather.com/2020/10/04/next-major-hurricane-soon-possible-in-southern-us-tropical-storm-gamma-bothers-mexico//. Possible major hurricane Delta, then, could hit southern USA already on Friday, 9. October 2020.
Infographics: tropicaltidbits.com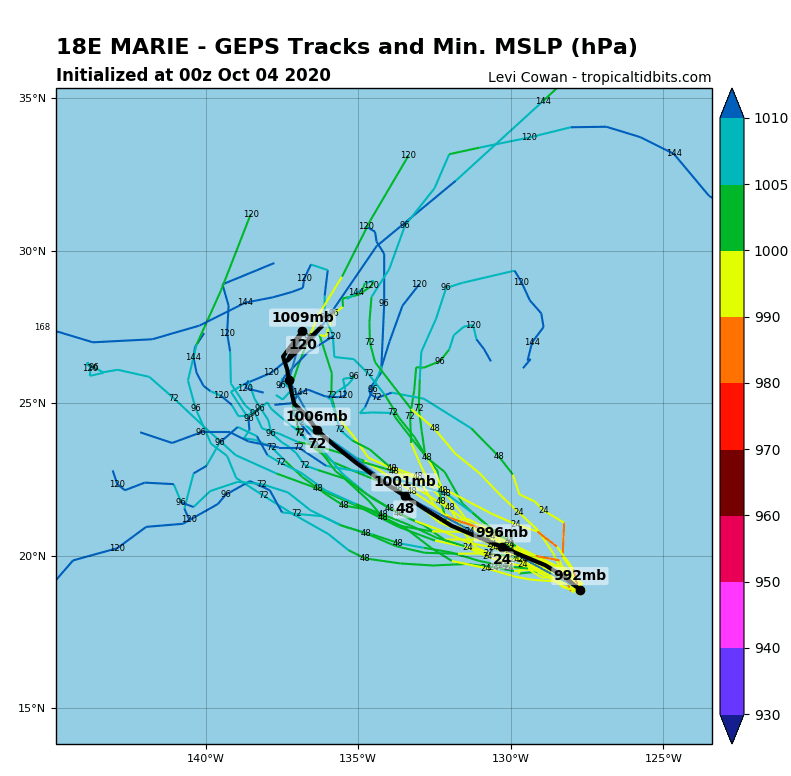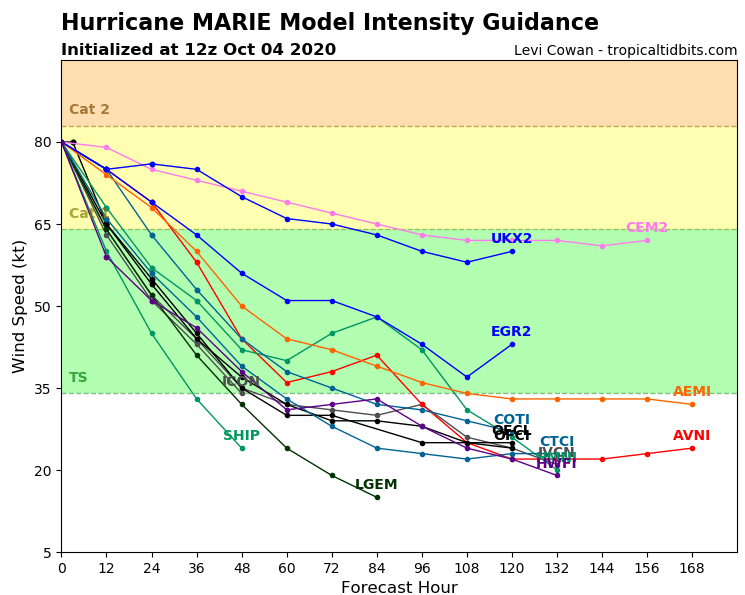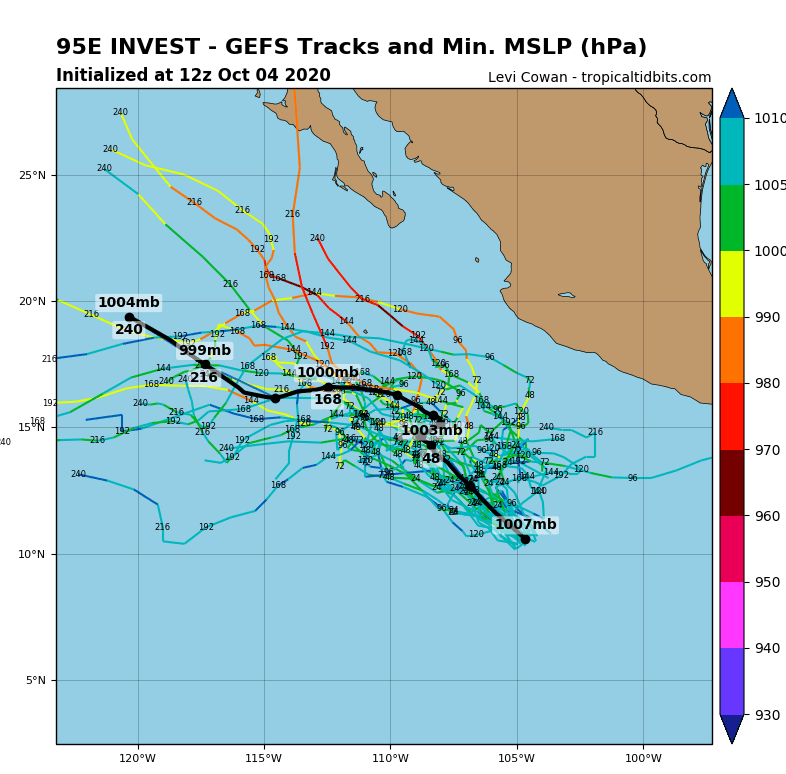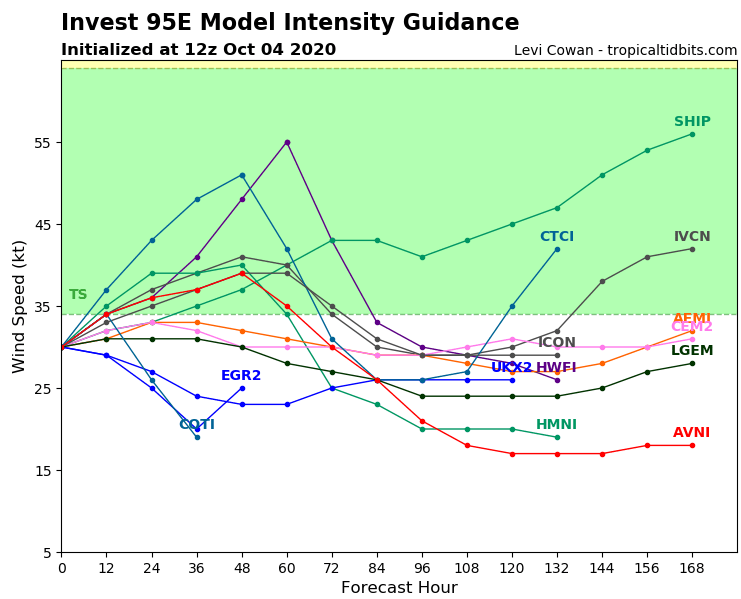 Read more: