Iwamizawa, Japan (52 MASL): 205 cm of snow!
The highest snowfall in history is reported from parts of Hokkaido, Japan, only in very low elevated regions.
Iwamizawa thanks to sea effect snowfall event, on 23. February 2021 reported record 205 cm of snow!
Snow calamity hit many parts in northern and western Japan only a few days before the end of winter.
On highways, blizzard again left many cars in snowdrifts and in cities, people have big problems with snow shoveling.
Many households stayed without water or energy supplies.
Snow cover was in Iwamizawa region higher than people.
The city has the highest monthly precipitation amounts usually in August and the second peak in December, the spring months are the driest.
Last week, a belt of extremely cold weather was still persisting from Russia to Canada, although, in southern Japan, record high temperatures were temporarily reported /https://mkweather.com/iraq-340c-uzbekistan-320c-turkmenistan-318c-beijing-258c-japan-240c-south-korea-249c-north-korea-173c-mongolia-158c-feburary-heatwave//.
It´s possible, that winter in northern Japan is still not at the end and coldwaves from Russia hit region in March 2021, yet – a big coldwave is in Hokkaido expected mainly around 5.-6. March 2021, but before a coldwave, very warm, spring weather is expected, with strong melting of snow and possible ice-floods.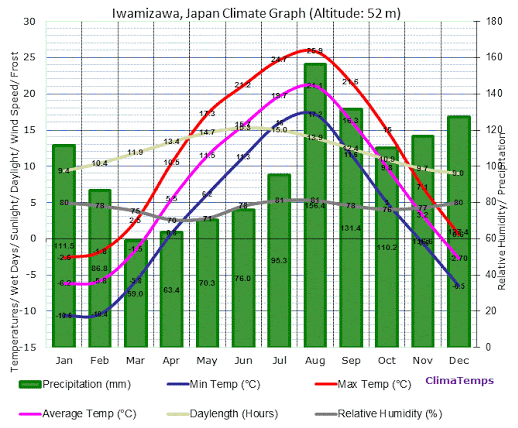 Read more: