Serious floods have occurred in Kuwait around 29. November 2020. In Al Sabriya, northern Kuwait has dropped 134 mm of rain and floodwater in some places was more than 1 meter deep. After storms has cooled down from +30°C to +20°C (maximum temperature).
Floods in Kuwait, but too Iraq, Iran and Saudi Arabia are arriving after significant decrease of NAO index and shift Icelandic cyclones to anomalously southern regions – mainly Mediterranean and Middle East.
With NAO- are very often linked winter conditions in Middle East, with heavy rains, floods, winds, sandstorms and during the peak of winter, occasionally ground frosts, frosts, rare snowing or snowing in the mountains.
After severe floods in Kuwait, next floods are possible during next period, with rainfall totals 50 – 100 mm.
Floods will threat southern and eastern Iraq too, but the worst will be situation in Iran, mainly western parts, where should fall regionally 100 – 200, rarely around 300 mm of rain.
In many parts of Middle East, mainly in Persian Gulf Coast hasn´t rain more than half year before current flooding situation.
After December with negative NAO phase should arrive positive NAO January and February 2021, with sunny, hot and dry conditions in the region according to latest seasonal forecasts of ECMWF.
However, in February 2021 is possible in borders of Europe and Asia blocking circulation, with some next cold blasts in Middle East. In the second half of Winter 2020/2021 is possible SSW (Sudden Stratospherical Warming), too.
Yemen and Oman, on the other hand, mainly in their coastal regions, should be hit by threats of cyclones from Indian Ocean during next months.
Topic of the next Mkweather article will be widespread floods in Iran at the end of November and the beginning of December 2020.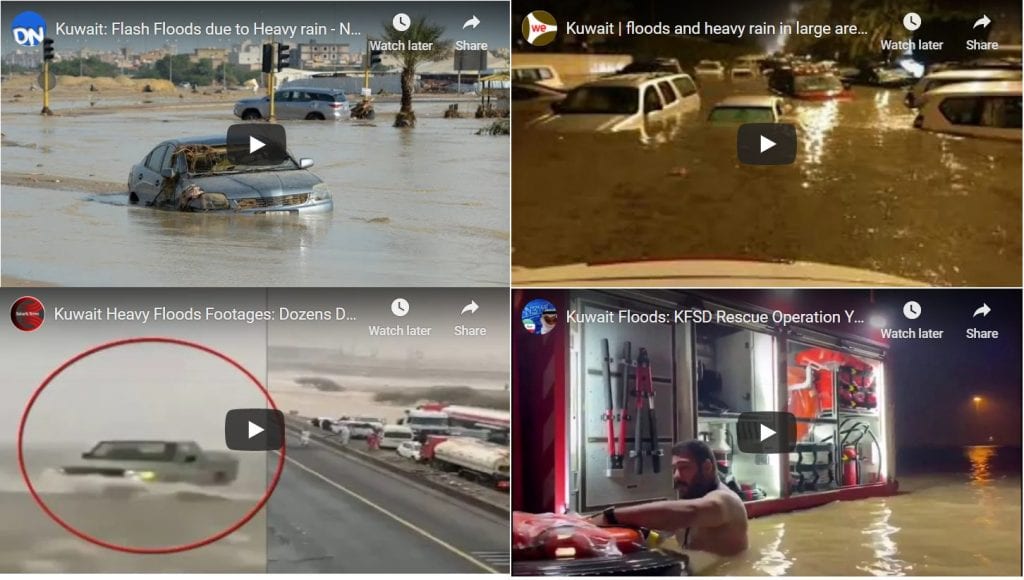 16-day precipitation outlook for Middle East /wxcharts.com: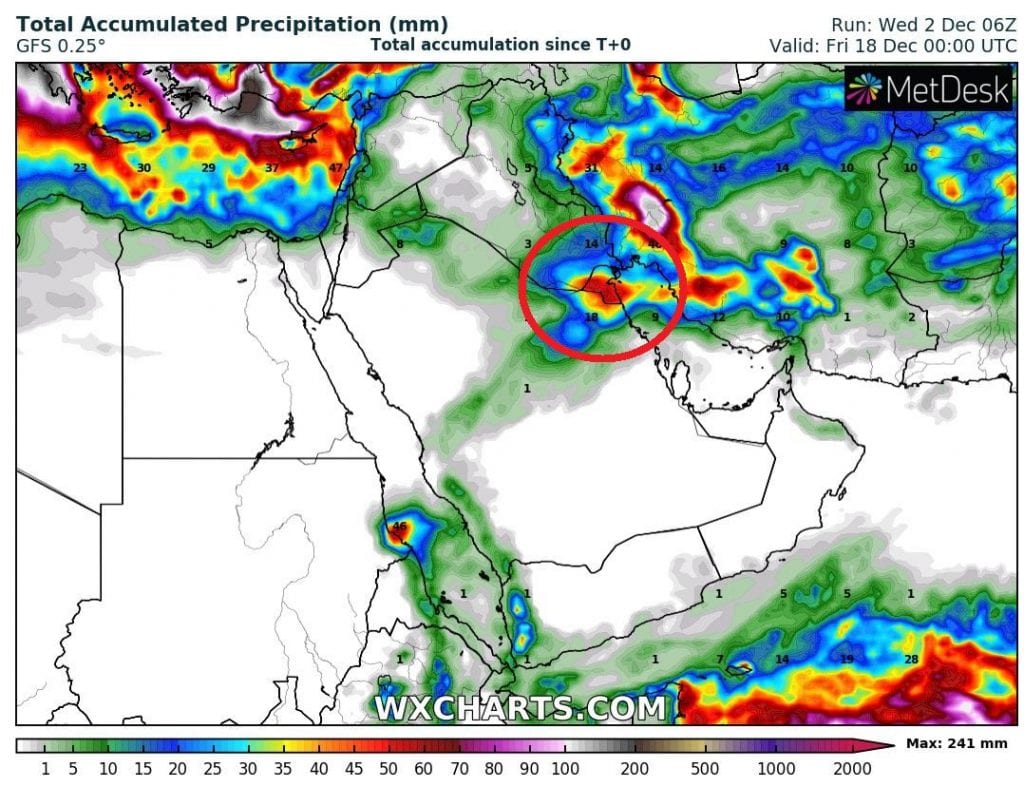 Floods in Kuwait – videos:
Read more:
(Visited 66 times, 1 visits today)