Medicane Lanos with strength of Cat 1 hurricane hit Greece, 500 mm rain (20 inches), 326 km/h estimated winds, 2 dead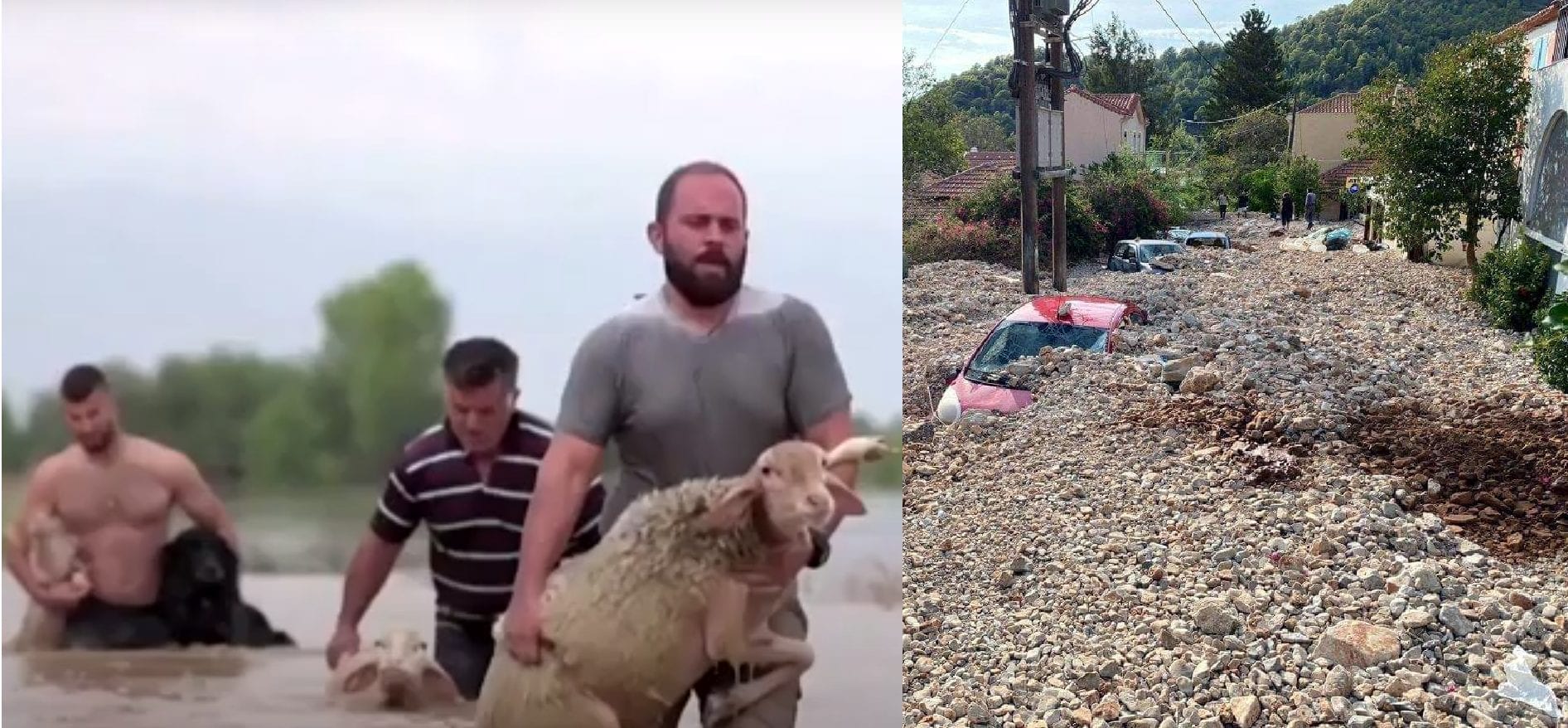 Greece has experienced very difficult times on Friday and Saturday. Much of the territory was hit by an extremely strong medicane Lanos, which reached the strength of a hurricane Category 1.
Only 13 Mediterranean storms since 1948 has reached strength of hurricane and Lanos was one of them.
Sustained winds in the centre of subtropical system exceeded 200 km/h and estimated wind gusts according to forecast models reached 326 km/h.
In some parts of Greece, medicane has brought rainfall of up to 500 mm with devastating floods, which took everything that stood in its way.
The worst situation was reported from Zakyntos and Kefalonia, Peloponnese and mountains northerly from Peloponesse.
In some regions, wild water took cars and buried them under rocks and mud. In other regions, people had to save livestocks and in many regions their own lives. 2 people died.
Before a storm was valid 3rd level warnings above parts of Greece and some warnings in Italy and southern Balkan countries, too.
Lanos in the first stage as a Mediterranean storm has brought floods in Mallorca, Sardegna, Sicily, Algeria and Tunisia last 7 days.
Remnants of humidity and storms has shifted over Turkey and Libyan coast where in colision with dry and hot air will expire soon. In western Turkey, heavy storms could appear on Monday, yet.
Medicane Lanos – Infographics: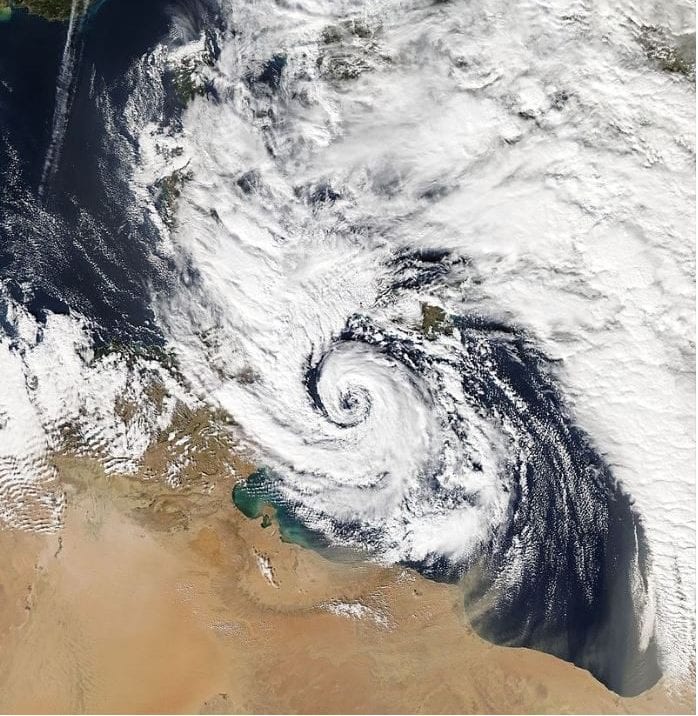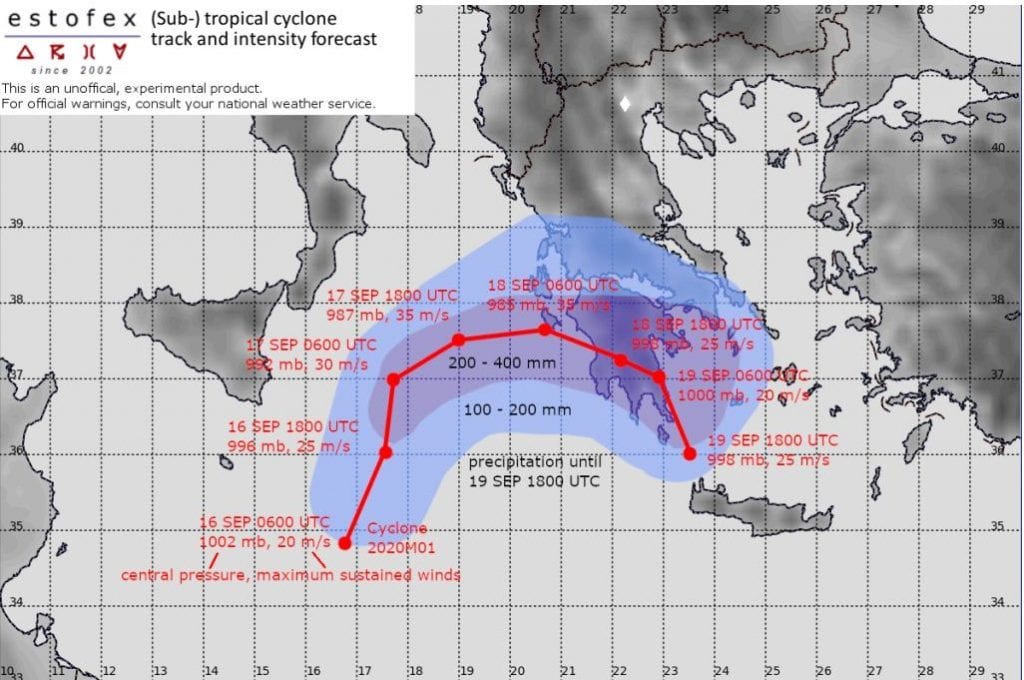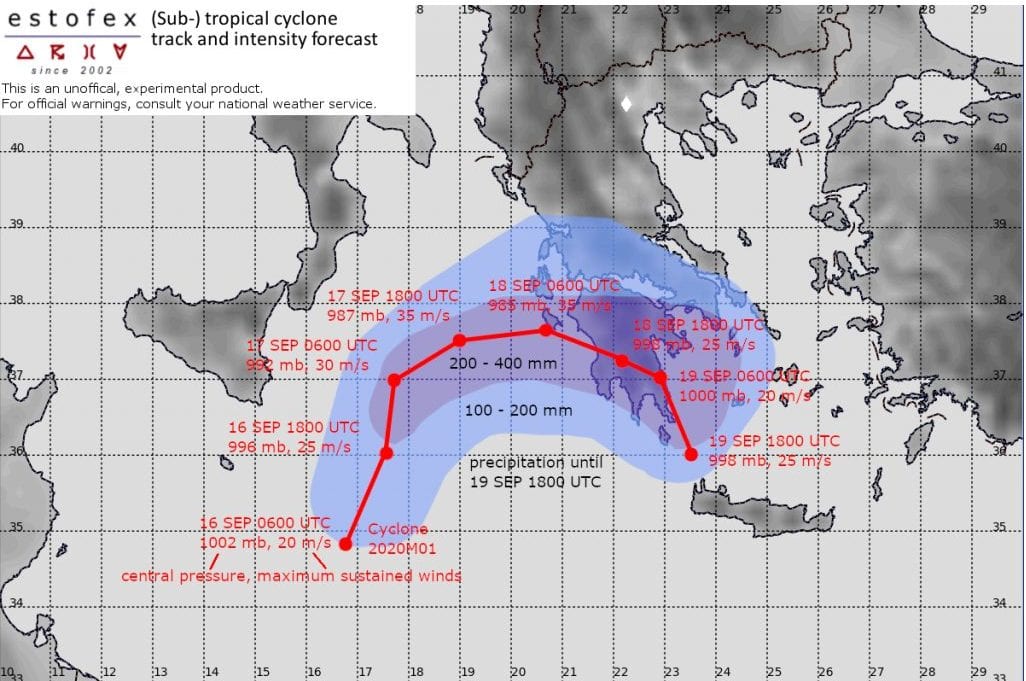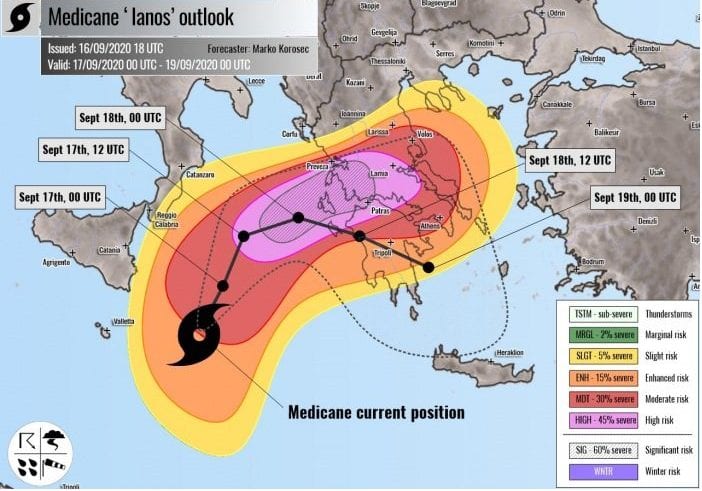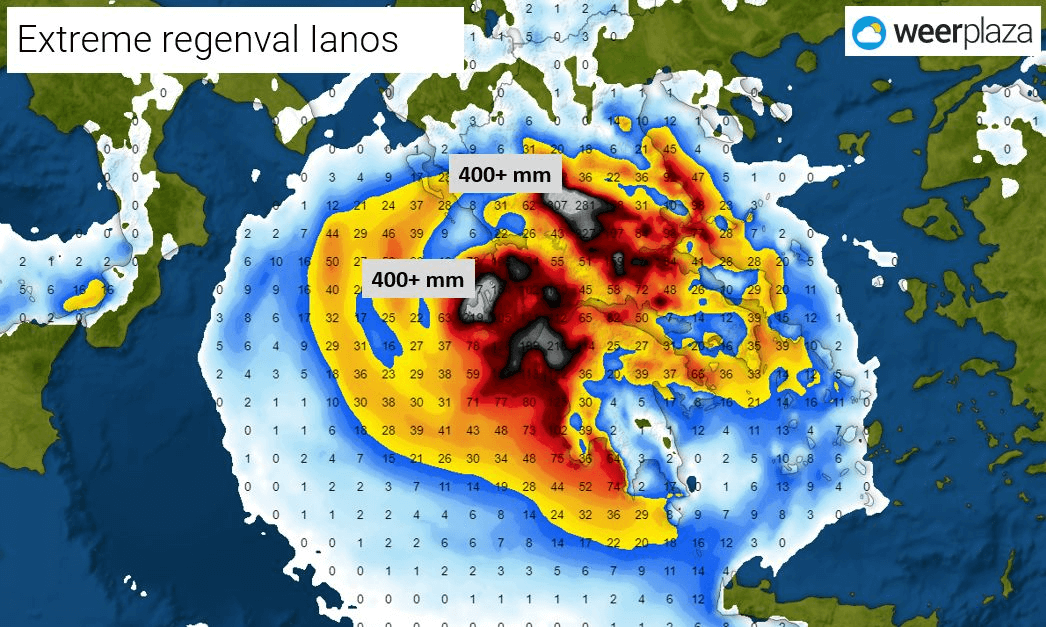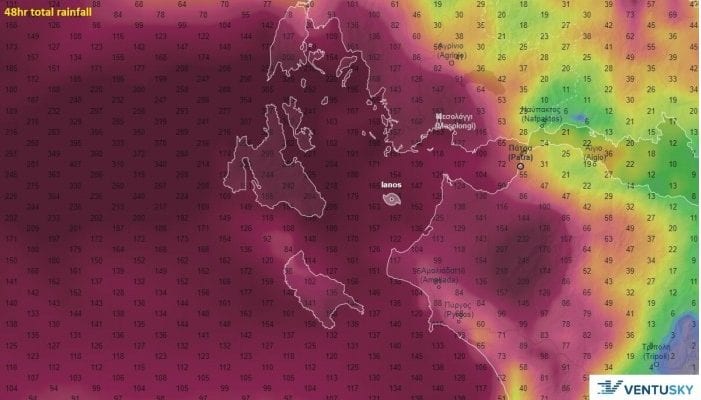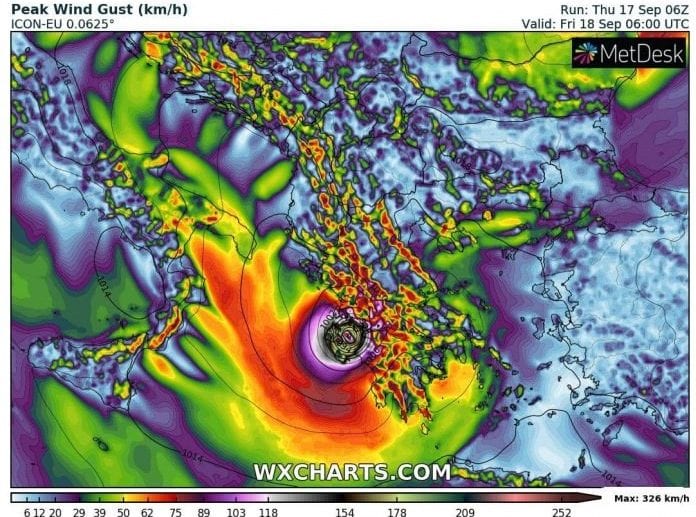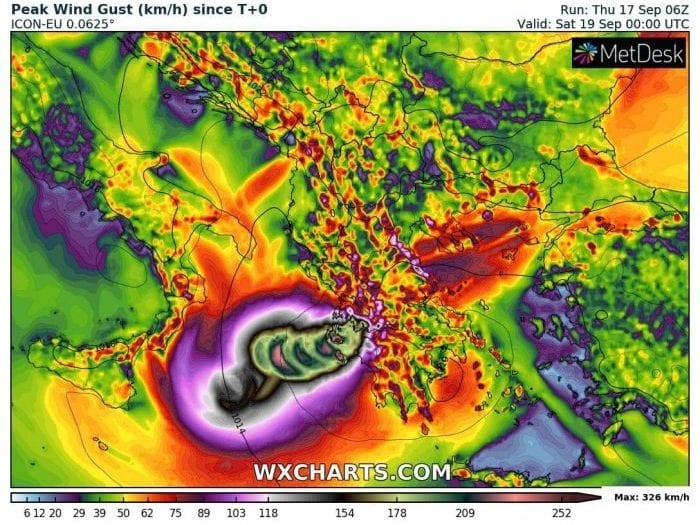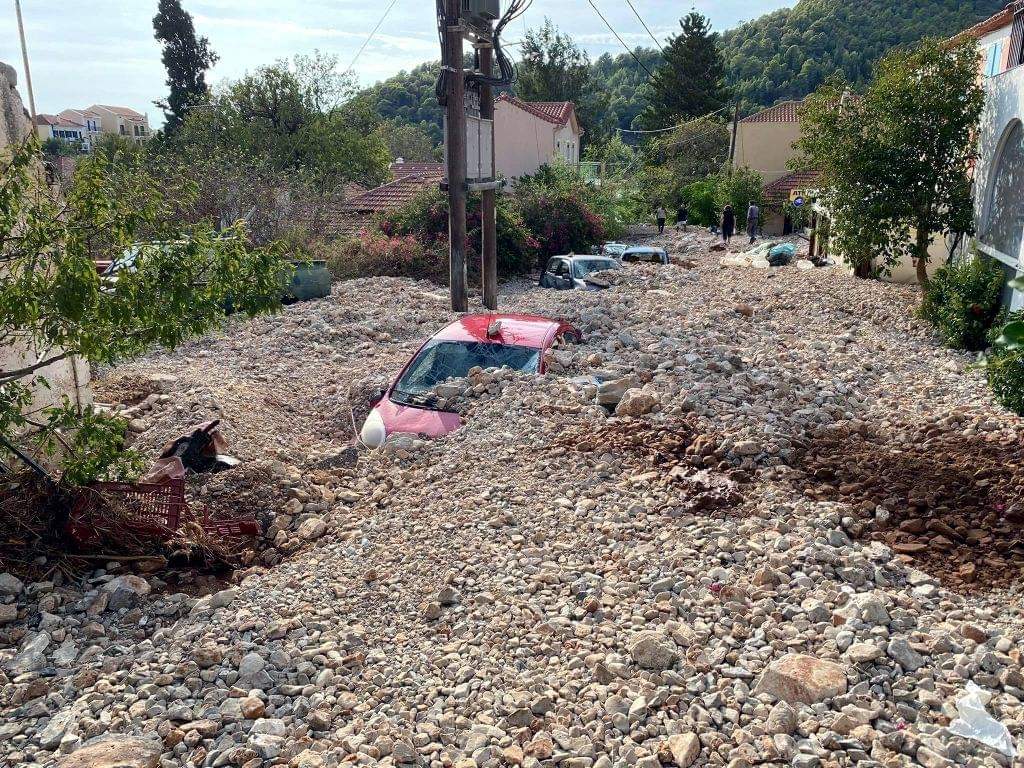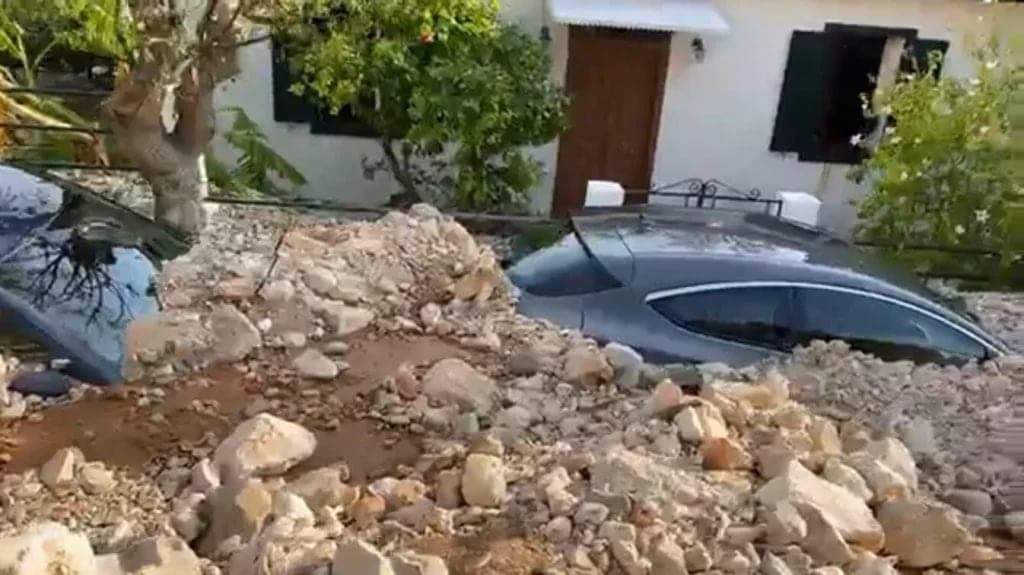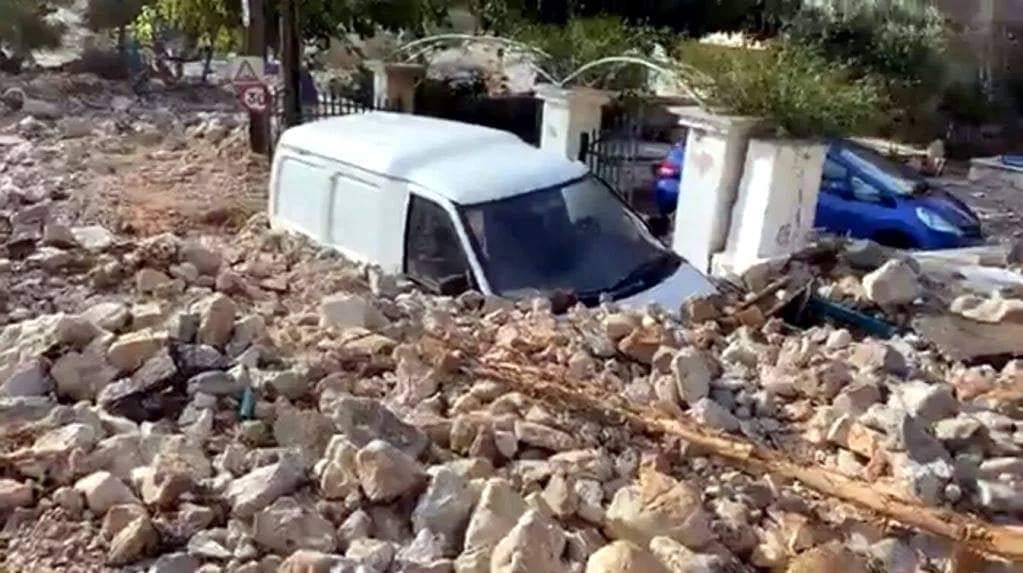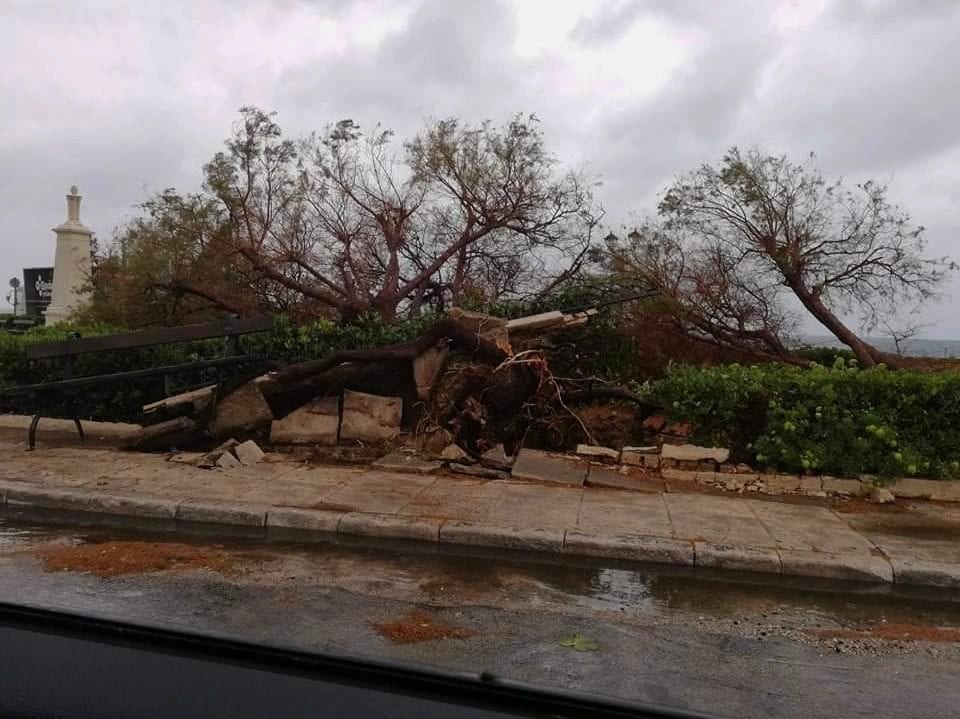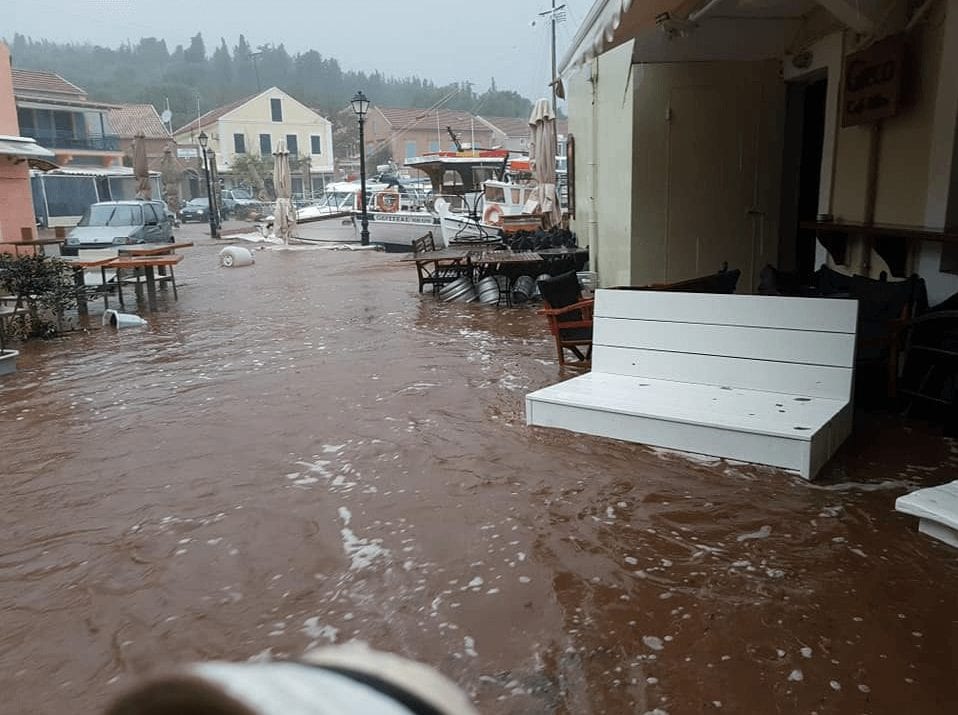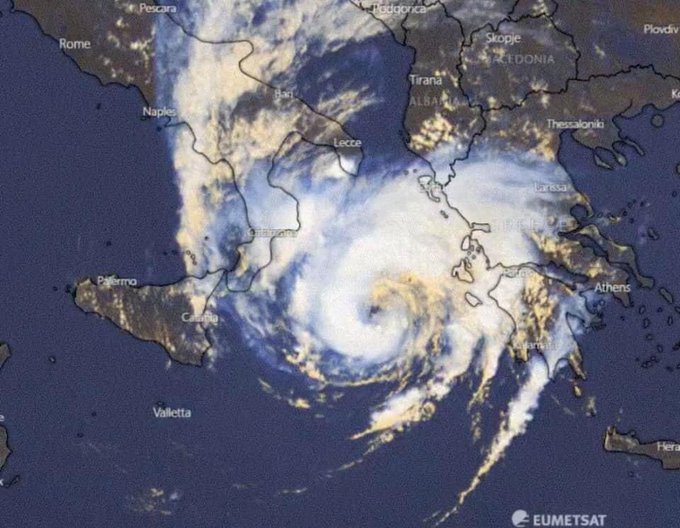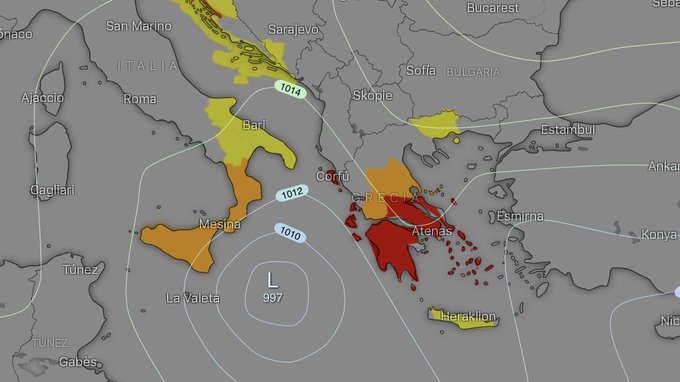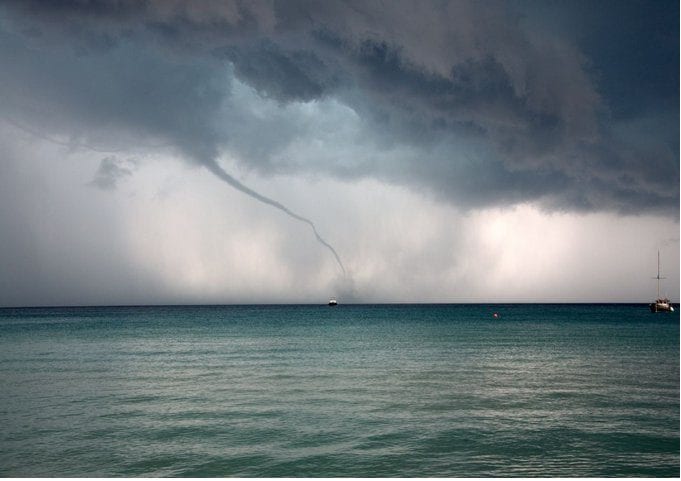 Read more: