Never ending wildfires in the West of the USA: more than 6 millions acres already, San Francisco almost 100°F on Monday, Creek Fire the largest single fire in history and severe winds in northern California, 5 of the 6 the largest Californian fires in 2020
Extreme wildfire season 2020 is furthermore destroying West of USA, with more than 6 million acres burned area (4,7 million in California and over 1 million in Oregon).
A Creek Fire, with 302 000 acres and 39% containment has become the largest singe fire event in history during last days.
5 of the 6 largest Californian wildfires has occurred in 2020 and a state is facing the next excessive heatwave – San Francisco on Monday, 28. September hit maximum temperatures almost 100°F (99°F / 37°C), in Phoenix, Arizina are temperatures still reaching 106°F / 41°C and at the night temperatures hasn´t dropped below 77°F / 25°C few last nights, what is in Europe classified as a supertropical nights.
Moreover, AccuWeather has warned before strong winds in Northern California, which should worsening the situation at the end of September 2020.
Overall, wildifres has caused already 26 deaths, 15 in North Complex Fire, California.
The National Interagency Fire Center's (NIFC) National Interagency Coordination Center (NICC) in their last monthly outlook for the USA on 1 September 2020 predicted: "Following a brief pause in activity in California and a cessation of seasonal activity elsewhere across the West, large fire potential is expected to increase in October and November in wind prone areas across the state. The expectation of drier than average conditions and a higher probability of more frequent Foehn Wind events suggests that significant large fire potential will be elevated until winter sets in during December."
Later, NOAA noticed, that strong La-niňa with hot and dry conditions with severe fire risk in Southwest of the USA is expected during the rest of the year 2020.
Problems with wildfires are reported from Colorado, Idaho, Washington or Utah during the September 2020. Isolated wildfires are burning in Montana, Wyoming, too.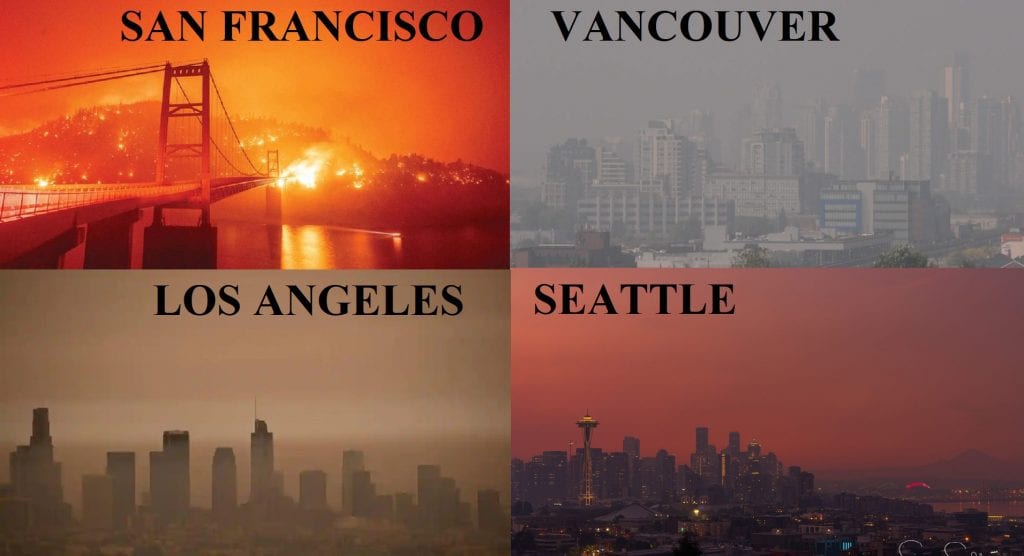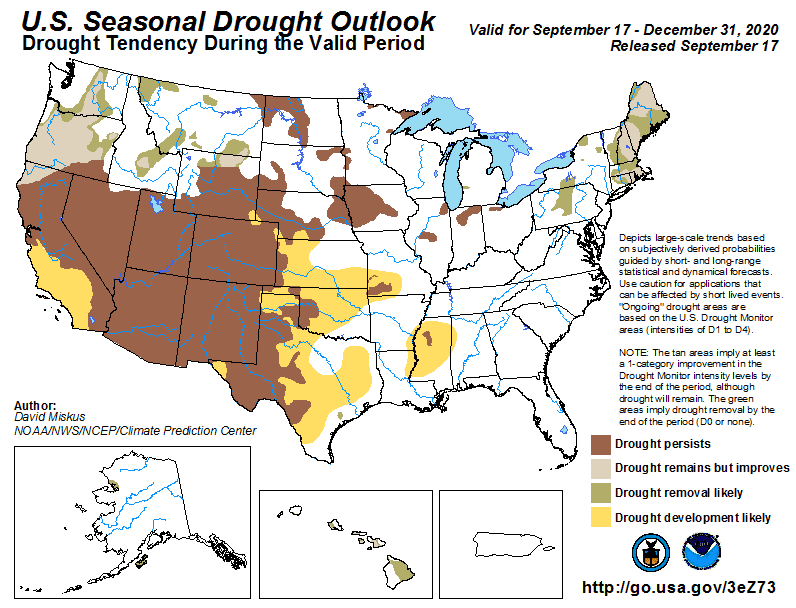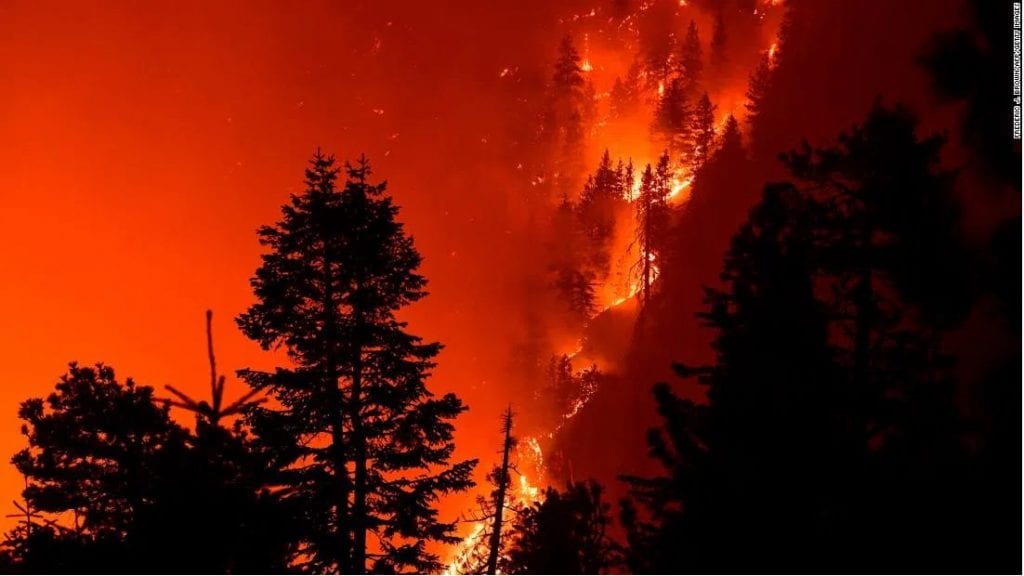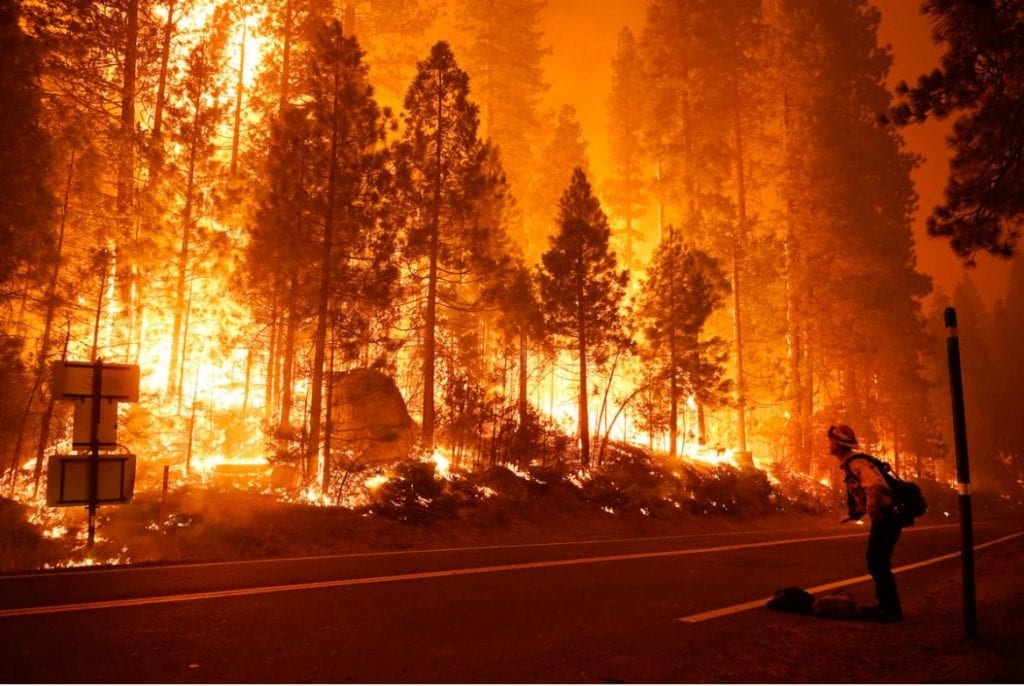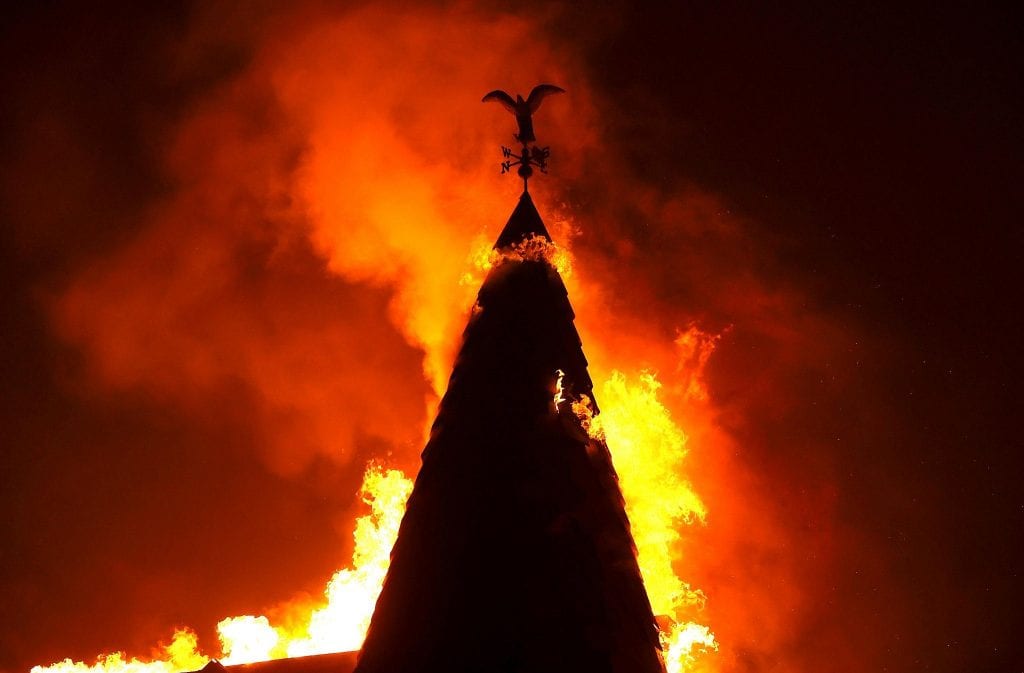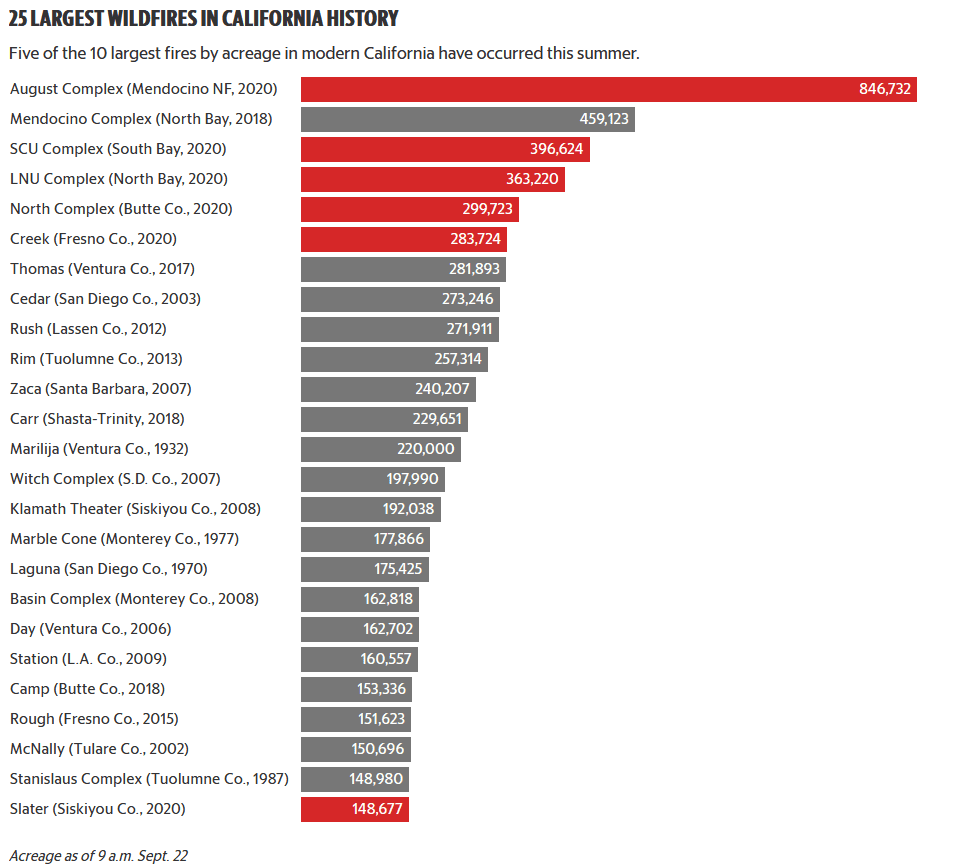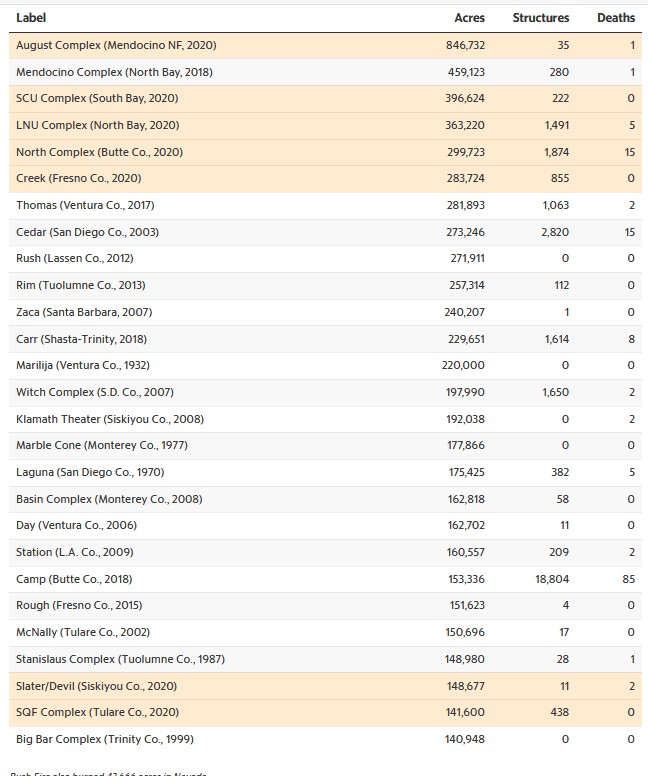 Read more: