Northern USA with December Indian summer too, next week +20°C / 68°F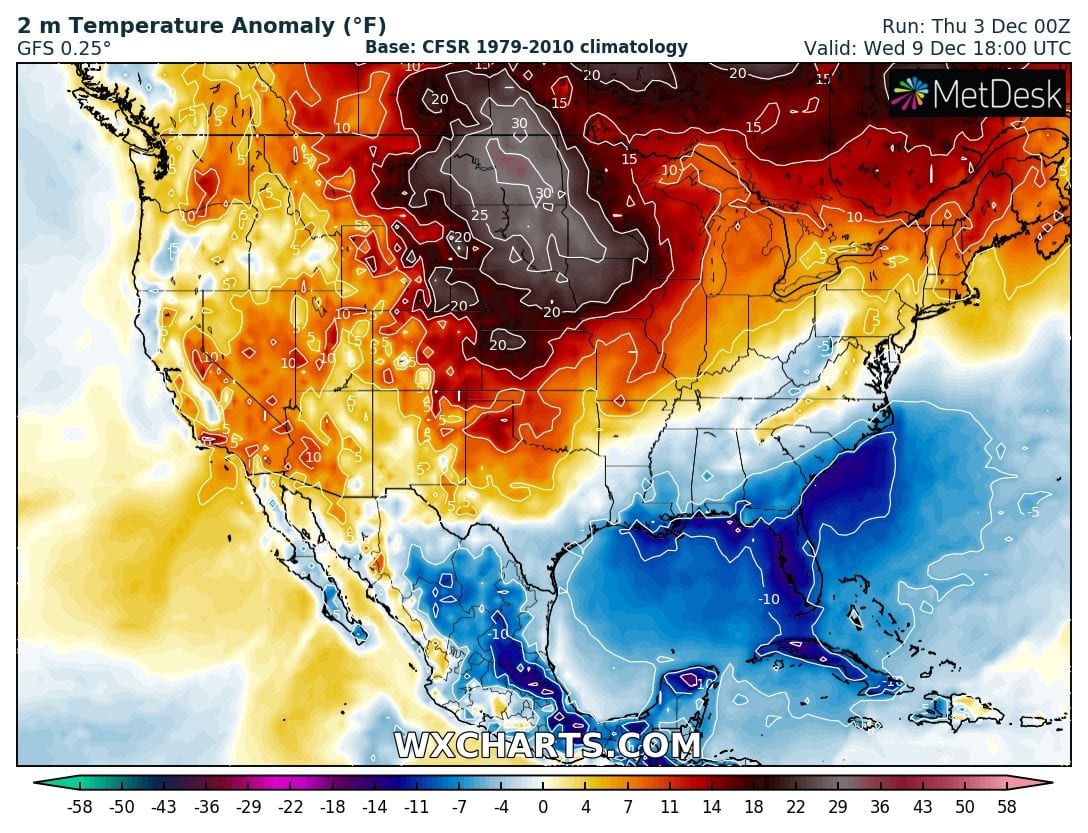 Already on Tuesday, 1. December we wrote about expected anomalously warm conditions in Canada during early Winter 2020/2021 /https://mkweather.com/2020/12/01/mini-indian-summer-in-canada-in-december-20c-68f//, linked with combination of circulation patterns La nina, AO-, NAO- and PNA+ /https://mkweather.com/2020/11/27/ao-pattern-in-outlook-southern-usa-with-winter-canada-mini-indian-summer//, which cause colder conditions across the USA during these days and extremely warm weather in Canada.
Although in Canada on Wednesday, 2. December, maximum temperatures have reached "only" +18,1°C in Quebec and on Thursday "only" +18,5°C in Alberta, next days are still open to reach magical +20°C / 68°F.
Extremely warm air from Canada should shift over northern parts of the USA already in the middle of next week, around Wednesday and Thursday, 9.-10. December, with possible temperatures up to +20°C / 68°F in South Dakota and Nebraska and temperature anomalies above +30°C / 54°F from long term average above North Dakota, what will remain weather typical for Indian summer, however – in December!
Only few days ago, North Platte in Nebraska (854 MASL) reported -16,7°C / 1.9°F, therefore it should be little temperature shock for inhabitants of Northern Plains.
While northern USA will enjoy unseasonably warm weather, in Southeast will be very cold, 10°C / 18°F below temperature average during these days.
It should happen, that south will be colder than north for a time, therefore in both cases, not underrate late Sun and southern latitude, neither.
Infographics: wxcharts.com: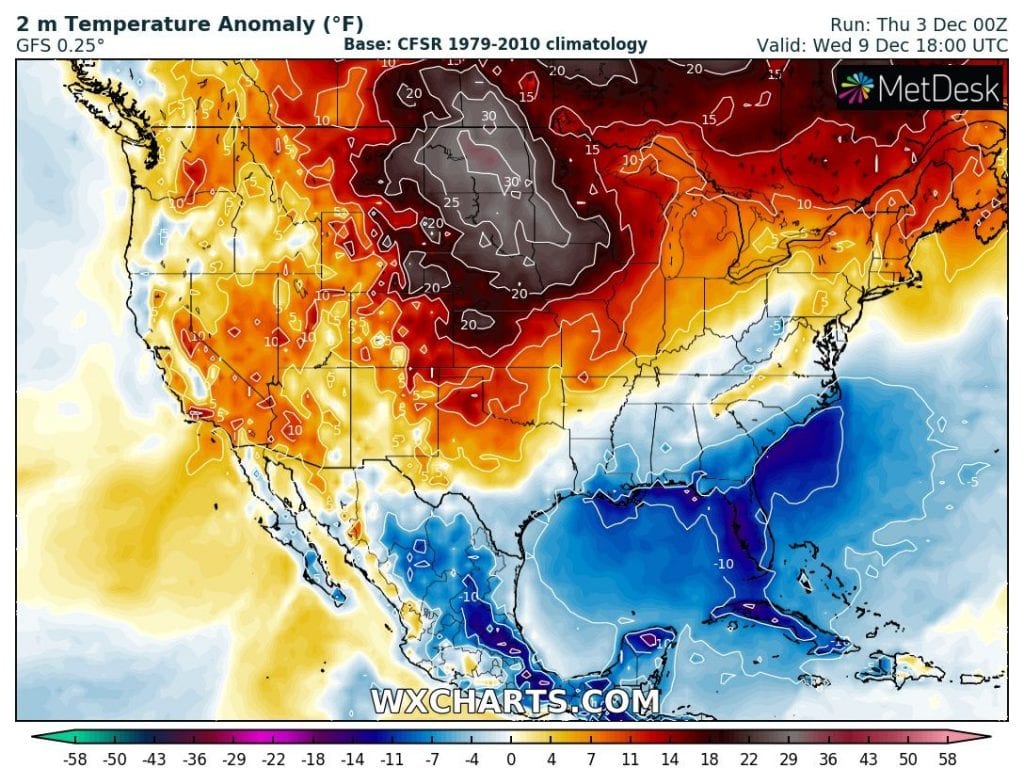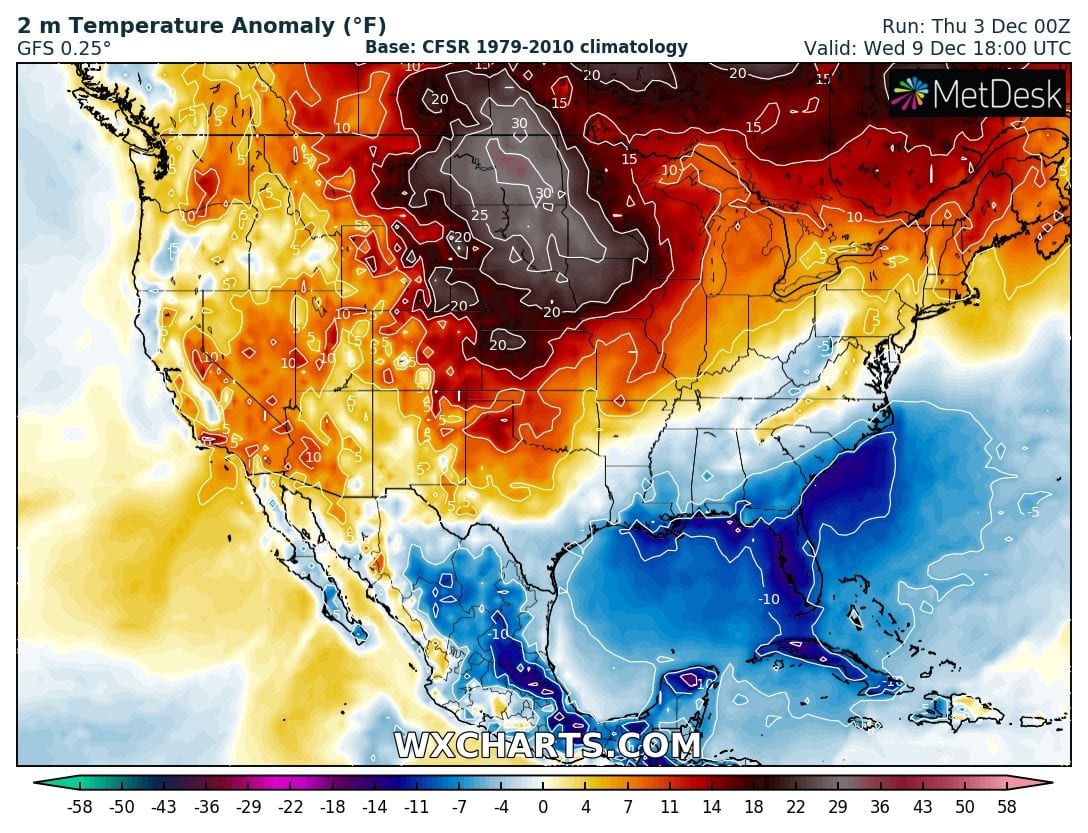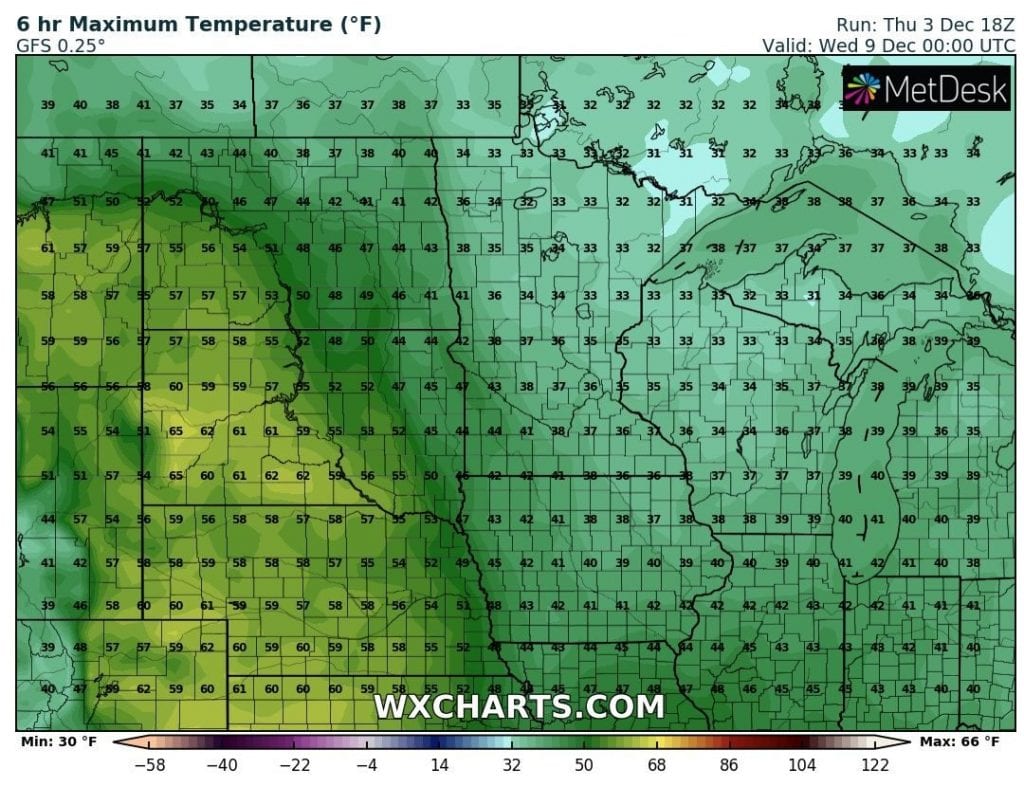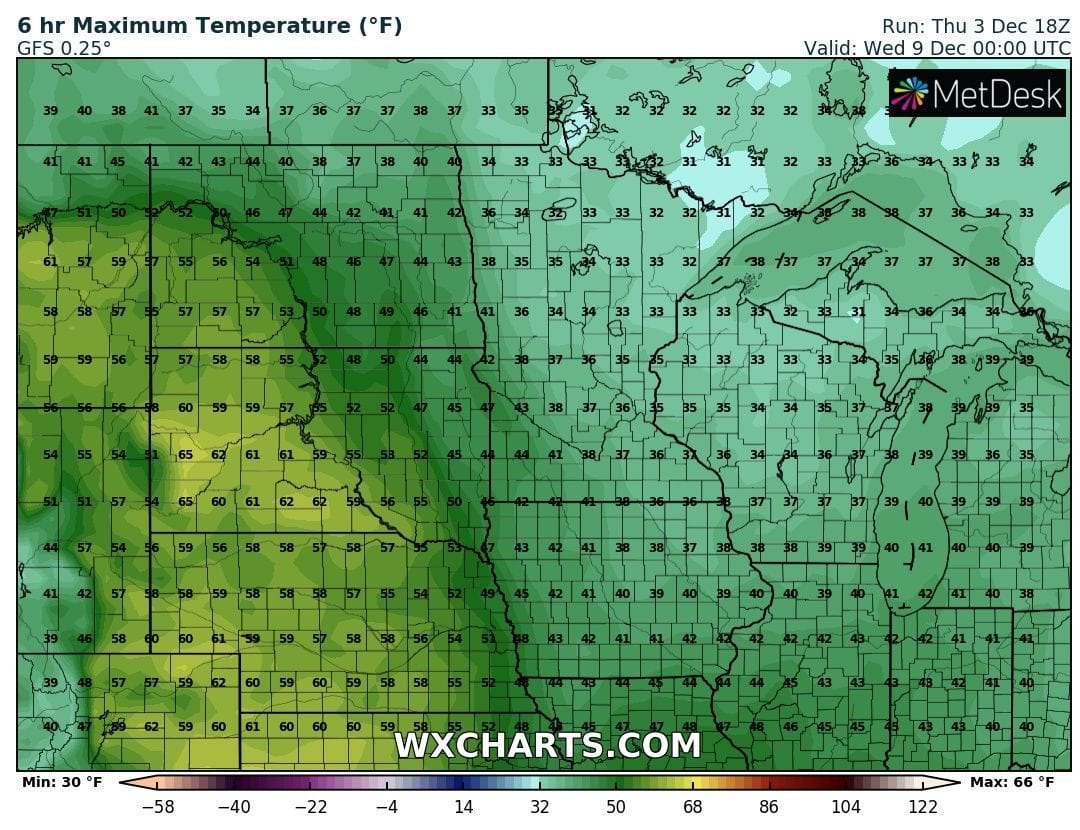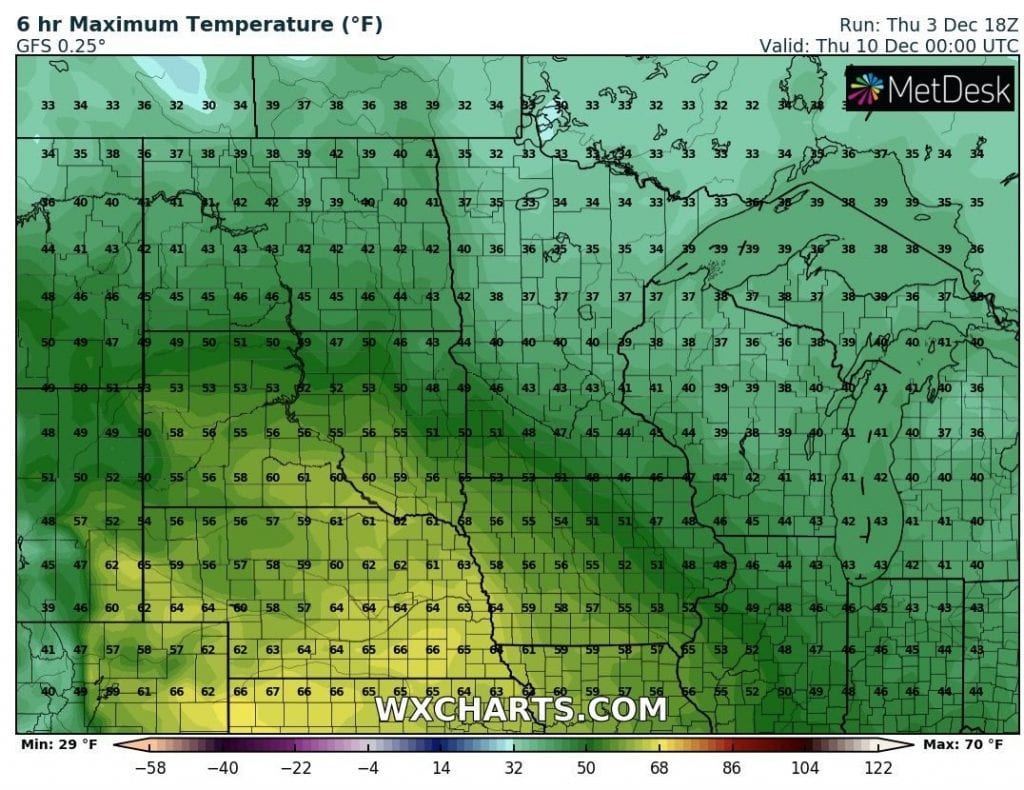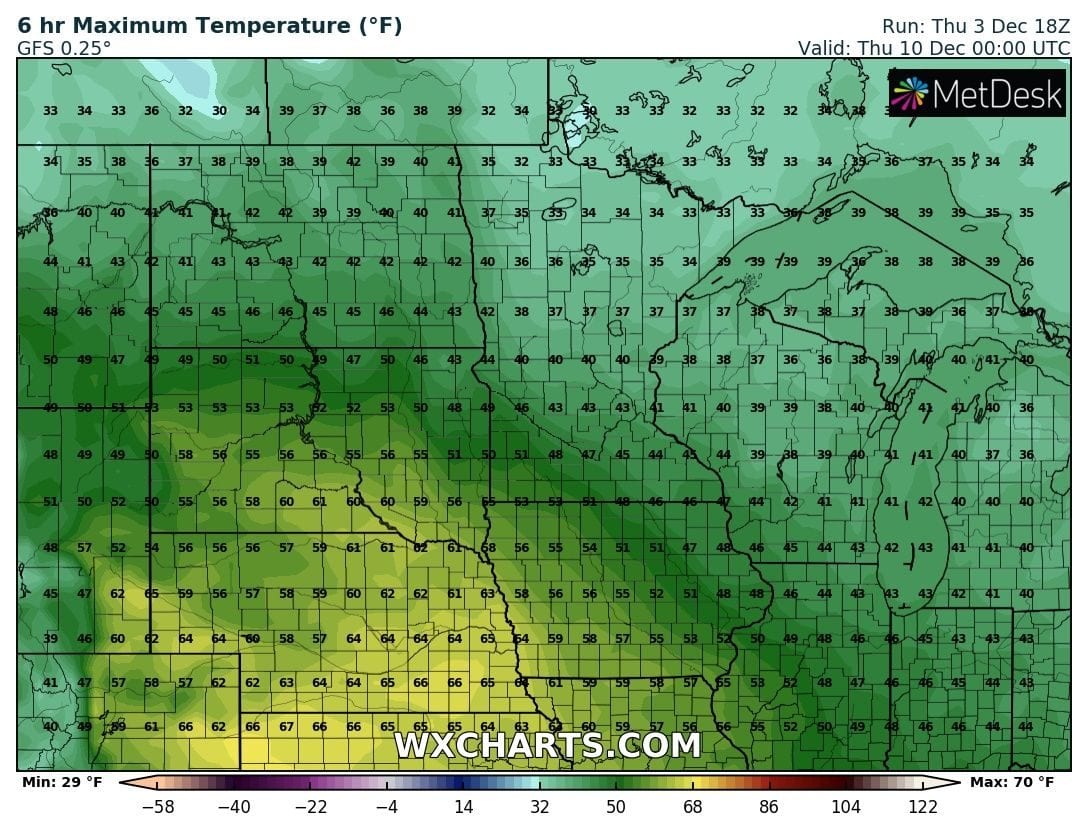 Read more:
Read more: