After last days, when first early autumn frosts greeted in Siberia /https://mkweather.com/2020/08/24/oymyakon-96c-147f-36c-from-absolute-august-record-this-year-the-autumn-season-came-to-the-republic-of-yakutia-early//, the next unexpected demonstrations of upcoming autumn has occurred during last summer decade over Northern Hemisphere.
As -9,7°C in Oymyakon on Sunday, the next cold extremes are in chosen regions too very early /similarly early as windstorms in Europe in August: https://mkweather.com/2020/08/25/2-windstorms-to-strike-uk-during-august-for-first-time-in-30-years// and it can help to predict the next evolution of weather patterns during September 2020.
After windstorm number 1 – Ellen, or extropical storm Kyle, over Scandinavia has flown during last days very cold Arctic air, what has culminated by minimum temperature only -3,9°C in Latnivaara, Sweden, 453 MASL. Before strong summer frosts, in mountains in Norway has fallen up to 45 cm (1,5 feet) of snow /https://mkweather.com/2020/08/23/after-windstorm-arctic-air-with-snowing-up-to-45-cm-1-5-feet-in-norway//.
Recorder of early snowfall in moderate climate zone will be this year, except of Eastern Siberia, Canadian Labrador, where another windstorm is bringing really heavy rain and wind (3. level of Mkweather warnings) these days, and where on the back side of the system, will regionally rain go into snowing during Wednesday, 26. August 2020.
Strong hurricane activity will be linked with similar coldwaves in eastern half of North America /https://mkweather.com/2020/08/25/forecast-for-september-2020-us-heatwaves-drought-and-fires-in-west-warm-in-northeast-and-humid-in-southeast// and Europe /https://mkweather.com/2020/08/22/europe-autumn-2020-forecast-mkweather-accuweather-maps-and-analysis// during the September 2020 and every next coldwave can surprise southern latitudes (more than usual). Subtropical areas however, can be in this circulation pattern very hot.
Current Arctic blast in Europe + expected blast to the end of August, after second windstorm Francis and temperature anomaly: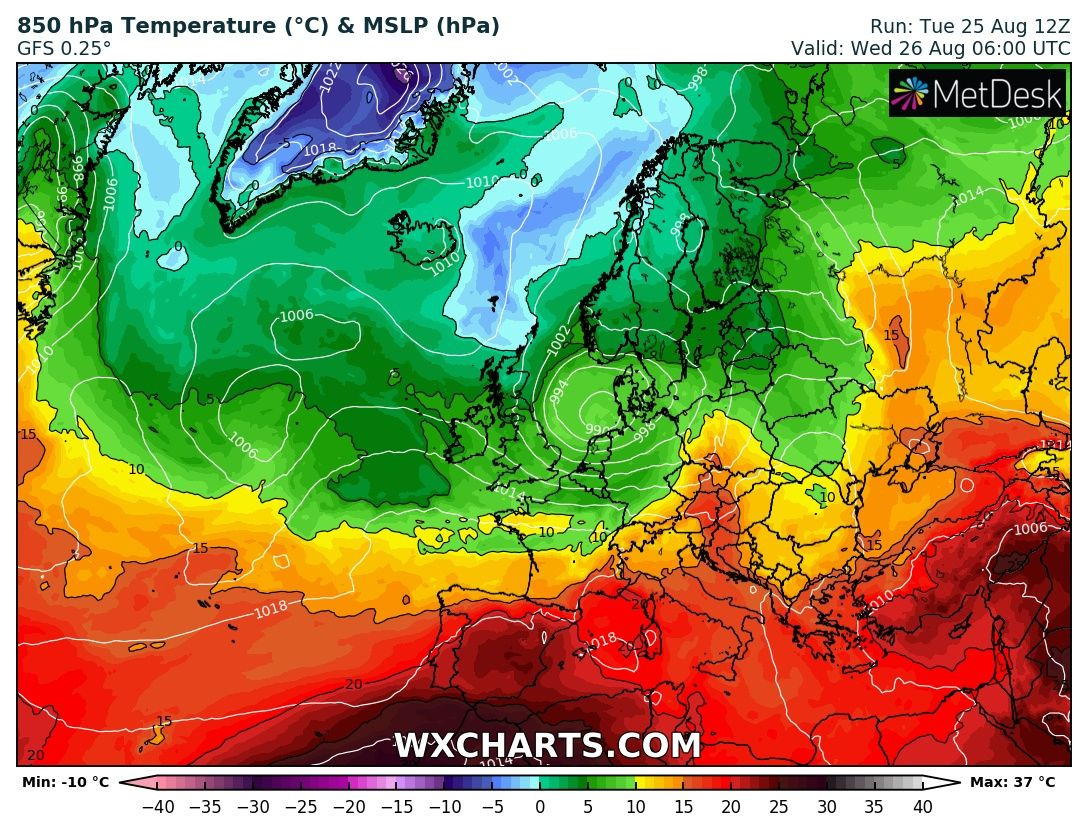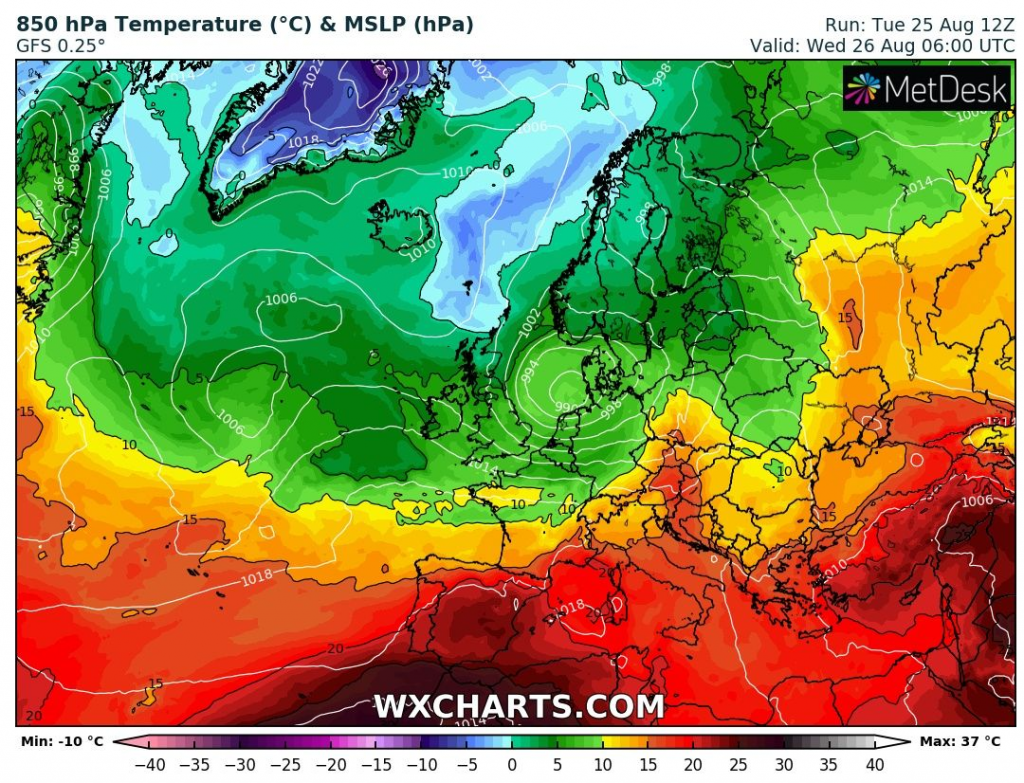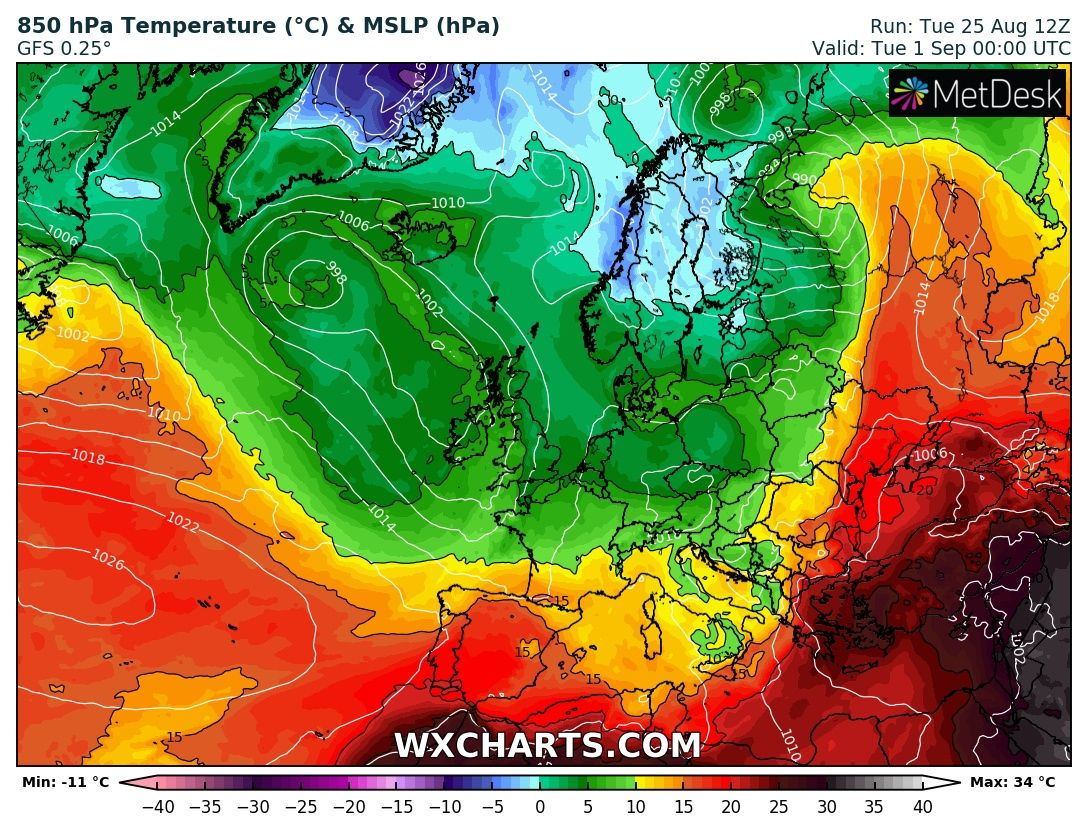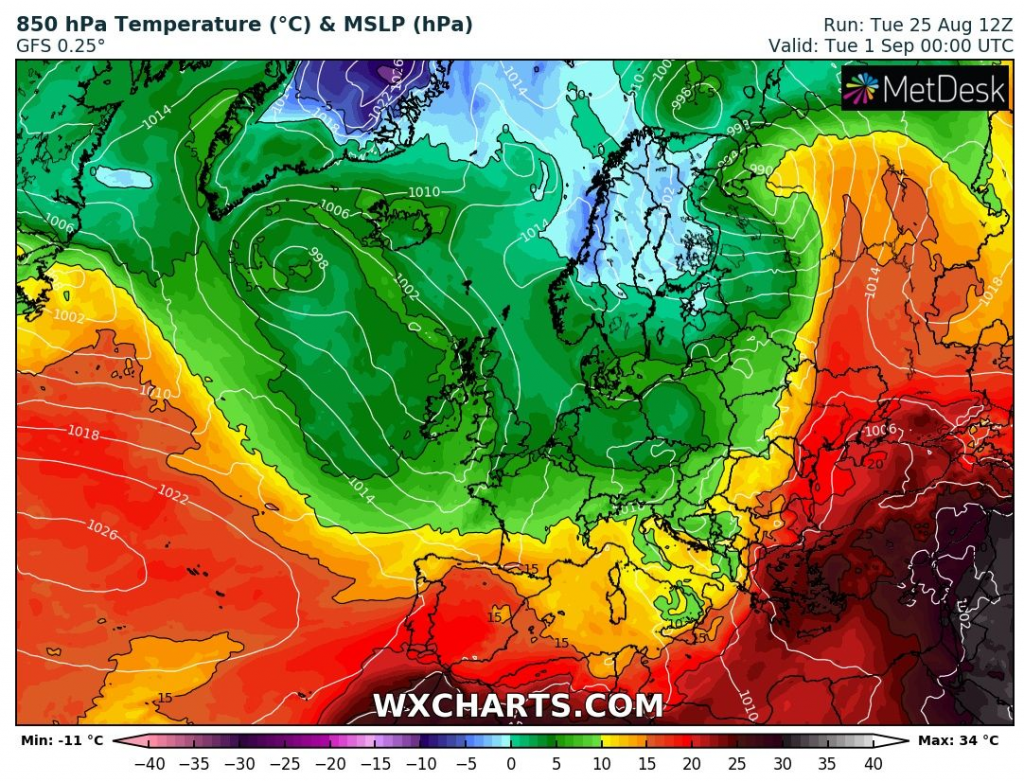 Current Arctic blast on the back of Canadian windstorm and prompted area with snow occurrence: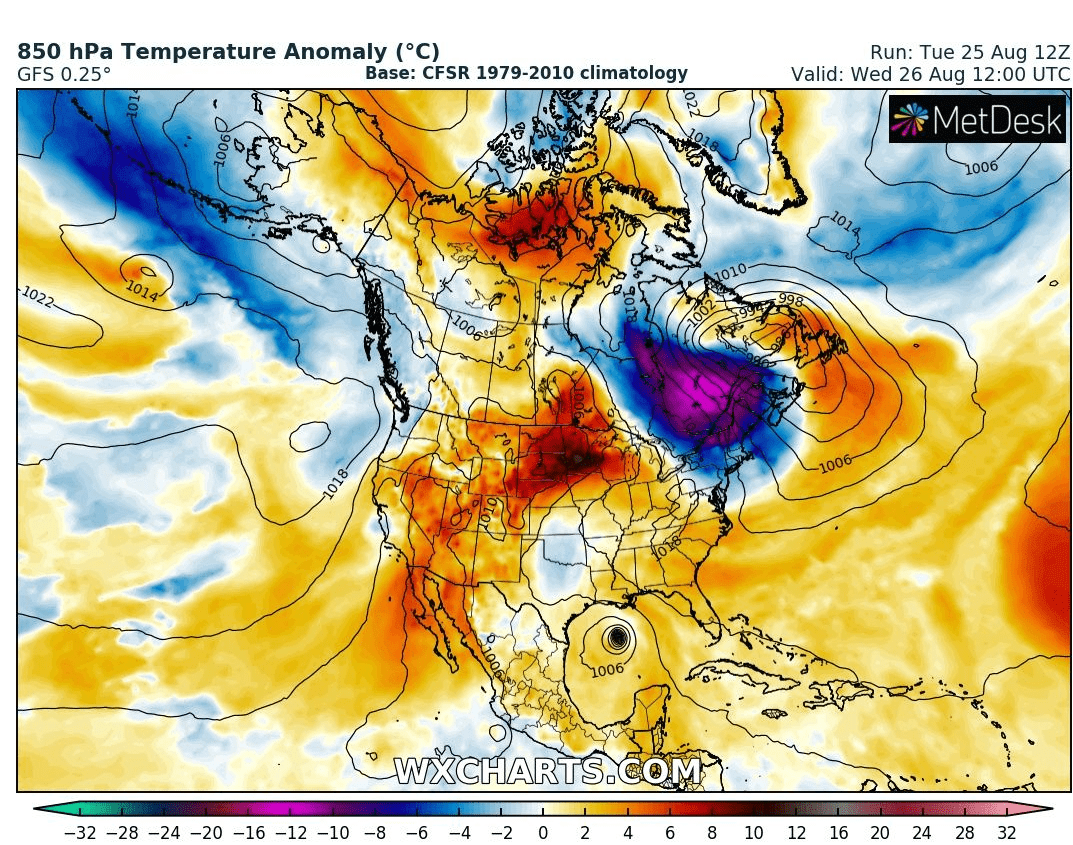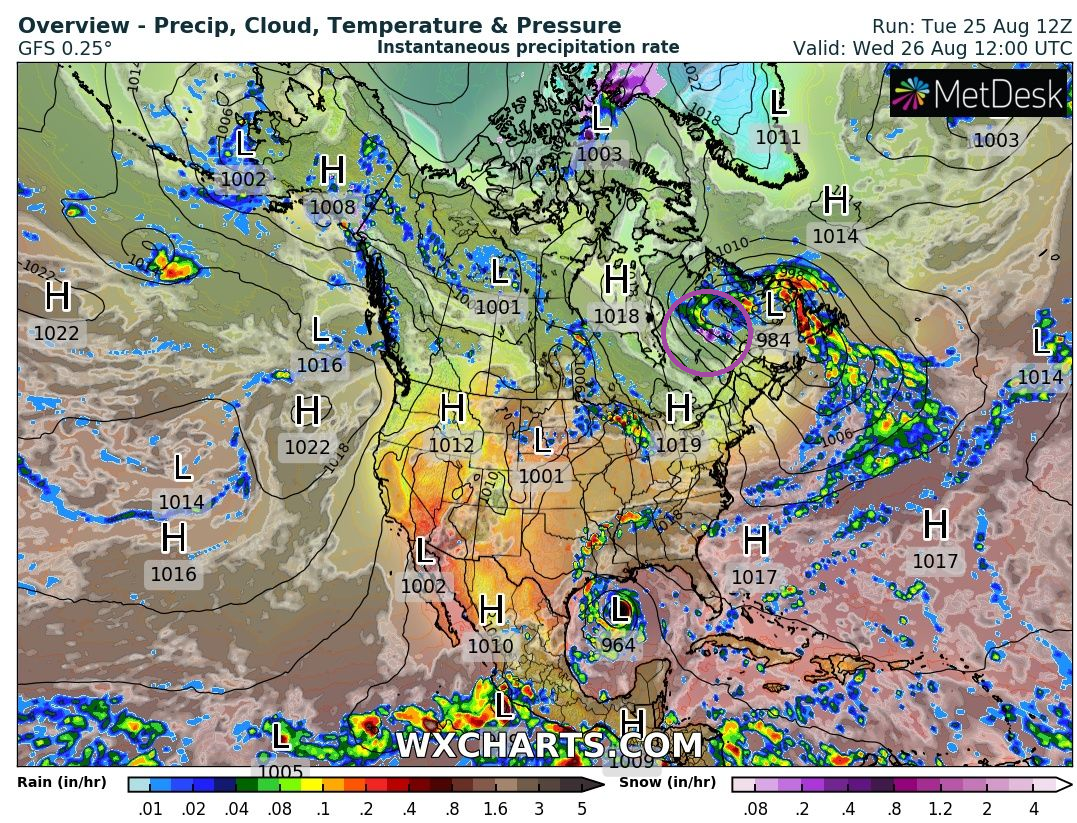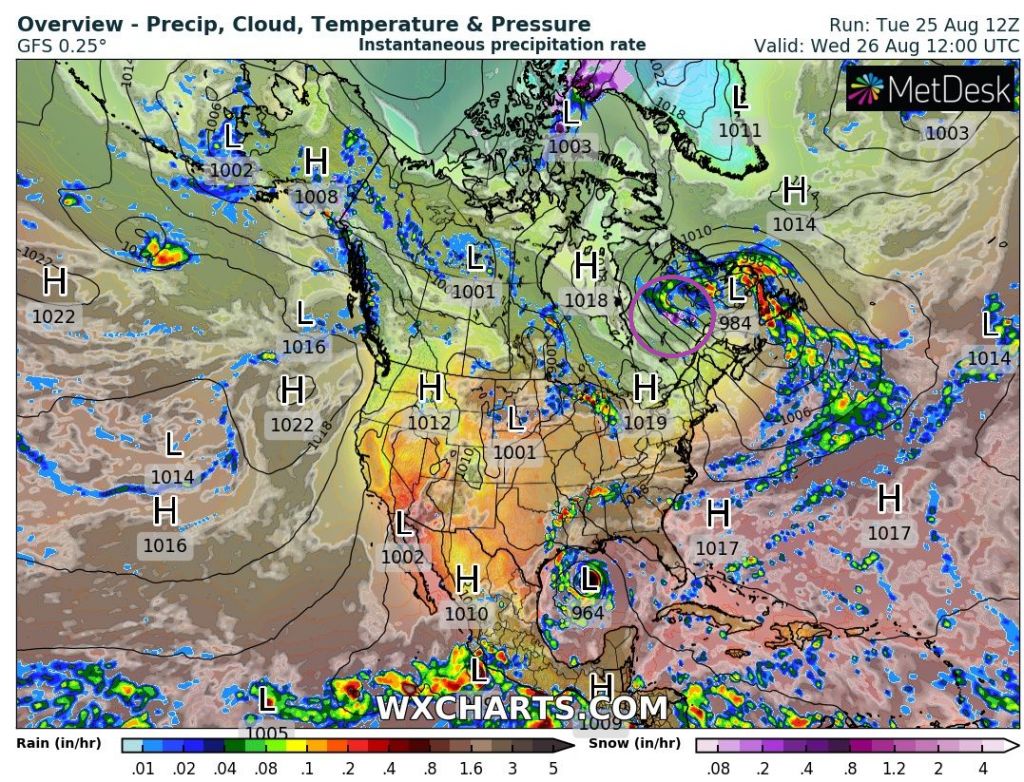 The coldest places in Europe, Canada and Greenland on 25. August 2020: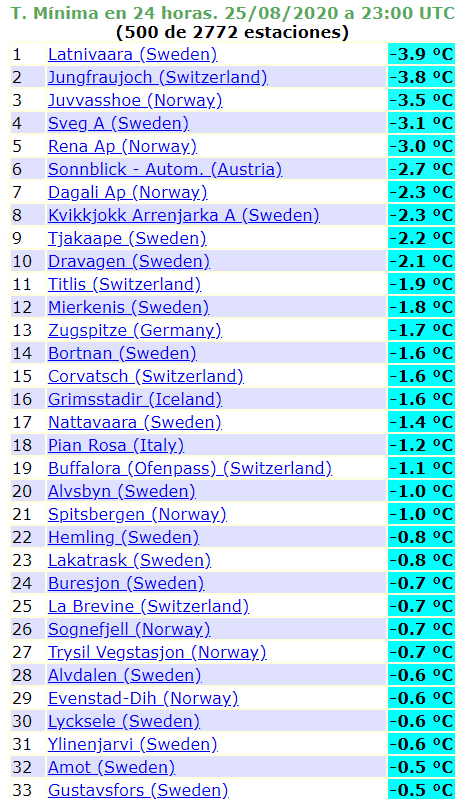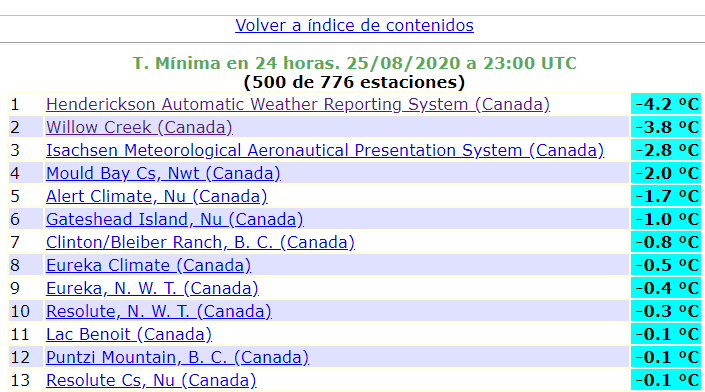 Read more:
Infographics: ogimet.com, wxcharts.com, https://sk.pinterest.com/pin/302515299939546653/
(Visited 94 times, 1 visits today)