After relative sad outputs for northeastern parts of Central Europe, GFS returned more hope for eastern Poland for Thursday and Friday, 18.-19. February 2021!
Temperatures on Thursday in northeastern, on Friday in eastern Poland should drop into interval -25/-30°C very rarely, with result of one of the coldest days of ongoing winter!
Temperature record from Biebrzy from January 2021 will be very hard to overcome /https://mkweather.com/2021/01/19/surprising-night-in-poland-biebrzy-297c//, but the lowest temperature from the current coldwave, will be possible to break /https://mkweather.com/2021/02/07/rozanymstok-poland-already-261c-but-outputs-12c-warmer-than-expected-100-year-winter-2021//.
On Monday, 15. February 2021, extreme low temperatures were reported from Germany and Czechia /https://mkweather.com/2021/02/15/germany-the-coldest-was-monday-marienberg-kuehnhaide-289c/; https://mkweather.com/2021/02/15/czechia-with-the-next-siberian-morning-314c// (-28,9°C resp. -31,3°C in lower situated areas) and very dry and cold air is gradually shifting towards Eastern Europe.
On Monday, -22,8°C was in Poland (Jakuszyce) and -21,0°C in Skalité (Slovakia) measured. Similar temperatures are possible in Tuesday´s morning, Wednesday will be relatively warm, but then, Siberian air will be returning back – mainly into easternmost regions of Central Europe.
Extremely cold air will shift too above Finland, Baltic states, Belarus, Ukraine and Romania.
Extreme Siberian frosts according to the newest outputs, should into eastern Central Europe return in early March 2021, too /a topic of the next article/, the second half of March looks very warm, with a possibility of first temperatures above +20°C, maybe southward from the Carpathians up to +25°C /next article/.
Returned values of GFS for Thursday and Friday 18.-19. February 2021
*Absolute national minimum temperatures should be 5-10°C lower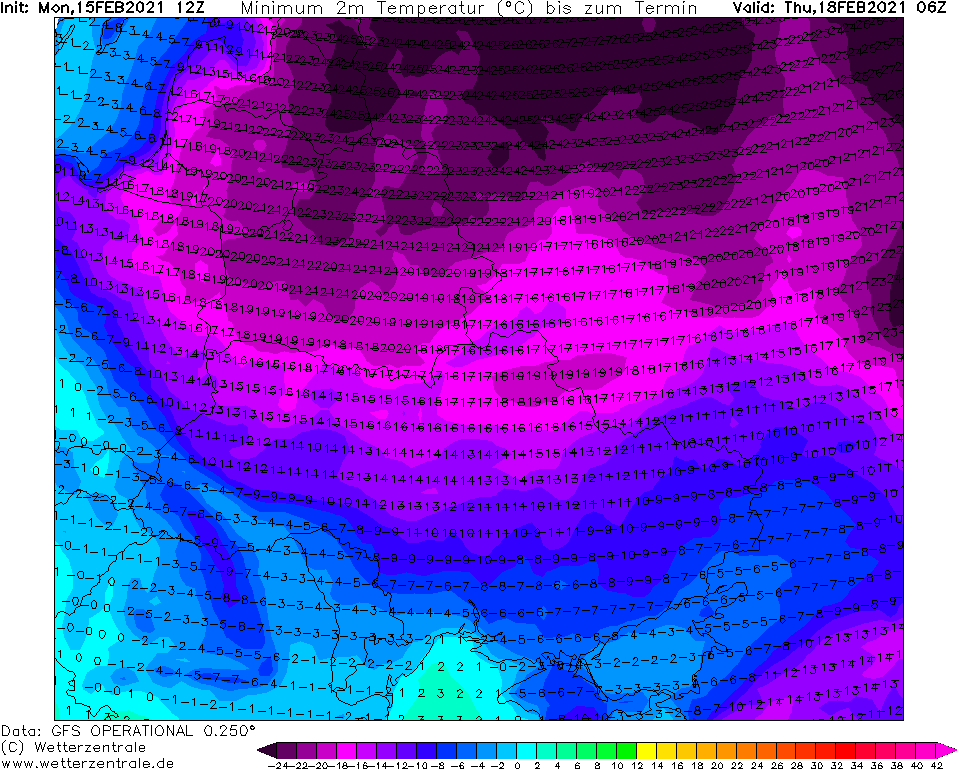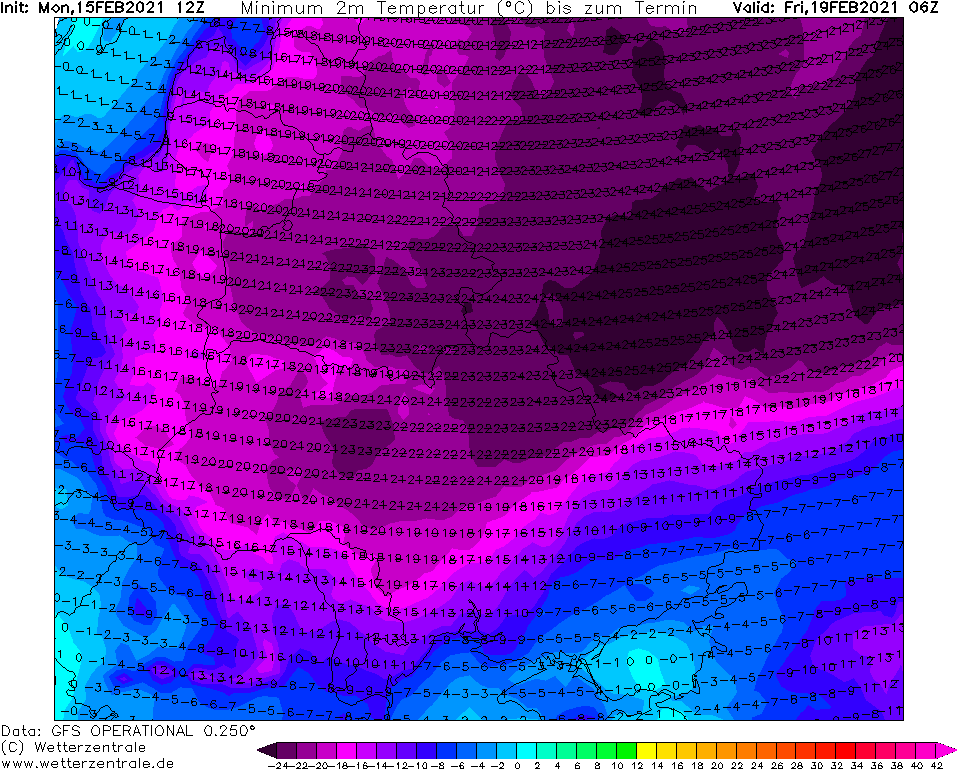 Read more:
(Visited 120 times, 1 visits today)