Prepare coats and jackets! Heavy rain and maximum temperatures +7/+14°C, later +5°C in Europe 25.-30. September?!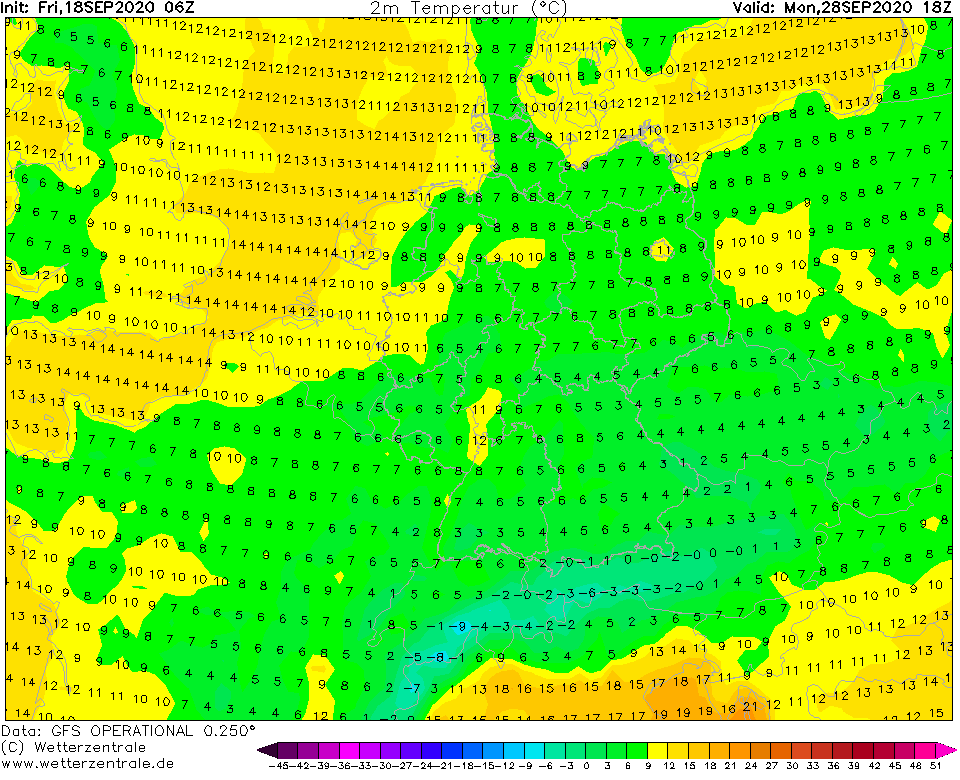 According to GFS, a colossal coldwave will arrive to Europe next week, with really autumn temperatures.
From Northern Atlantic, very deep and robust low pressure system with southern stormtrack should moving across West and Central Europe, with dramatically and relative unexpected cooldown.
Before this cooldown, summer temperatures above +25°C, in southern parts of continental Europe maybe up to +30°C will occur, but gradually, after a powerful cold front and pressure through could arrive heavy rain with very low maximum temperatures, only +7/+14°C from France to East-Central Europe, above Germany in last September days only around +5°C.
Arctic air mixed with a lot of moisture from cyclonic system could bring minimum temperatures only little above 0°C and some parts of continental Europe could surprise the first snowing, rarely.
Maximum temperatures will be between 25.-30. September regionally more than 20°C below temperature long-term average, therefore, it is needed to prepare warmer clothes, coats and jackets!
Forecast of this coldwave will be updated during next days on Mkweather. At the start of next week, we will able to say, if the coldwave will come the with more than 90% success.
Expected maximum temperature in central parts of Europe between 25.-30. September 2020 according to GFS /wetterzentrale.de: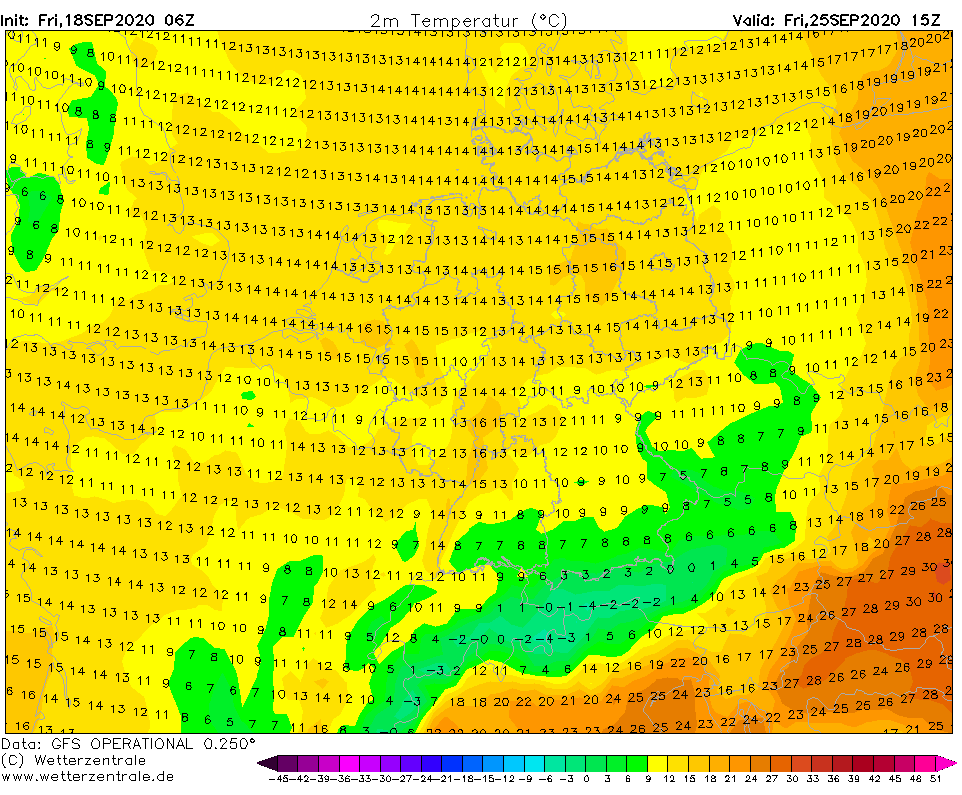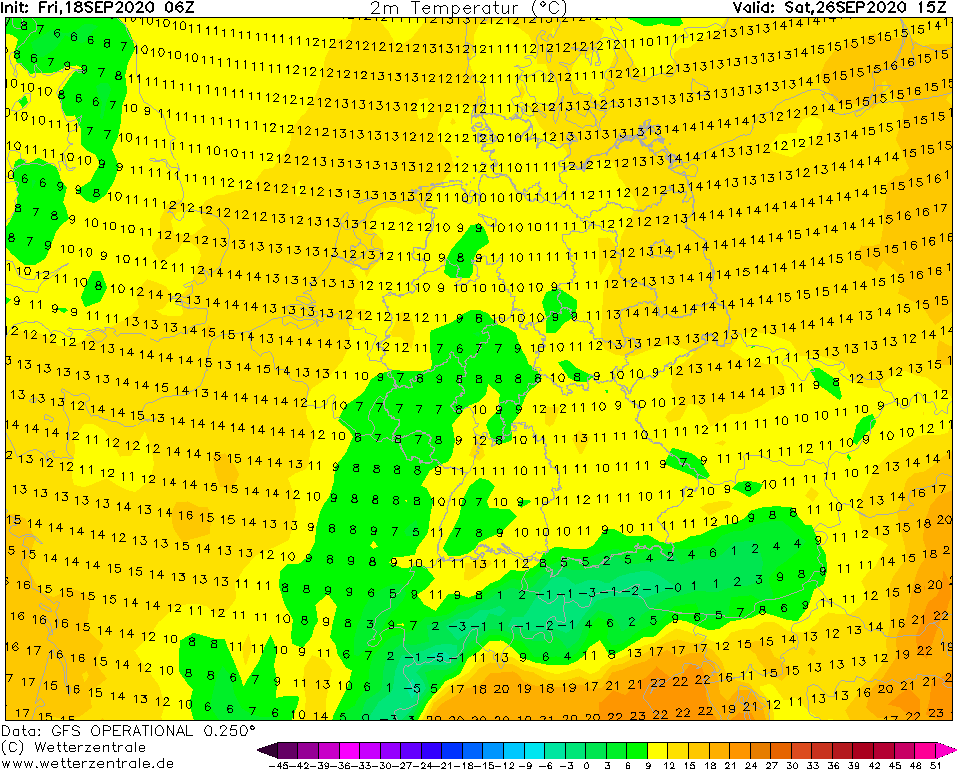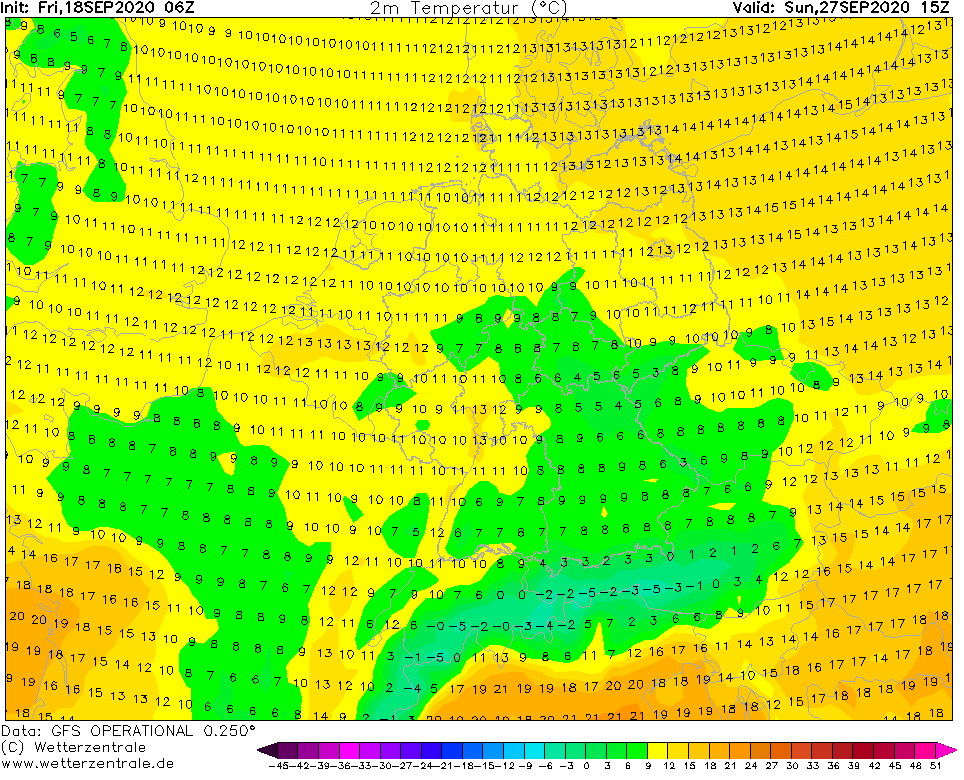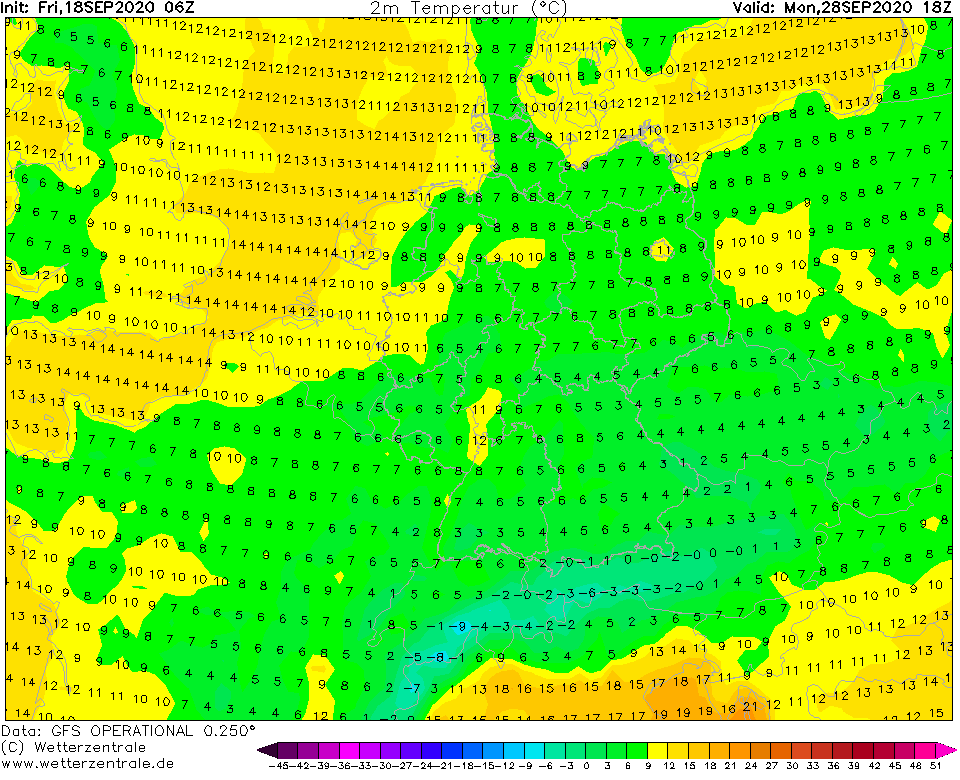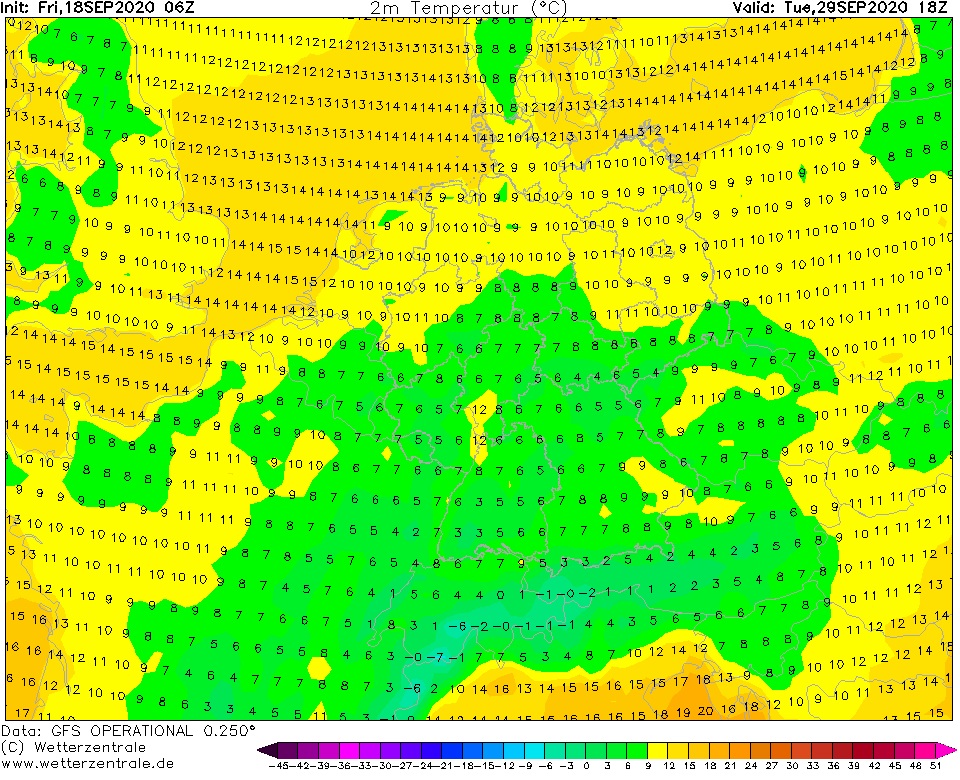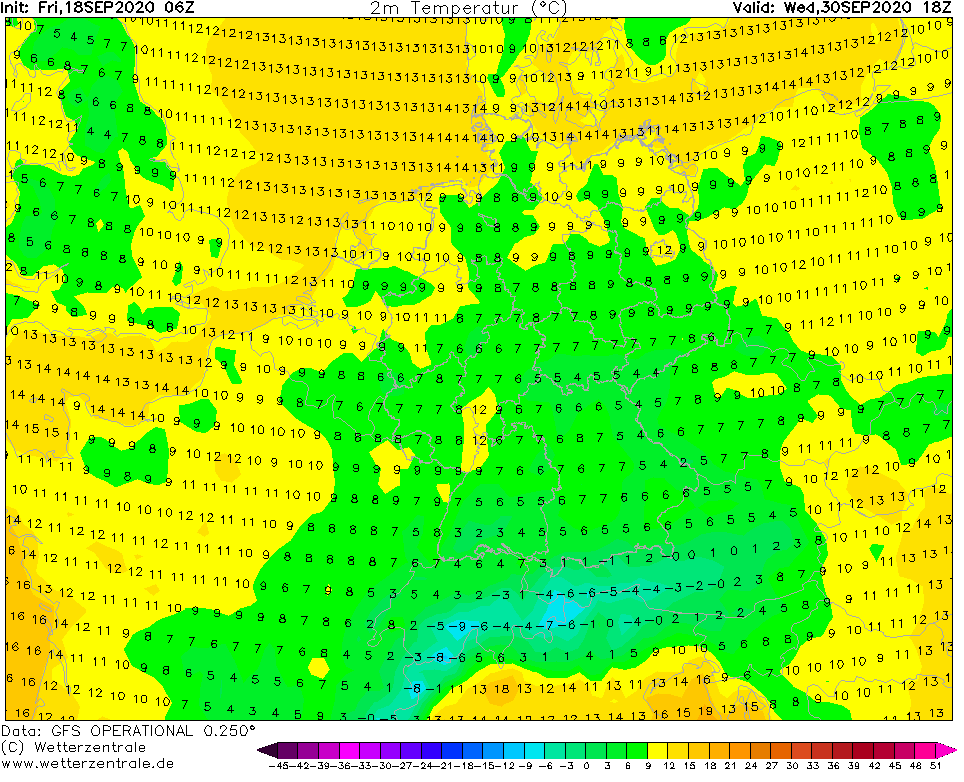 Predicted robust cyclonic system above Europe with heavy rain and collosal advection of Arctic air over large parts of Europe between 25.-30.9.2020 /wxcharts.com: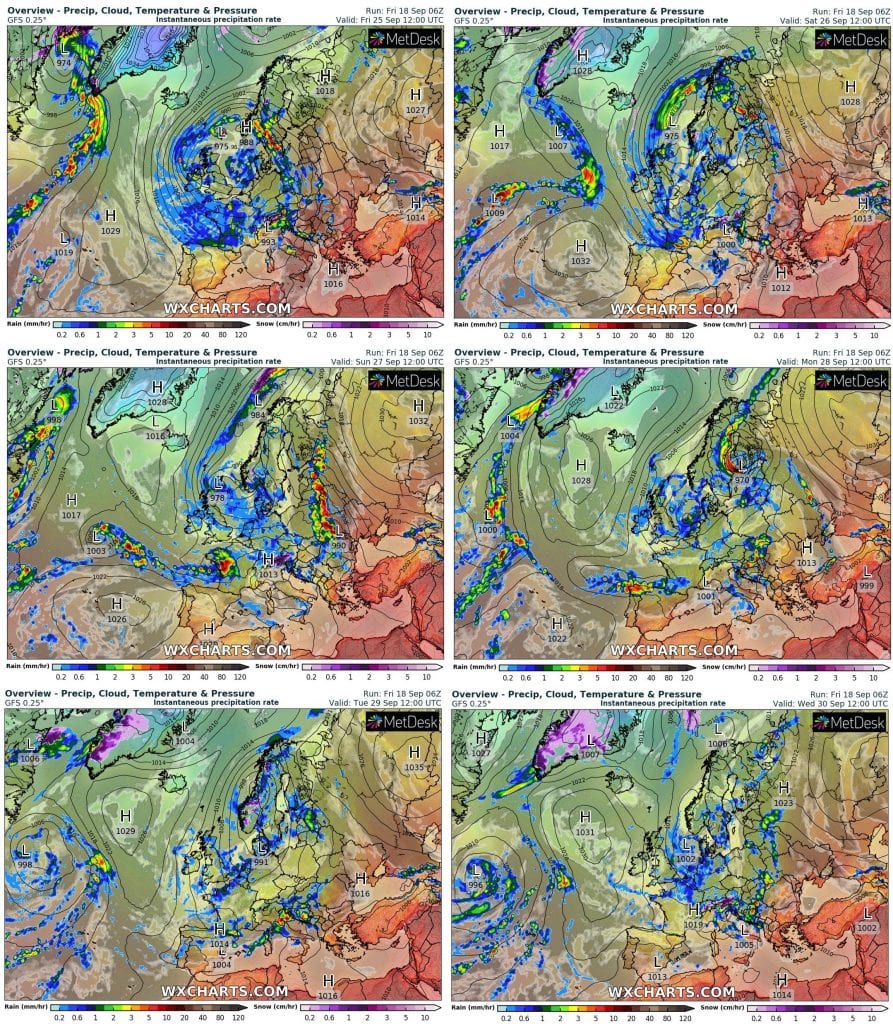 Expected temperature in 2m anomalies between 25.-30.9.2020 /wxcharts.com