Rabat, Morocco: +1,3°C, only 4,5°C above all-time record! Chefchaouen (287 MASL) only -2,1°C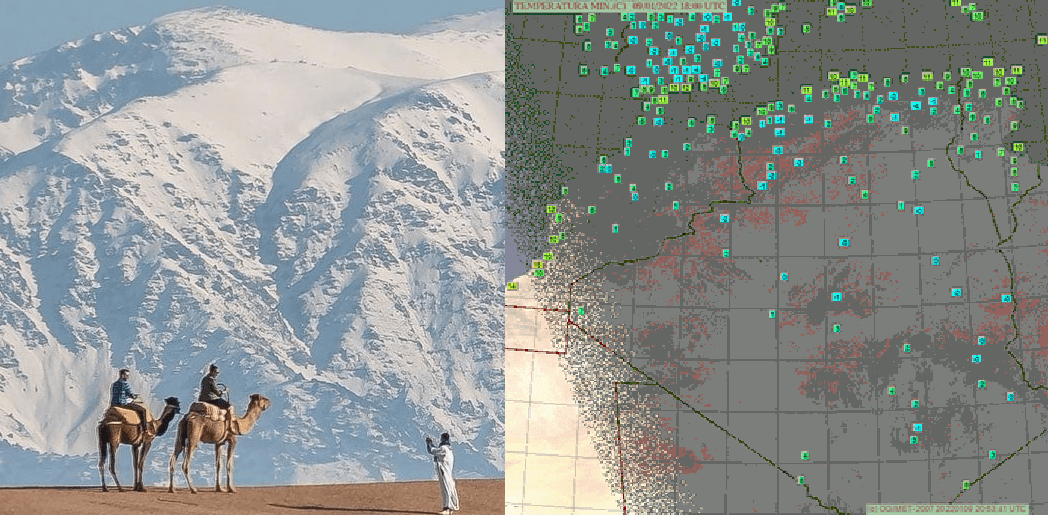 Only in the last article, we looked at snowfall in eastern Algeria and frosts and ground frosts across northern Africa /https://mkweather.com/algeria-with-15-20-cm-snowfall-around-1000-masl-tamanrasset-in-southern-parts-of-sahara-reported-frost-batna-42c-morocco-tunisia-libya-and-egypt-with-ground-frosts-in-lower-situated-regi//.
One of the most interesting measured temperatures in the region in the last days was the anomalously low minimum temperature in Rabat, the capital of Morocco.
The temperature dropped on 9. January 2022 only to +1,3°C, which is temperature only 0,4°C higher than the all-time December record and 4,5°C higher than the all-time January record for the city /https://en.wikipedia.org/wiki/Rabat/.
Even colder was on 9. January in Chefchaouen (287 MASL), only -2,1°C in the northernmost part of Morocco.
In Nouasseur (200 MASL), on 10. January 2022, -0,8°C 2022 measured.
Frosts were at the same time reported from the warmest parts of Spain – Andalusia.
In parts of Atlas, similarly, than in Algeria, snow in the last period has appeared.
Winter conditions should persist in Morocco around 2, maximally 3 weeks, yet, then NAO+ and warm early-spring weather, mainly in February and March 2022 are predicted /https://mkweather.com/ecmwf-6-week-forecast-for-europe-until-21-february-2022/; https://mkweather.com/early-spring-in-february-2022-is-confirming-strong-nao-is-predicted//.
In April 2022 however, colder weather should temporarily return, yet /https://mkweather.com/spring-and-autumn-2022-forecast-for-africa-mostly-stormy-and-hot-south-colder//.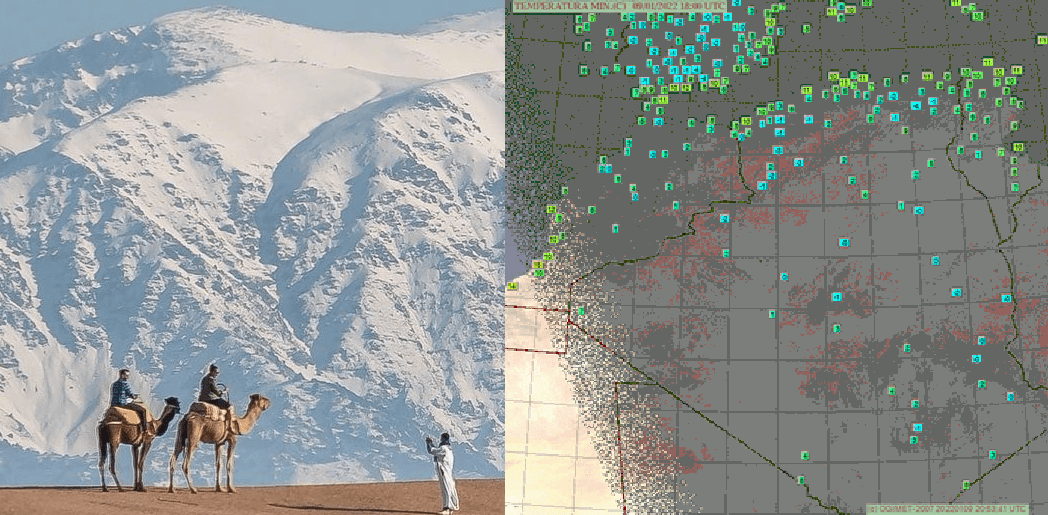 Illustration picture: رشيد قلب الحضارة المغربية; Extreme Temperatures Around The World Twitter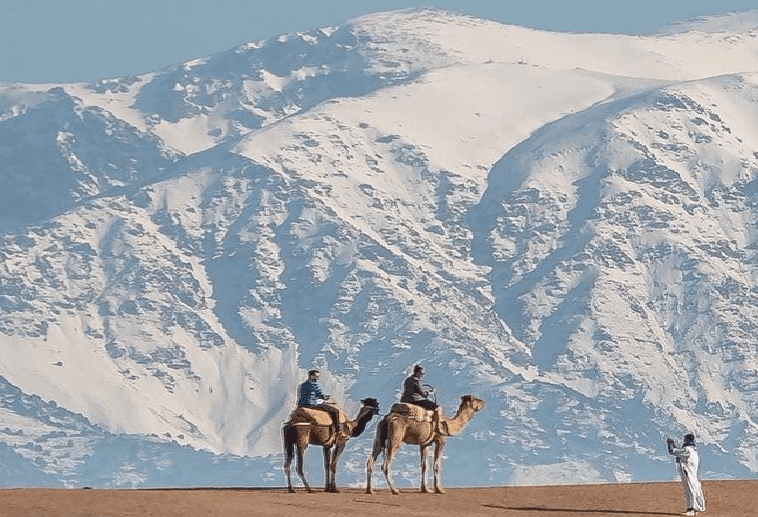 Illustration picture: رشيد قلب الحضارة المغربية Twitter