Already in July 2020 we pointed out to situation in South and East Asia, with "Once-in-a-century late summer monsoon", which caused historical floods in region during late June and July 2020. It´s true, that climate change is shifting Asian monsoon to the northern Areas and whereas Indonesia, Australia, or sometimes Malaysia are more often very dry and hot, Philippines, Vietnam, Laos, Cambodia, Thailand, Myanmar, Bangladesh, India, Nepal, Bhutan and China face more and more to strong monsoon, with floods, storms and wind gusts.
Late Asian monsoon will be continue in August too /https://www.accuweather.com/en/hurricane/eastern-asia-on-alert-for-tropical-downpours-more-flooding-concerns/784977/ and in the area will fall 100-300, regionally up to 500 mm (4-12, regionally up to 20 inches) of precipitation only during next 7 days (2.-8. August).
"Even without being an organized tropical system, this tropical low brought waves of heavy and tropical rainfall through the northern parts of the Philippines through Friday," Rainfall totals of 100-200 mm (4-8 inches) were common from Luzon to Panay through the end of the week. Rain that intense could easily cause flooding, and areas with more rugged terrain could even face dangerous mudslides. /accuweather.com/
Tropical system is shifting above continent and these days, in southern China, Vietnam, Laos, Cambodia and Thailand will fall enormous amount of rainfall.
Next tropical system was developed near west coast of India, with similar amounts of rainfall such as in Southeast Asia. Bangladesh is after 100-year flooding. A wave of stormy weather hits Korean peninsula next week, too.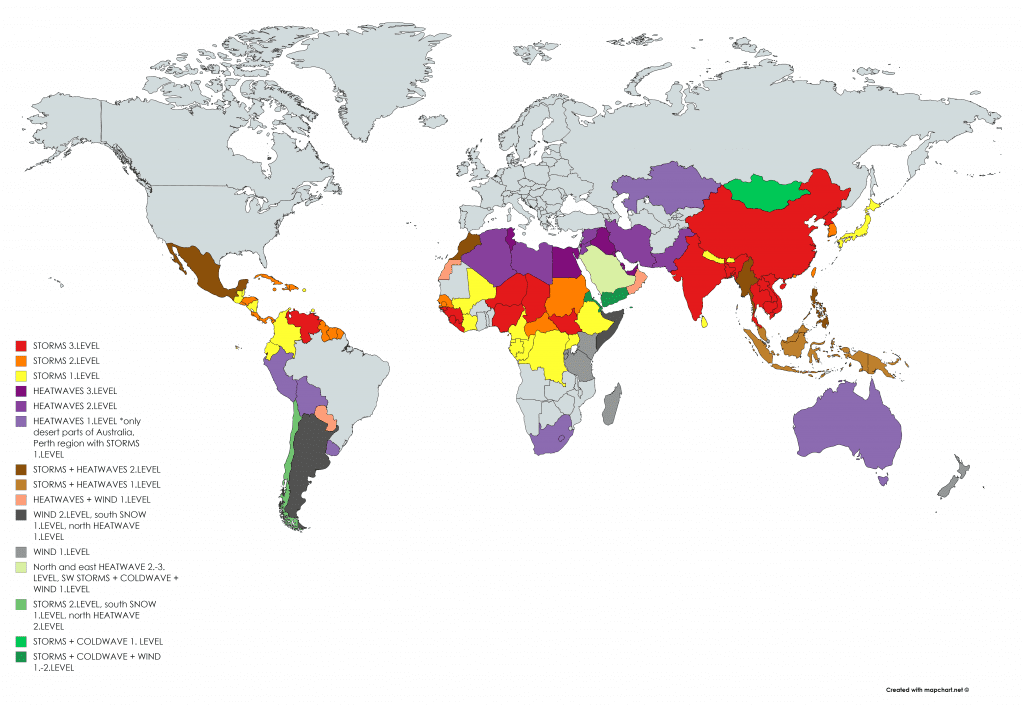 (Visited 34 times, 1 visits today)