It´s Friday, the first, slight day of long-term Siberian blast and GFS returned for Friday morning temperatures up to -14/-15°C for northeastern Poland.
Real temperatures however, according to IMGW dropped in Gołdap -18,7°C - temperature 4-5°C colder than forecasted conditions.
For mountainous basins and valleys, where differences between hills and depressions are even more averaged, it should be sometimes differences around 8°C, or rarely 10°C. Estimates such this are more often for Slovakian or Czechian frost valleys, or for chosen valleys in Alpine region.
Last GFS outputs, expecting -30°C in southeastern Poland therefore it doesnt need to underrate - frosts such this should be deadly and historic /https://mkweather.com/2021/02/05/the-most-extreme-outputs-of-a-millennium-35c-possibility-in-poland-slovakia-czechia-next-weekend-mk-2021//.
In outputs below, with emphasis to Poland, we should notice Friday´s outuputs and outputs forecasted for 14. February 2021 by runs from 4. and 5. February 2021.
Its true, that the coldest Siberian air masses should be shifted within next outputs, yet, but longer time is here predicting severe snowfall line from Ukraine to Netherlands and this snow line should be for the following extreme frosts the most decisive.
Mkweather will with big interest watch the next GFS outputs - for chances to temperatures below -30°C in region will be enough values uner -25°C on GFS outputs. Values such as current (-30°C) should mean historic frosts in eastern and northern parts of Central Europe (real temperatures up to -35°C, and -20°C should be measured in the Netherlands).
Early next week, we will see an outputs, which will be very probable to fullfill the following weekend, 13.-14. February 2021. Valentine should be this year extremely freezing.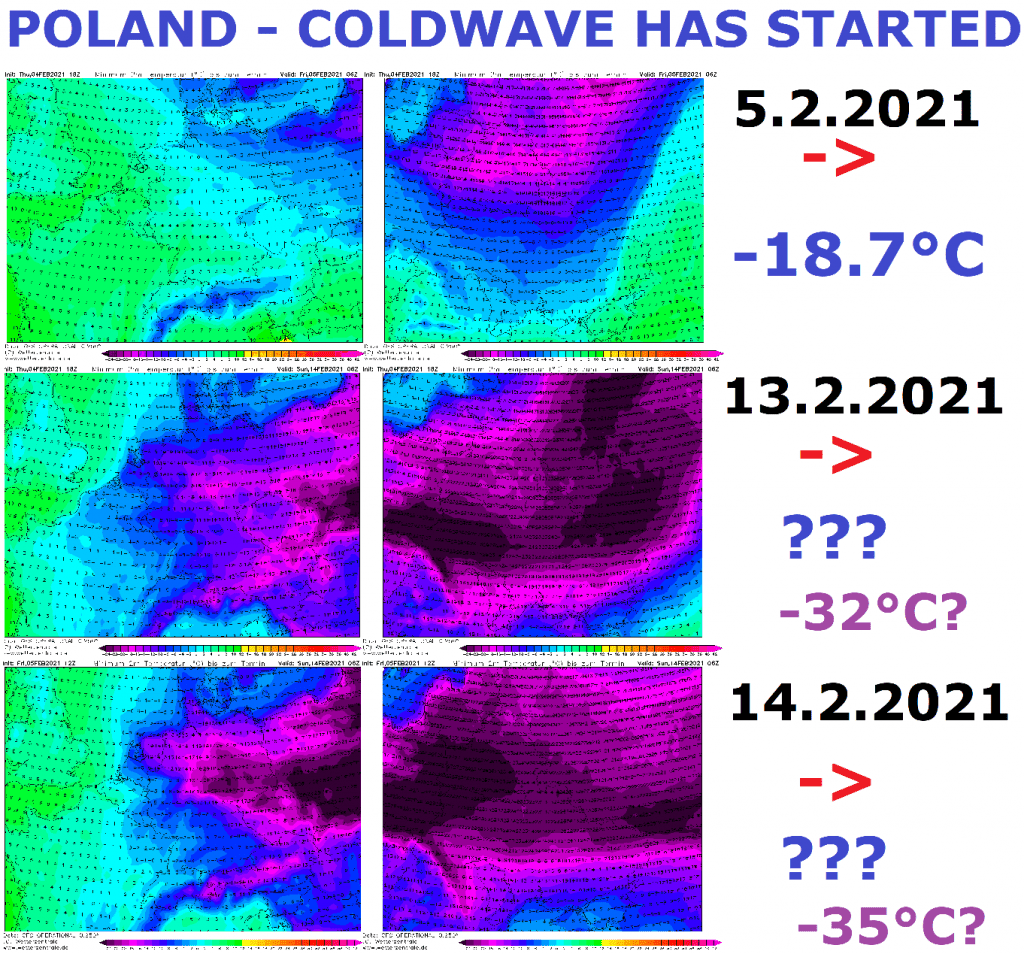 Infographics: wetterzentrale.de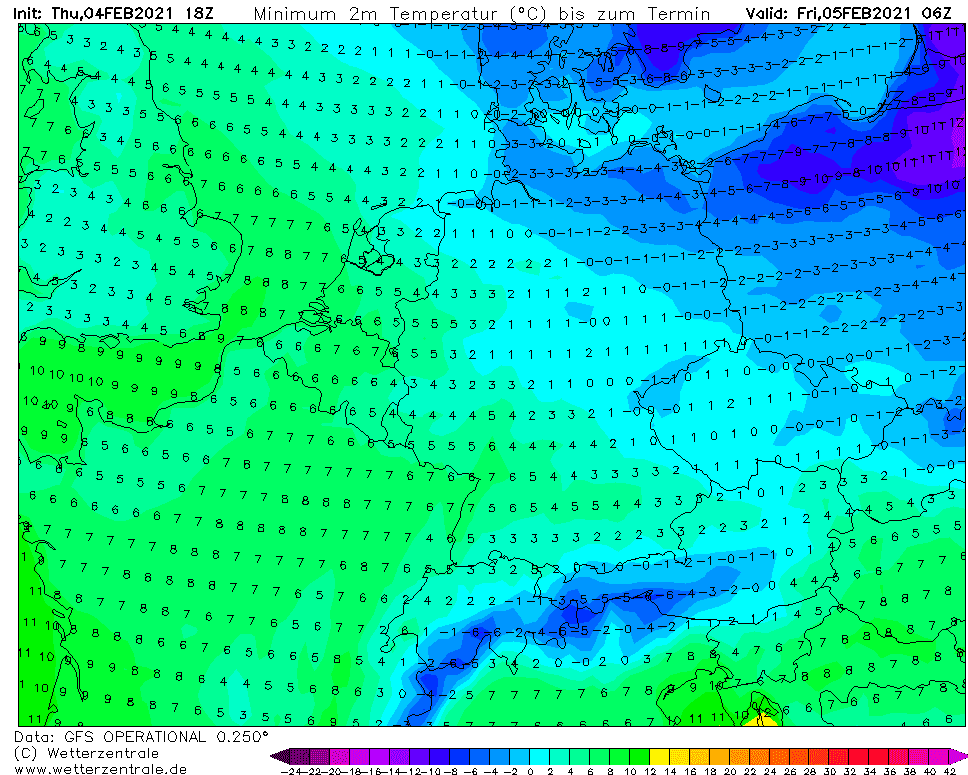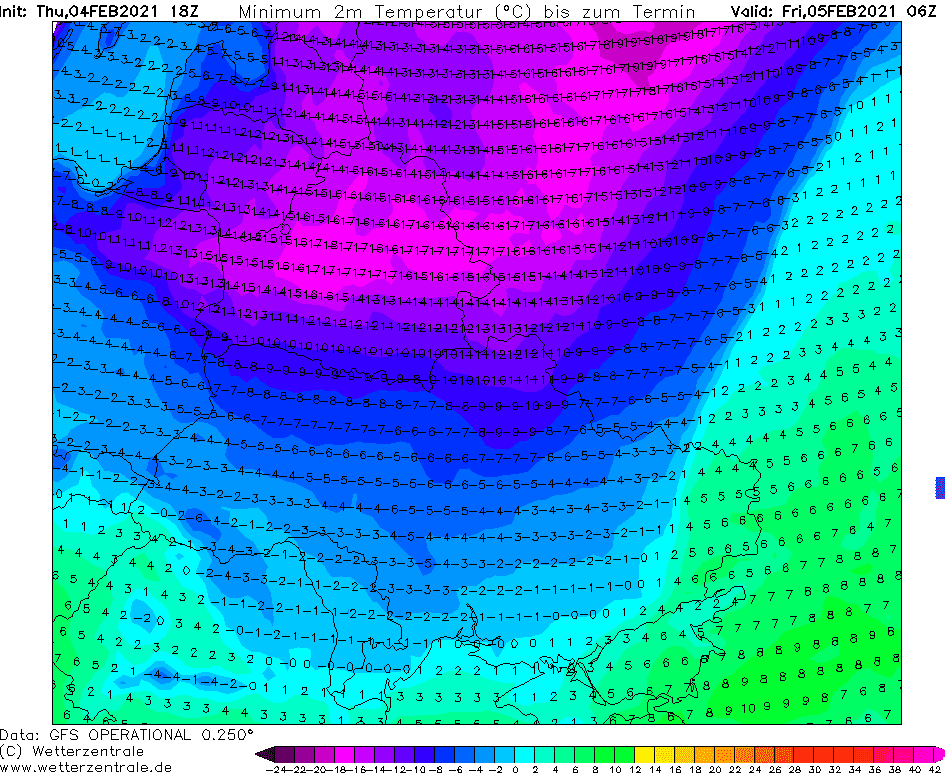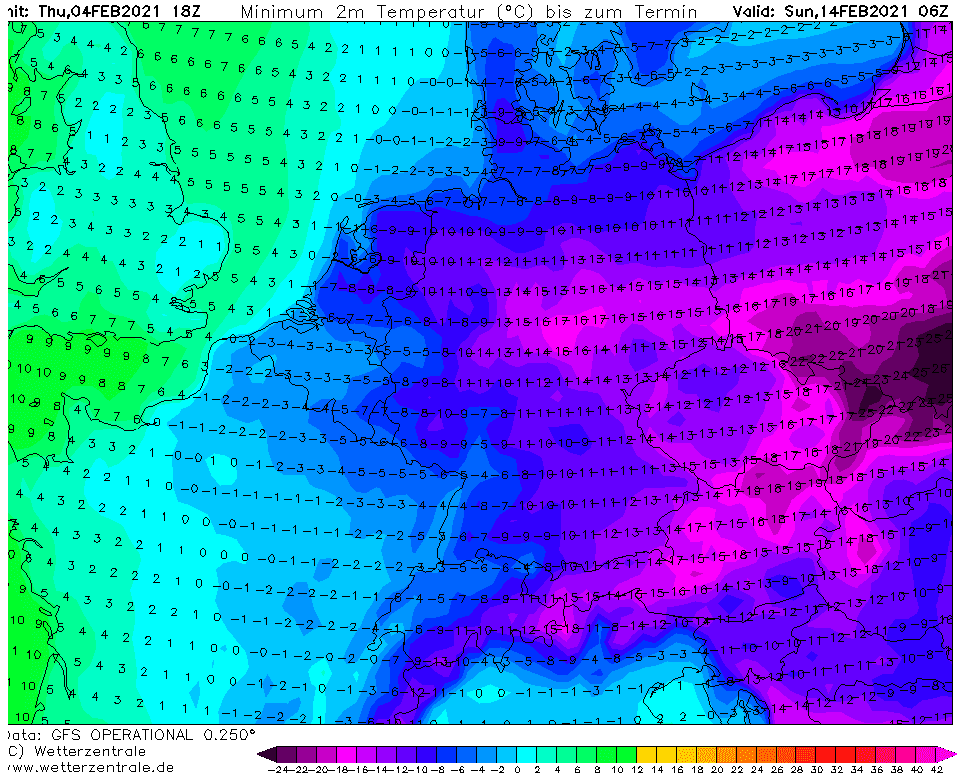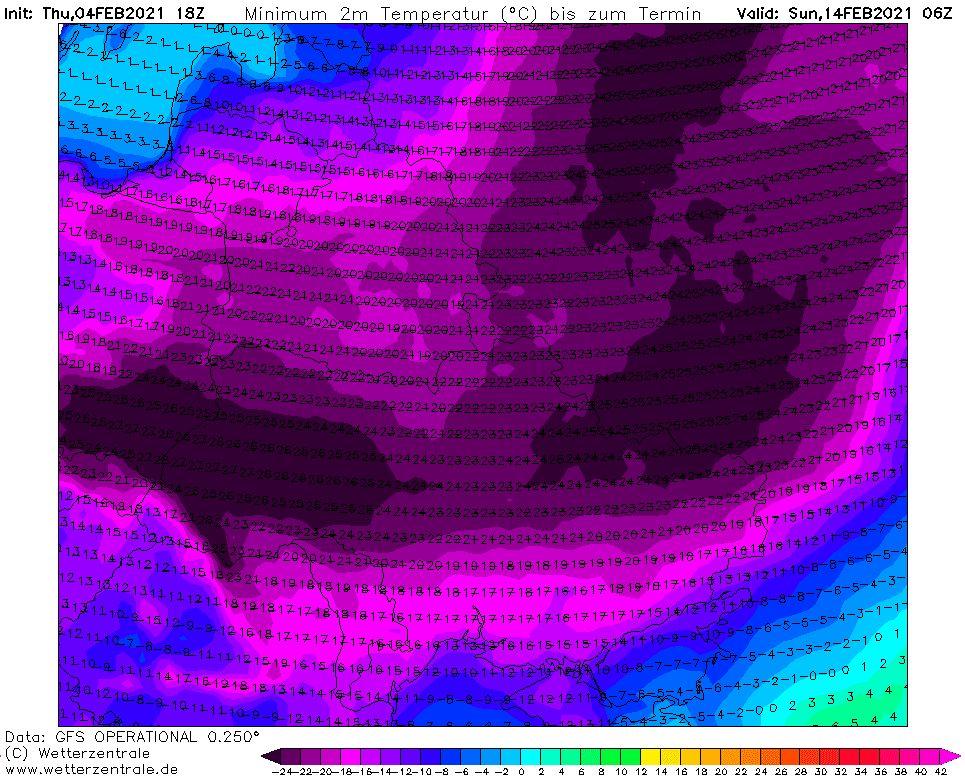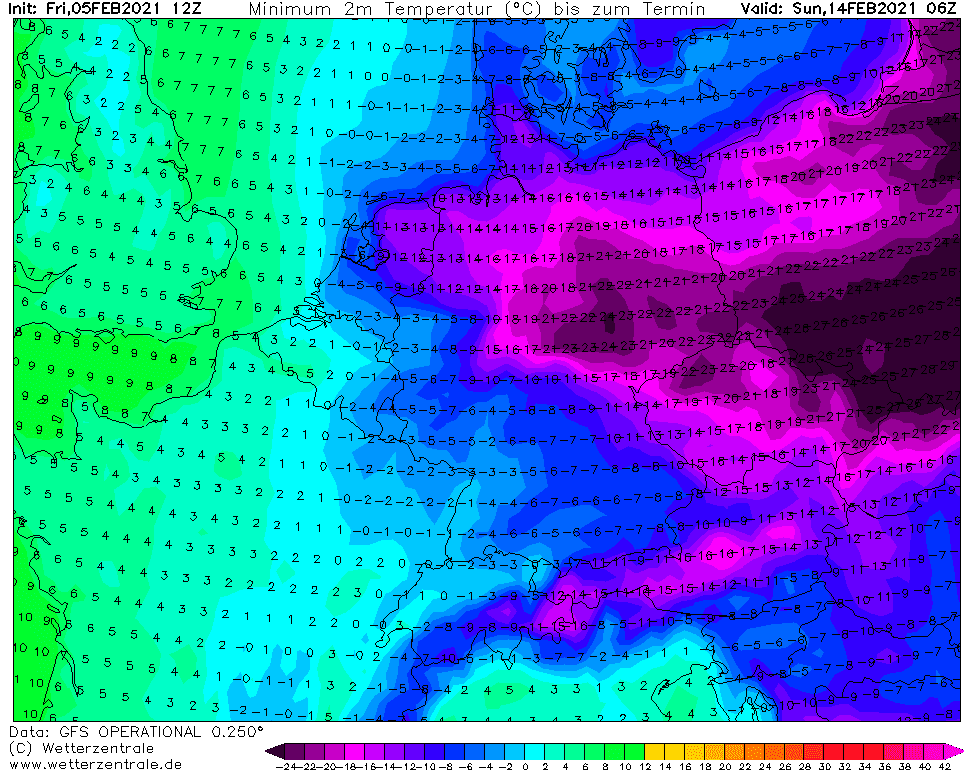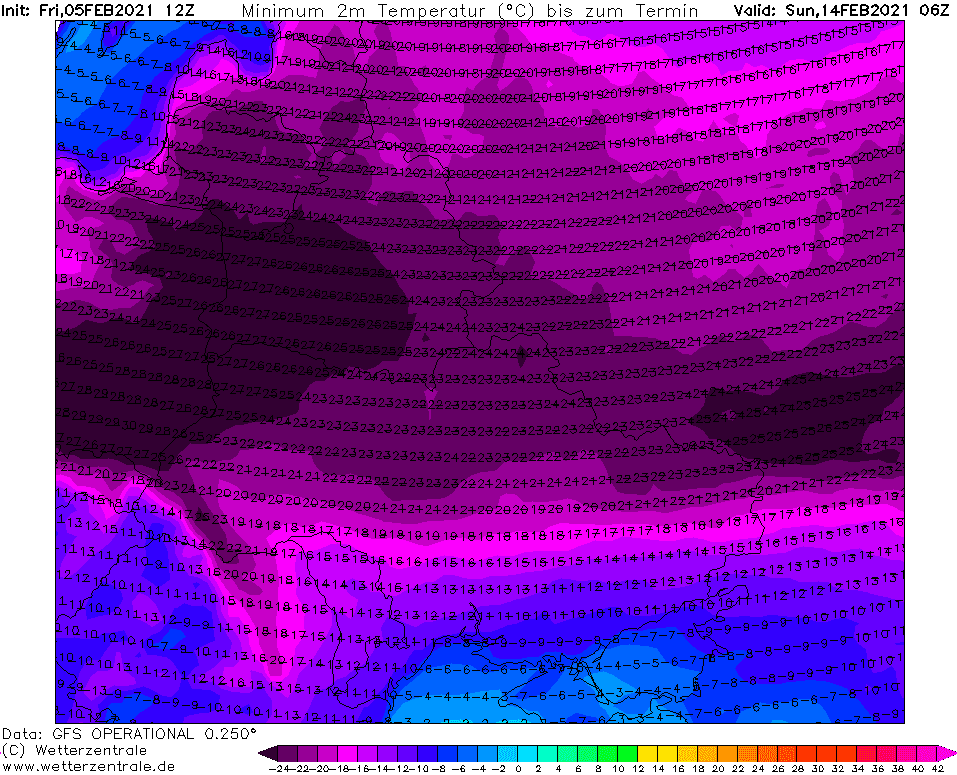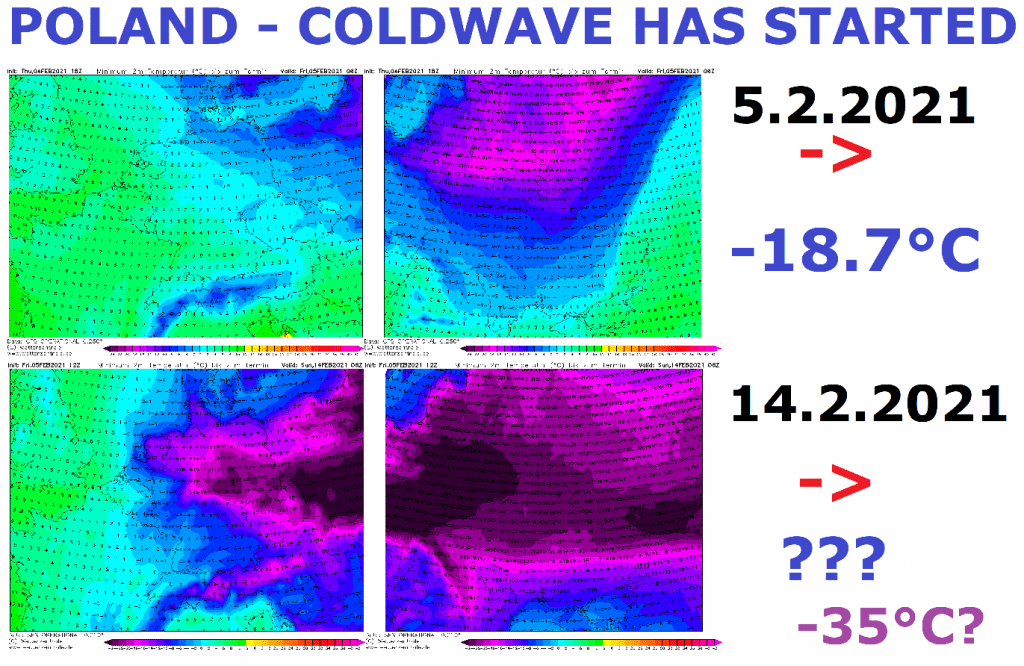 Read more:
(Visited 80 times, 1 visits today)