It´s Sunday, 7. February 2021 and Siberian winter is starting to spread into continental Europe.
The first country in it´s way, excuding Eastern Europe, Scandinavia and Baltic states is Poland.
Northeastern parts of Central Europe already at the weekend reported severe frosts, only -26,1°C in Różanymstok.
It is 3,6°C warmer, than extreme Siberian winter from the 1st peak in January 2021 /https://mkweather.com/2021/01/19/surprising-night-in-poland-biebrzy-297c//, but 5,1°C colder than measured value from the 2nd, weaker, peak /https://mkweather.com/2021/02/01/zamoscie-210c-lublin-ground-frosts-260c-and-bialystok-43-cm-of-snow-2nd-peak-in-poland//.
On GFS outputs for Sunday morning, was only value -20/-21°C for northeastern Poland. This value is still 11-12°C warmer, than extreme values on the newest GFS outputs for Poland, Czechia, Slovakia and Germany /https://mkweather.com/2021/02/07/40c-in-central-europe-after-100-years-shocking-outputs-gfs-are-brutally-cold//.
It means, that estimates of the coldest night in Poland during the next period (expected historic frosts) should move around -38°C (-26°C minus 12°C)!
Maybe, extremely historic outputs will be weakened during next week, but for -30°C possibility according to logic like that, temperatures -25°C and lower on outputs of GFS should be predictor of temperatures lower than -30°C for the region.
It means too, that we have 7°C reserve now, to reaching -30°C frosts in outlook, what is very powerful moment, with many exceptations of weather watchers, but many wrinkles for civil forces.
Moreover, in southeastern Poland are already valid warnings before snow calamity – regionally it should fall up to 1 meter of snow during next days.
Just in this region, in southeastern (or southern) Poland, should be upcoming historic frosts thanks to deep snow cover the strongest.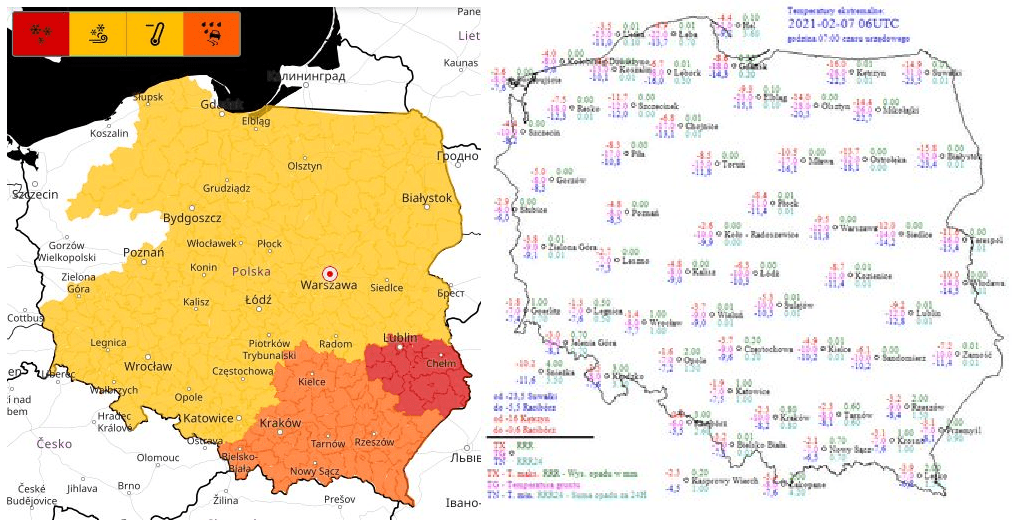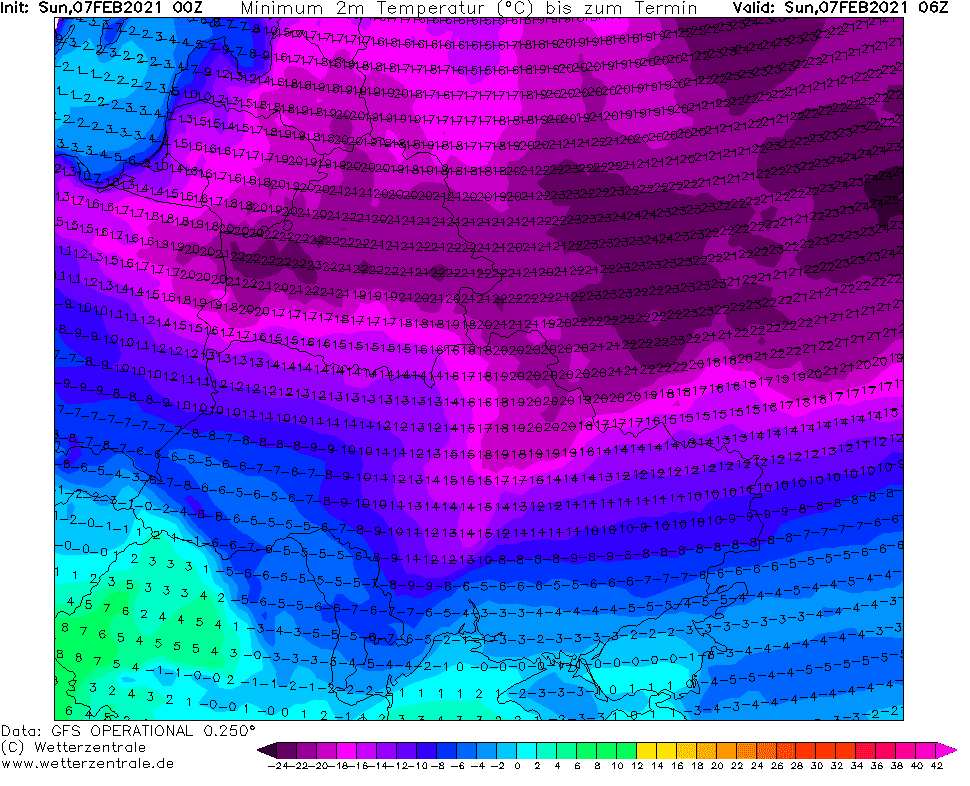 Read more:
(Visited 77 times, 1 visits today)