Before an arrival of powerful cold front from the Atlantic, extreme heatwave in southwestern Europe has began, with record high temperatures and pre-frontal storms in the Spain, Portugal and France.
Before anomalous heatwave and severe storms in the next period we have warned already at the weekend /Heatwave will be stronger as was forecasted and extremely deadly! Mediterranean +50°C, Balkan +44°C, Central Europe +38°C, Scandinavia +34°C – mkweather; Round of severe storms hits Europe between 16.-22. June 2021 – mkweather/.
According to ESWD database, the strongest storms with large hails and gusting winds caused many injuries and hit mainly northern Portugal and northern and eastern Spain.
It however wasn´t frontal storms – all last week, the Spain according to AEMET reported national maximum temperatures +38/+41°C, with peak on 10. June 2021 (Andújar, +40,5°C), on Tuesday still with temperatures up to +39,2°C (Andújar). /El Tiempo. Hoy y últimos días – Datos horarios – Agencia Estatal de Meteorología – AEMET. Gobierno de España/.
Surprising were on Sunday and Monday maximum temperatures in Perpignan, southern France, where +37,1°C on Sunday and +37,3°C on Monday, 13.-14. June 2021 was measured.
It´s the second highest June temperatures in the city in all-time history, after abnormal June 2019, when +42,4°C was measured in the city and exceptional +46,0°C in Verargues, near Montpellier.
Extremely hot was already on Sunday, 13. June 2021 in Switzerland, +34,3°C in Mogadino and northern Italy, +35,0°C in Aosta as one of the earliest +35°C in the region.
In Arcen, the Netherlands, +29,7°C and in London, the UK, +28,8°C was on Monday, 14. June measured. Large parts of continental Europe including northern France, Benelux and Germany for the 1st peak of Summer 2021 are only waiting.
Forecasts of expected national maximum temperatures such as forecasted cold front manifestations in Europe in next days will be a topic of the next Mkweather articles.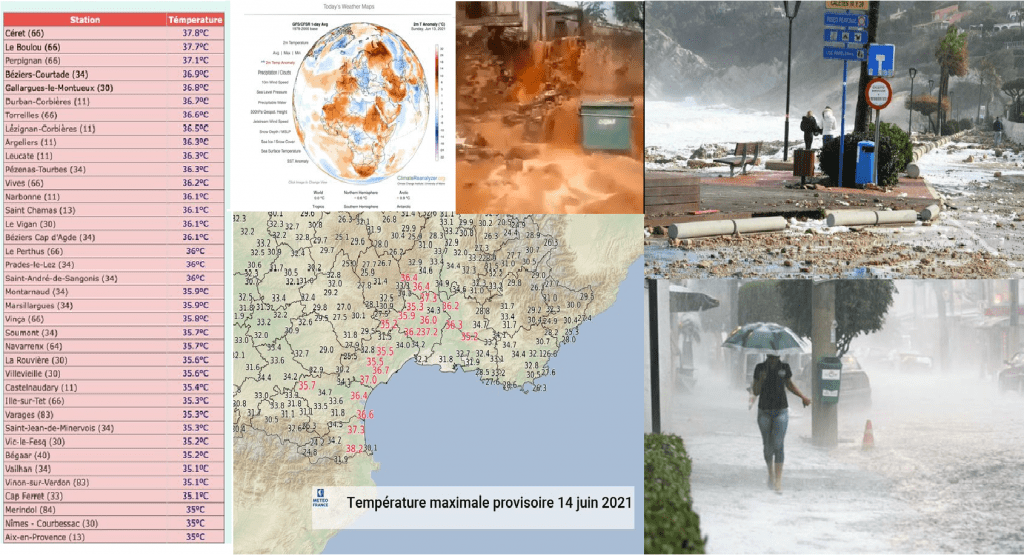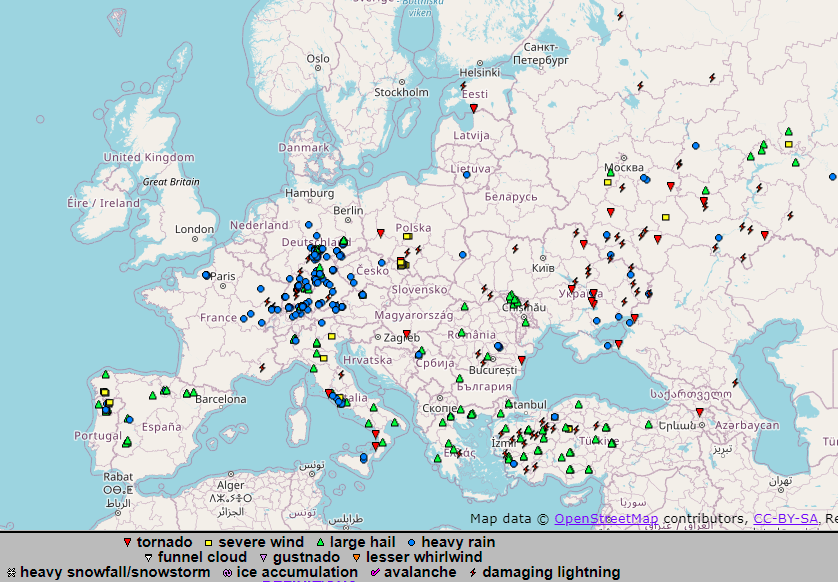 (Visited 55 times, 1 visits today)