Weather extremes hit last week many parts of eastern Asia.
Extreme ice storm – the worst for more than 30 year, hit Vladivostok /https://mkweather.com/2020/11/20/catastrophic-ice-storm-from-moscow-to-vladivostok// and summer weather surprised Korean Peninsula /https://mkweather.com/2020/11/20/summer-in-korea-in-november-south-korea-262c-north-korea-208c-soeul-with-the-warmest-and-most-rainy-day-ever//.
Extreme weather didn´t avoid China, too – a powerful cold front has brought severe snowstorm in Harbin region, northeastern China and in some parts, has appeared ice storm, too.
The first snowing of the winter season 2020/2021 has been reported from Beijing, too, at the night from Saturday to Sunday and on Sunday, 22. November near temperatures -0,8 / +3,8°C.
Many parts of China report now winter monsoon, with calm wind conditions and low precipitation amounts, but in Northeast is weather more dynamic, with snowstorms, snow and winds and Southeast reports in warm air T-storms, too. Similar conditions are forecasted to next 16 days, too.
In Harbin, only last week, on 12. November, temperatures reached +12,3°C and was warm autumn, but last days, temperature dropped up to -15,2°C and on Monday, 23. November 2020, maximum temperature reached only -5,5°C and city was still imprisoned in large amounts of snow, which fall on Friday and stay in the city during ice days (all day below 0°C) at the weekend.
Tulihe, northern China (737 MASL) already reported –31,5°C and arctic days, with maximum temperatures below -10°C (-11,7°C on Sunday, 22. November).
Cold air will be during current week shifting from north to the southern regions, with widespread negative temperature anomalies in densely populated areas.
It appears, that cold conditions are shifting to more southern regions around whole Northern Hemisphere, with expected neutral or weaker negative AO phase.
Cold blasts are forecasted for parts of Europe /https://mkweather.com/2020/11/22/long-term-forecast-very-cold-weather-between-29-11-8-12-in-europe// and Northern America, too /https://mkweather.com/2020/11/22/next-3-coldwaves-in-midwest-and-northeast-with-peaks-around-24-november-and-1-and-6-december//. We will see, what it makes with further weather patterns across continents in December 2020 and when polar cortex will start to return back to the northern regions – for now, good conditions are forecasted minimally until 15. December or until Christmas 2020.
Infographics: wxcharts.com: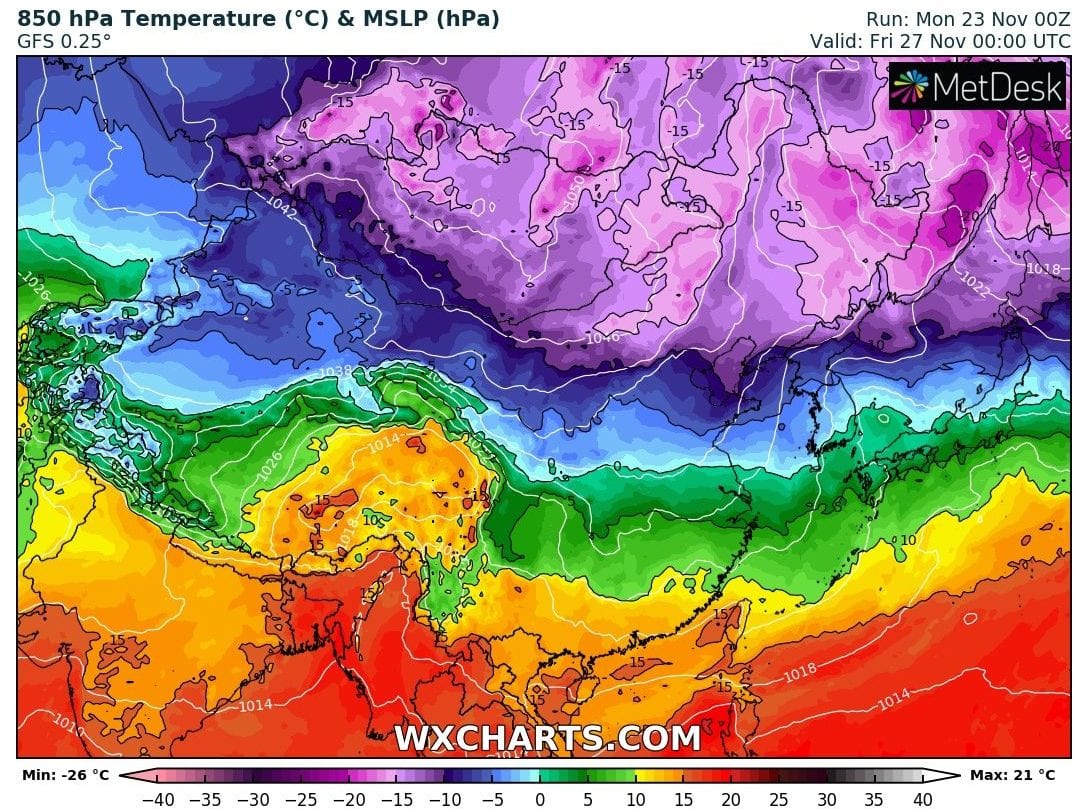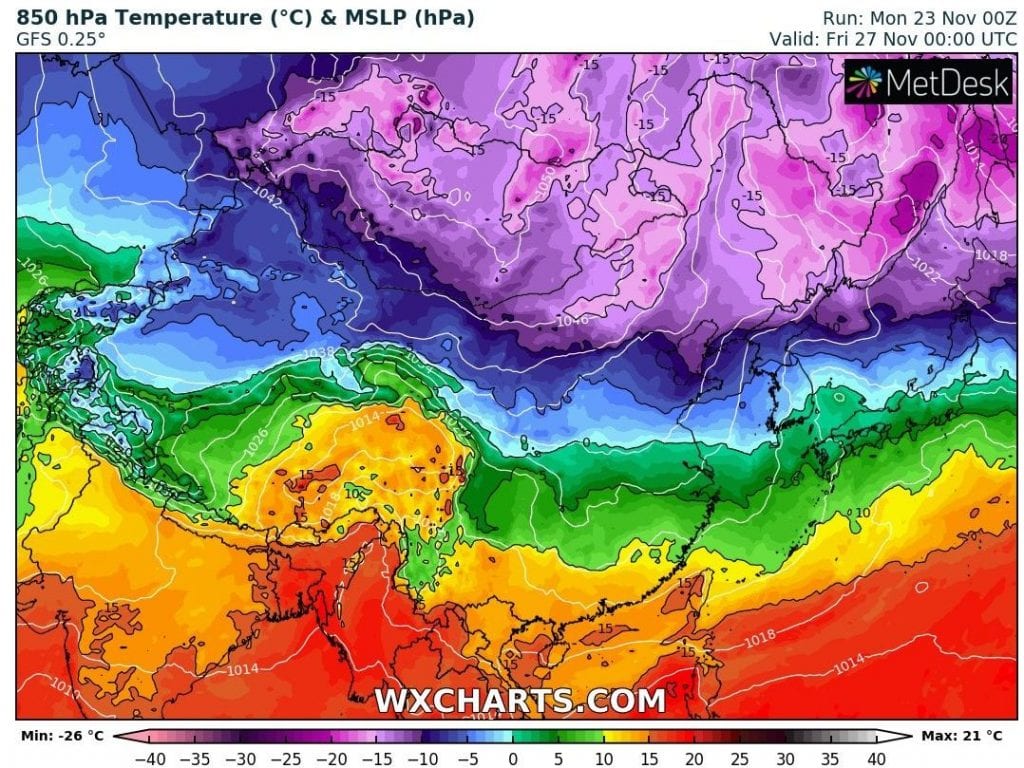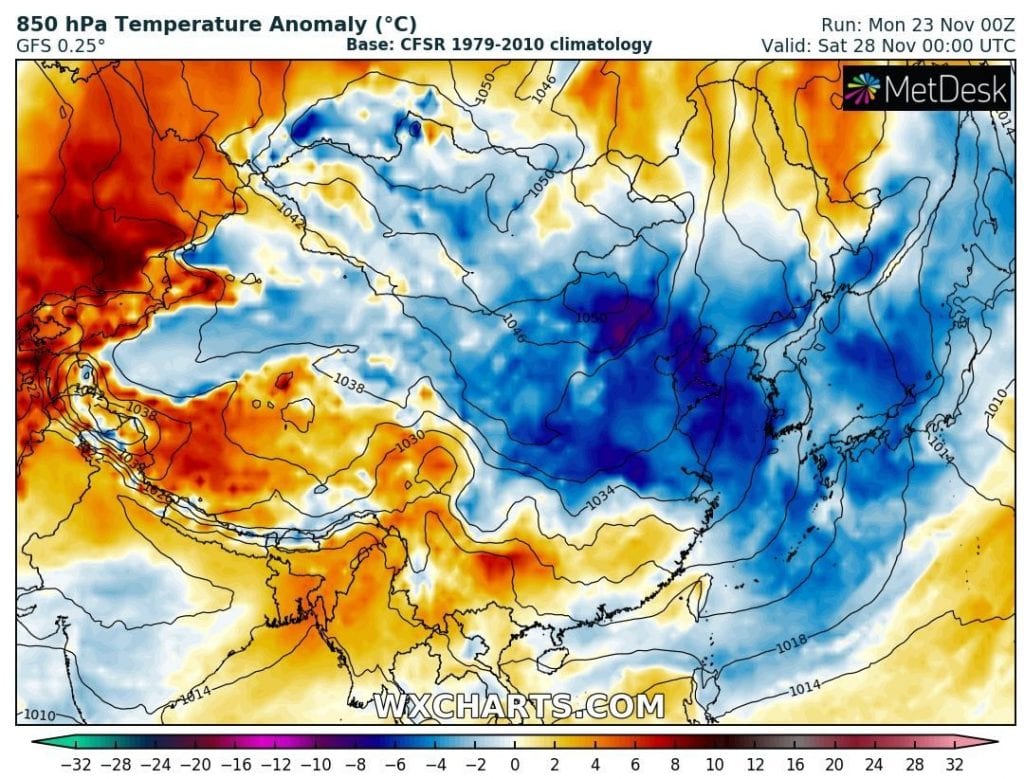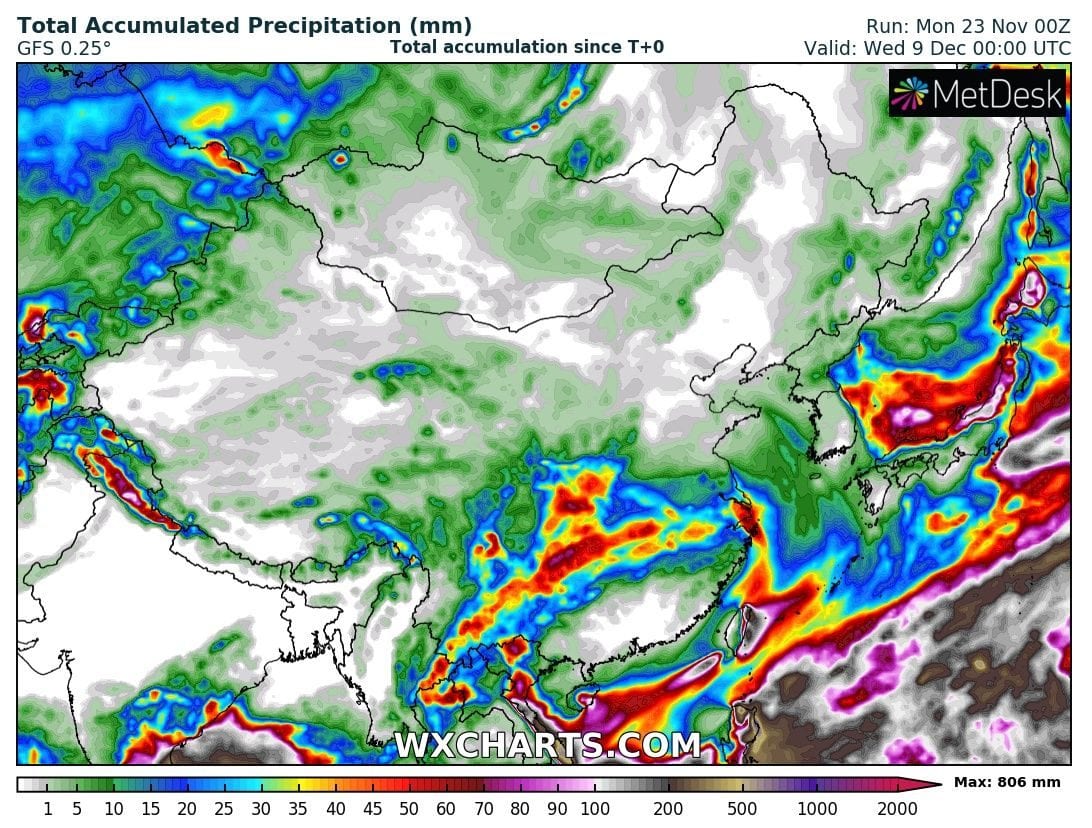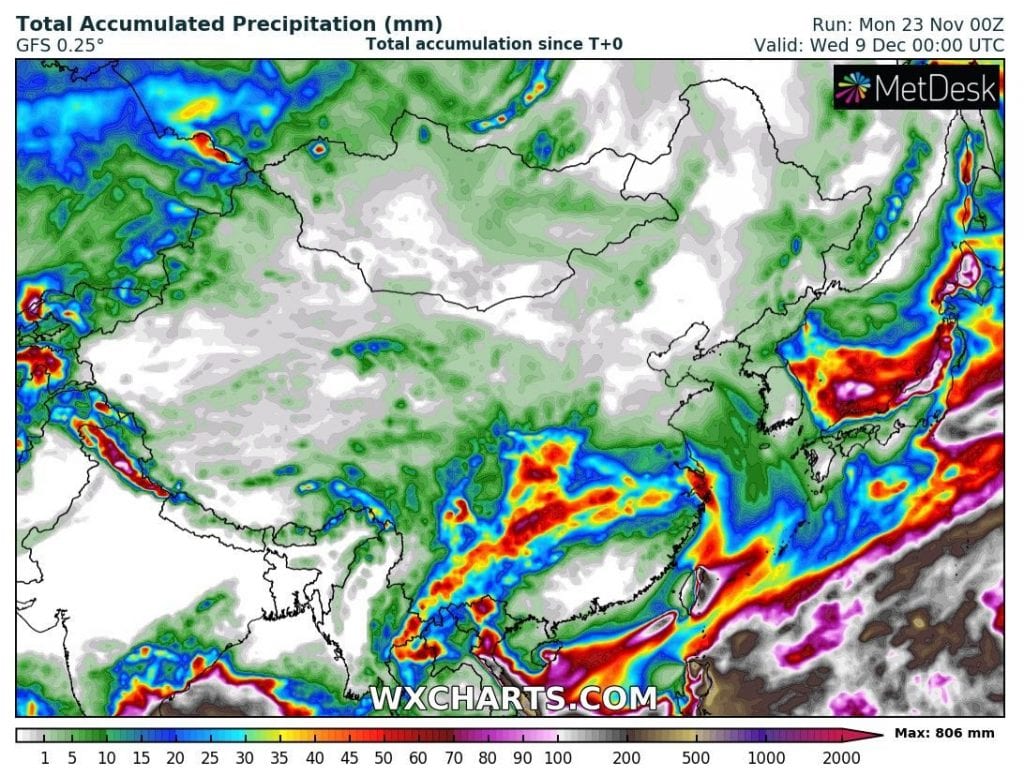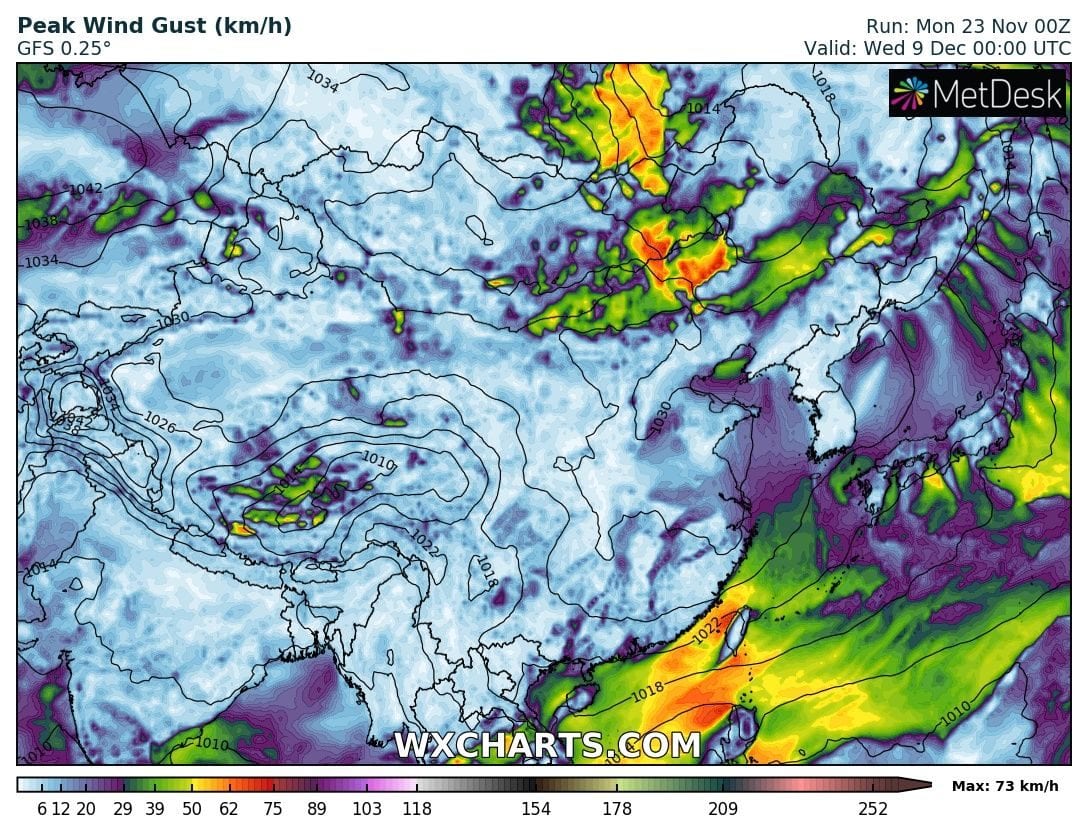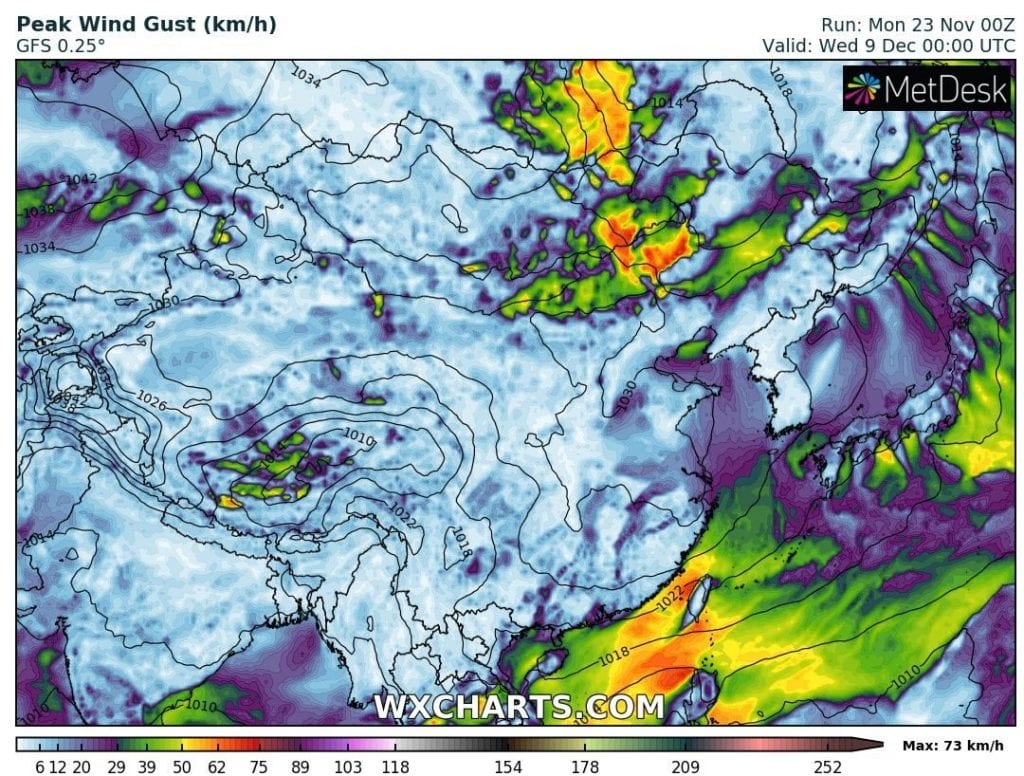 Read more: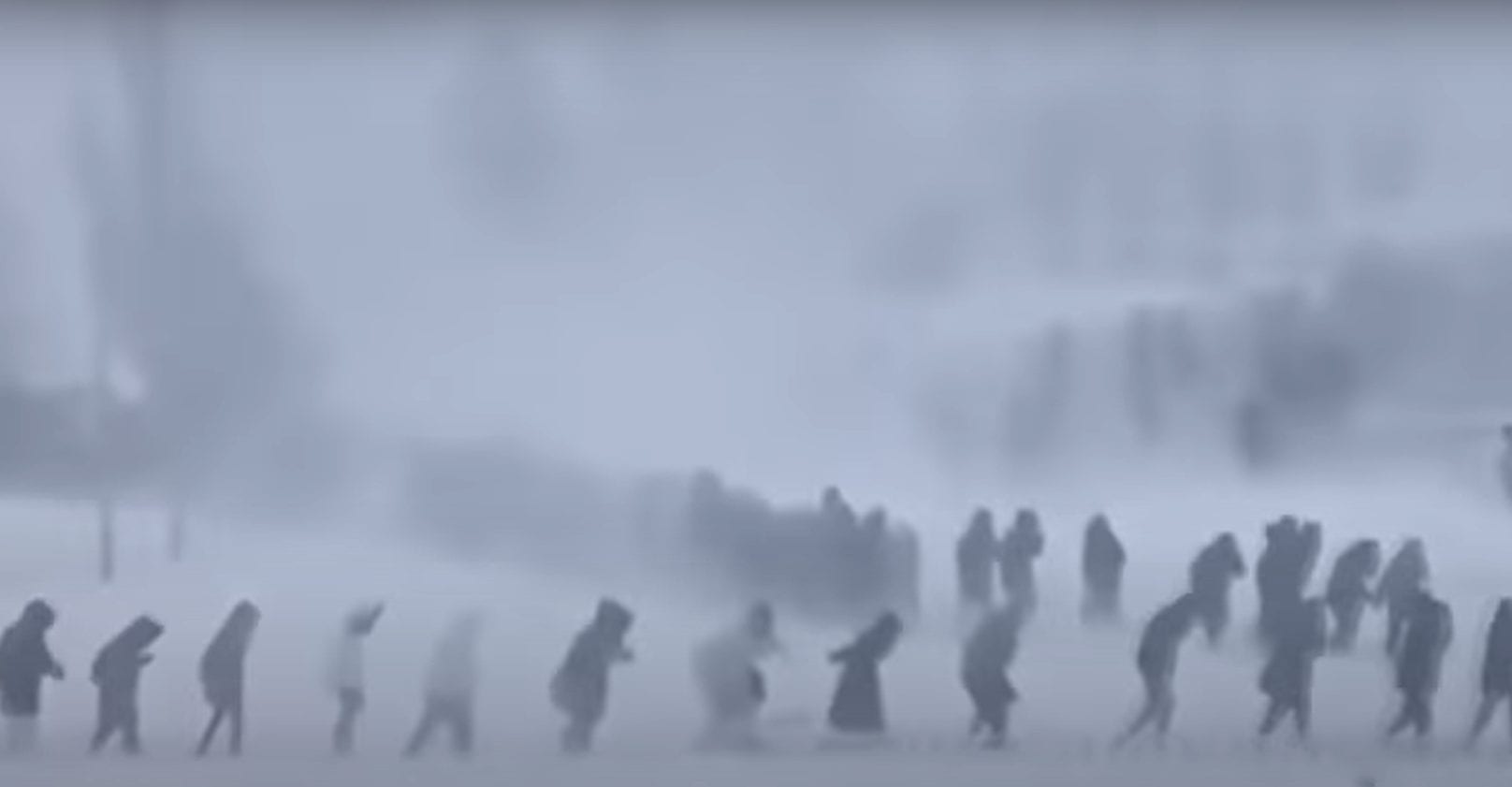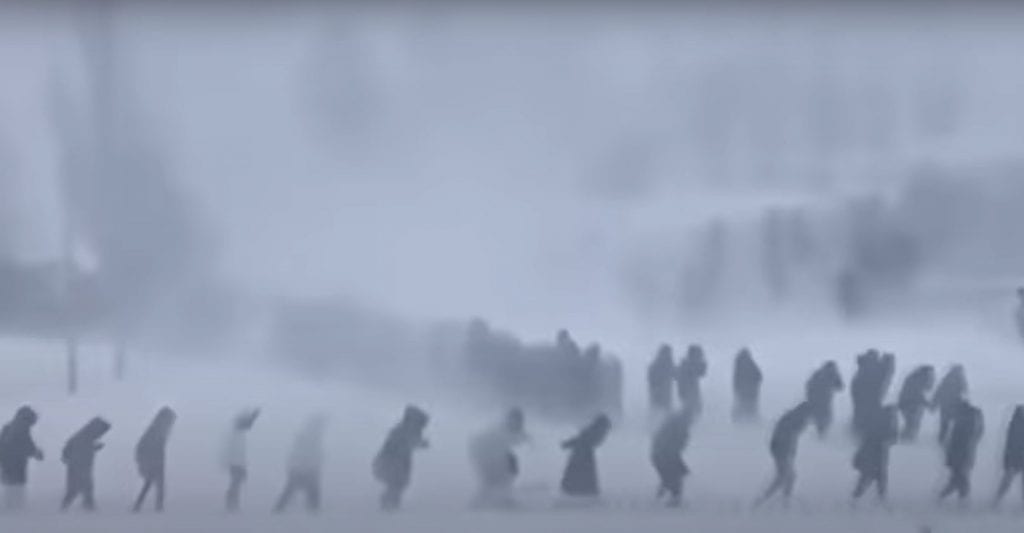 (Visited 214 times, 1 visits today)