Southwest India with the highest yearly rainfall for 150 years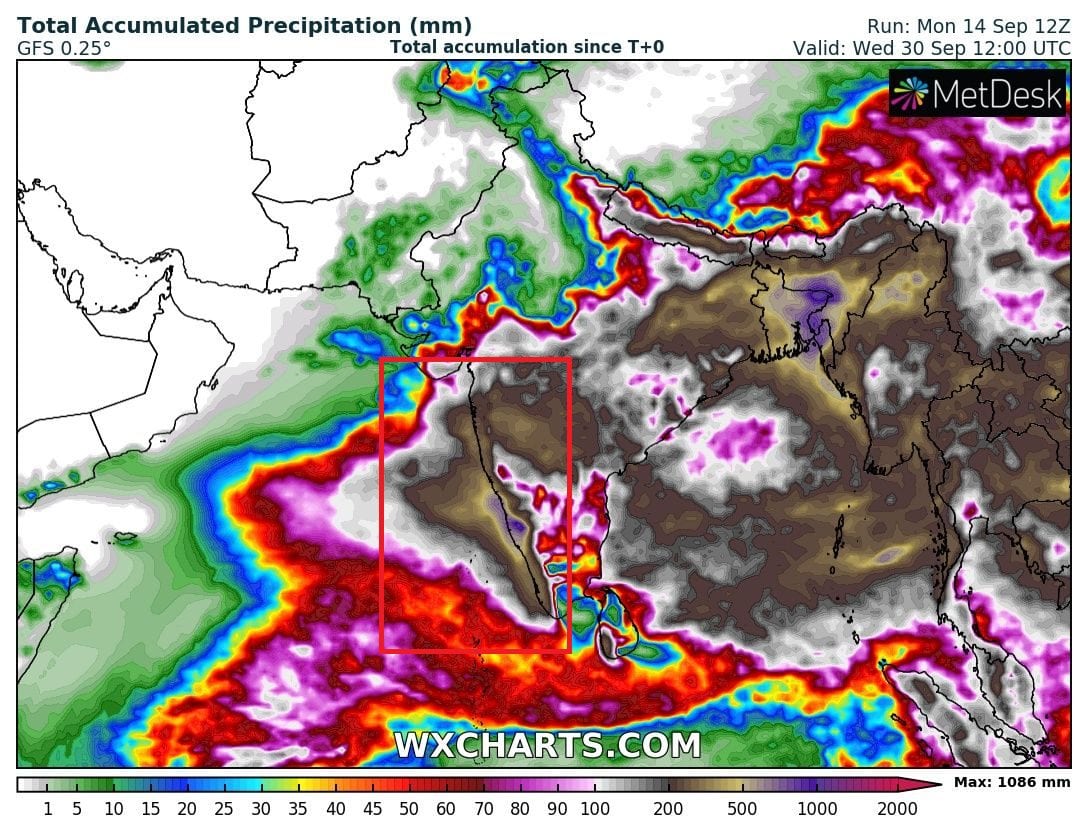 Coast of Arabian sea in India has received this year extreme amount of precipitation. The most of this coastal territory falls into state Kerala.
It is only mid-September and precipitation amount in Kerala in the next two to three days will reach 2000 mm (80 inches) /https://www.financialexpress.com/lifestyle/science/kerala-rainfall-may-receive-record-rainfall-in-150-years/2082663//.
It will be third year in a row with average precipitation amount over 2000 mm and very probably the most rainy year within all-time records which have began before 150 years.
Record holds an year 2018 with 2517 mm in average. Last year dropped 2310 mm.
According to wchxarts, next rainfall up to 1086 mm is expected in Indian borders with Bangladesh, but in Kerala too until the end of September 2020.
The strong Asian monsoon will continue till end of the month in South, Southeast and East Asia thanks to La-niňa conditions over Pacific region. Parts of Vietnam, Cambodia, Laos and Myanmar are expecting 200-500 mm of rain, Bangladesh 600-1200 mm of rain in a very short time. South Korea and Japan has reported 3 strong typhoons during few weeks from August to September 2020 (Bavi, Maysak and Haishen) – Korea with first year with 3 typhoons ever.
Not only, La-niňa, but too Climage Change brings stronger Asian monsoon to large parts of Asia /https://mkweather.com/2020/07/22/once-in-a-century-late-summer-monsoon-causes-historical-floods-in-china-and-india-in-july-2020-climate-change-brings-stronger-late-monsoon-in-asia//.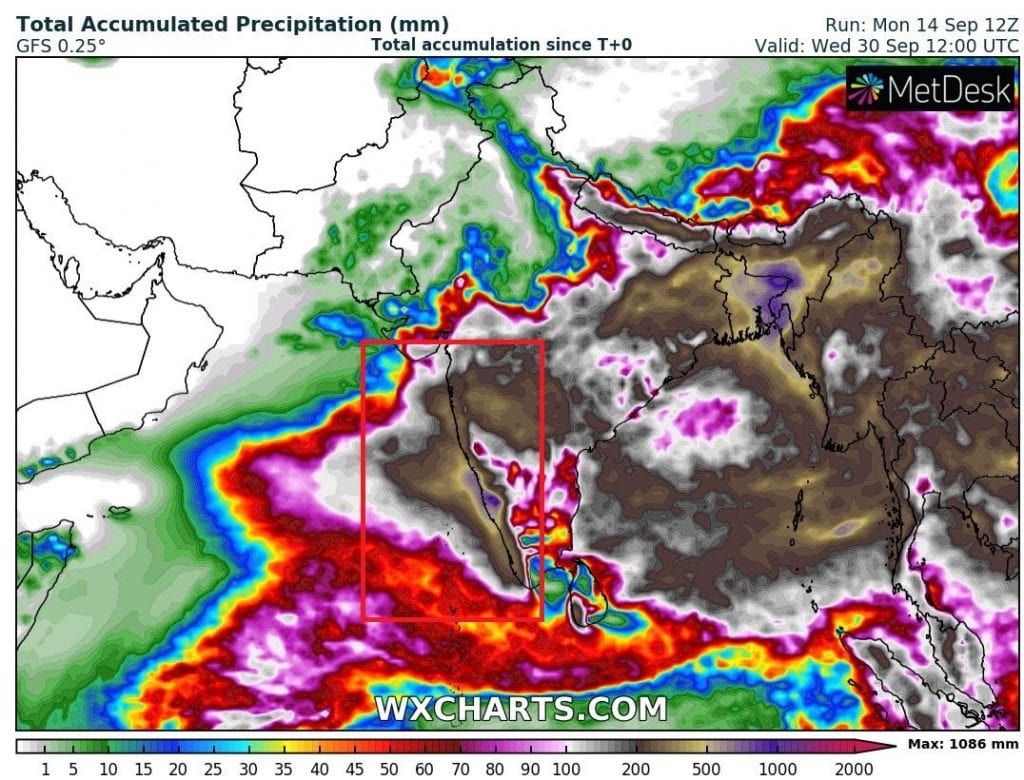 Read more: