Southwest USA after +35°C / 94°F and wildfires a powerful coldwave early next week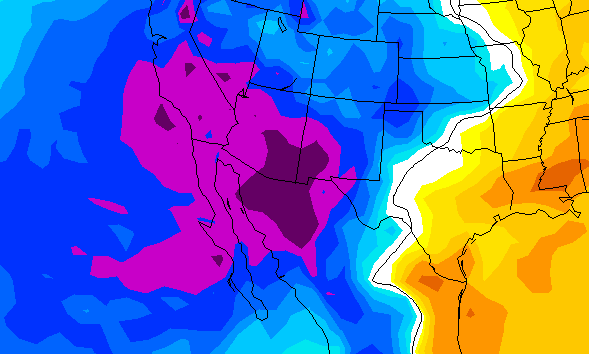 While Europe was during last week sink into Siberian winter, California, Arozina or Nevada in the USA have enjoyed tropical, summer-like weather. Situation however, in some parts of California has been critical thanks to extreme Santa Ana winds and unseasonably windfires. After extreme tropical outbreak, a powerful winter coldwave in region already early next week is expected.
The hottest was during last period in Camarillo, California, where meteorologists measured almost supertropical +35°C (94°F = +34,4°C). Temperature records were reported not only from California, but too from Arizona or Nevada.
Santa Ana winds were the strongest in Ward Mountain, with wind gusts up to 220 km/h / 137 mph.
Immediately after peak of summer weather in the middle of the winter, next round of wildfires has been reported. Some fires reached populated areas.
During next days, wildfire conditions will be weakening and early next week, extremely codl air, with anomalies below -12°C in 850 hPa will shift over California, Arizona, New Mexico, southern Nevada and parts of Mexico.
Southwestern USA and Mexico therefore are waiting temperature shock, with possible cold mornings, what should make worse respiratory diseases (influenza, covid), but too e.g. a heart attack rate /https://mkweather.com/2021/01/16/heart-attack-influenza-cancer-frostbites-hypothermia-covid-what-you-should-to-know-about-arctic-and-siberian-coldwaves// in the region.
In contrary, in northwestern USA during last weeks, have operated "an Atmospheric river Category 5" with winds of "Category 3 hurricane", with regional floods, in higher elevates regions blizzard conditions.
Midwest and Northern Plains have reported relative powerful a blizzard during last period.
According to the newest seasonal forecasts, powerful coldwaves in the USA and Canada will be still possible in February and March 2021 – while in February it should be thanks to expected AO- phase southern regions, in March it should be thanks to NAO+ mainly eastern Canada, Great Lakes region and Upper Midwest.
Expected minimum temperatures on Tuesday, 26. January 2021 /wxcharts.com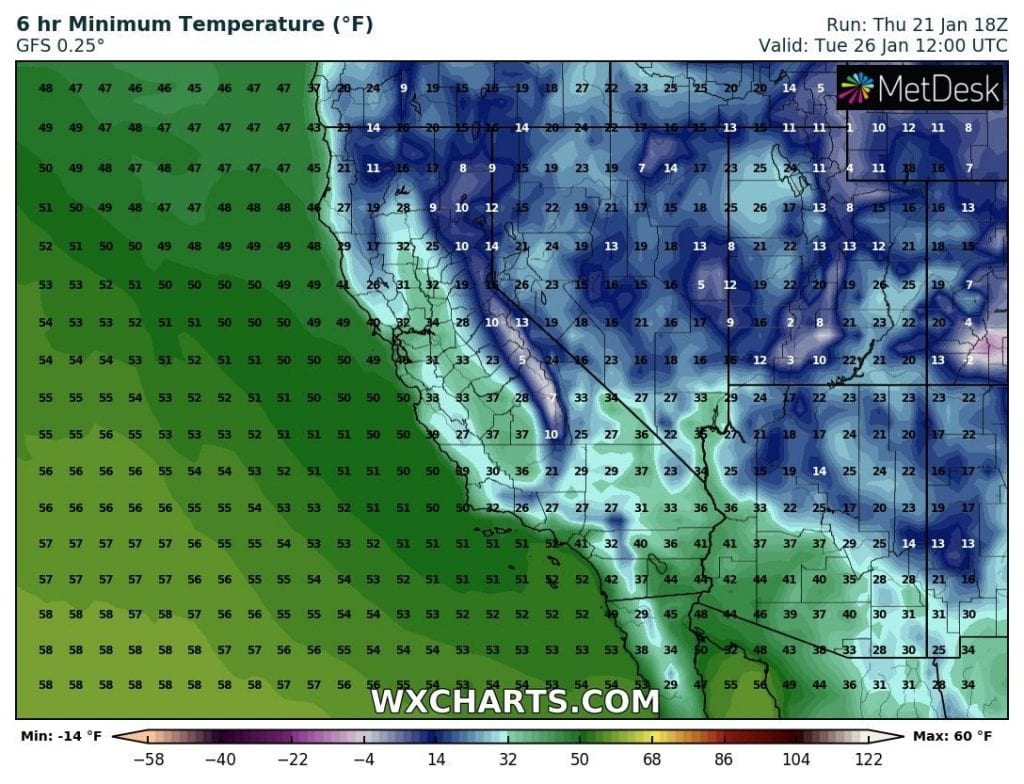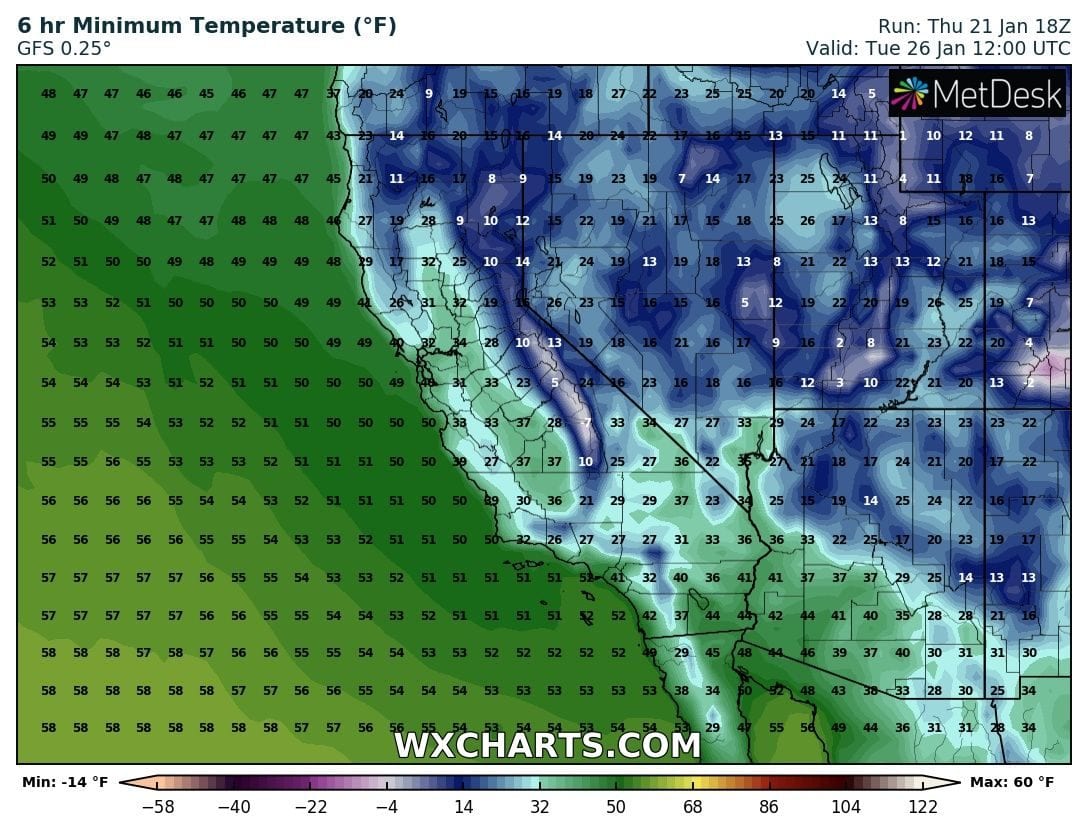 T850 hPa anomaly over the region around Tuesday, 26. January 2021 /wetterzentrale.de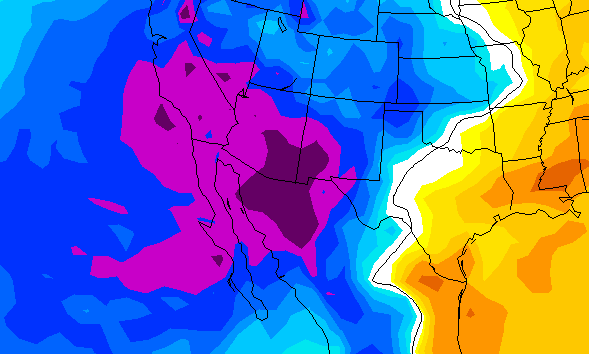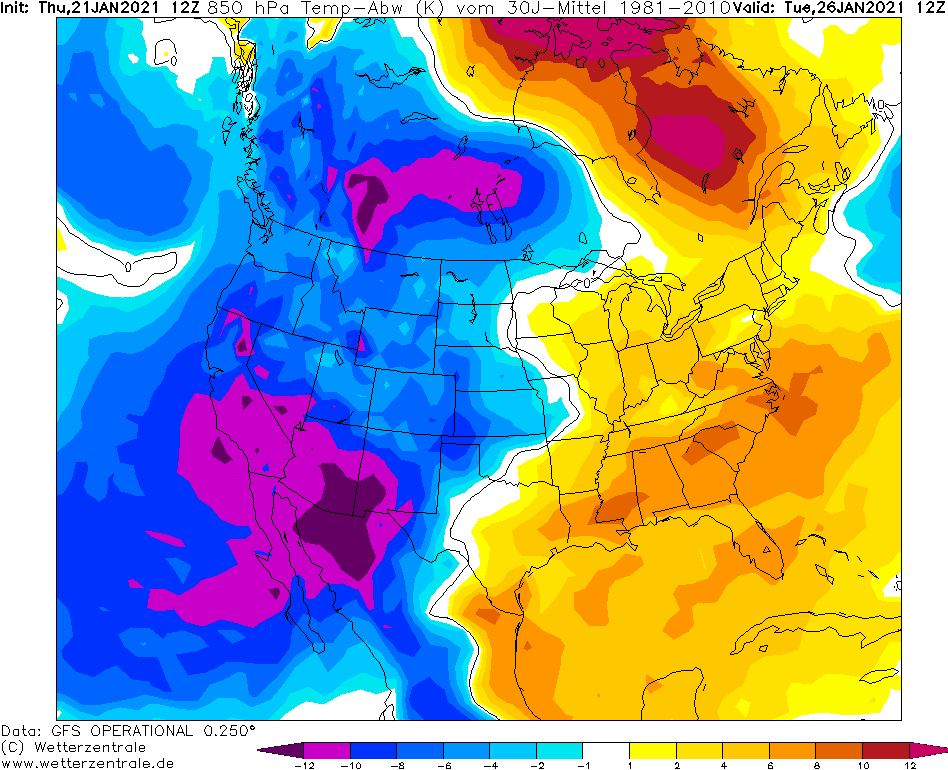 Read more: