Spring 2022 is coming! The next warm spell should surprise with +30°C in Spain, +27°C in France, +25°C in Italy and Balkan, +22°C in Central Europe, +20°C in Ukraine, and +18°C in British Islands!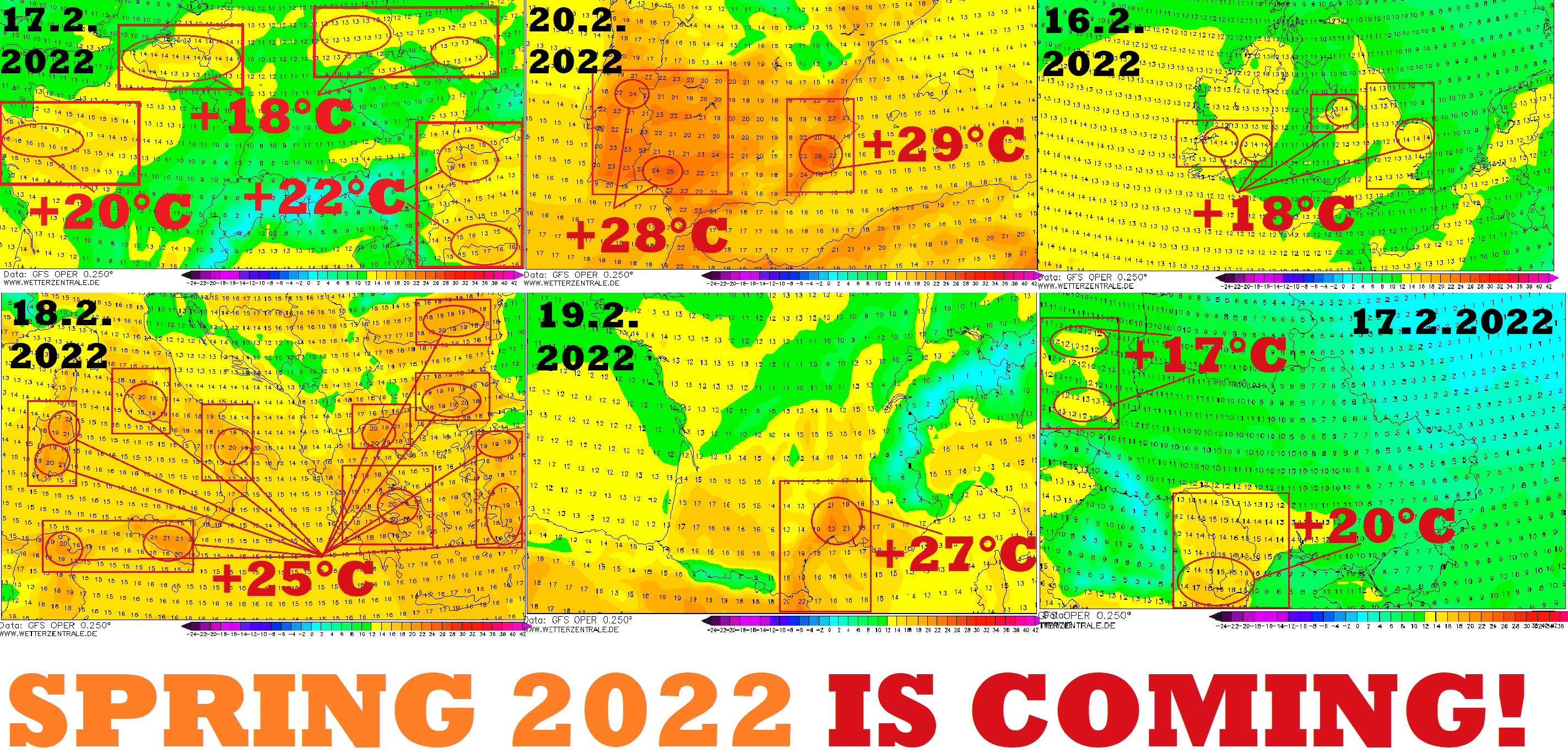 The next early spring warm spell in continental Europe is just peaking, with temperatures in the interval +15/+20°C in the warmest parts of continental Europe and after shorter cooldown in the middle of the month, the next, even stronger early-spring warm spell, in some parts of Europe we should say, that heatwave, will be peaking already between 16.-20. February 2022, in western Turkey a little later.
Extremely warm air gradually hits Iberia, France, the British Islands, and Benelux, Italy, Balkan, continental Europe, southernmost Scandinavia, Eastern Europe, and Western Turkey.
The maximum temperature in Iberia should reach until 20. February 2022 very rarely tropical +30,0°C or more, which is considered such as a tropical day.
Summer days above +25°C are possible in the rest of the Mediterranean – in Portugal, France, Italy, Greece, Balkan, and in Western Turkey.
North Africa and Northern Middle East should experience thanks to NAO+ furthermore with regional tropical days above +30°C.
Vey interesting temperatures are possible in continental Europe, from +20°C in northern France, to +22°C in Danubian basins in East-Central Europe.
Benelux and the British Islands are waiting for very warm +18°C, maybe warmer.
+20°C should be reached in Ukraine on borders with Moldova, above +20°C is expected in Croatia, Serbia or Bosnia, and Herzegovina, while southern Romania, Bulgaria, Albania, or North Macedonia should surprise with the first summer day (above +25,0°C) of the season.
In southern Sweden, it should be around +14°C, in southern Norway +10°C, but Finland will stay cold, maximally up to +5°C.
Extremely warm weather should cause many avalanches in the mountains (in the last days hundreds of avalanches in Austria killed 9 people), therefore near winter activities will be careful.
Extremely warm days will be favorable for outdoor activities and later in February or March 2022, the next powerful Spring heatwaves are predicted for Europe thanks to NAO+ (see our homepage, forecasts of NAO+ and ECMWF 42-days outlooks will be updated soon).
The peak of Winter 2021/2022 was therefore peaking in Europe in early December 2021, around Christmas 2021, and in January 2022 and the following coldwaves will be very weak for the next cold blasts considered such as the peaks of the winter.
In March 2022, temperatures above +30°C in the Mediterranean and above +25°C in continental Europe will be even rarely possible, so we should be slowly preparing for very hot and stormy summer season 2022 /https://mkweather.com/summer-2022-forecast-for-europe/; https://mkweather.com/spring-2022-forecast-for-europe-early-dry-late-stormy-very-warm// although, in April 2022, late-season frosts and snowfall should return, yet /https://mkweather.com/will-bring-early-april-2022-extreme-frosts-in-europe-and-damage-to-harvest-there-are-the-first-signals//.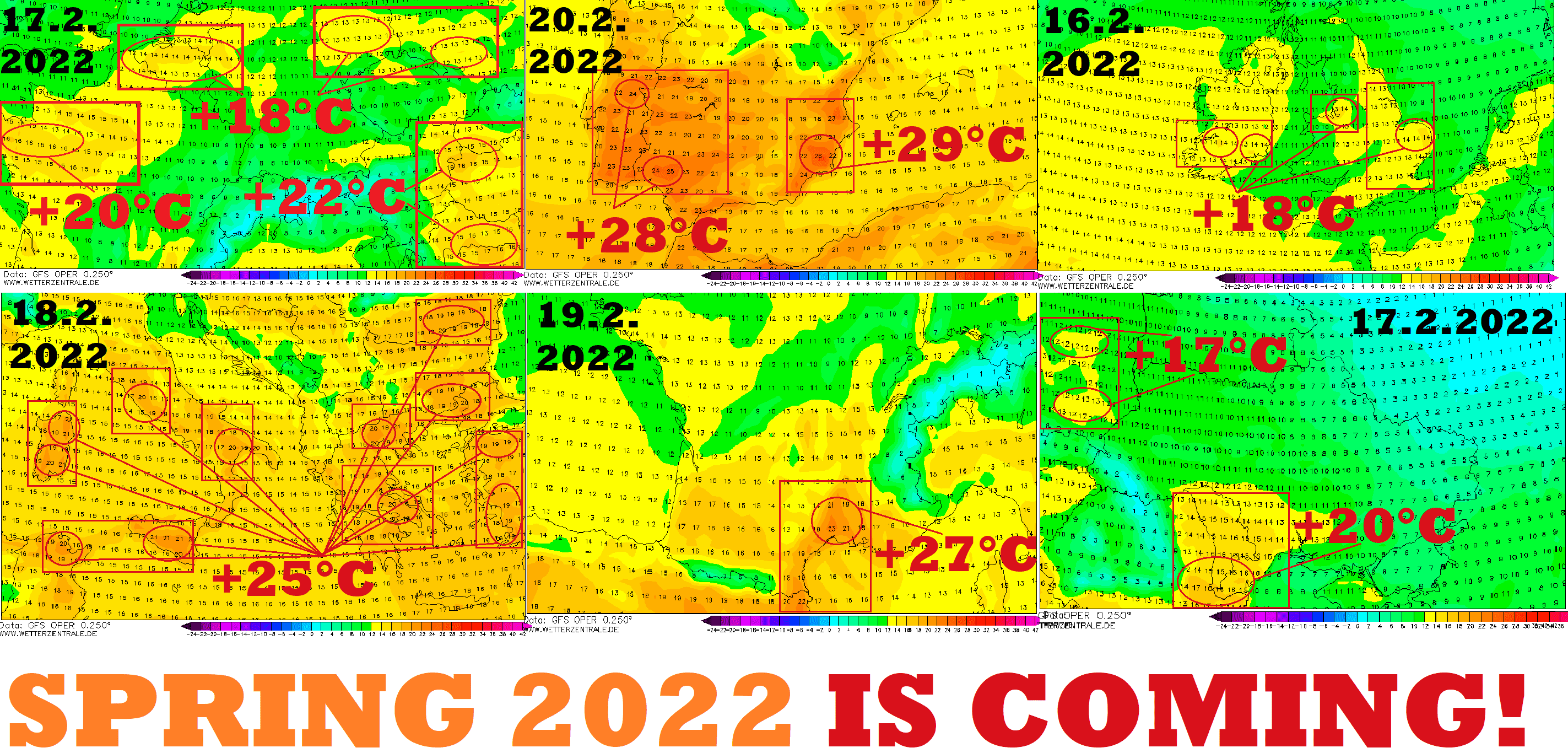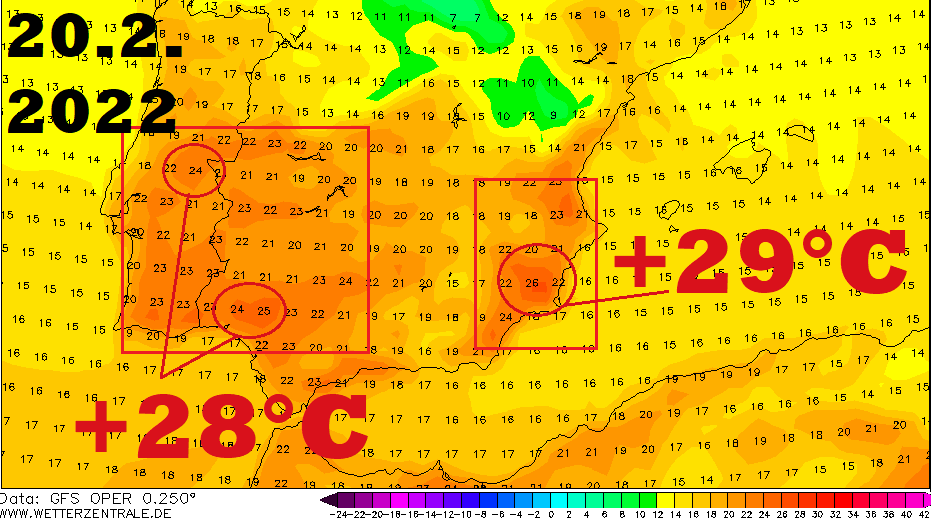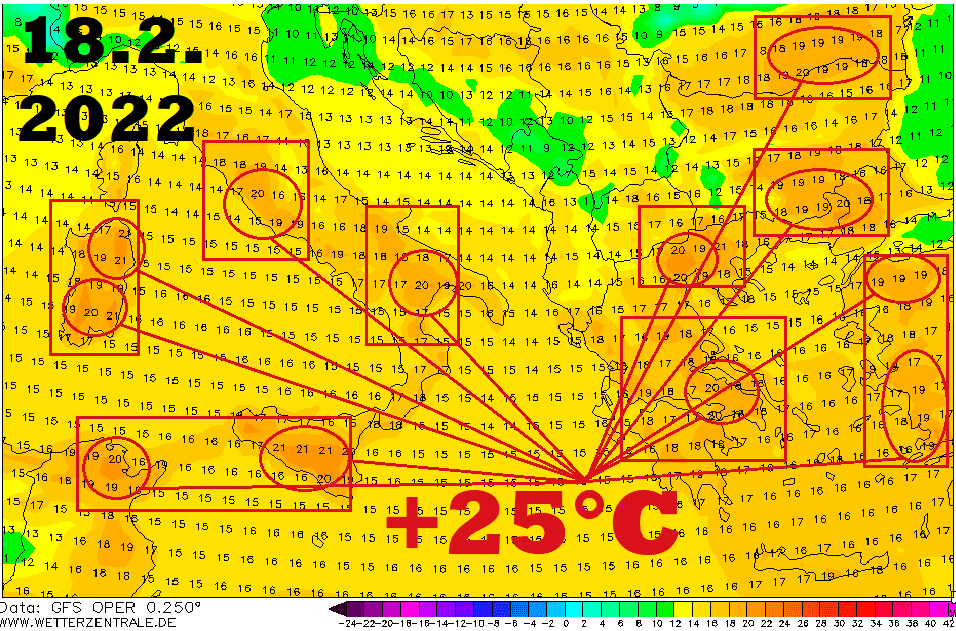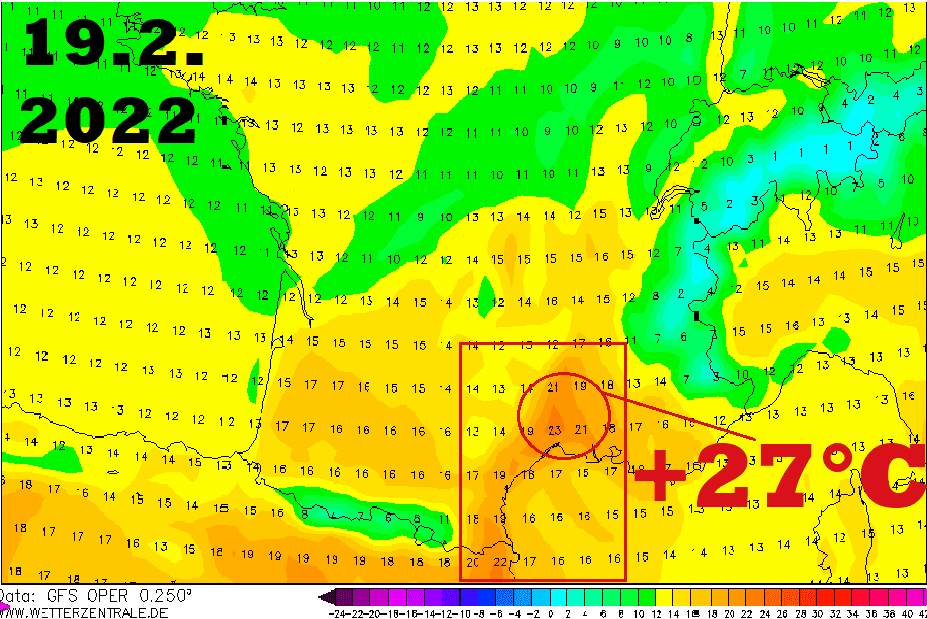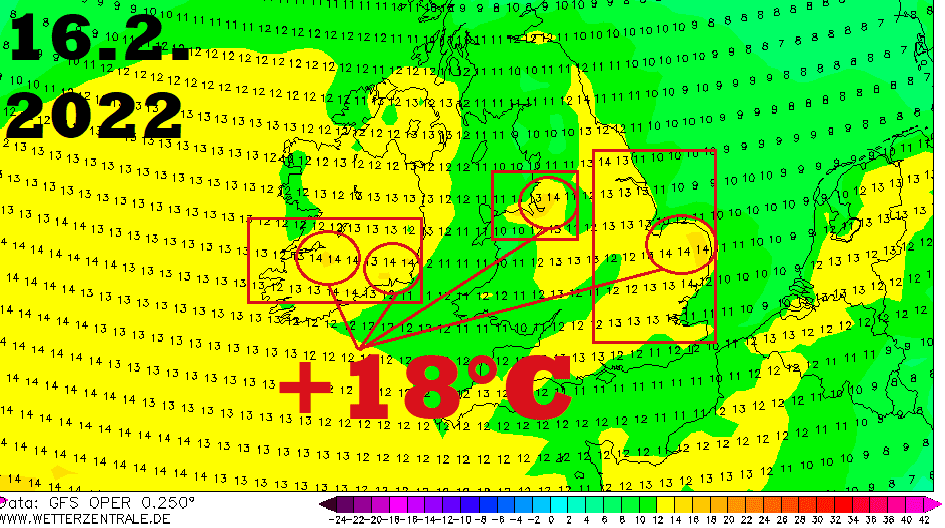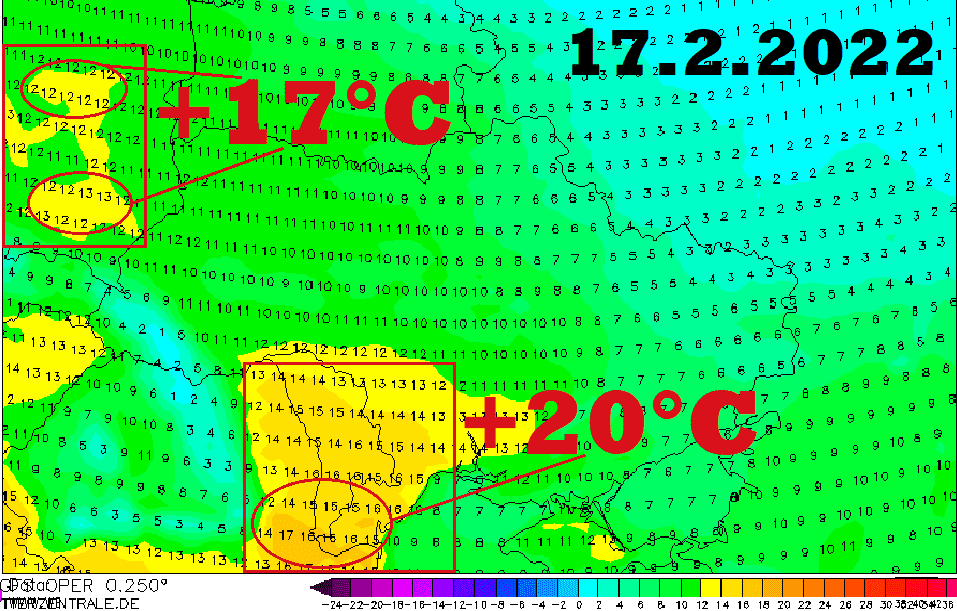 Illustration map: wetterzentrale.de
The 1st period: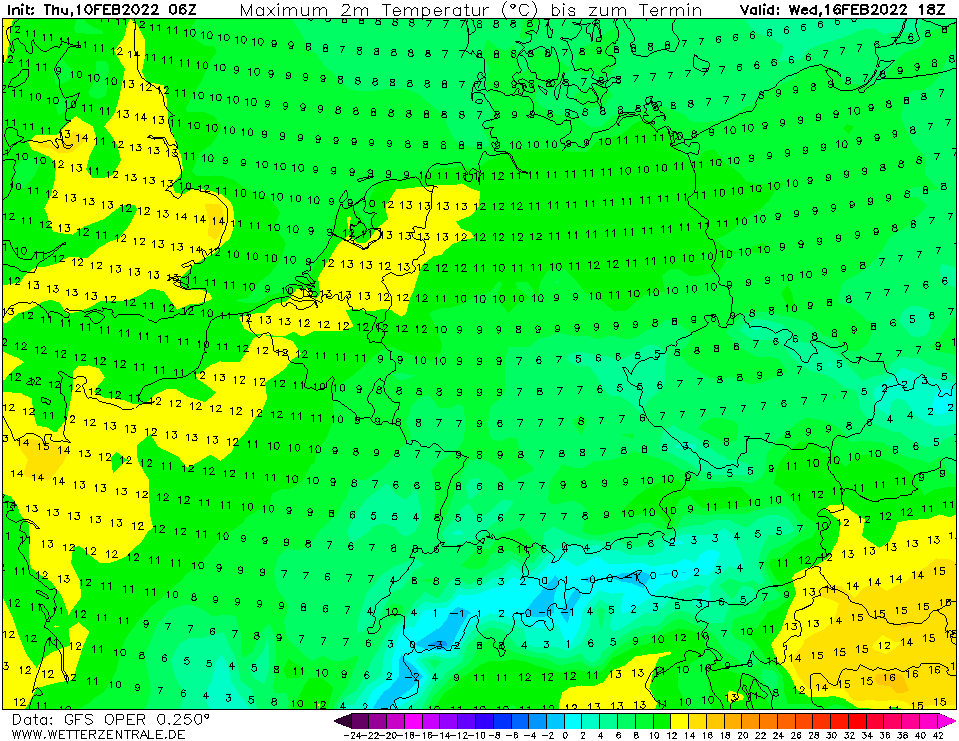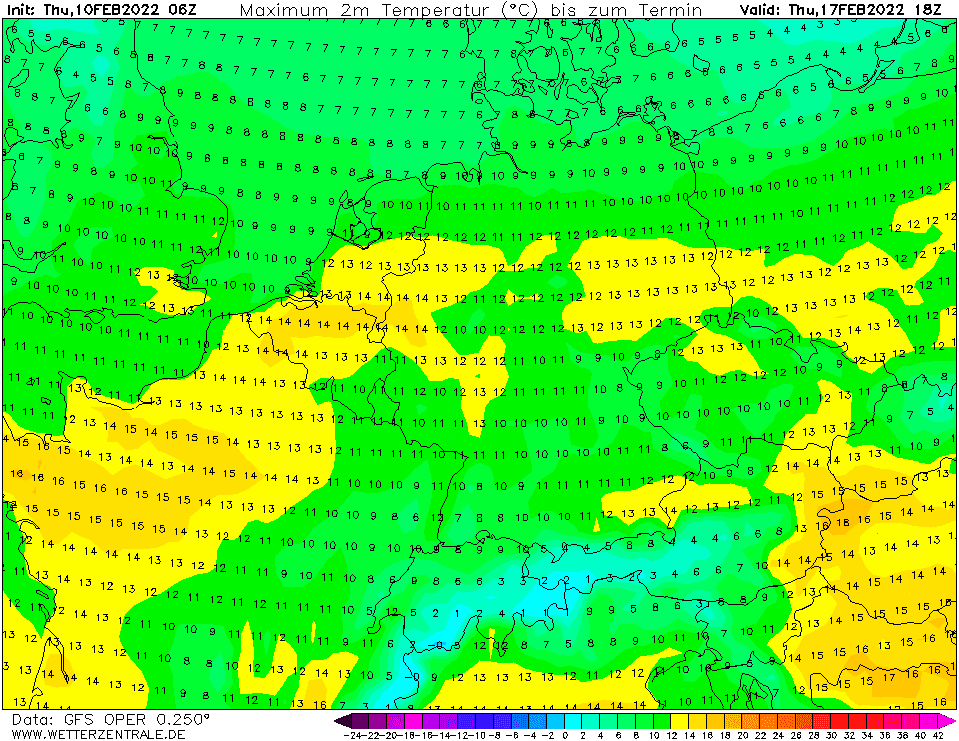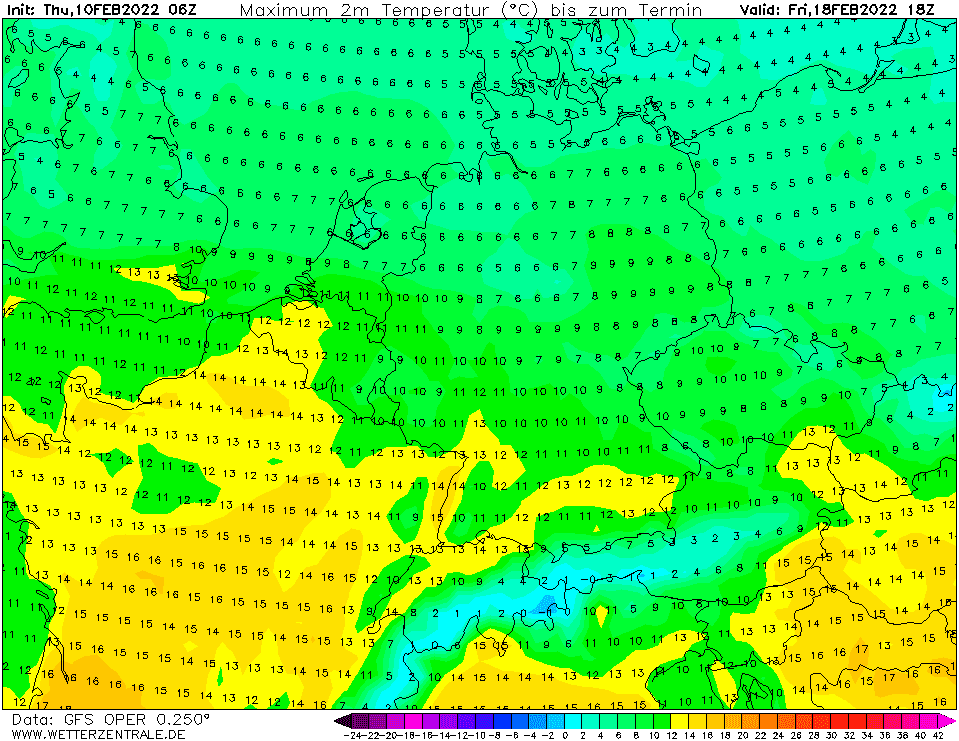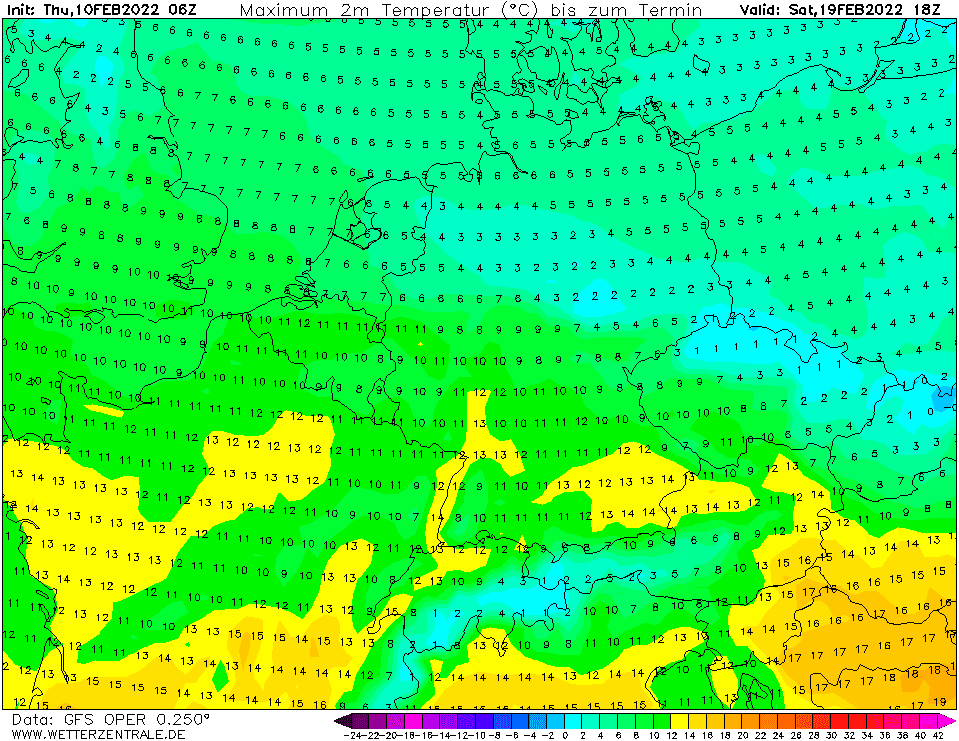 The 2nd period: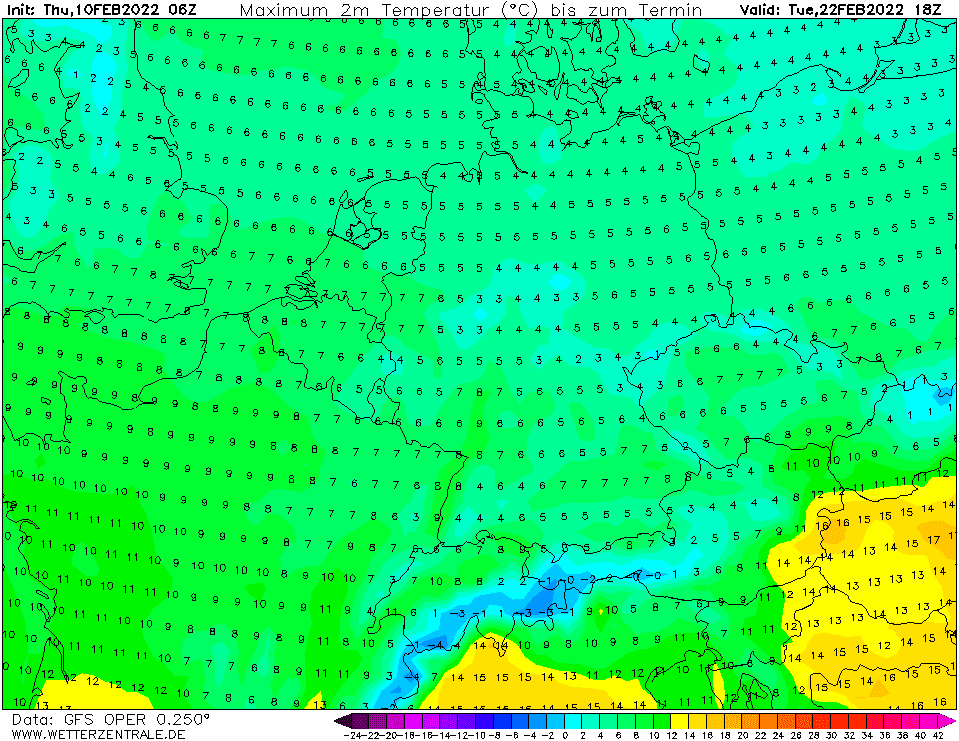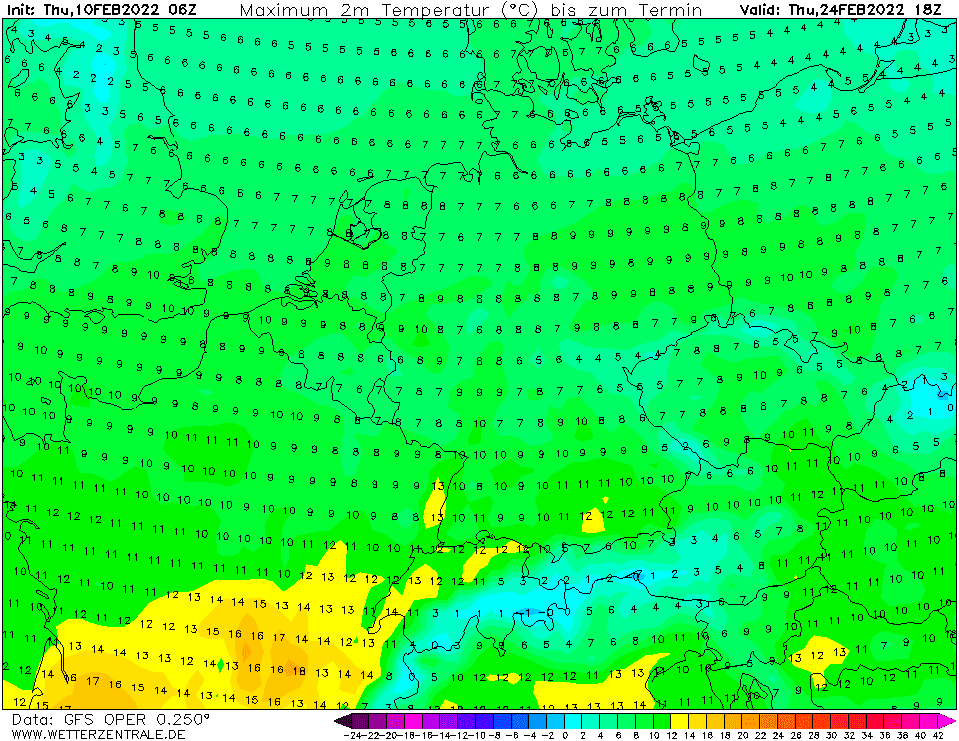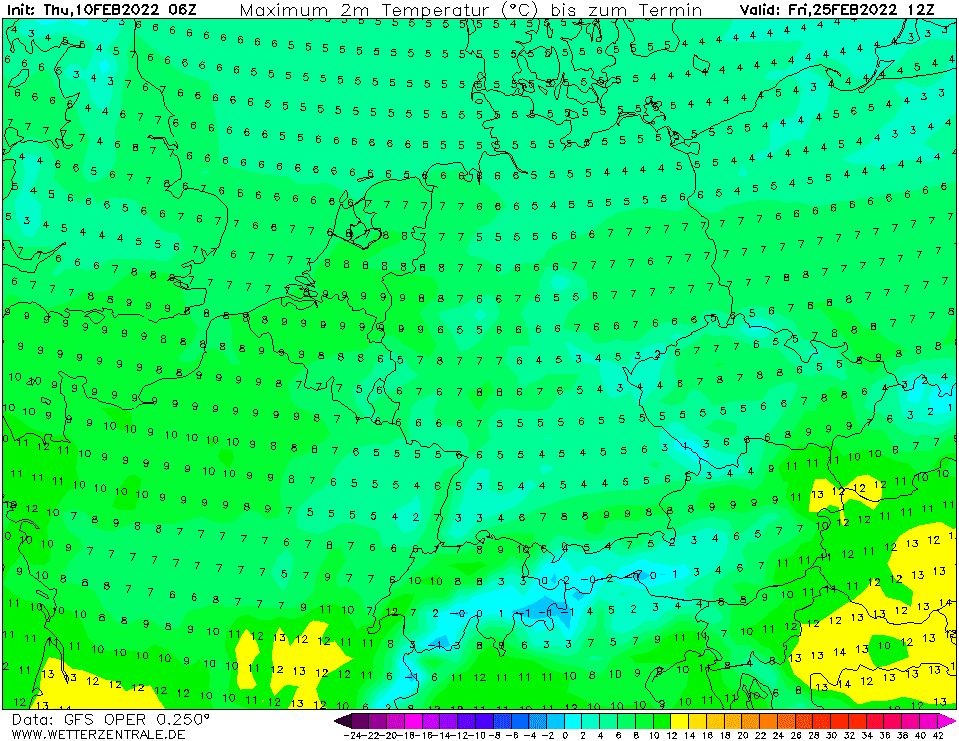 Source: wetterzentrale.de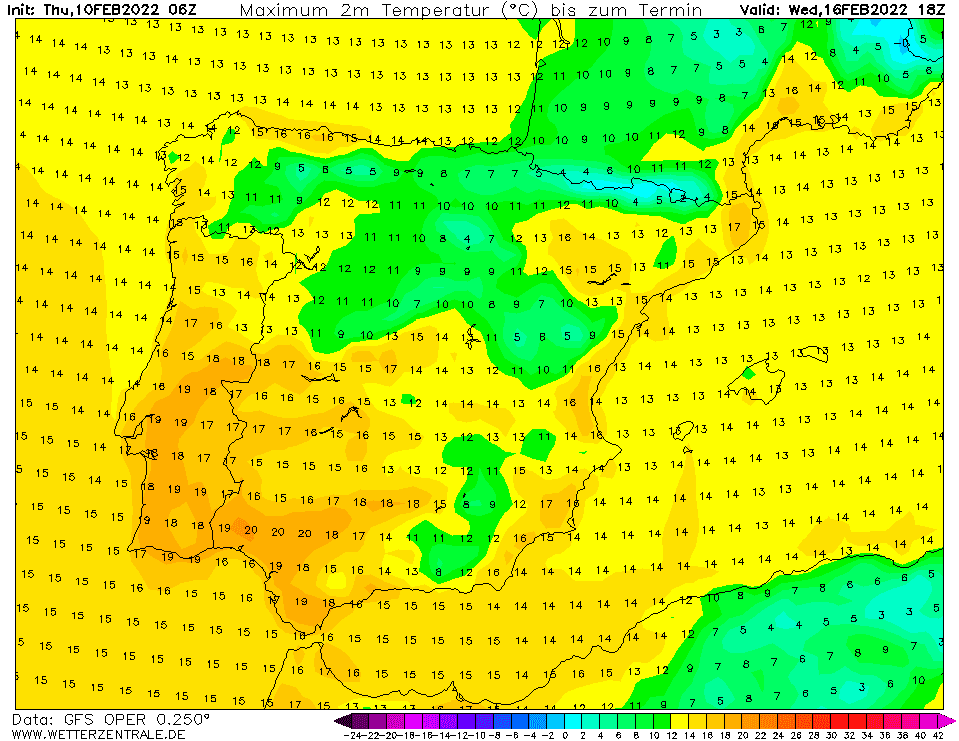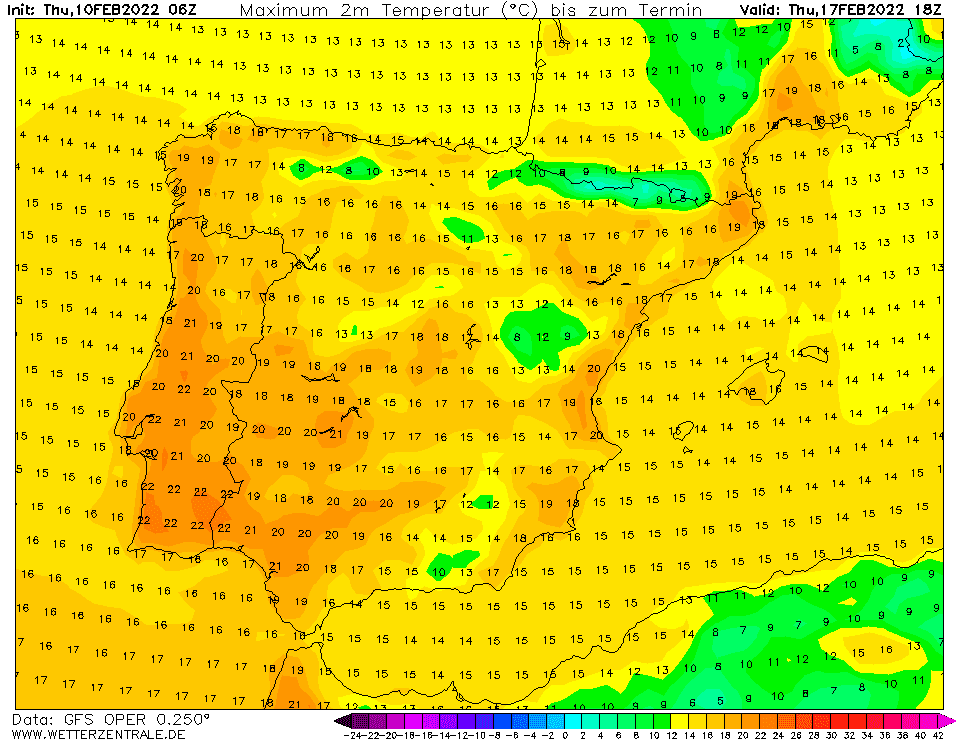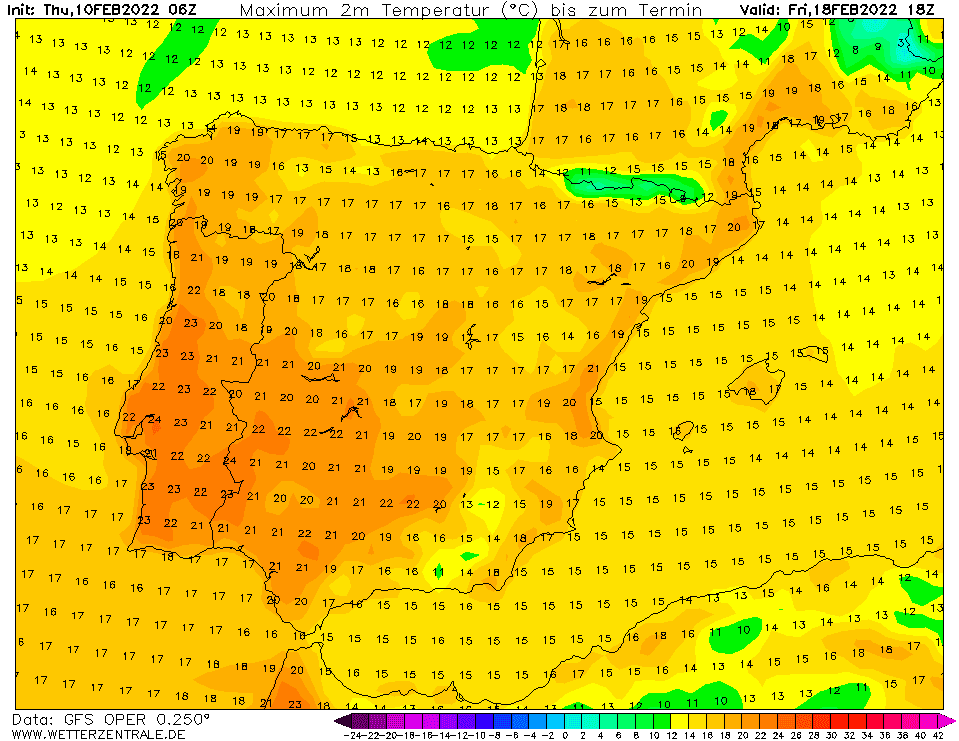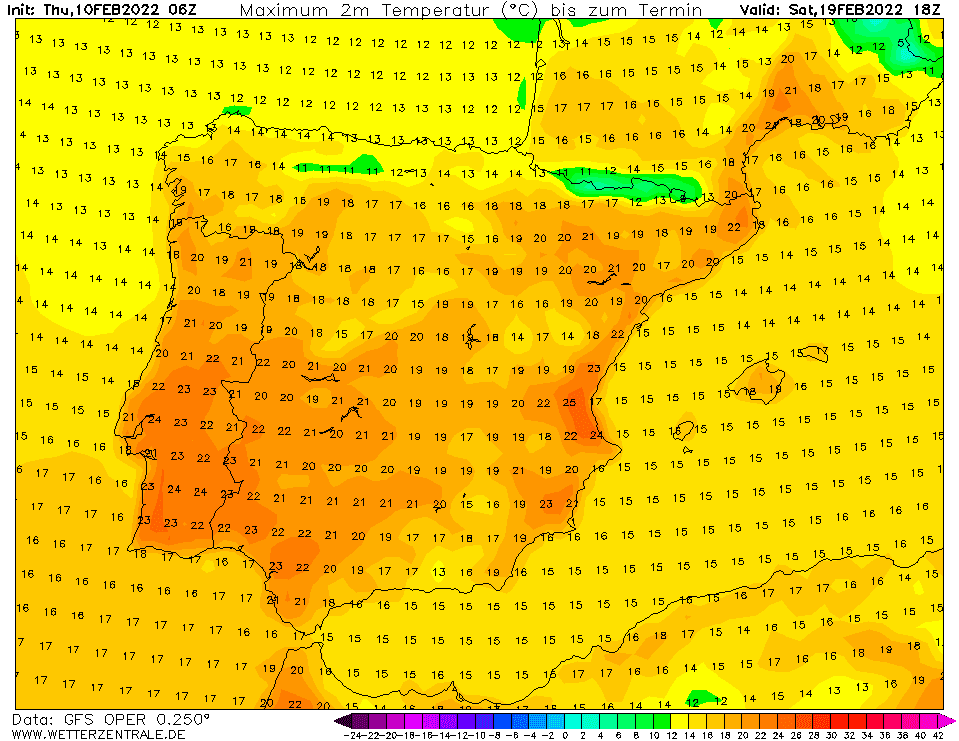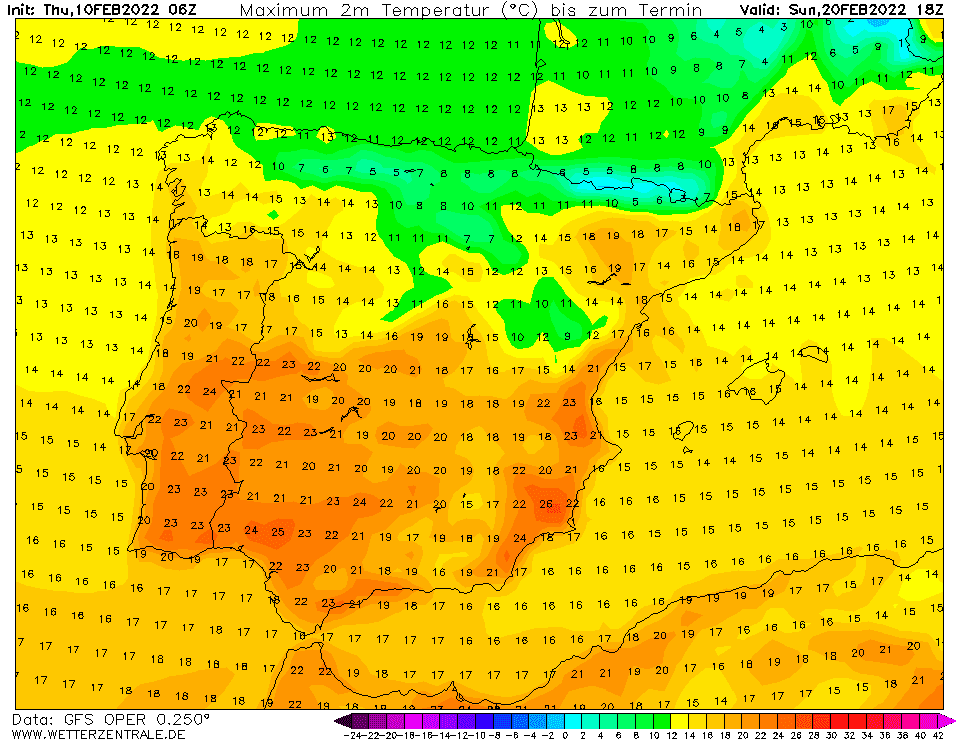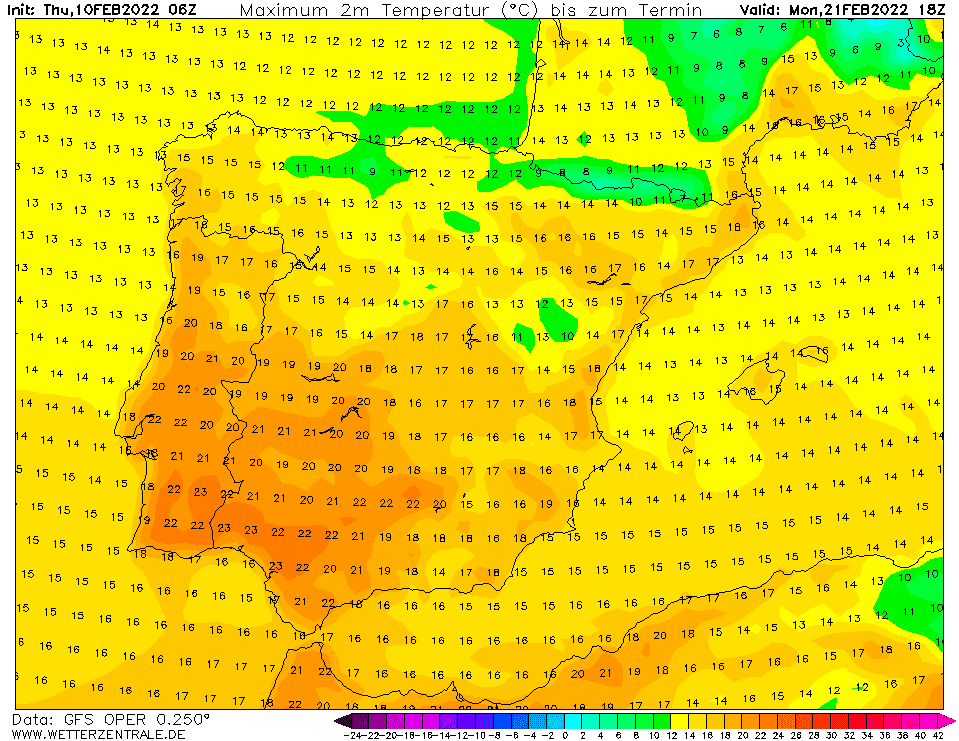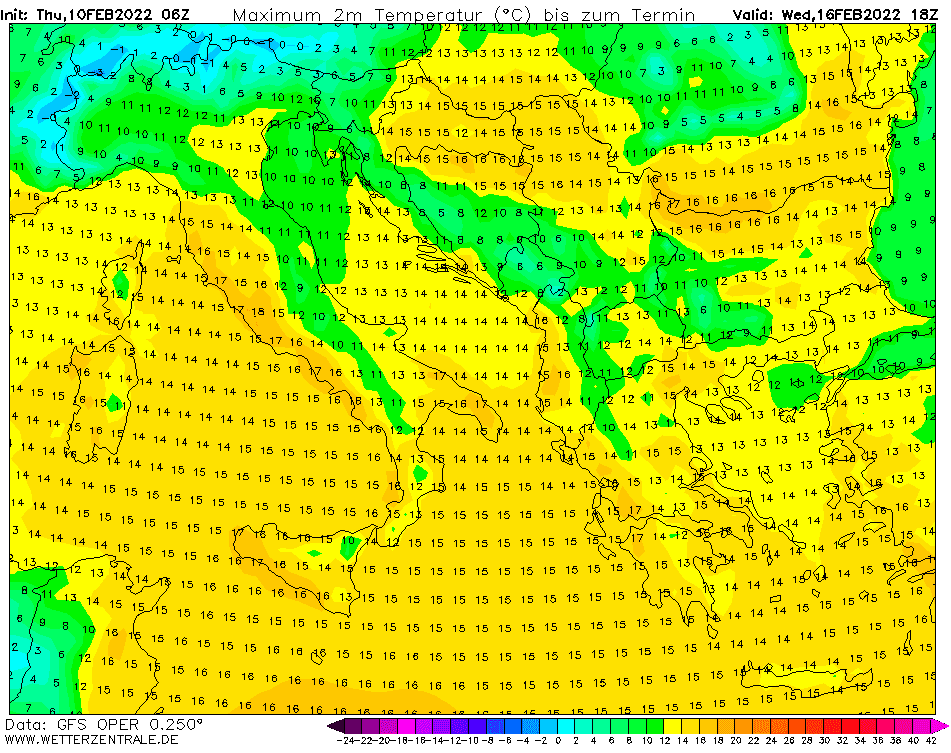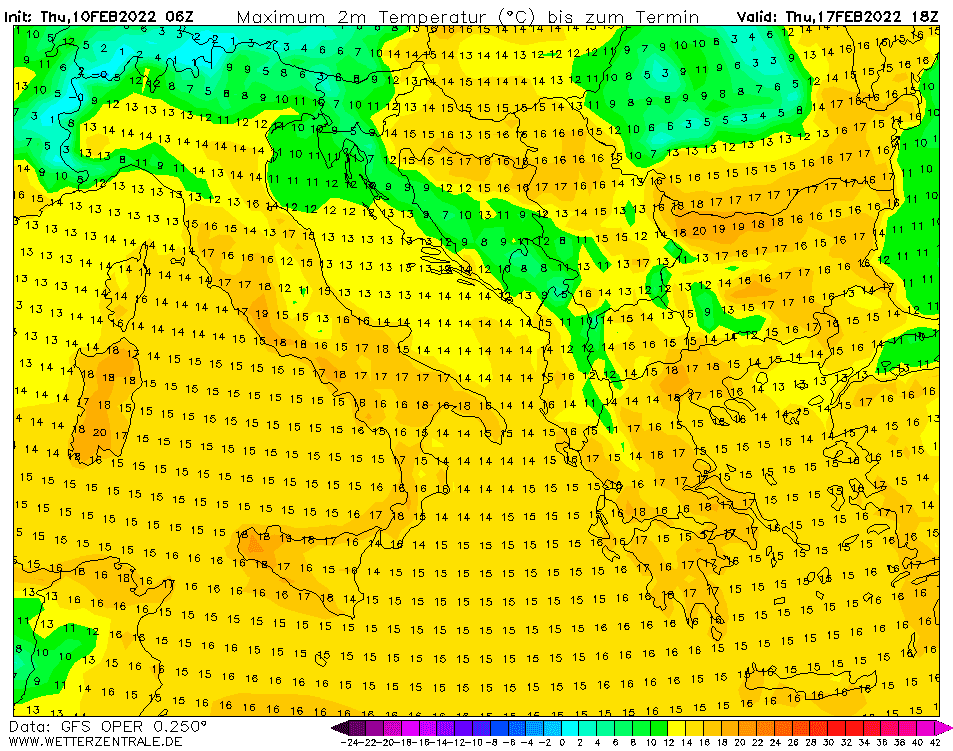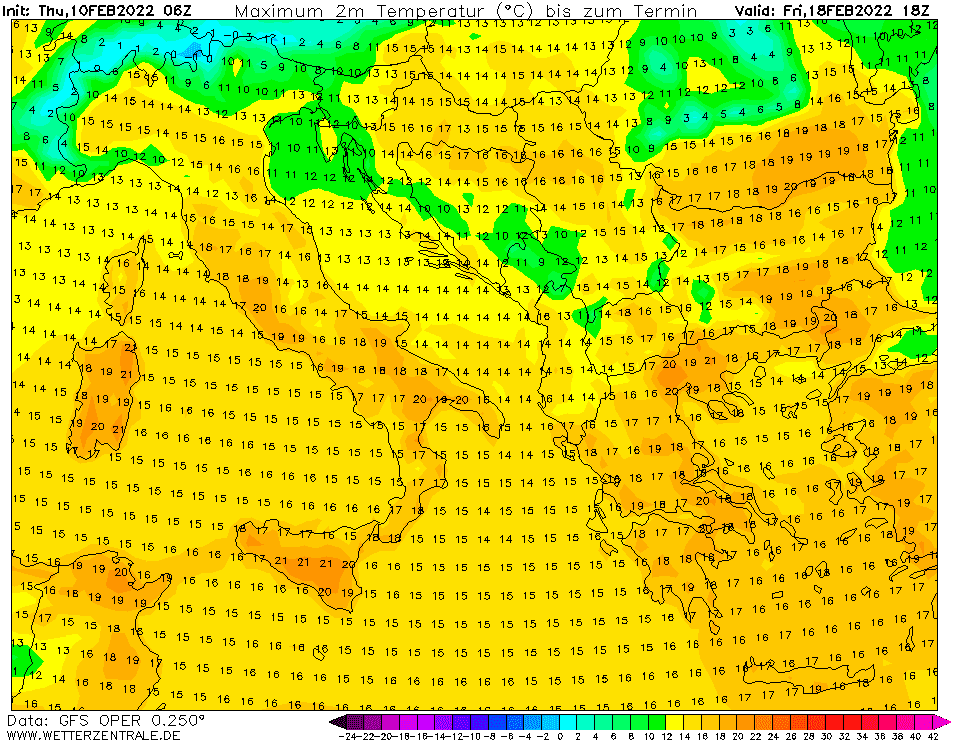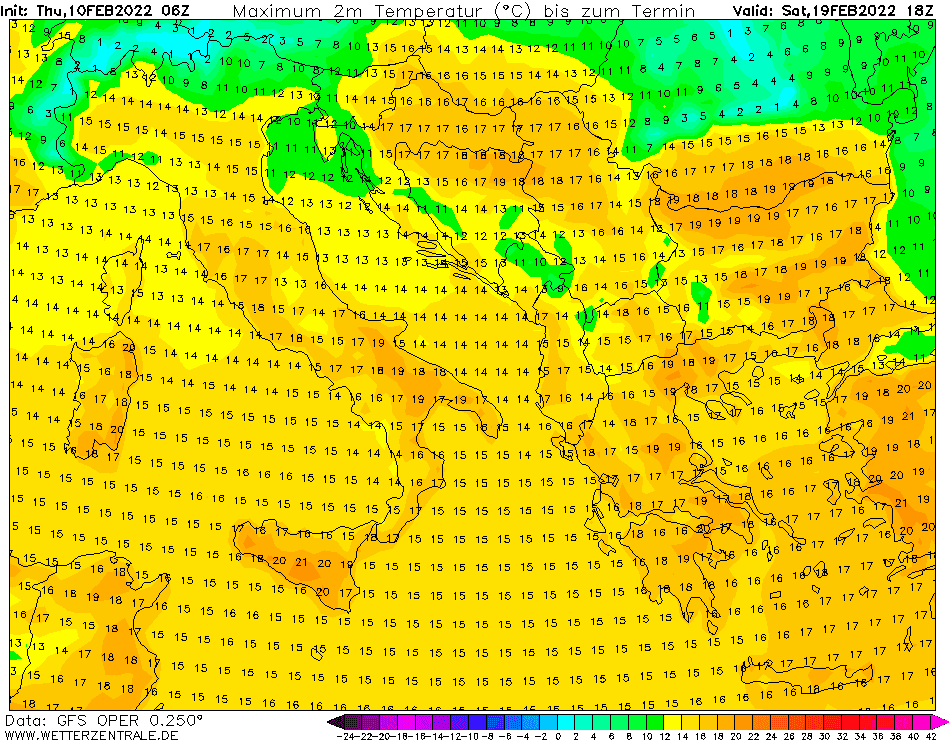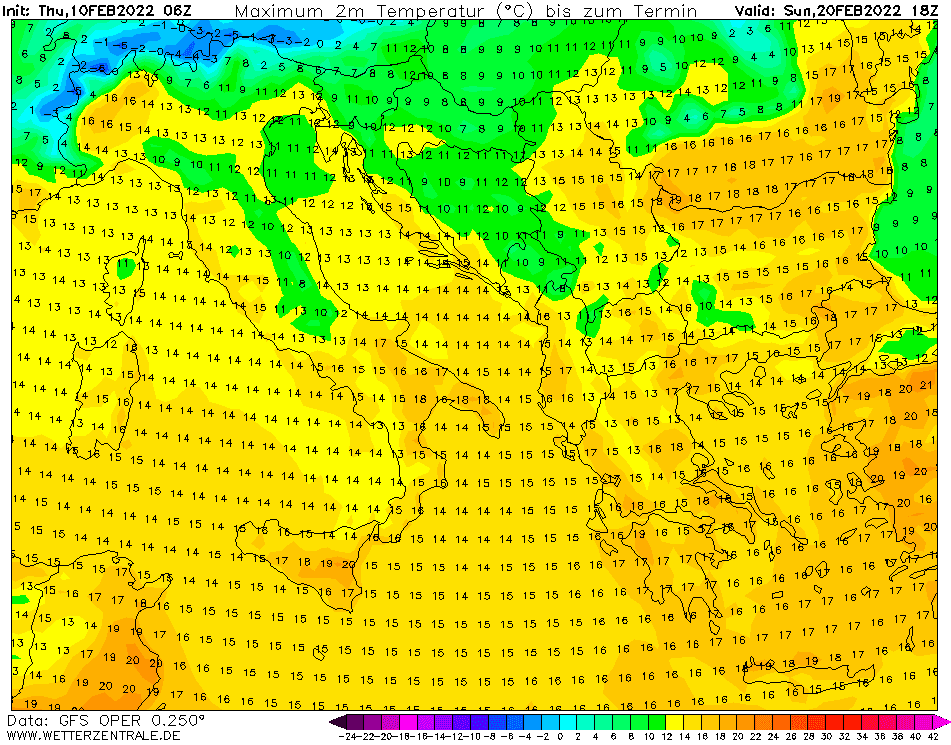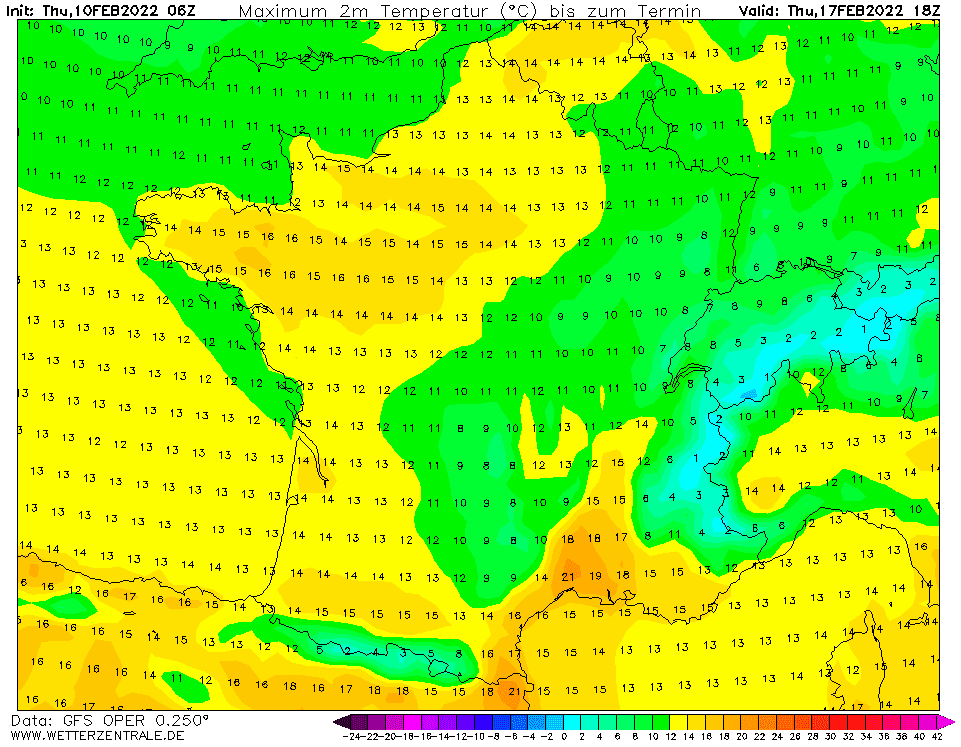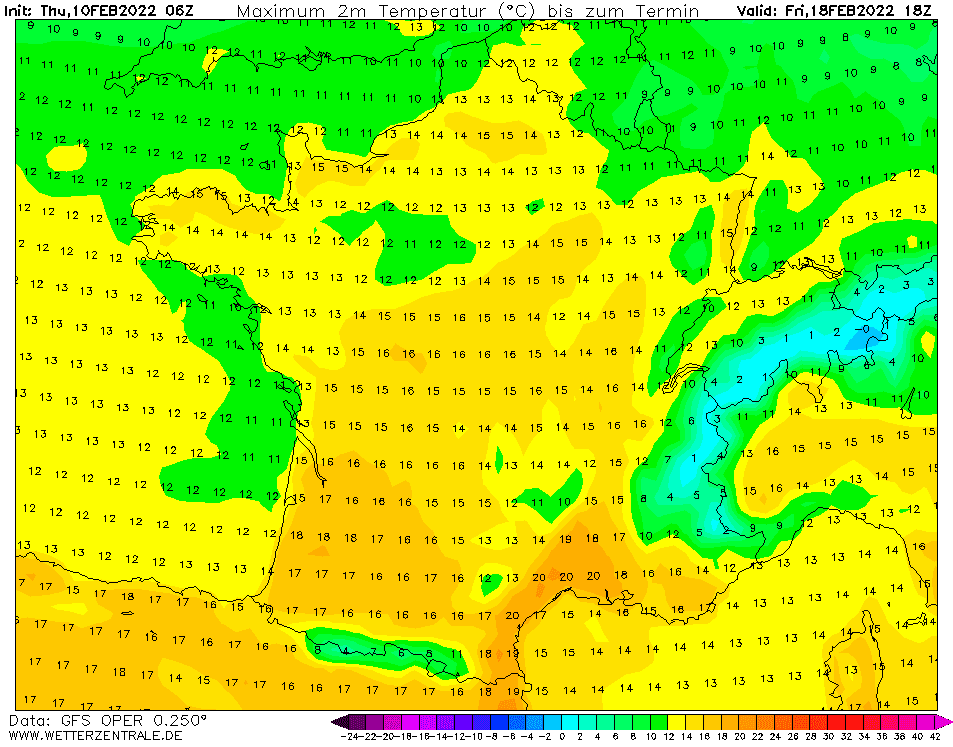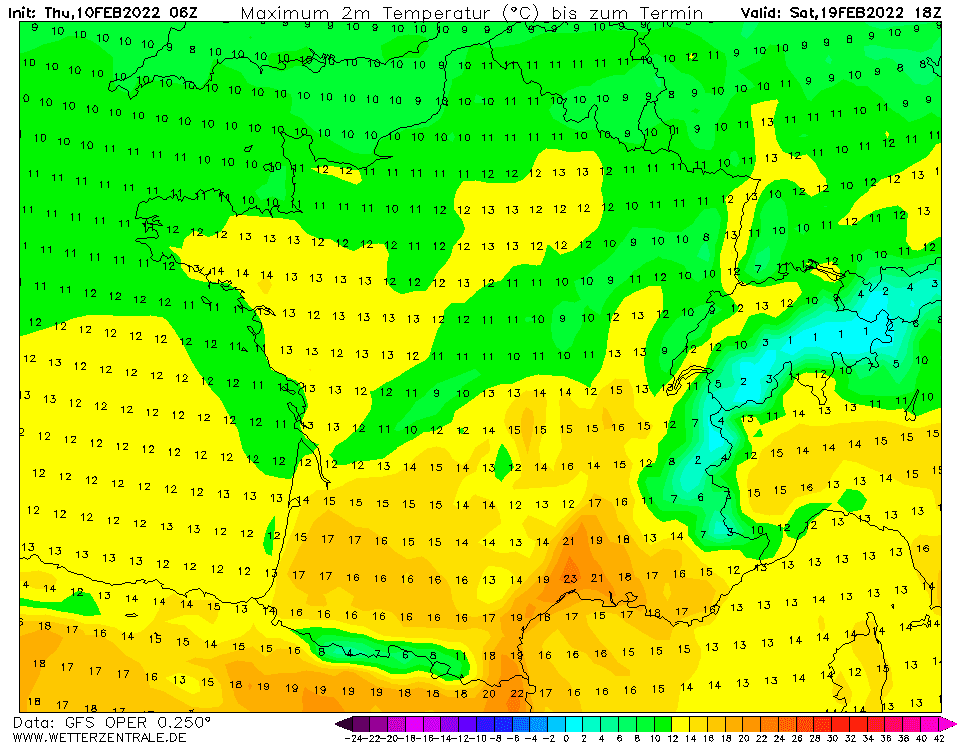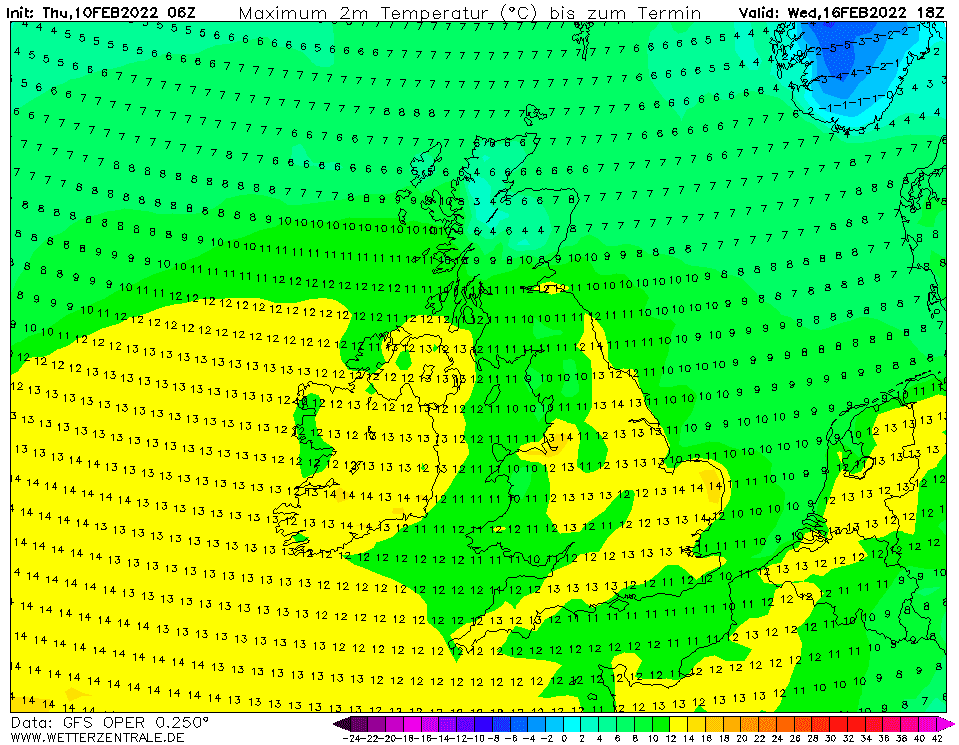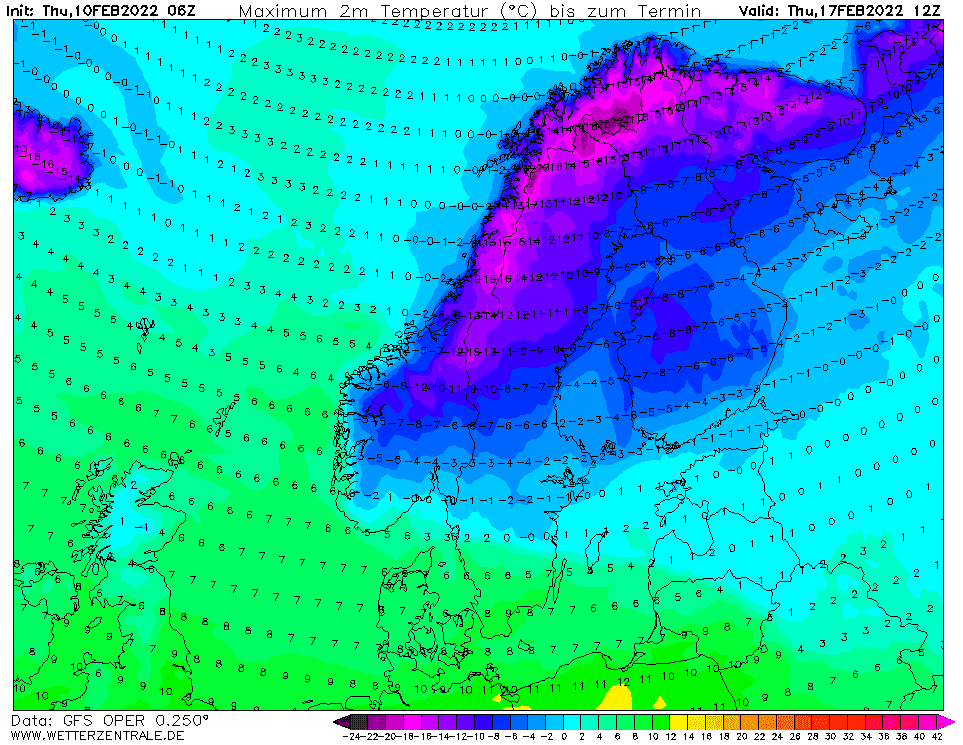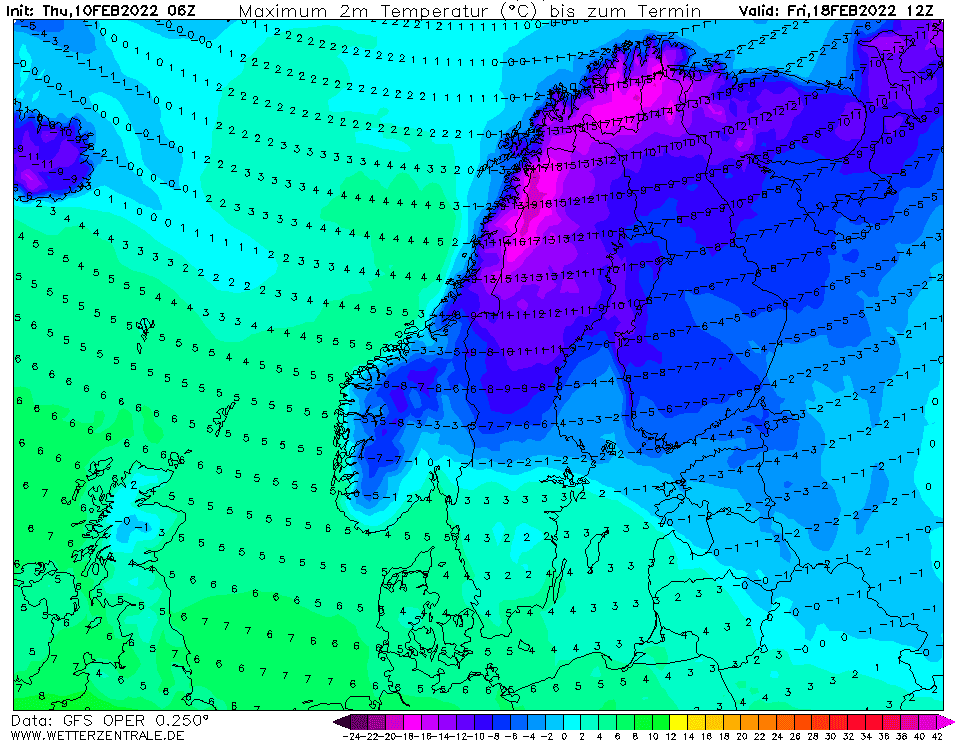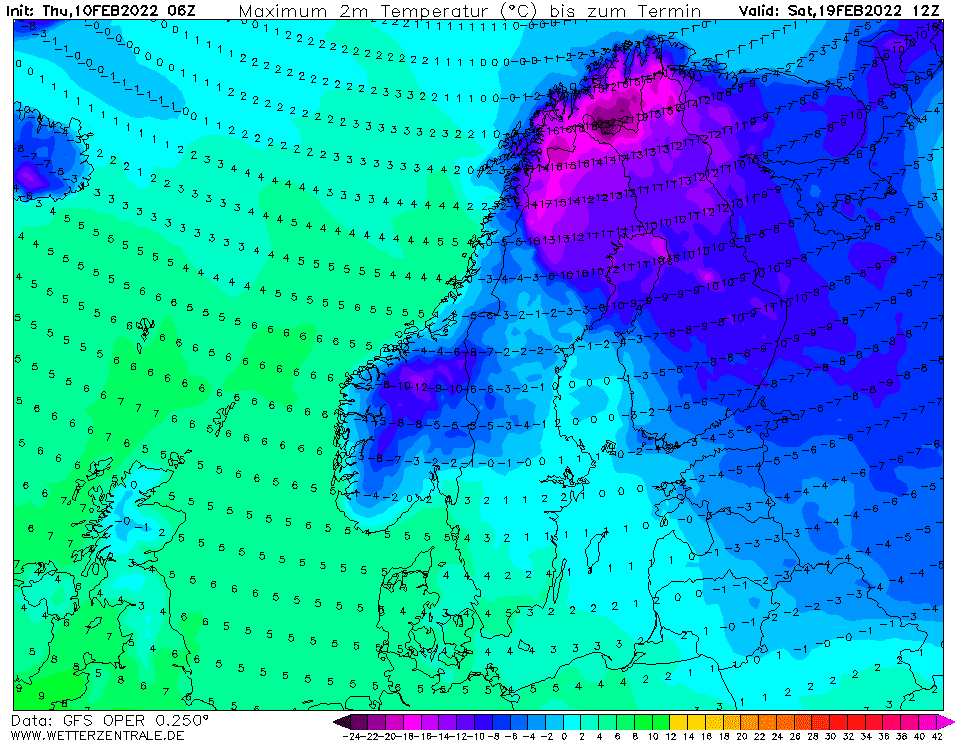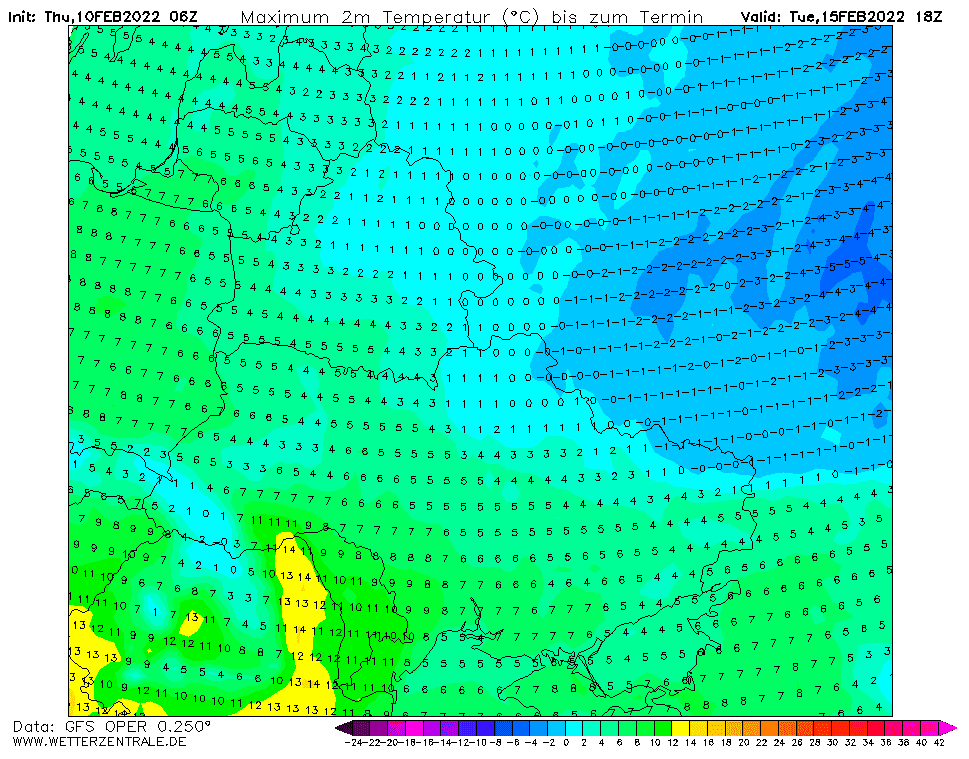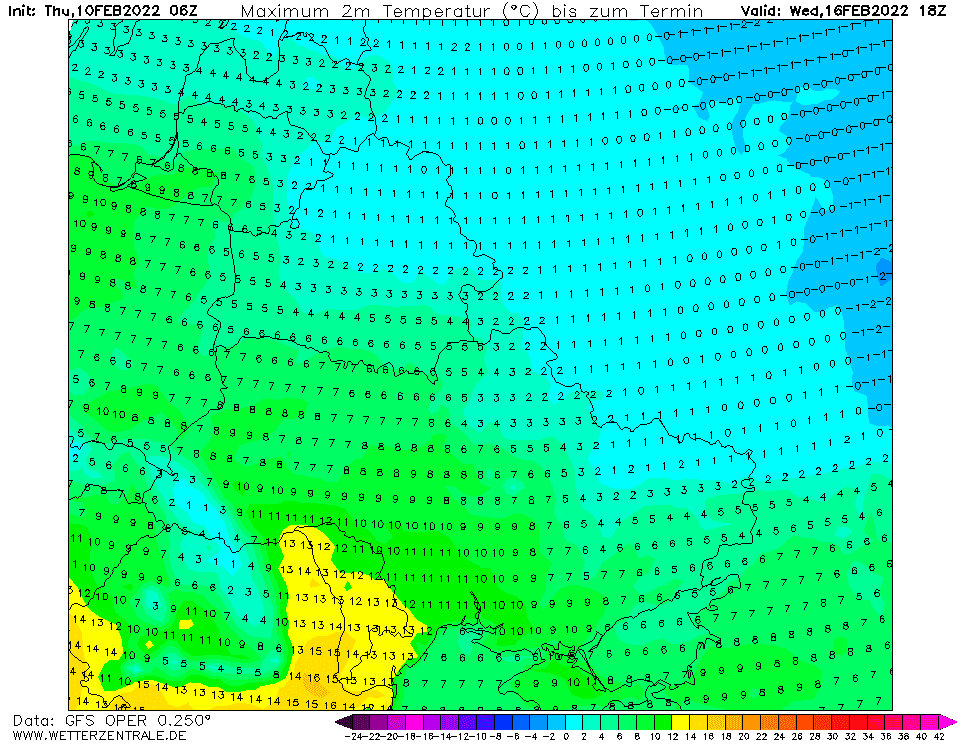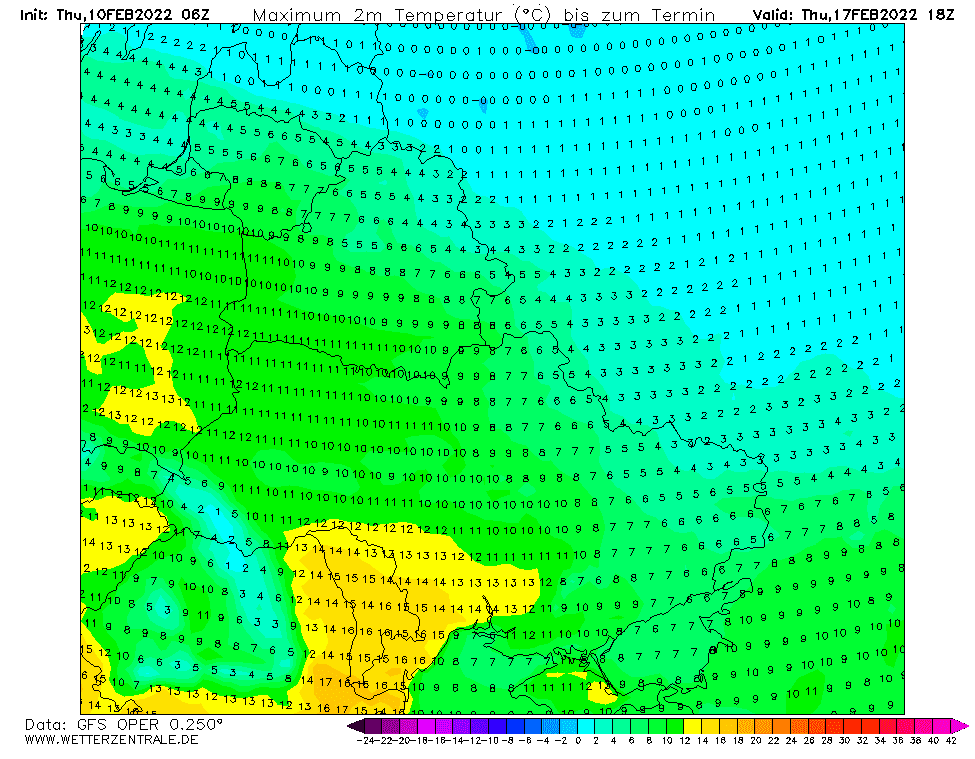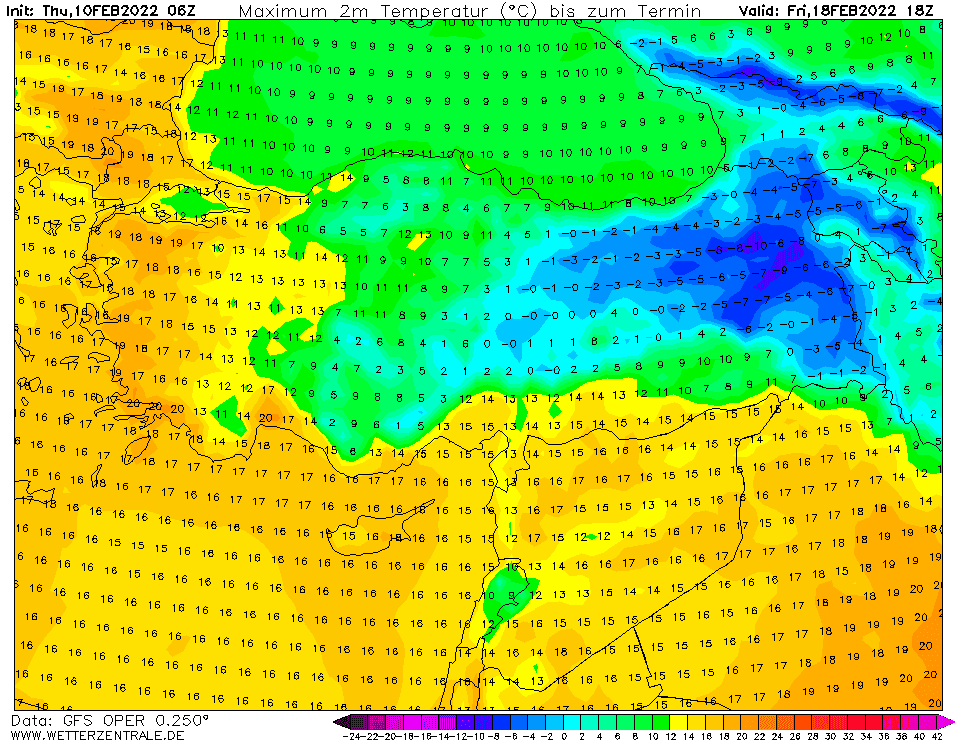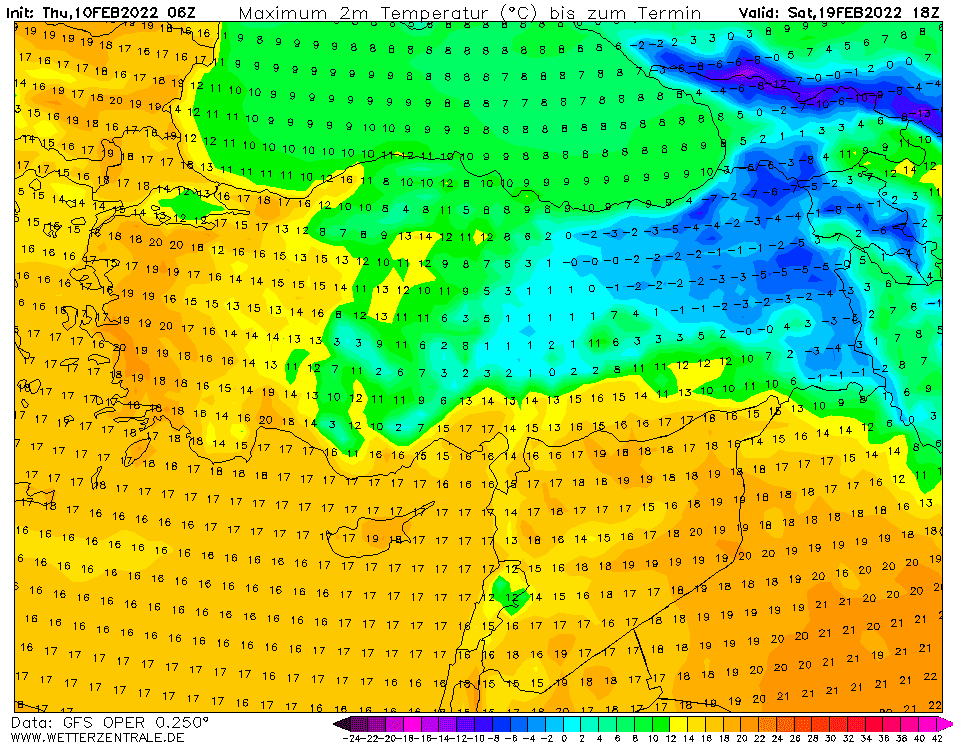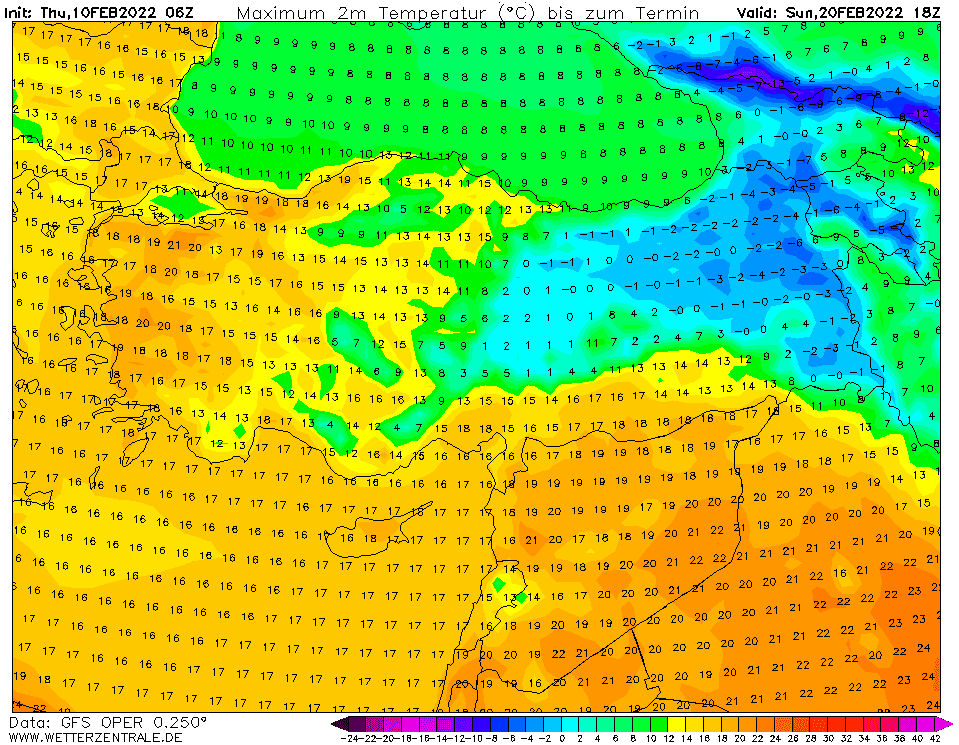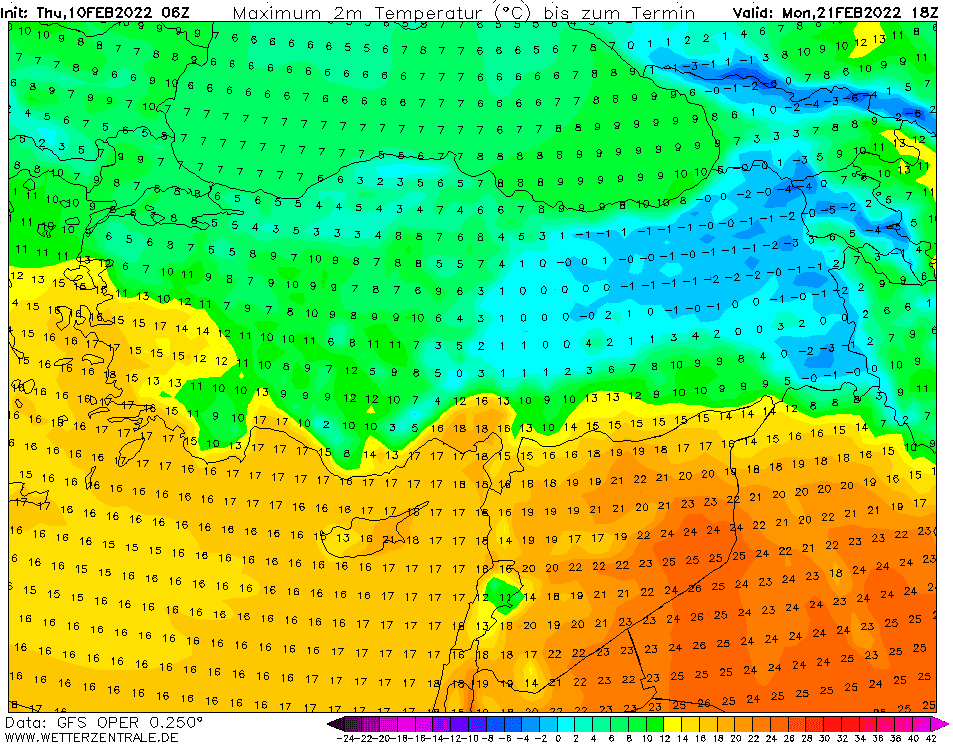 Source: wetterzentrale.de