Spring is coming! +20°C in Central Europe already next week!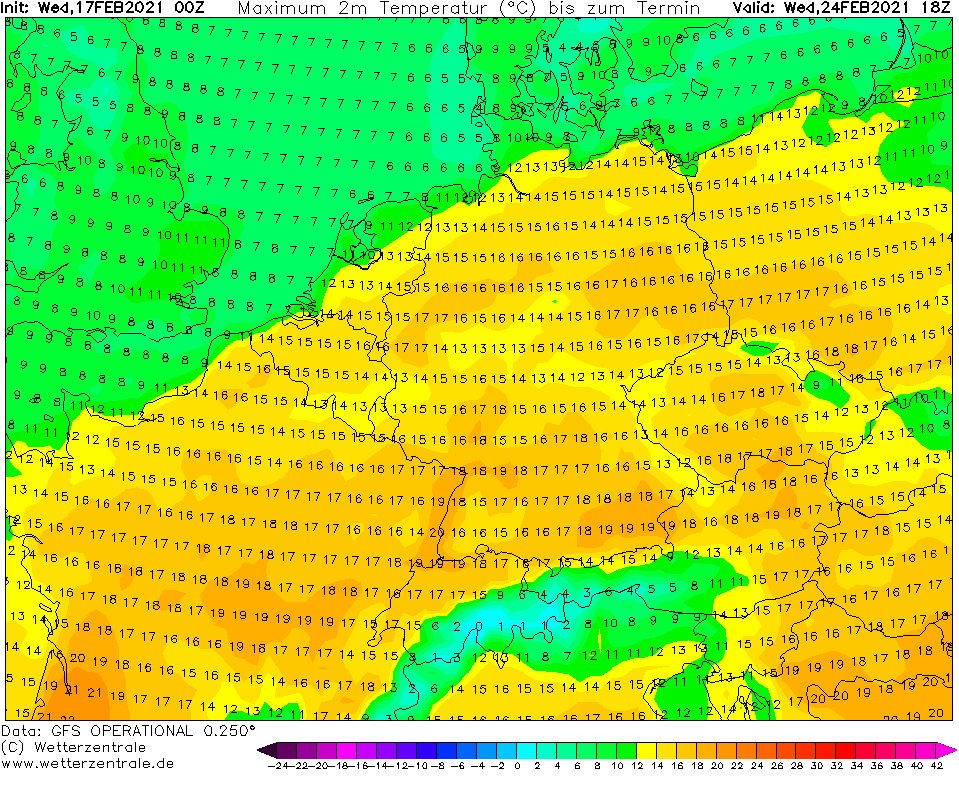 The warmest weather, with maximum temperatures up to +20°C in all Central European coutnries should appear between Tuesday and Thursday, 23.-25. February 2021.
After long persisting and cold winter period, with Siberian outbreaks since late December 2020 in Europe, at the enf of the winter we should see extremely warm, record-breaking weather!
The warmest will be on Wednesday, 24. February, with possible maximum temperatures in southern Germany and Austria, with little contribution of foehn effect, up to +22°C.
Other countries such as Belgium, the Netherlands, Switzerland, Czechia, Poland, Slovakia or Hungary should experience with anomalously warm weather, exceeding +20°C.
In the UK, the warmest and sunniest will be Tuesday, with possible maximum temperatures in eastern England up to +18°C.
Extremely warm weather will gradually shift above Balkan, with +25°C temperatures possible.
After short spring outbreak in Europe, colder the first decade of March 2021 is still expected, with return of frosts, still with possibility of come back of Siberian winter mainly to the eastern regions.
Forecasts for March 2021 and Spring 2021 will be updated on Mkweather already until the end of workweek / end of February 2021.
Infographics: wetterzentrale.de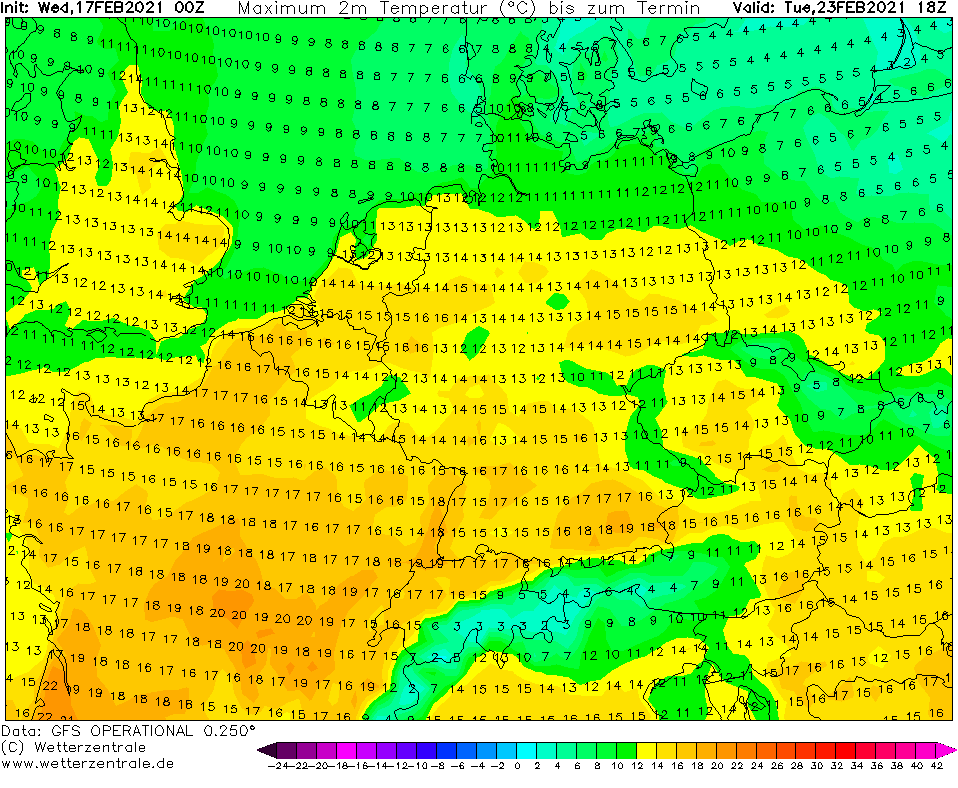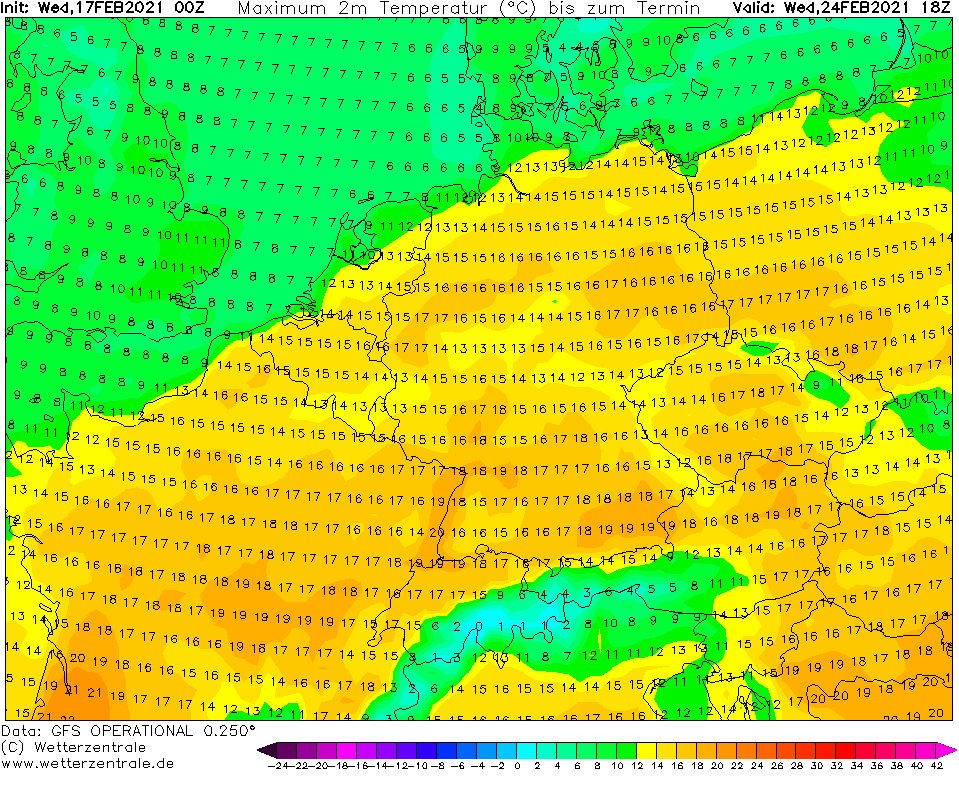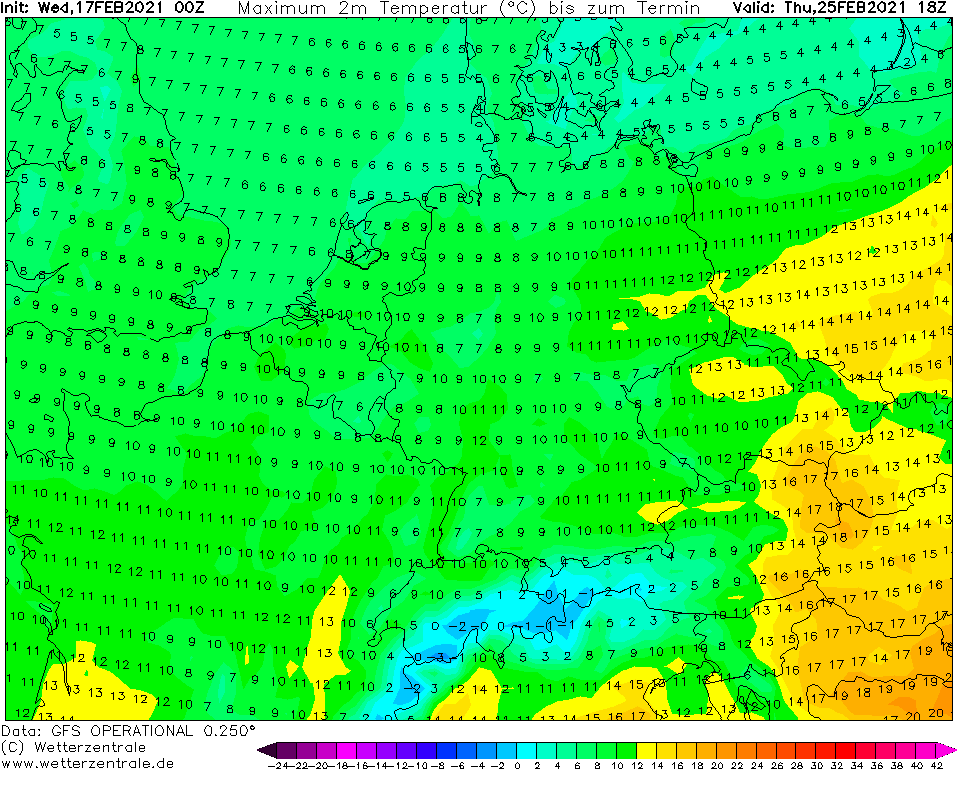 Read more: