Surprisingly strong hailstorm hit Skhodra, Albania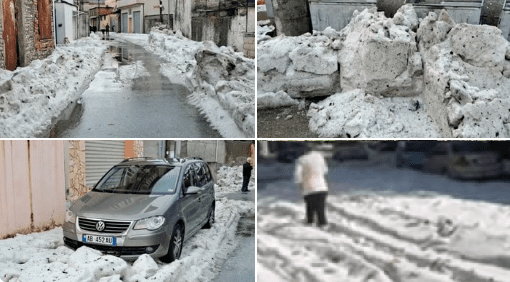 Severe storms hit on Friday, 14. May Albanian city Skhodra, bringing severe amounts of hails.
Heavy storms were on Thursday, 13. May, reported from other parts of Balkan and Central Europe, too /https://mkweather.com/satu-mare-romania-the-worst-storm-in-20-years/; https://mkweather.com/severe-storms-flooded-poland//.
Hailstorm left about half a meter of ice along the roads and caused severe damages to plants.
Hailstorm lasting around 50 minutes and were devastating for fruit trees and gardens in urban areas, too.
In Albania, hailstorms are relatively often during springtime advections of tropical air, which are alternated with colder air masses at higher levels of atmosphere.
According to International Exchange Site, 34 mm of rain fell in Shkodra last 96 hours, 22 mm from it on Friday, 14. May 2021.
Country during Spring 2021 haven´t hit serious heatwaves, yet and temperatures only rarely reached above +30°C in April and May 2021.
However, a change into powerful heatwave is possible in late May 2021 /https://mkweather.com/heatwaves-in-late-may-and-early-june-2021-are-confirming-should-hit-all-europe//, while until cca 25. May, colder weather is forecasted in Europe.
According to wxcharts.com weather tool, until the end of May 2021 the most powerful storms are possible in central-southern Balkan, Romanian Carpathians and Slovenia with Croatian border regions.
The most stormy in Europe should be Alpine and Carpathian region in next 16 days, but severe storms are possible almost across all mid-latitudes in Europe.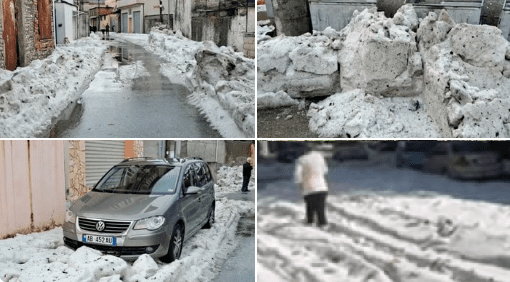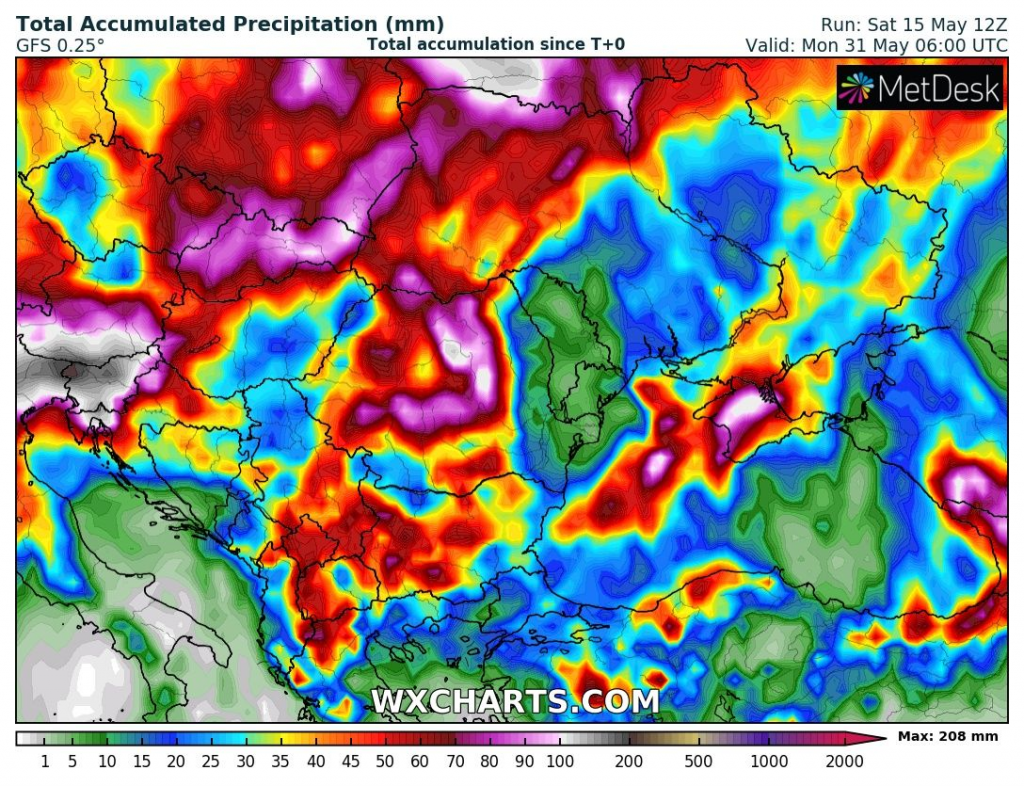 Read more: