First day (from 4) of extreme storm round in Alpine region /https://mkweather.com/2020/08/27/red-alerts-for-italy-switzerland-and-austria-on-friday-and-saturday-storms-brings-floods-250-mm-10-inches-of-rain// is here and we can look to Friday´s most extreme events.
The most severe situation rules in Switzerland, where last 24 hours has dropped up to 136,6 mm (5,4 inches) of rain in Magadino and 101.1 mm in Lugano. It is possible that local amounts of precipitation are even higher, over 150 or maybe 200 mm, what are really powerful T-storms.
In Switzerland, Italy and southern Germany (Bavaria), 3rd levels of warnings were valid on Friday, 28. August 2020 and for Switzerland and Italy are valid for Saturday , 29. August 2020, too.
Situation is so critical, that 3rd level is valid in slightly conservative ESTOFEX for northern Italy for Saturday, too. Severe Weather Europe expects the highest level for parts of Italy and Switzerland on Saturday and Mkweather warnings of 3rd level before storms are valid for Italy, Switzerland, Austria and France (northern Italy and SE France), but for Sweden and Denmark too.
While Balkan and Eastern Europe are expecting big heatwave during next days, over Portugal, Spain, France, UK, Ireland and Scandinavia, and gradually Central Europe and Itally too will moving cold Arctic air with promised low temperatures.
On sharp temperature and pressure gradient between cold western and northern and hot eastern and southern Europe will be creating lot of storms during next week, till Friday, 4. September, not only in the Alpine region, but later over Czechia, Poland, Slovakia, Hungary, Slovenia, Croatia, Bosnia, Romania, Ukraine, Belarus, Latvia and Lithuania. Storms won´t be so severe as during last August days over Alps (fro France to Austria and from Bavaria to northern Italy), but can cause regional flash floods or damages related with wind, rain or lighting activity.
Careful is needed to be in Croatia coast too near strong bora winds (3.level of Mkweather warnings), which can cause blowing people on vacations from coast deeper over sea and unnecessary deaths or health threats. Windsotrms expect of Faroe Islands and northern Scotland coast aren´t expected during the next week.
Oggebbio, Piemonte, Italy on Friday, 75 mm of rain (only 1/2 from Switzerland´s total) /ESWD
Warnings from Meteoalarm, ESTOFEX, Severe Weather Europe and Mkweather for Saturday (some for Friday too):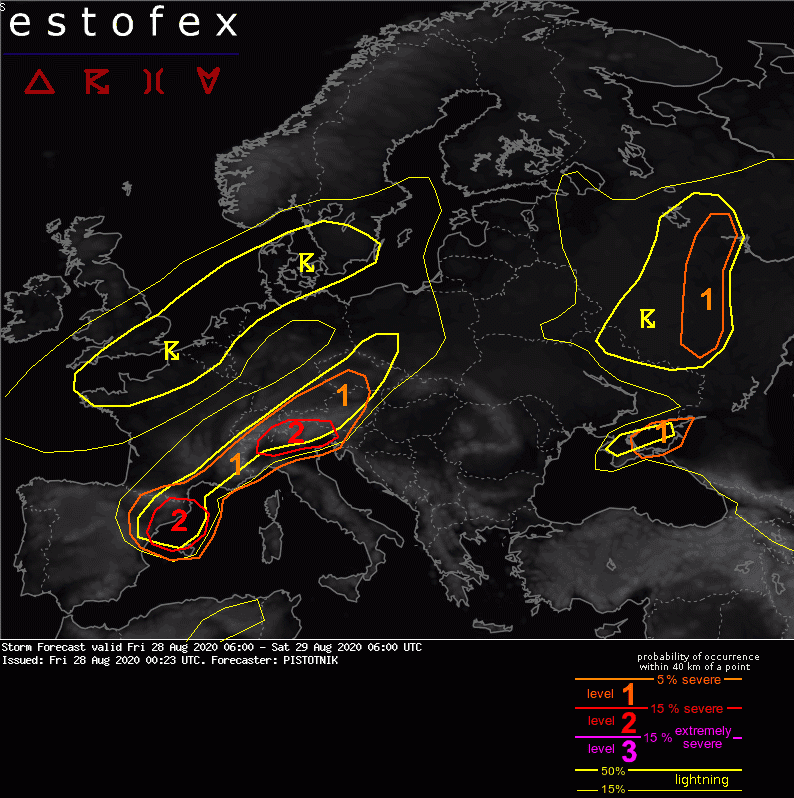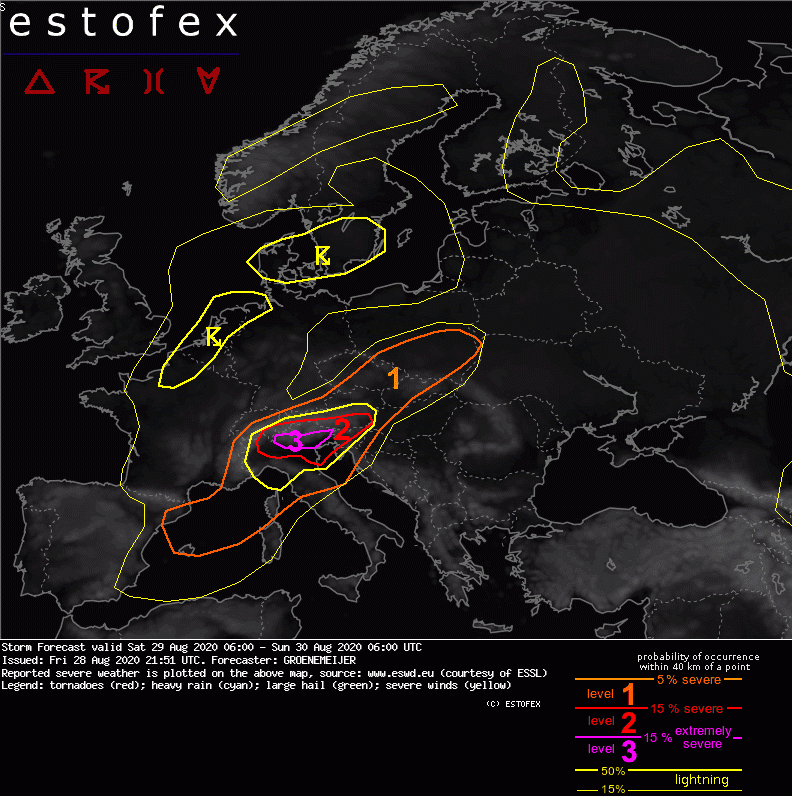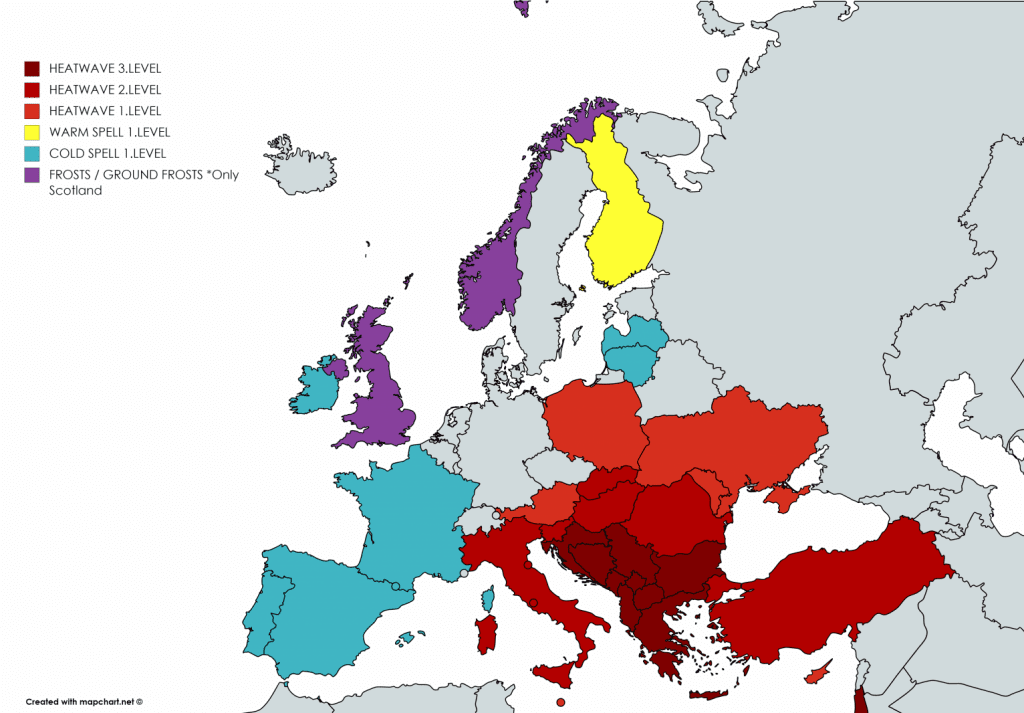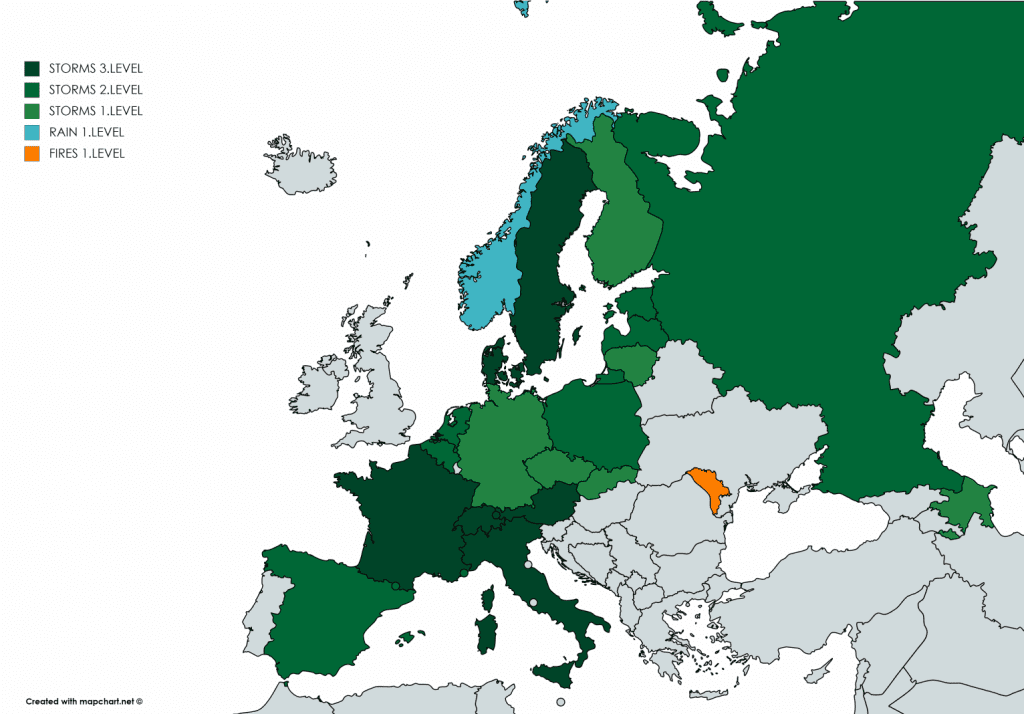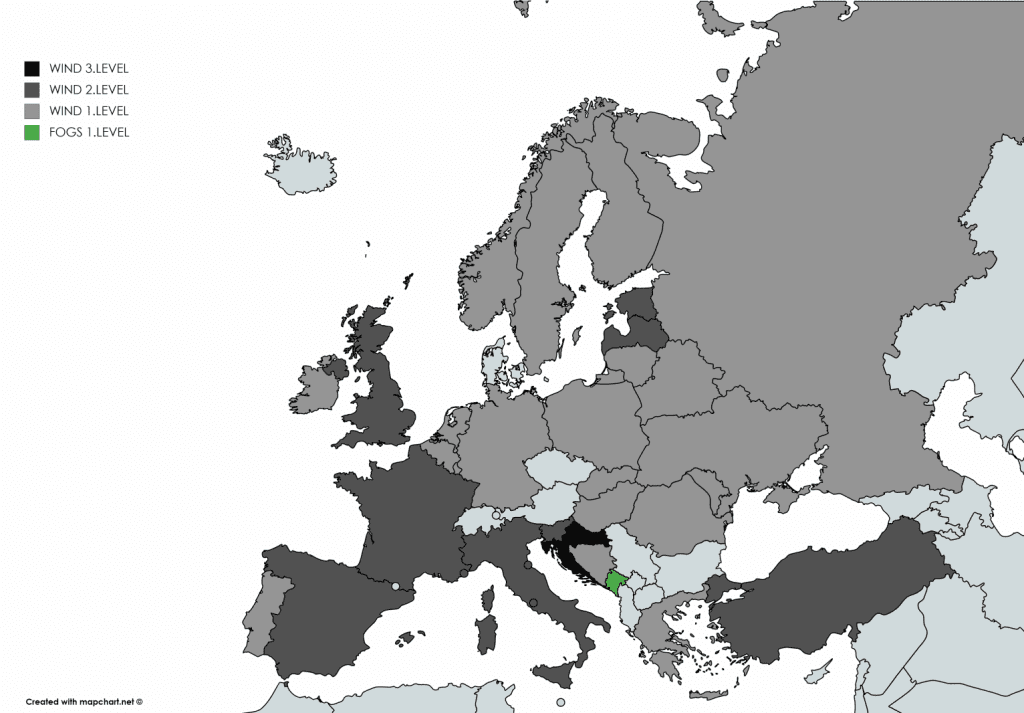 Friday´s 28.8.2020 TOP rpecipitation totals in Europe: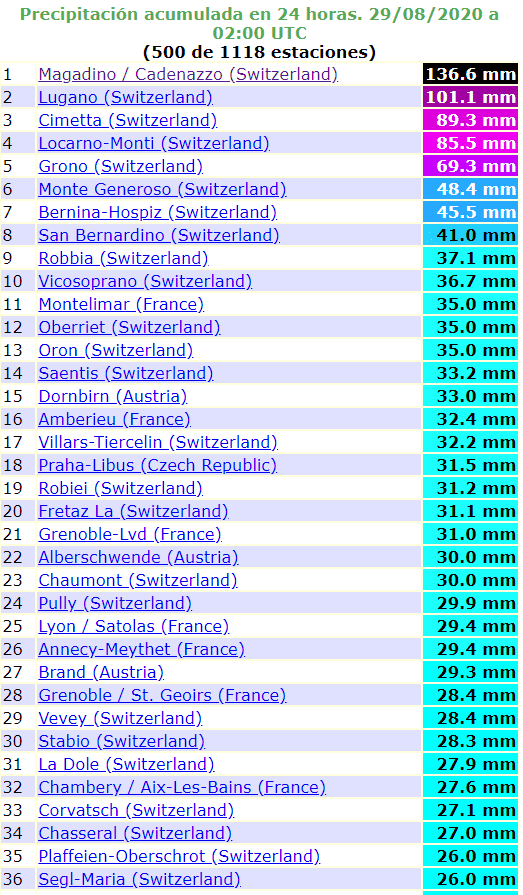 850 hPa temperature anomaly at the weekend and accumulated precipitation totals and peak wind gust till 4. September (next 7 days) /wxcharts.com: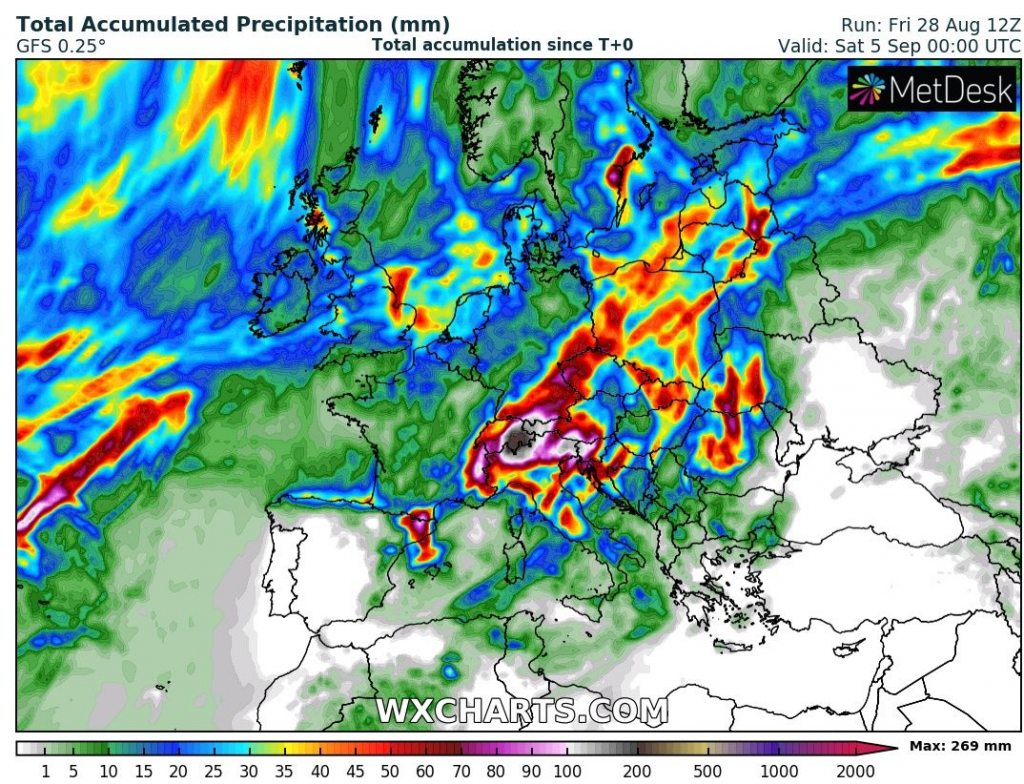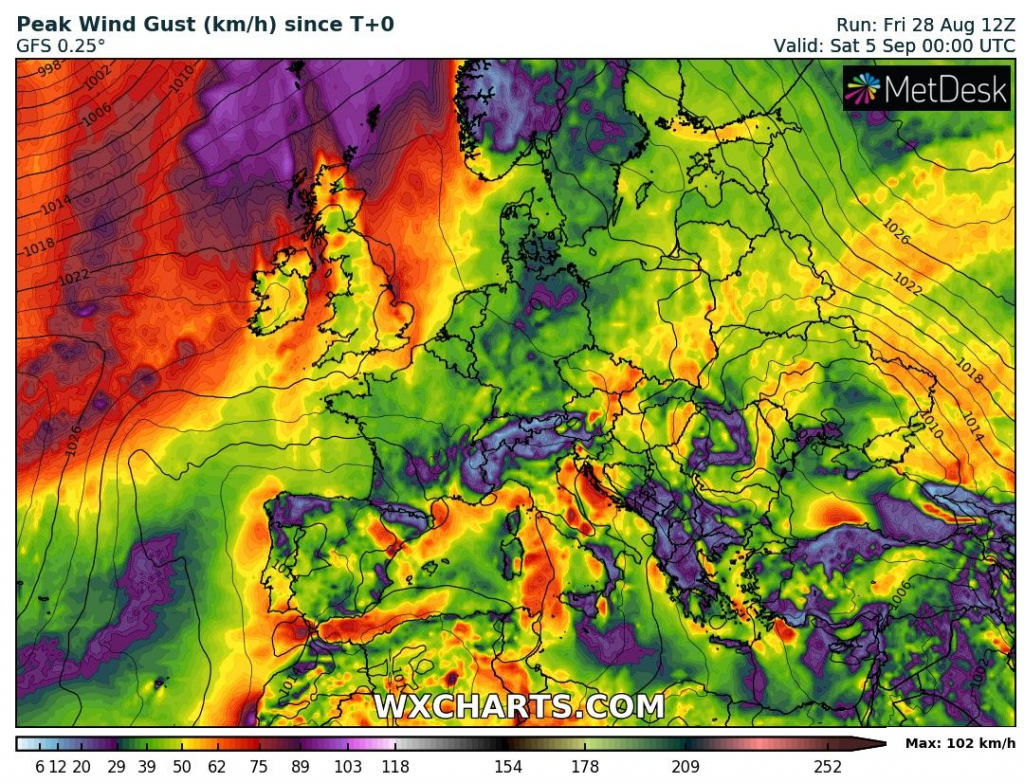 (Visited 107 times, 1 visits today)