Summer half 2021 is over and some statistics for the summer season were quite surprising.
Despite colder and wet Summer 2021 in England, France, Benelux, and western Germany, anomalies of air pressure and wind in the region of the main activity of Icelandic low was extremely high in direction to anomalously dry and calm conditions.
The high-pressure anomaly centered between Scotland and Iceland from April to September 2021 was the strongest since at least 1961.
Wind anomaly above British Islands at the same period was the strongest southeastward from the stormtrack and Ireland and the UK experienced with the absence of extreme storm systems in the last half-year.
These conditions should be associated with the summer trend leading to more NAO- conditions during summers after 2000 and mainly the weakening of Icelandic low (if Azores high stays greater near quasi-neutral NAO).
In 2021, cold NAO- Spring 2021 and weakening of Hurricane season 2021 in Autumn 2021 (monthly NAO indices from April to September /-1.43 -1.24 0.77 0.03 -0.28 -0.21/ contributed into this result, while mainly June 2021, but partly July 2021, too, were NAO+.
In 2022, according to our sources, the next NAO- (and still La Nina) summer is forecasted.
Icelandic low is during NAO- weaker as usual and stormtrack should be anomalously shifted above southern parts of Europe, such as above France, western Germany and Benelux in Summer 2021 /https://mkweather.com/a-big-special-composites-of-summer-winter-2021-in-continents-of-northern-southern-hemispheres-temperature-precipitation-air-pressure-zonal-winds-and-meridional-winds-anomalies/; https://mkweather.com/summer-2021-in-northern-hemisphere-jja-composites-from-esrl-for-months//.
However, NAO+ is bringing to the British Islands calm weather, too, but Icelandic and Scottish regions are showing deep air pressure anomaly.
The year 2021 therefore should be showing, how summers in the next decades should appear in many cases.
In contrary with summers and springs, winters and autumns after 2000 have had more trend in the direction into NAO+ / AO+, despite of several years with extreme Major SSW events and destabilization of a polar vortex.
NAO+ / AO+ winters more correlates with La Nina. What should be however problematic are predicted weaker sun cycles in the next decades, which are bringing more El Ninos and NAO-/AO- (Little Ice Age full of El-Ninos and NAO-), therefore will be interesting to watch the evolution of climate in the next years, yet.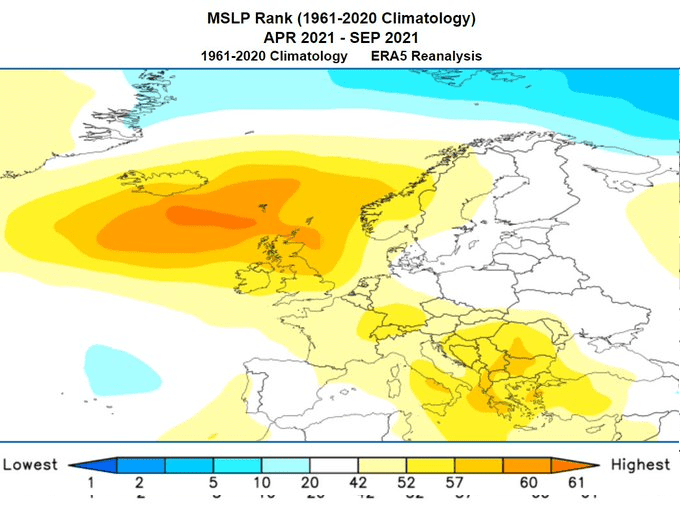 (Visited 184 times, 1 visits today)