A mad weather hit in the last period parts of Australia.
La Nina pattern is bringing traditionally very stormy and colder conditions above southern and central parts of the continent, while all tropical air has been pushed above northern parts of Australia and even, southern Indonesia.
The TOP event of the last days was surely an extreme hailstorm along Queensland´s coast.
A record-breaking 16 cm hail was triggering supercells in eastern Australia (Yalboroo Mackay in Queensland) around 20. October 2021. It´s the largest hail observed on the Australian continent in history!
The city was moreover hit by historic wind gusts, up to 120 km/h during supercell storms.
Hail accumulation with a depth of around 40cm in Coffs Harbour was needed to clean up by a snowplough!
Moreover, tornadoes in the last 2 weeks scared the metropolitan areas of Brisbane and Sydney near anomalously strong storms (Armidale near Sydney and Brisbane Airport – materials below).
In Sydney, the coldest October day in 26 years so late in the season was measured.
Meanwhile, Wyndham, northern Australia recorded +45,1°C on 21. October 2021, what is a new October record for the city and only 0,9°C below a summer all-time record.
La Nina pattern namely has shifted all continental air masses from Australian deserts into northern parts, including regions with tropical forests.
Extreme heatwave surprised even Indonesia – in Larantuka, +37,4°C was measured, which is almost at the level of all-time record for the region.
It appears, that the extremely stormy summer season La Nina pattern will be continuing in the next months /https://mkweather.com/summer-2021-2022-forecast-for-australia-and-oceania-stormy-colder-la-nina-pattern-above-the-continent// and severe storm activity should be intensifying, yet, with possible floods, or phenomenons such as spider season or mice plague.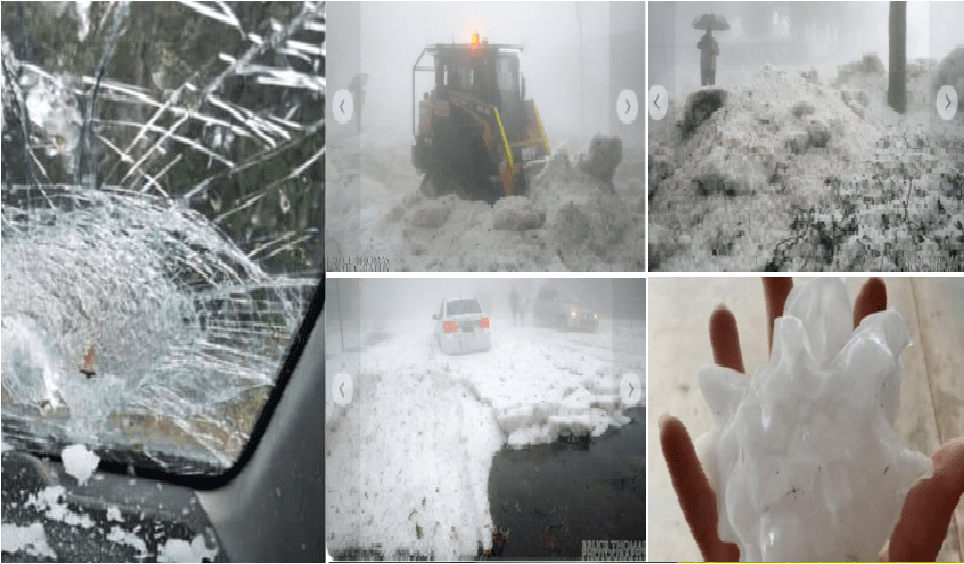 (Visited 271 times, 1 visits today)