Probably the lowest temperature of summer 2020 was measured on Monday, 31. August in Grotli, southern Norway (872 MASL), only -5,6°C.
In traditional cold village Folldal – Fredheim (694 MASL) was measured -5,4°C, in Filefjell -5,1°C (955 MASL), in Cuovddatmohkki -4,5°C (285 MASL) and in Dividalen -4,4°C (204 MASL). Kaukoteino reports only -3,2°C and Karasjok -1,0°C.
It is only few days after extreme frosts in Scandinavia /https://mkweather.com/2020/08/28/sweden-50c-on-friday-heavy-frost-forecast-to-next-days//. On Friday in Latnivaara, northern Sweden (453 MASL) wes measured only -5,0°C and in Salla Naruska, northern Finland (213 MASL) only -4,2°C.
Cold weather continues across Scandinavia, but too in Western, Southwestern Europe and British Isles. Cold air has flown here behind 2 August windstorms and next low pressure system during last summer decade.
After these systems, a belt of high pressure with Greenland´s origin (Greenland high) has brought the coldest end of summer for 40 years to British Isles /https://mkweather.com/2020/08/30/uk-the-coldest-end-of-summer-for-40-years-scotland-is-waiting-minimum-3c-and-maximum-only-9c-27f//, but very cold was too in France, Spain or Portugal and cold 1. September is expecting Germany and Poland, too.
Southern Norway was situated in very dry Arctic air in the middle of this height in Monday morning closely to 0°C in 850 hPa and result was very freezing.
On Wednesday, a big change will come to southern Norway, together with ex-hurricane Laura, which hits British Isles, Faroe Isles, Iceland and Norway /https://mkweather.com/2020/08/31/it-will-be-a-windstorm-ex-hurricane-laura-hits-british-islands-and-norway-strong-wind-from-wednesday-to-friday-mainly-in-scotland-wales-ireland-sw-norway//. Till end of the week could fall up to 150 mm of rain in southern Norway from the robust low pressure system and wind gusts up to 120 km/h are possible.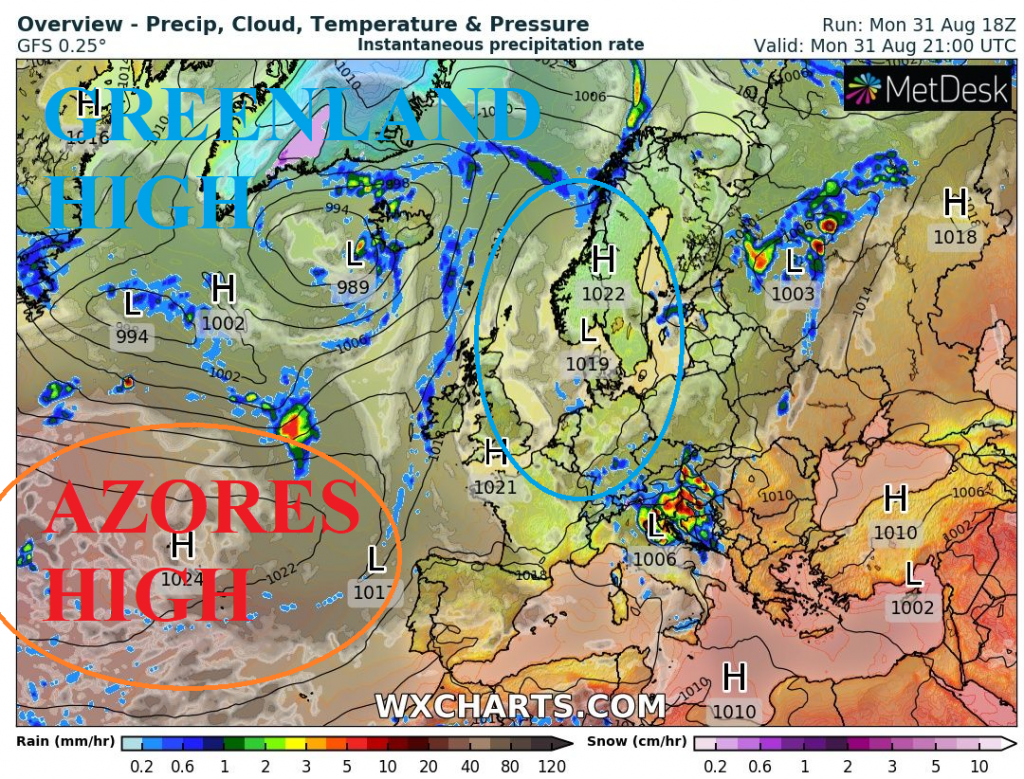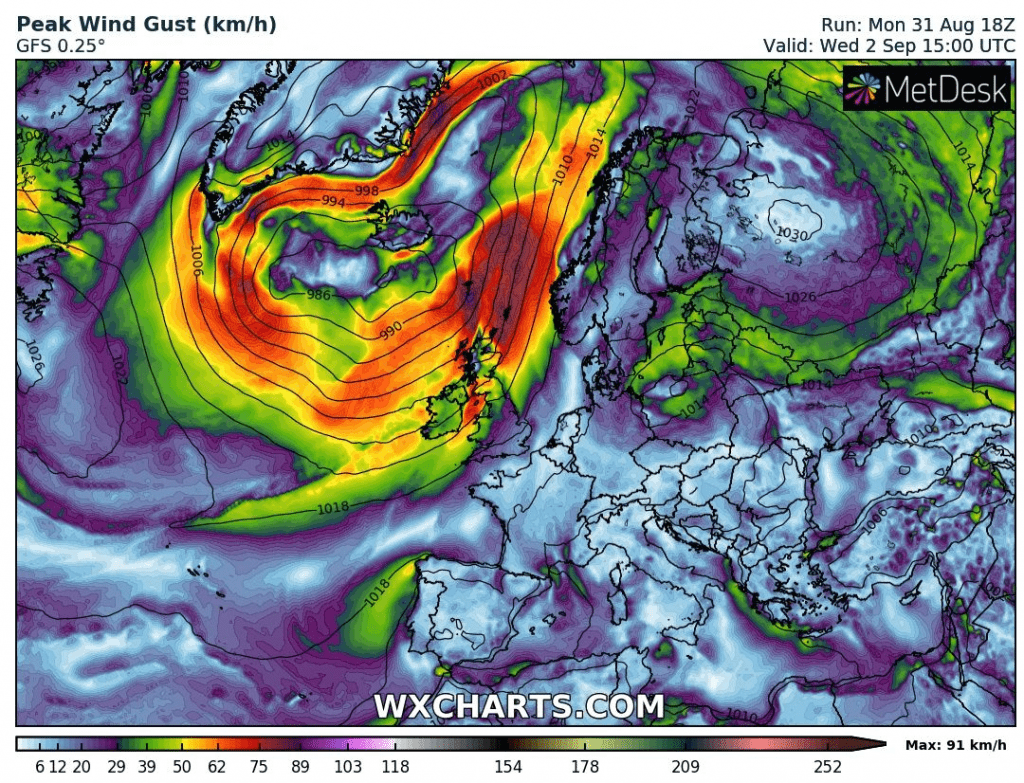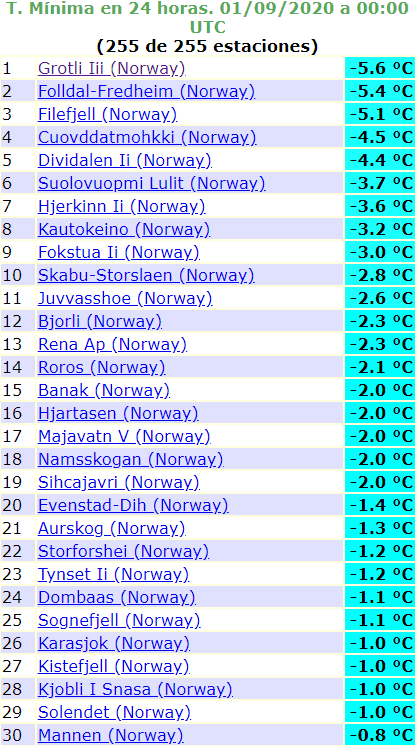 Infographics: wxcharts.com, ogimet.com
(Visited 15 times, 1 visits today)