The second peak of European heatwaves in Summer 2021 is bringing many interesting measured temperatures across the continent – mainly in southern and southeastern Europe, such as in the region of origin of extremely hot air mass – in Tunisia, and to in Turkey and Euro-Asian border region.
About measured Tuesday´s, 29. June 2021 temperatures in Europe and coming 3rd peak of heatwaves after 6. July 2021 we informed in previous article /https://mkweather.com/the-3rd-summer-2021-heatwave-hits-europe-between-6-14-july-temperature-records-again-but-cold-british-islands-june-july-2021// and storm forecast for Europe until 16. July 2021 is available on /https://mkweather.com/storm-forecast-for-europe-for-the-1st-half-of-july-2021-severe-storms-in-wider-alpine-region-already-on-sunday-then-storm-round-in-central-europe-between-8-14-july//.
Now, we should look at measured temperatures and records on the last June 2021 day, Wednesday, 30.6.:
+45,0°C was measured in Noto, Sicily, Italy, such as the first +45,0°C within a Sicilian site (Thursday, 24. June brought +44,5°C and Tuesday, 29. June +44,8°C) /http://www.sias.regione.sicilia.it/frameset_pcum01.htm/.
In Gudja and Luqua, Malta, +41,5°C was measured, what is the highest temperature in the country in June in all-time history.
Tunisia reported a "hypertropical nights" with a minimum temperature of +35,0°C and +35,5°C on 29. and 30. July 2021 and the highest June temperature ever in the country – in Tozeur with +48,7°C.
Smederevska Palanka, Serbia reported +40,7°C and +40°C was in 2021 reached the first time in Serbia on 30. June. It´s possible, that the national highest temperature should be even higher, around +42°C, from this heatwave.
Konitsa, Greece reported +39,9°C, Gjirokastra, Albania, +39,6°C, Skopje, North Macedonia, +39,4°C, Bihac, Bosnia and Herzegovina, +38,1°C, Podgorica, Montenegro, +37,8°C, Arad, Romania, +37,2°C, Ecija, Spain, +36,1°C, Szeged, Hungary, +36,1°C, Osijek Croatia, +35,3°C, Dubasari, Moldova, +34,7°C, Milhostov, Slovakia, +34,3°C, Solenzara, France, +33,9°C, Mohyliv-Podil's'Kyi, Ukraine, +33,8°C, Kurdjali, Bulgaria, +33,4°C or Cerklje Ob Krki, Slovenia, +33,2°C.
Extremely hot was in the last period in Turkey, too, in southeastern parts on 28. June 2021 in Cizre up to +45,4°C. On 30. June, +40,7°C was reported from Lefkoniko, Cyprus, +36,9°C in Geokchay, Azerbaijan, +35,6°C in Yerevan, Armenia, +34,5°C in Bolnisi, Georgia, +33,8°C in Ganjushkino, Kazakhstan and +33,7°C in Liman, Russia.
In the next days, the heatwave will shift eastward, above the Black Sea region, Turkey and Eastern Mediterranean, but the next storm round will be lasting relatively short, because already on 4. July, temperatures around +32°C are possible in SE Central Europe and from 6. July, +32/+38°C in many parts of Central Europe, excluding western Germany and Switzerland, in Hungary even above +40°C.
The strongest storms are forecasted around Sunday, 4. July in Alpine region and then only after the next heatwave, between 8.-14. July in Central Europe, therefore be prepared and plan your free time in line with forecasts.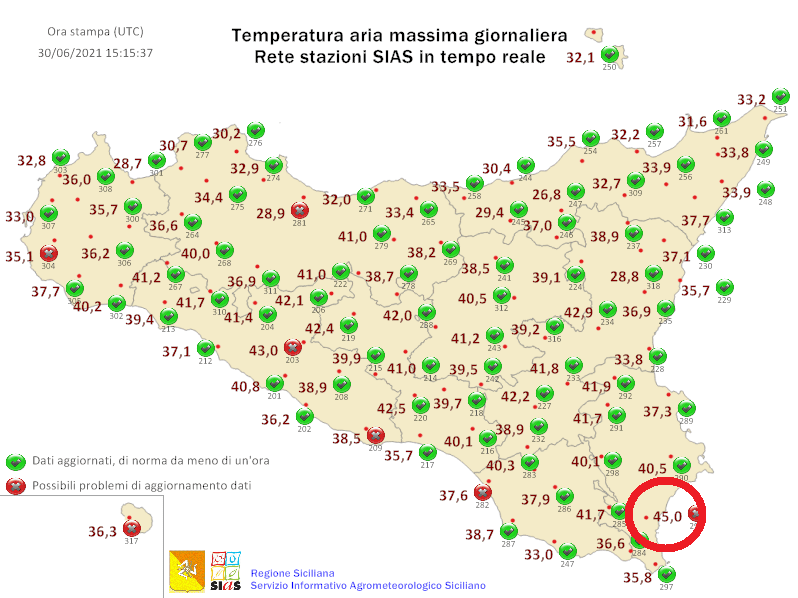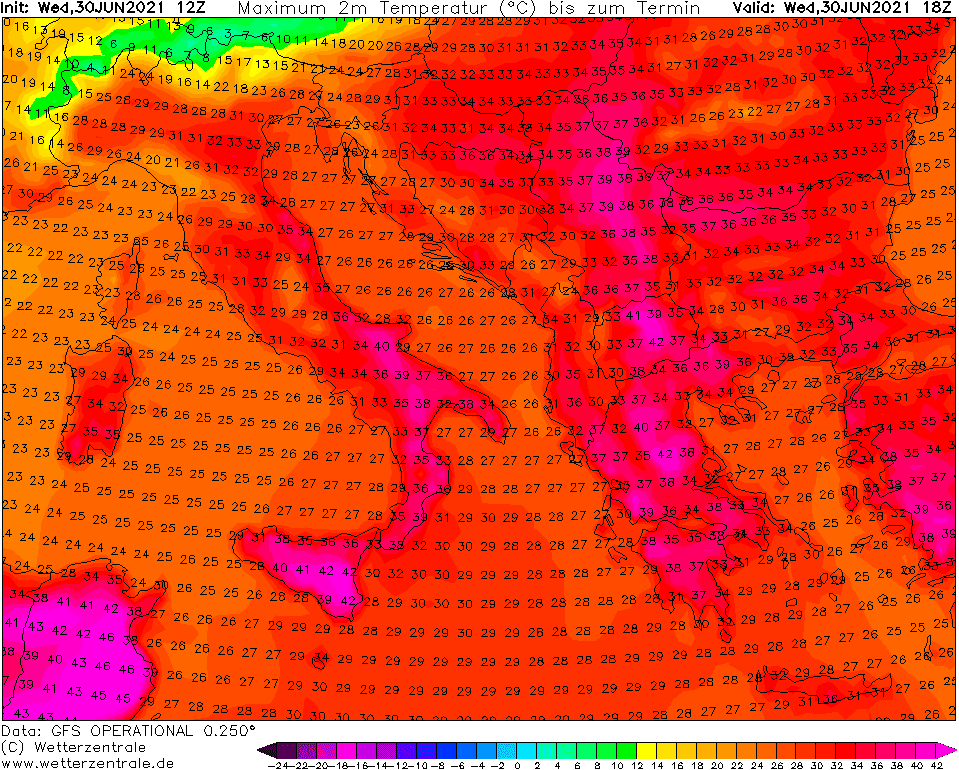 (Visited 13 times, 1 visits today)