The USA/Canada: Mega-coldwave from Florida to Alaska! A peak of the winter between 23.-28. January 2021!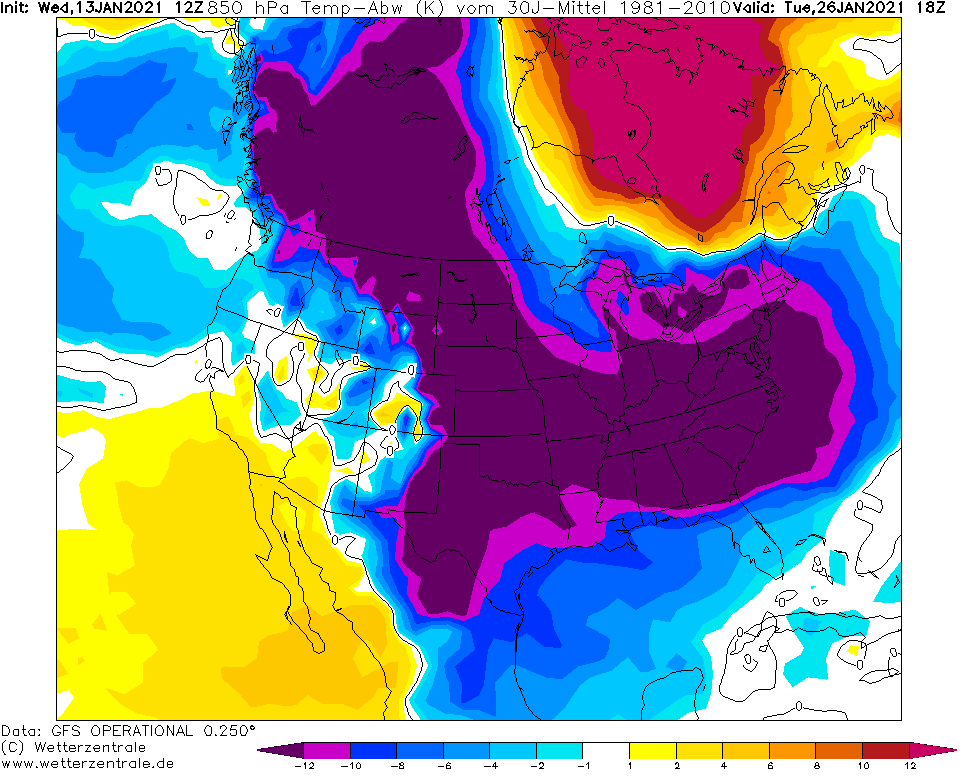 Mega-Major SSW in the Winter 2020/2021 continues and around mid-latitudes is creating a belt of an extremely cold air over all continents, including North America.
History of overcame all-time, very old and other temperature records from last 2 weeks you should find on our homepage (Oymyakon -57,5°C, Kagaaruk, northern Nunavut, -47,0°C, Norway, -43,3°C, Finland -41,1°C, Italy -39,6°C, Spain -35,8°C, North Korea -34,6°C, Japan -32,6°C, France/Switzerland -28,0°C, Czechia -25,9°C, Austria -24,0°C, Germany -22,3°C, Beijing -19,6°C, Soeul -18,6°C, Vietnam -13,0°C, Scotland -12,2°C, England -11,1°C, Shanghai and Srinagar (India) -7,8°C, Abu Dhabi -2,0°C) and now, we should look at the forecast of potential peak of Winter 2020/2021 in the USA and large parts of Canada.
Firstly, before 23. January 2021, anomalously cold air will shift from Siberia above Northern Pacific to Canada and northwestern USA. There will be a potential for the coldest days in Canada, then, extremely cold air stay over western and central Canada and floods almost all territory of the USA.
The coldest days in the USA are forecasted between 23.-28. January, for now, with possible peak around 26. January 2021, with really cold conditions from Florida to Alaska.
Already in last days, southern USA has reported severe winter blizzard and many southern states surprised deep snow cover. However, during next days, before a severe cold blasts, very warm period is expected.
In California, Arizona and Nevada, a few January temperature records were last days overcame and the next are expected until the end of the week, with possibility of new January record for Los Angeles (around +85°F / almost +30°C).
Last period, rare winter tornadoes surprised California and Texas, too /tweets below forecast maps/.
It appears, that cold front before an extreme coldwave will be very strong, therefore if you live in the USA / Canada, be prepared to temperature shock soon.
Forecasts of possible peak of Winter 2020/2021 for North America will be updated on Mkweather until 23. January several times and then will be Arctic outbreak / cold blast with Siberian origin, together with European Siberian winter, properly watched.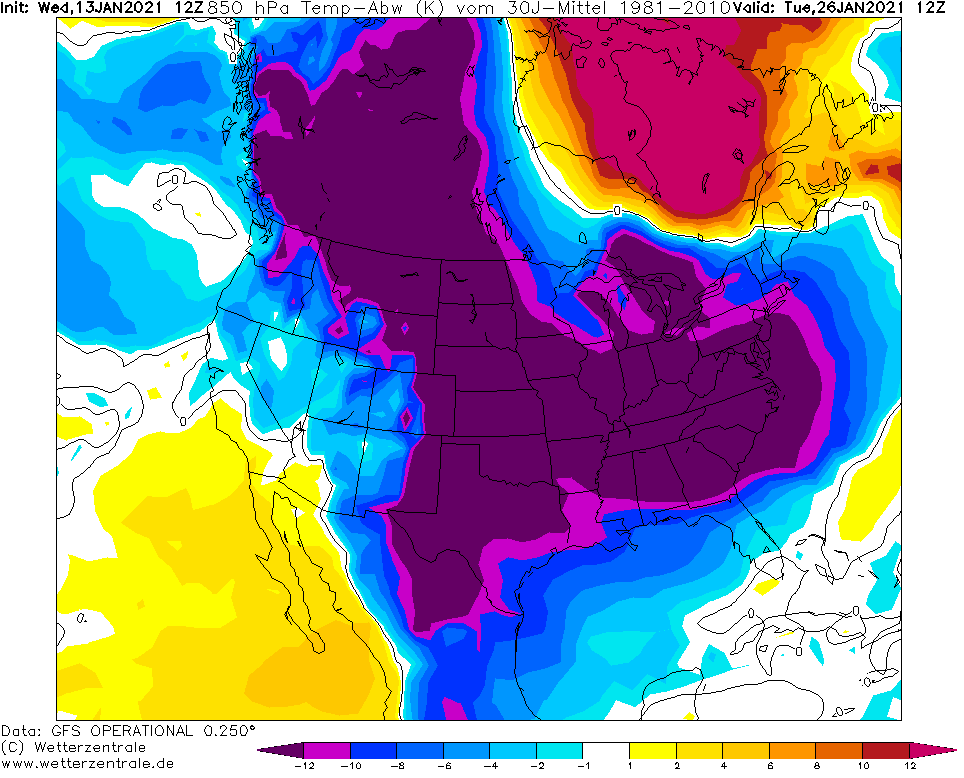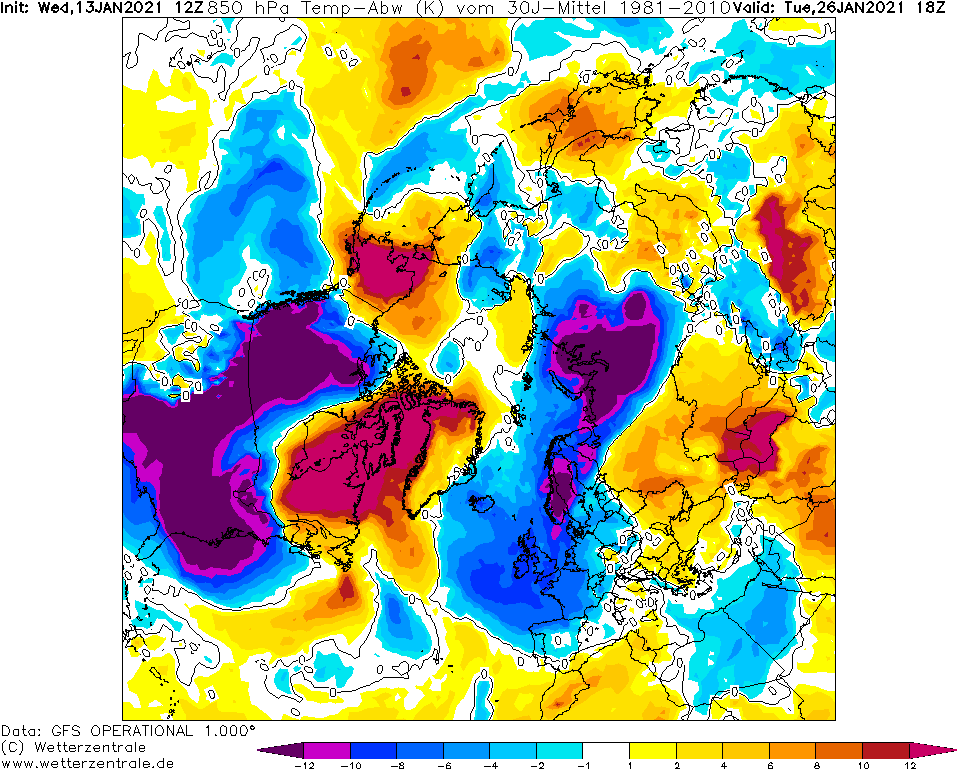 Infographics: wetterzentrale.de, wxcharts.com, tropicaltidbits.com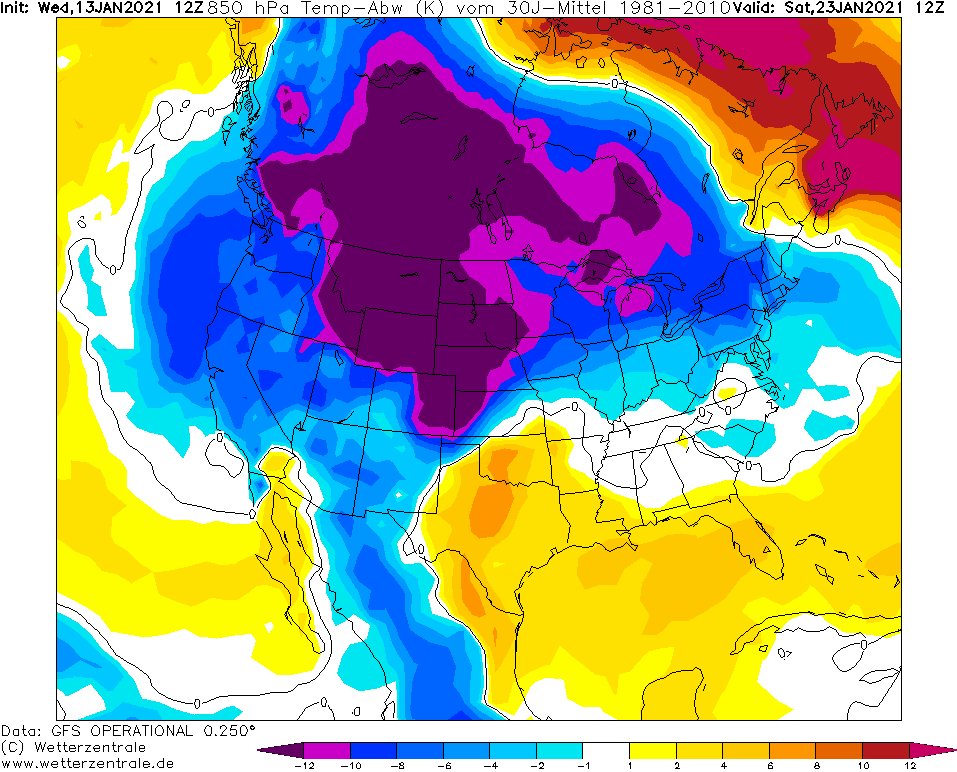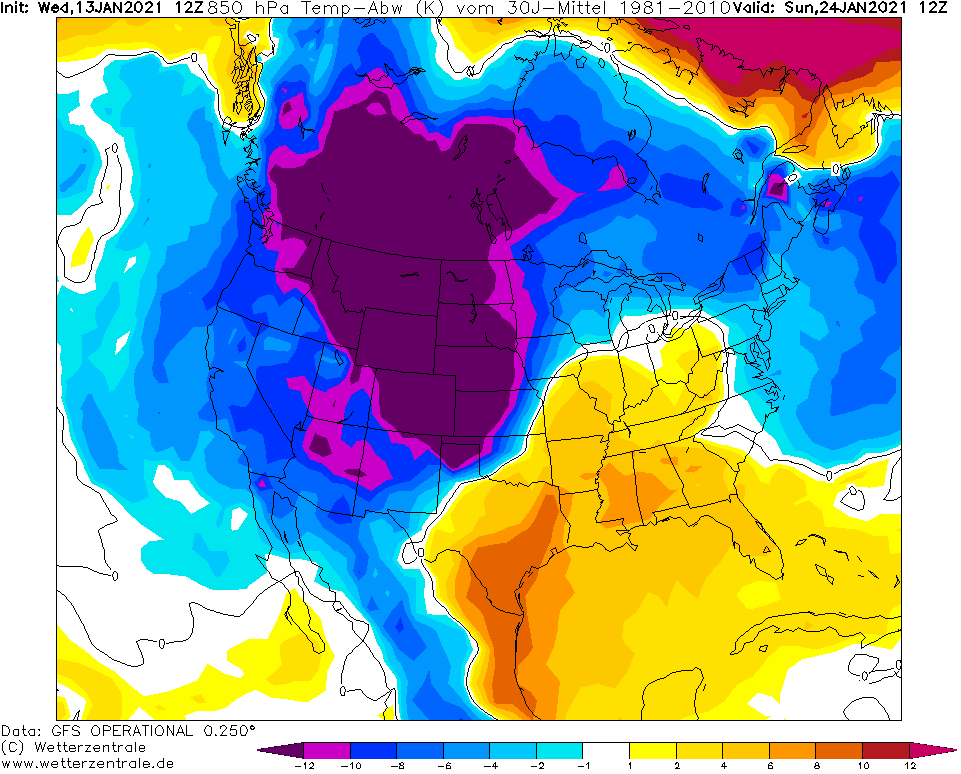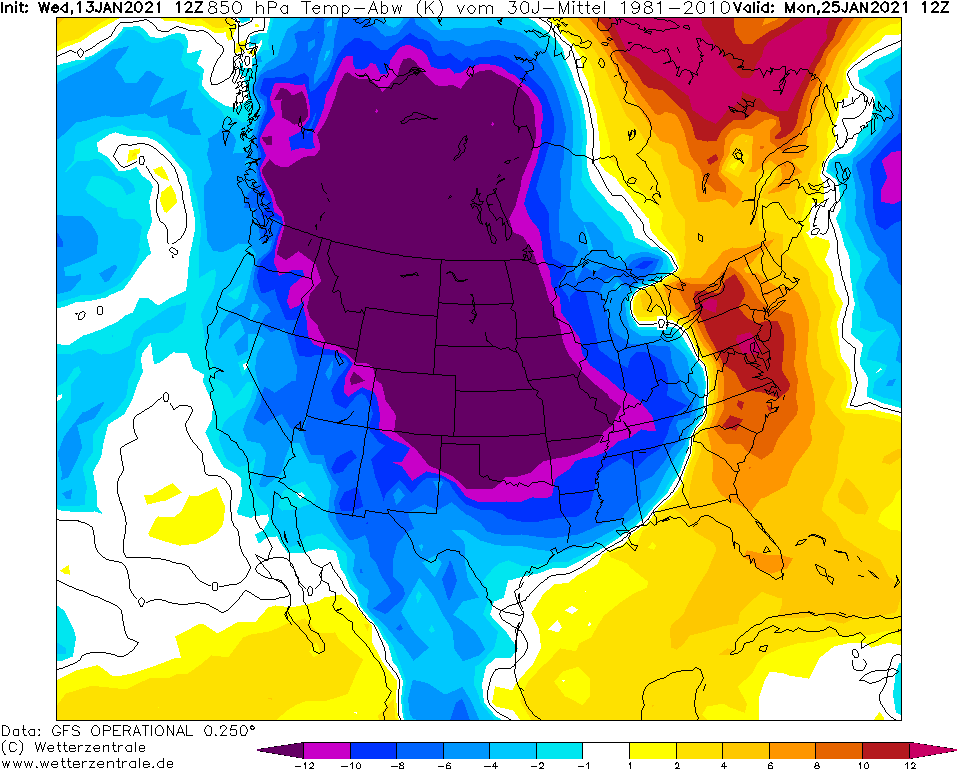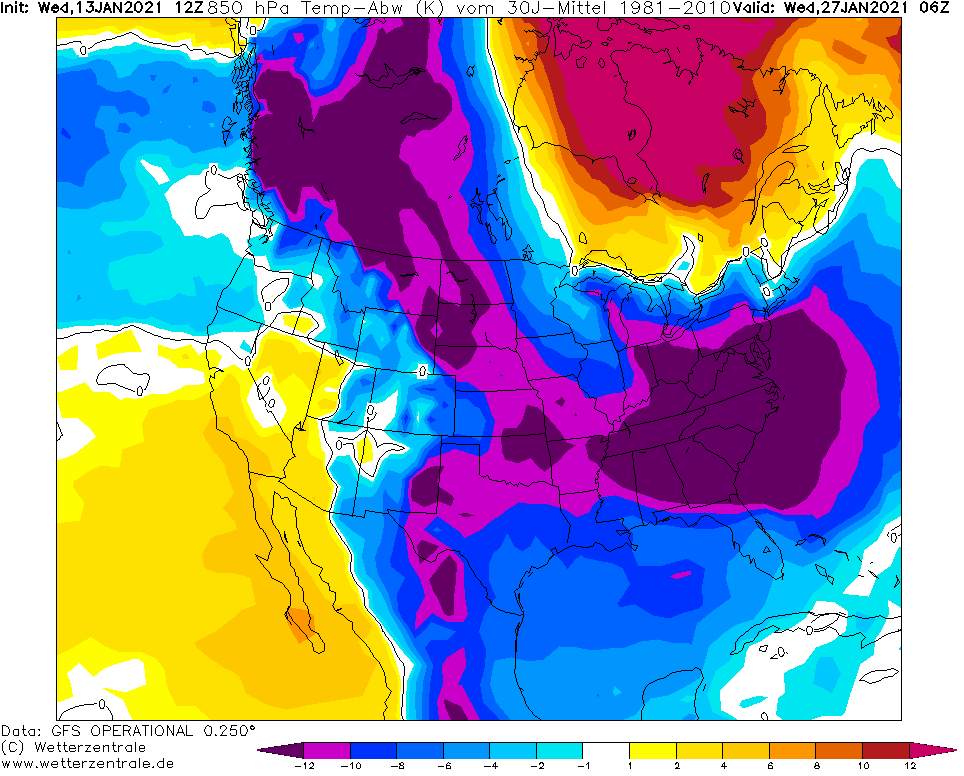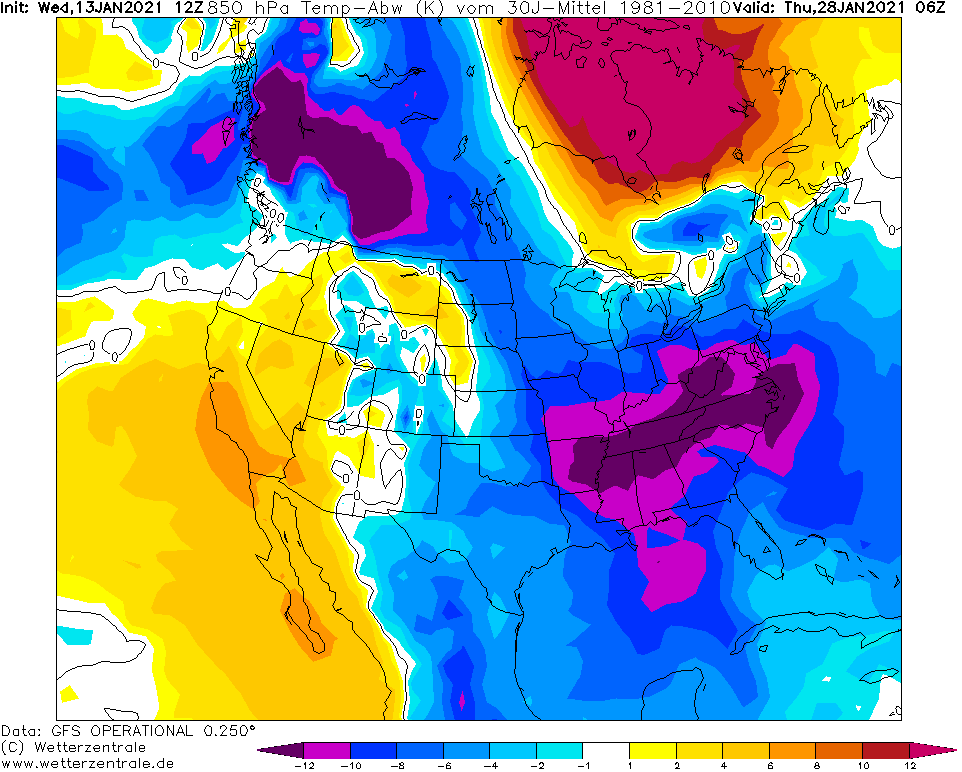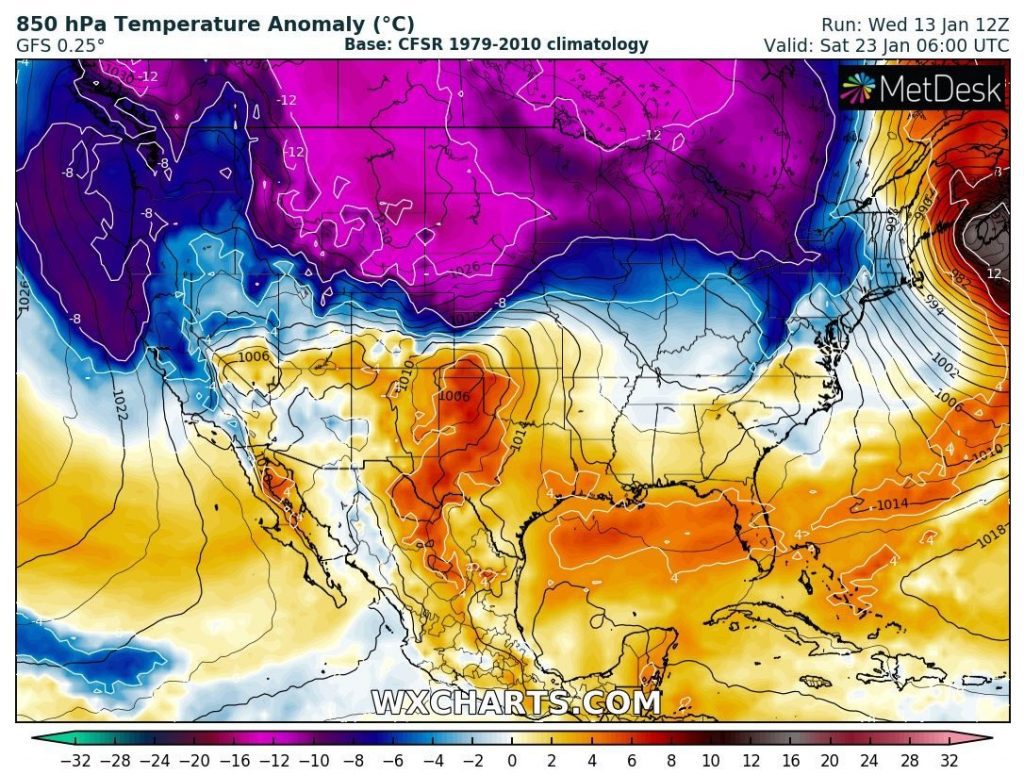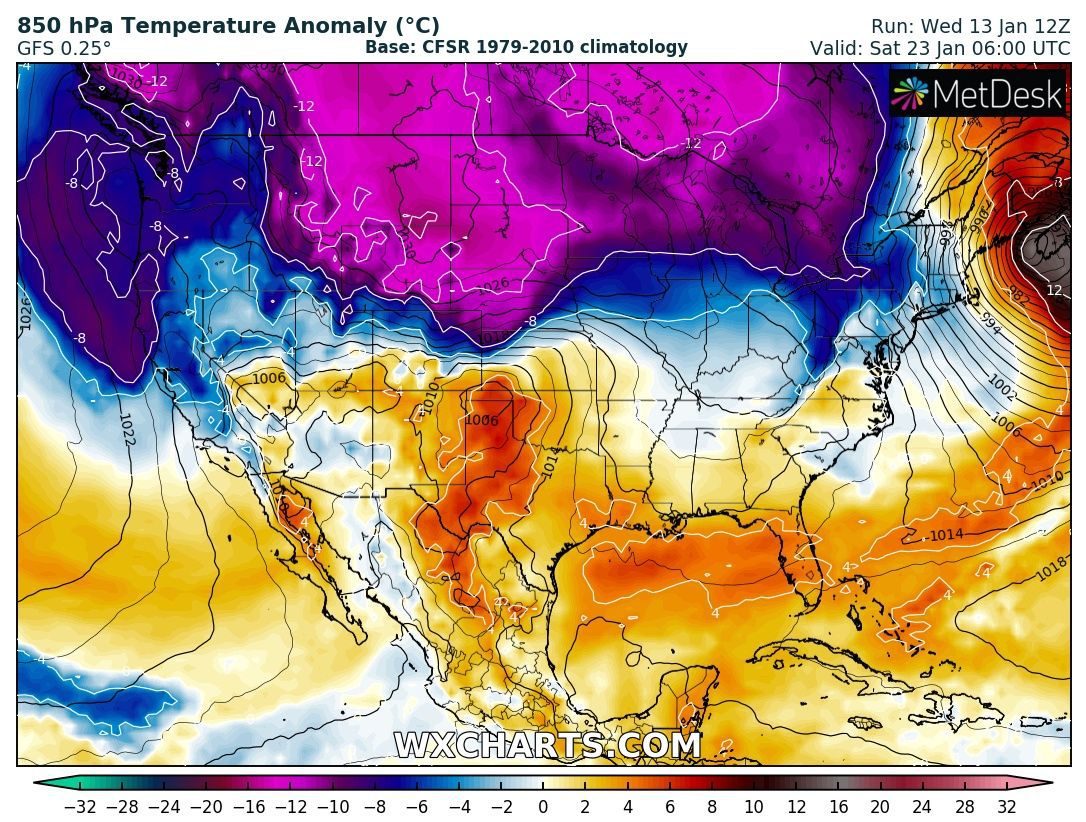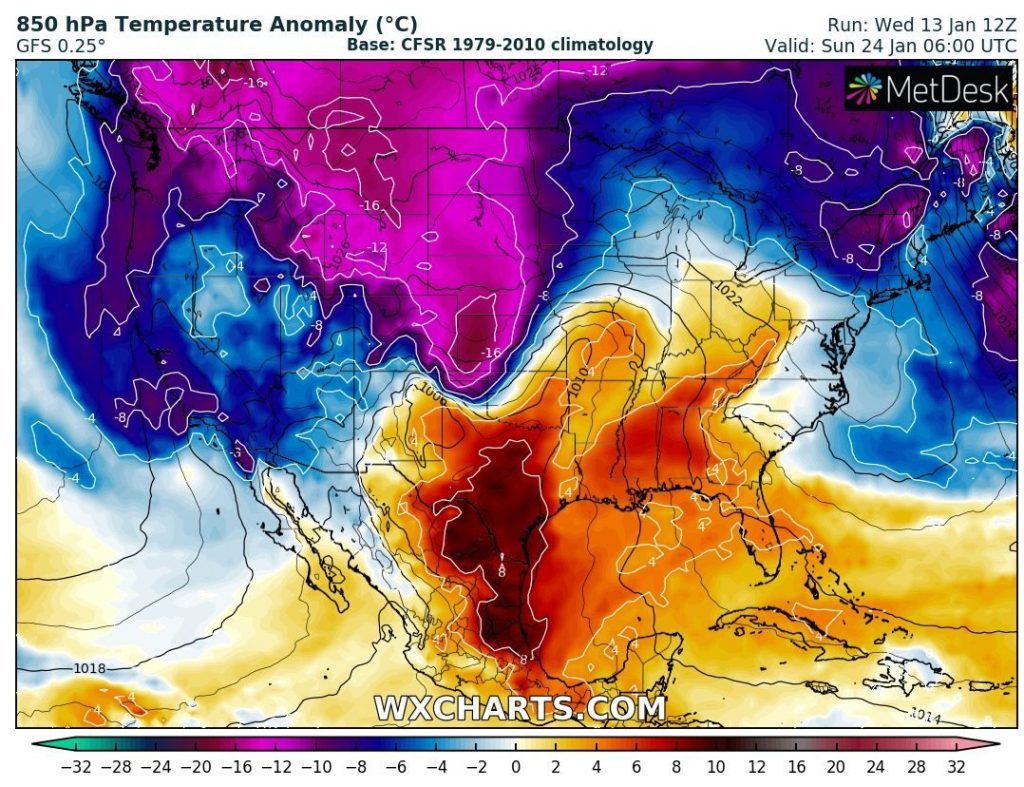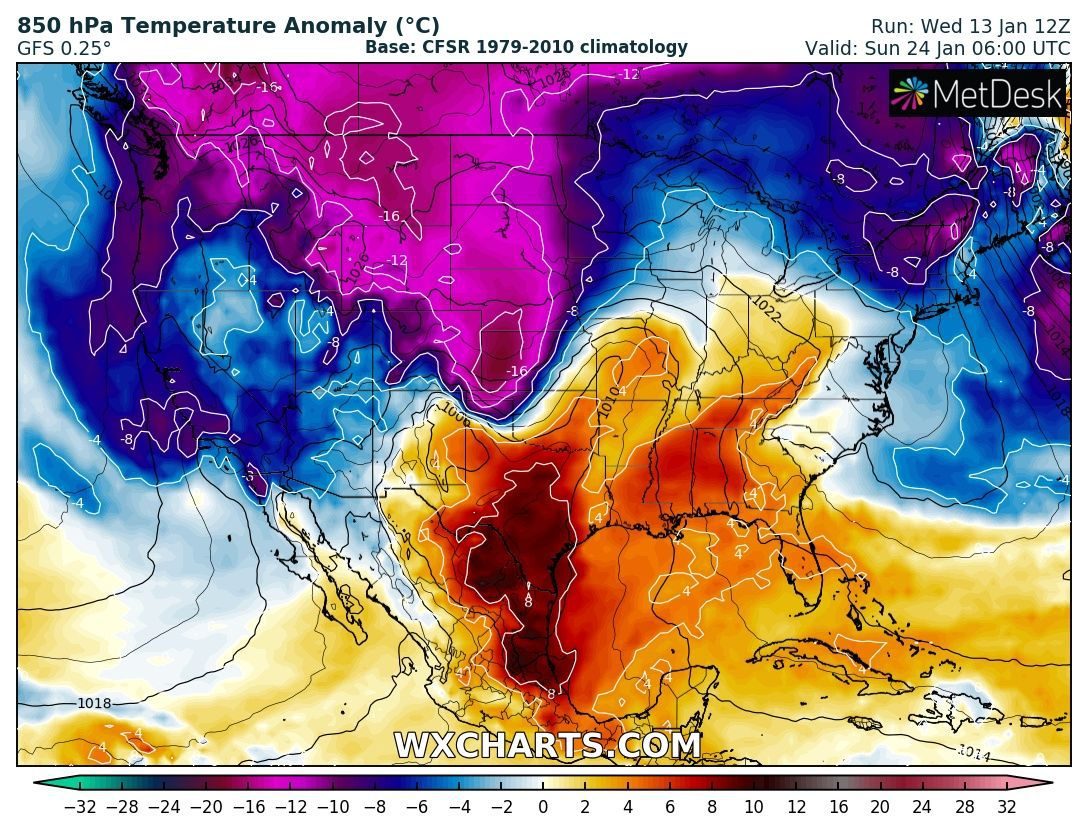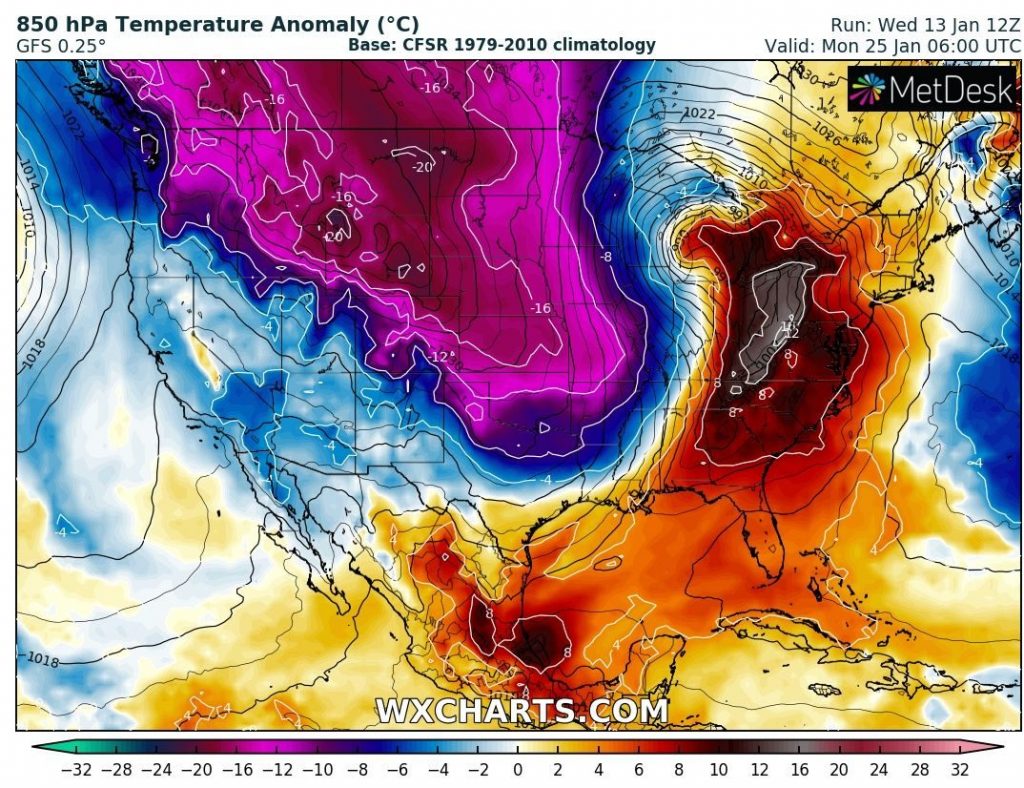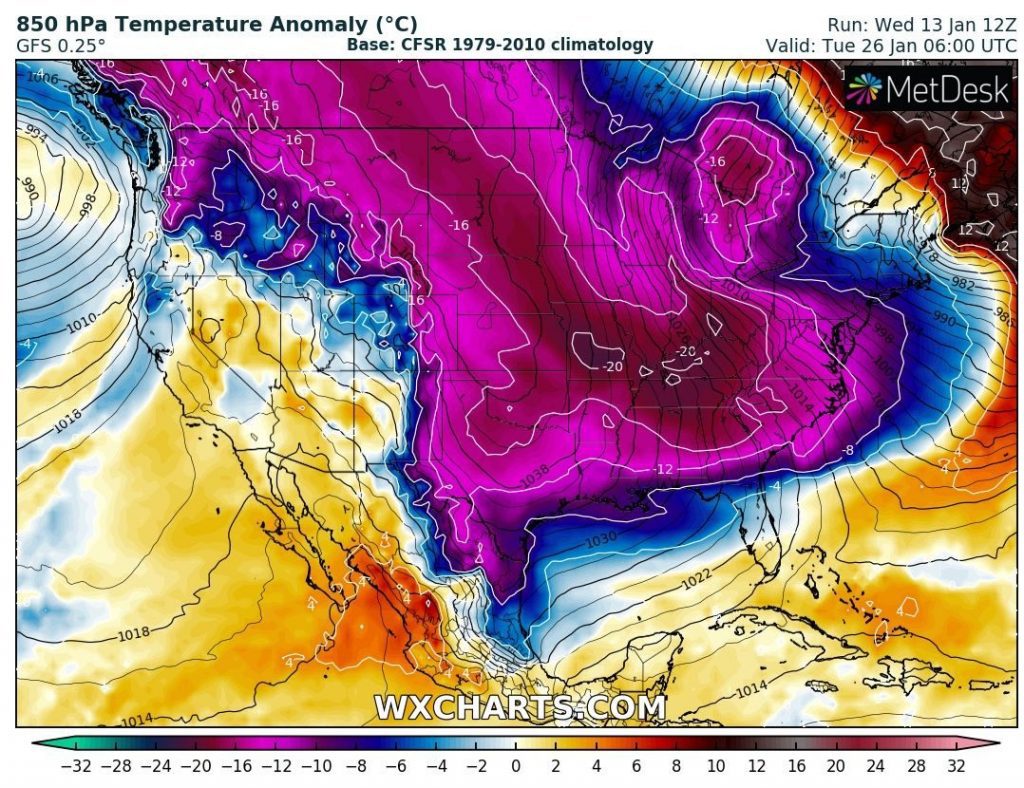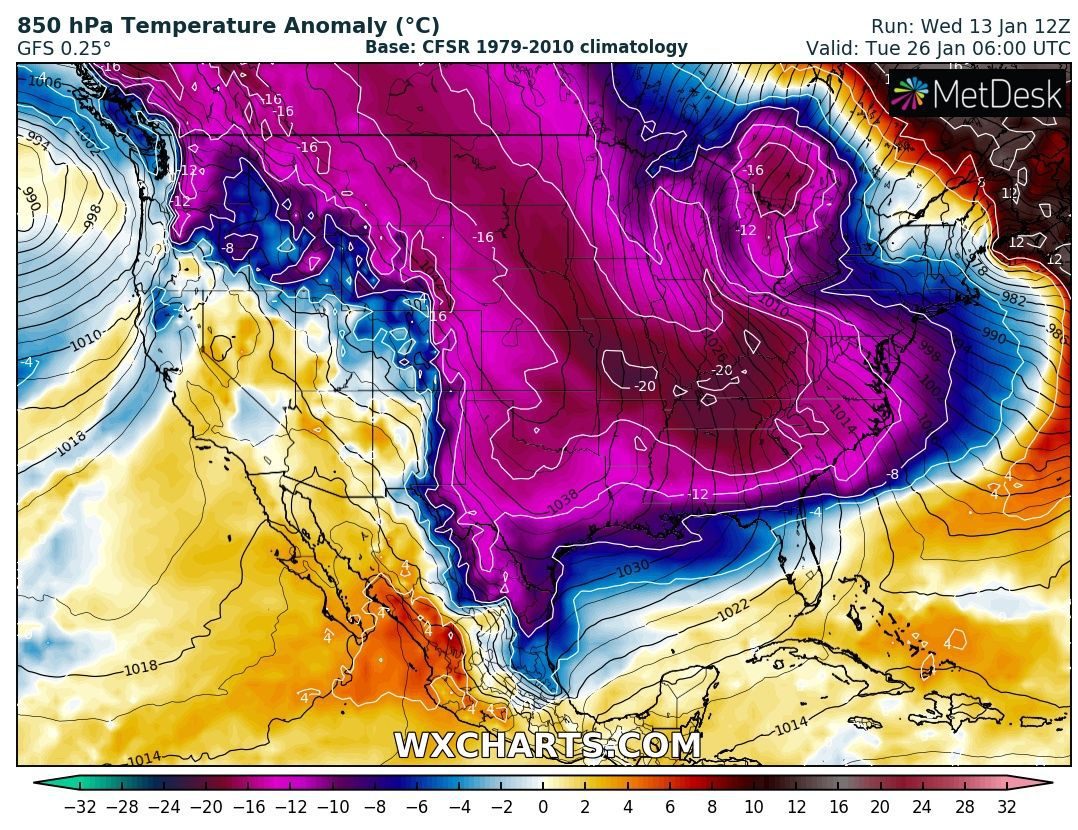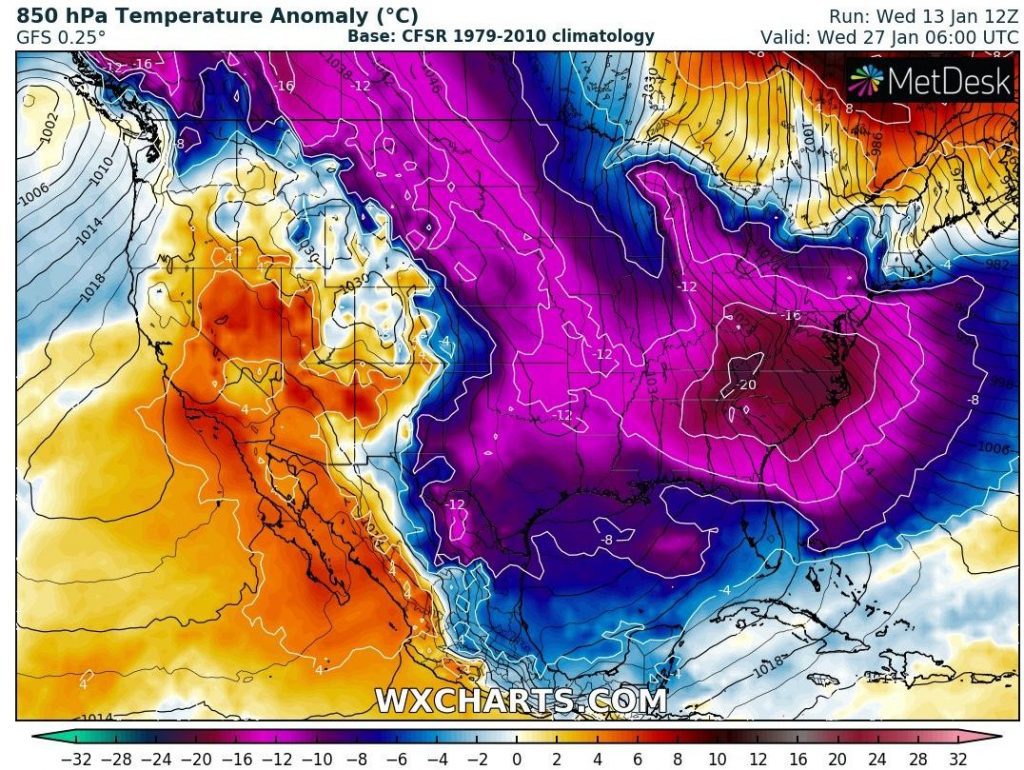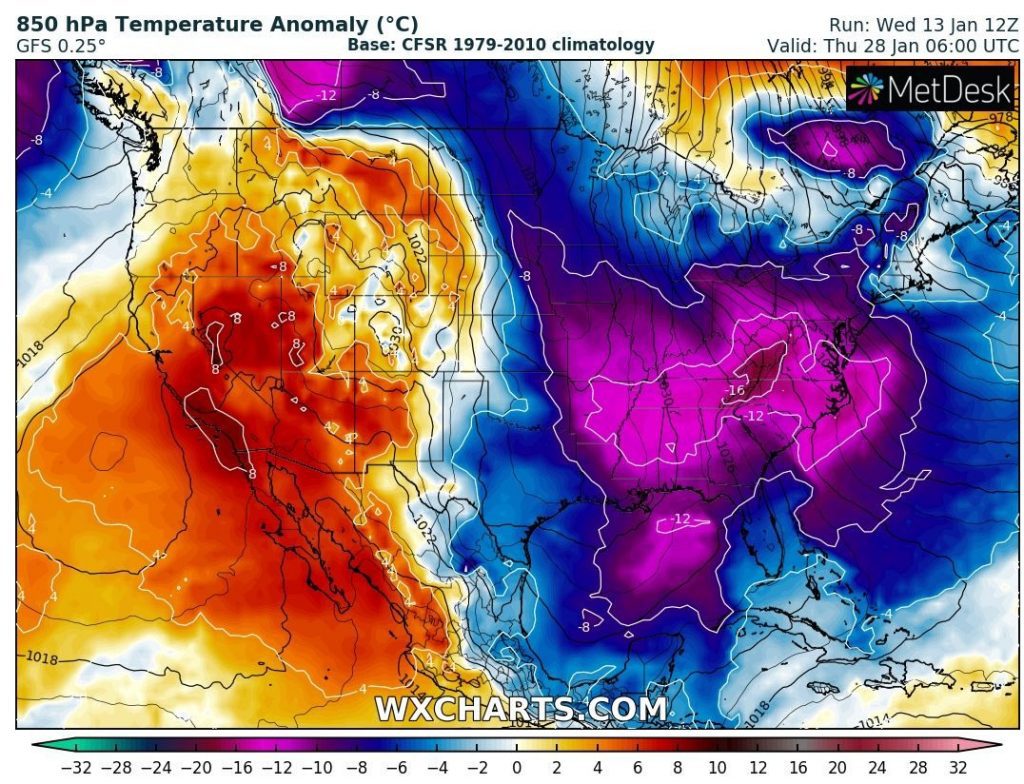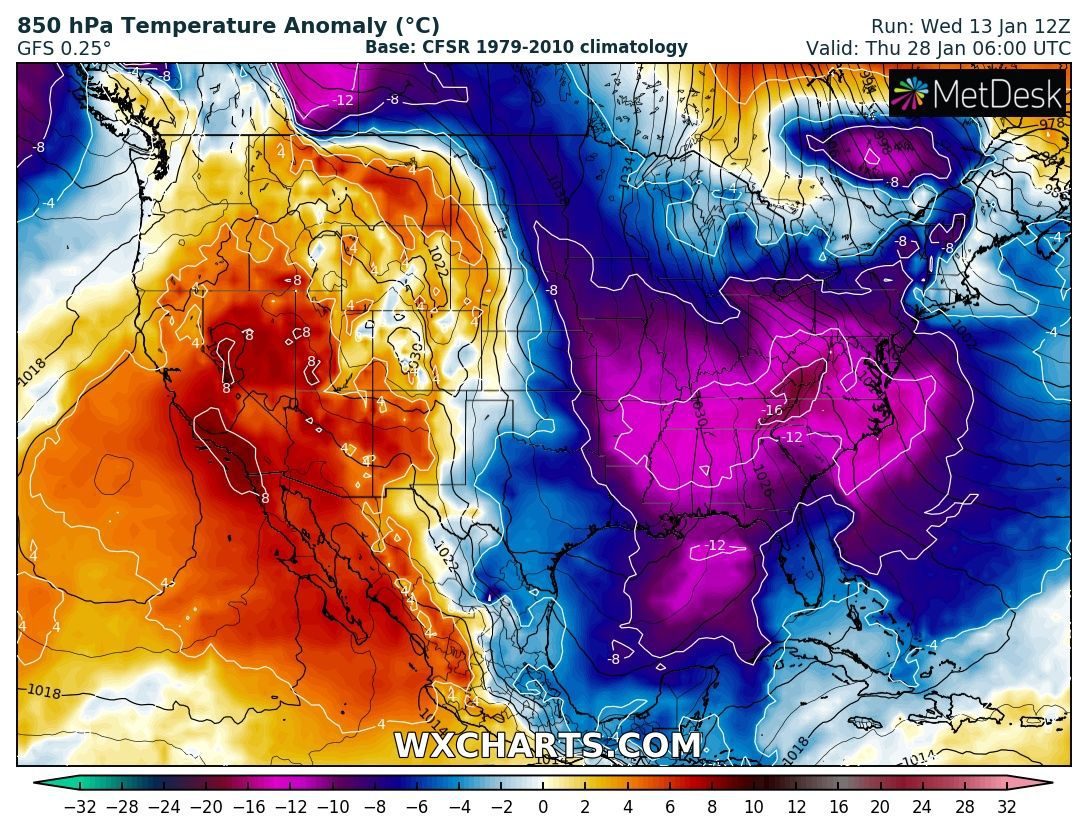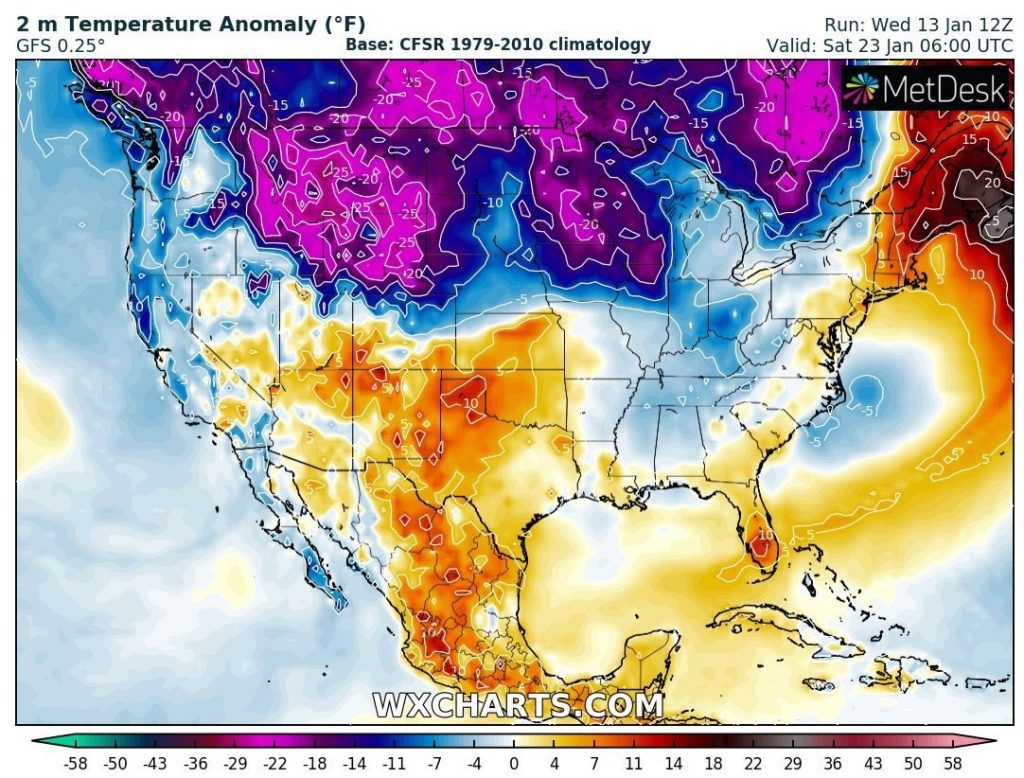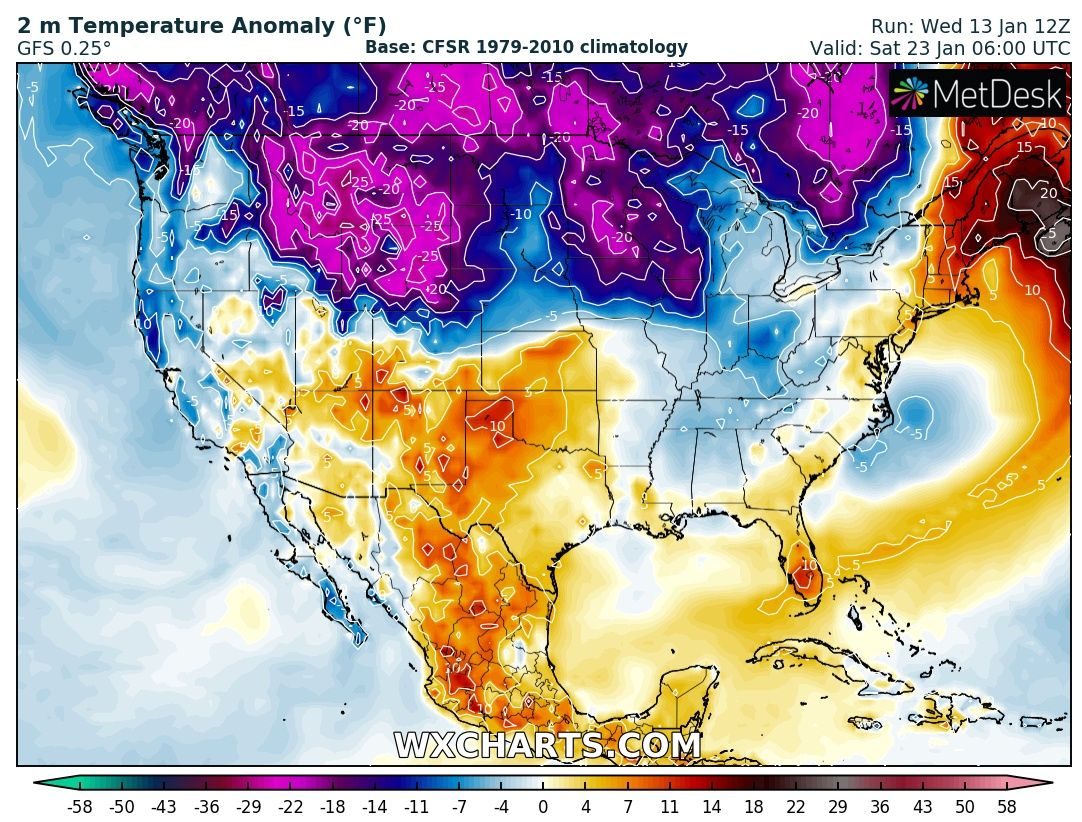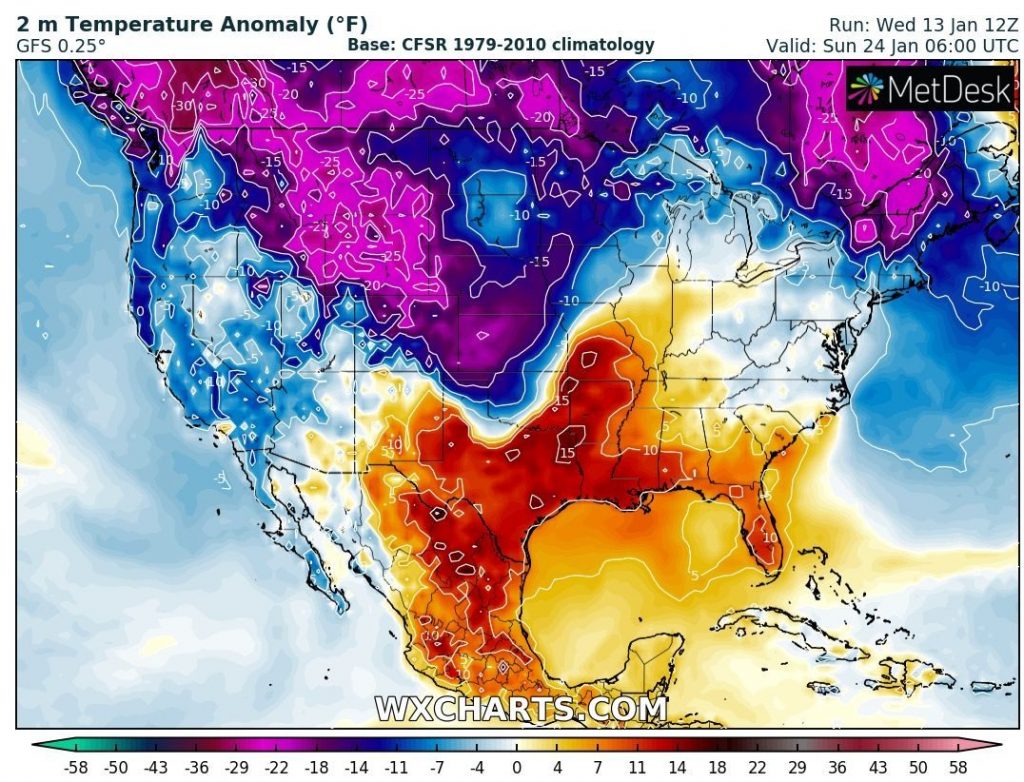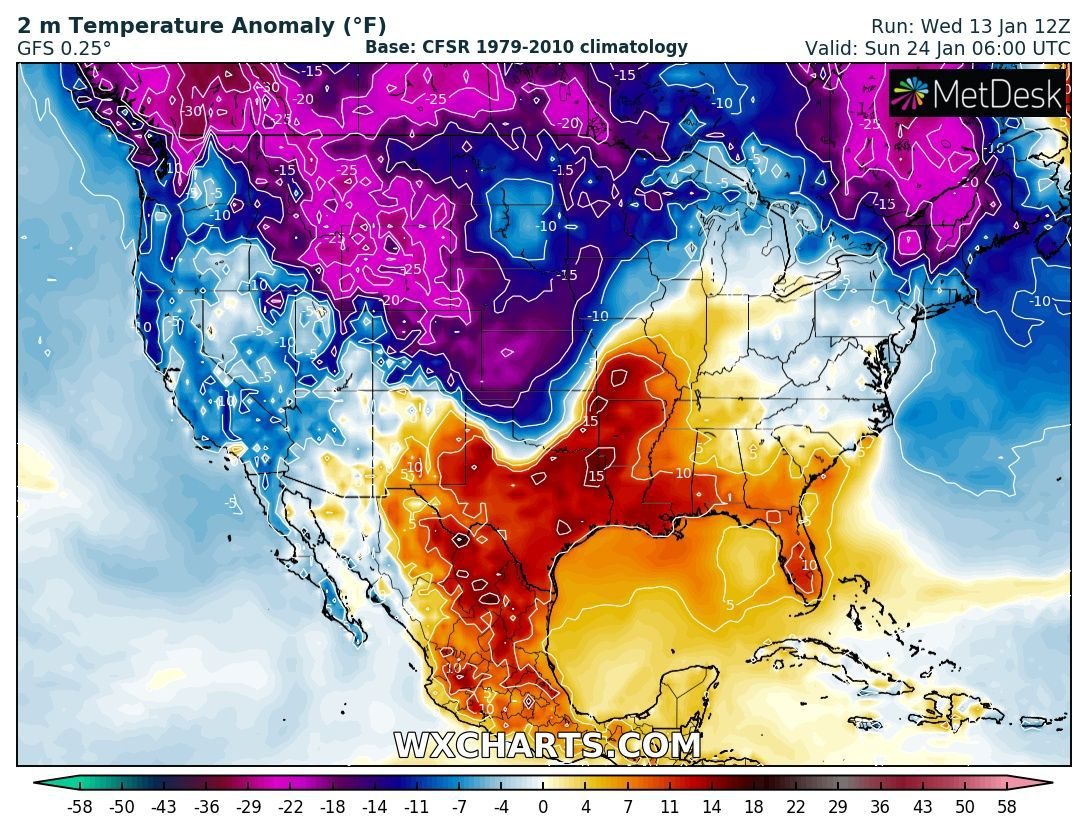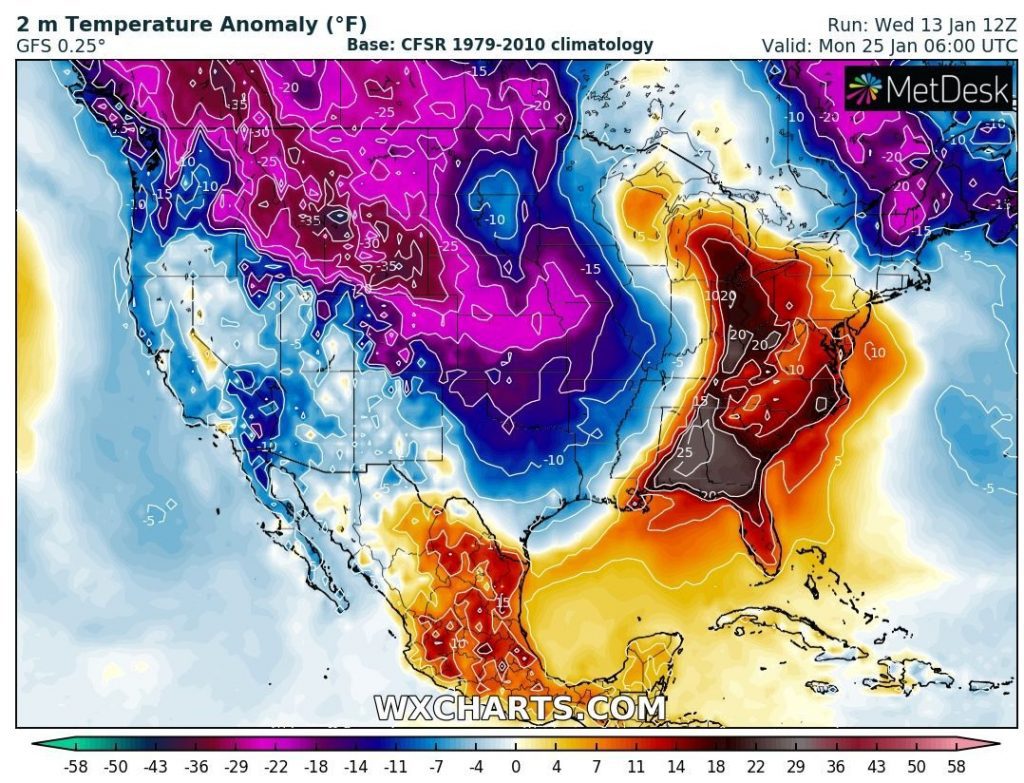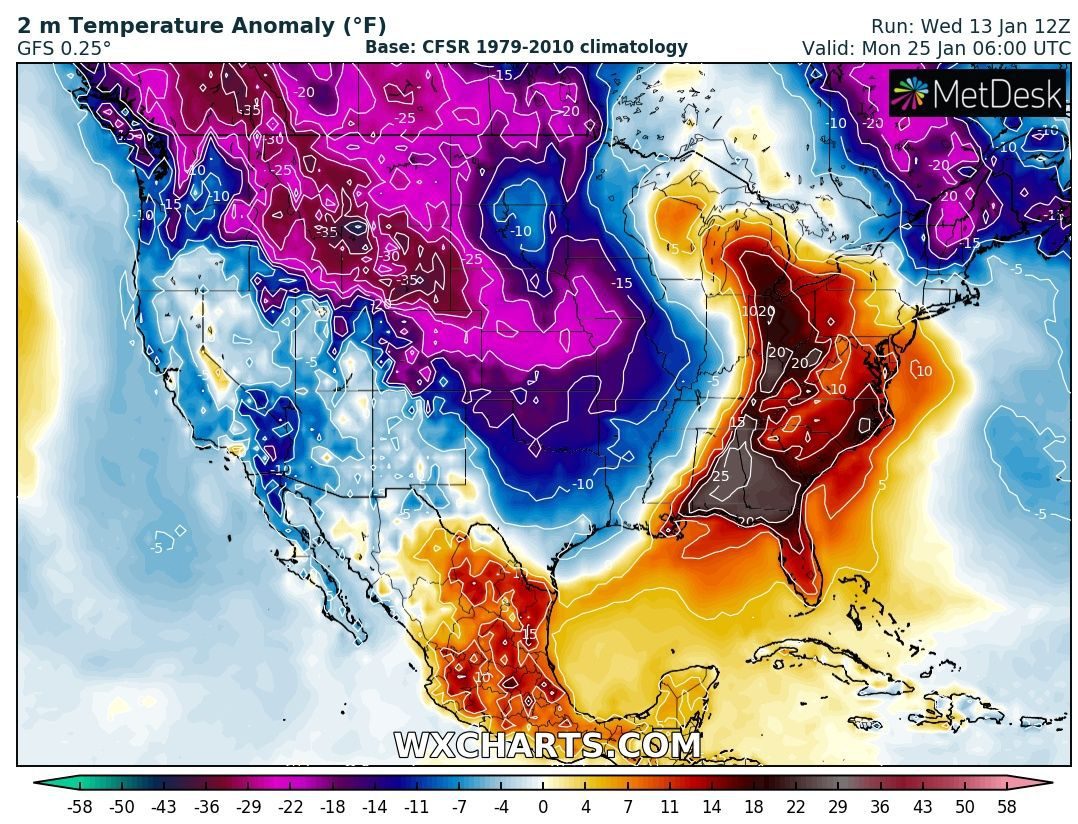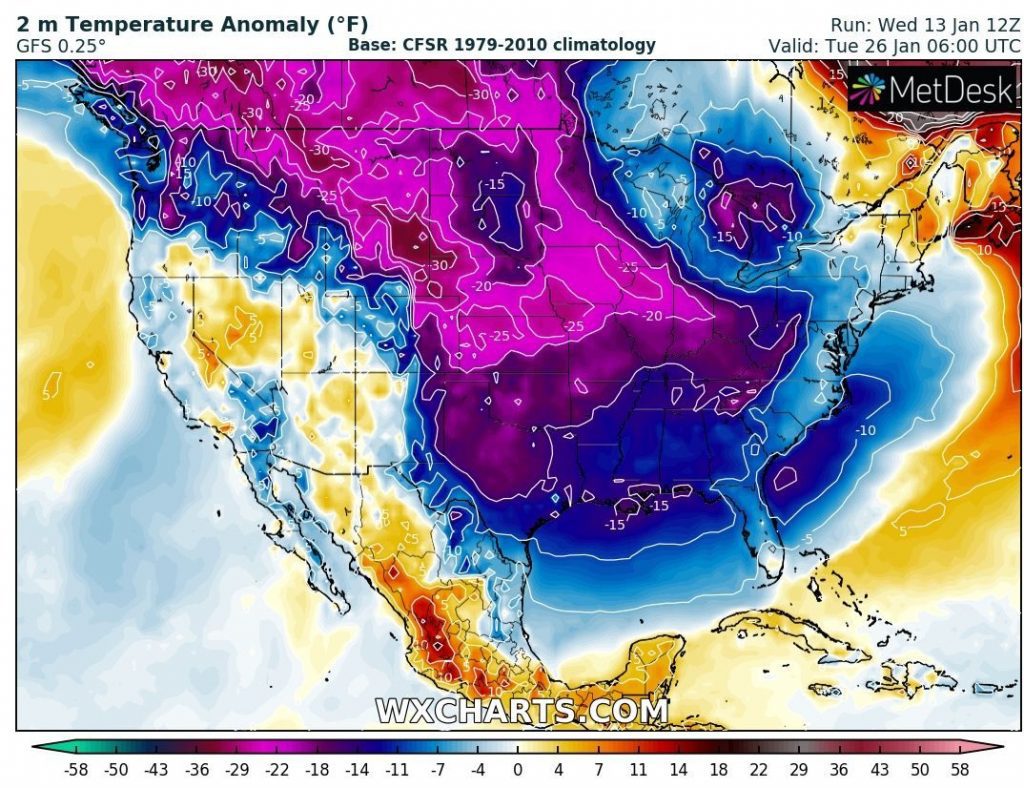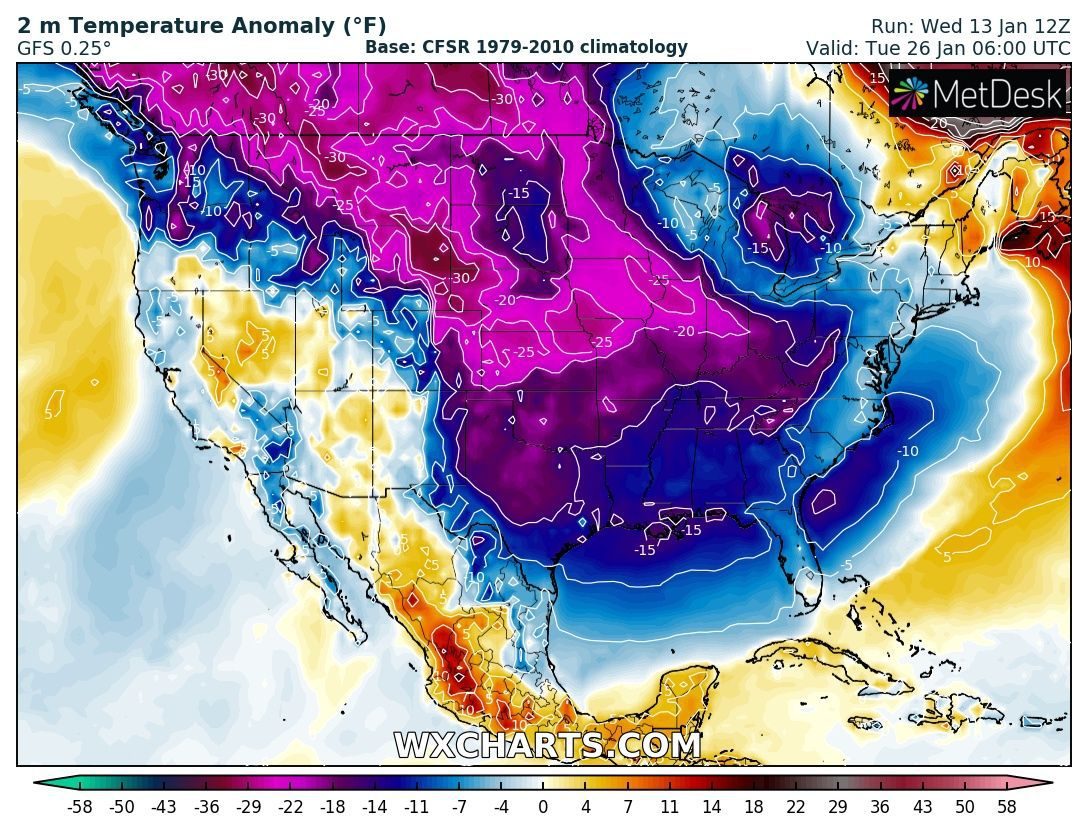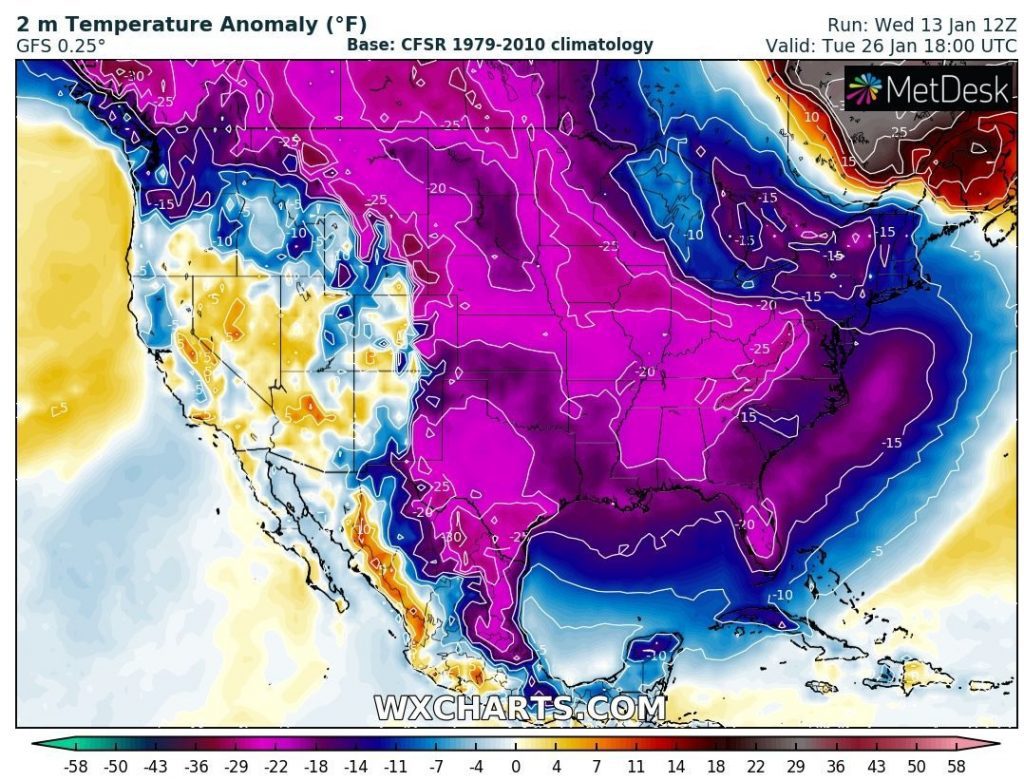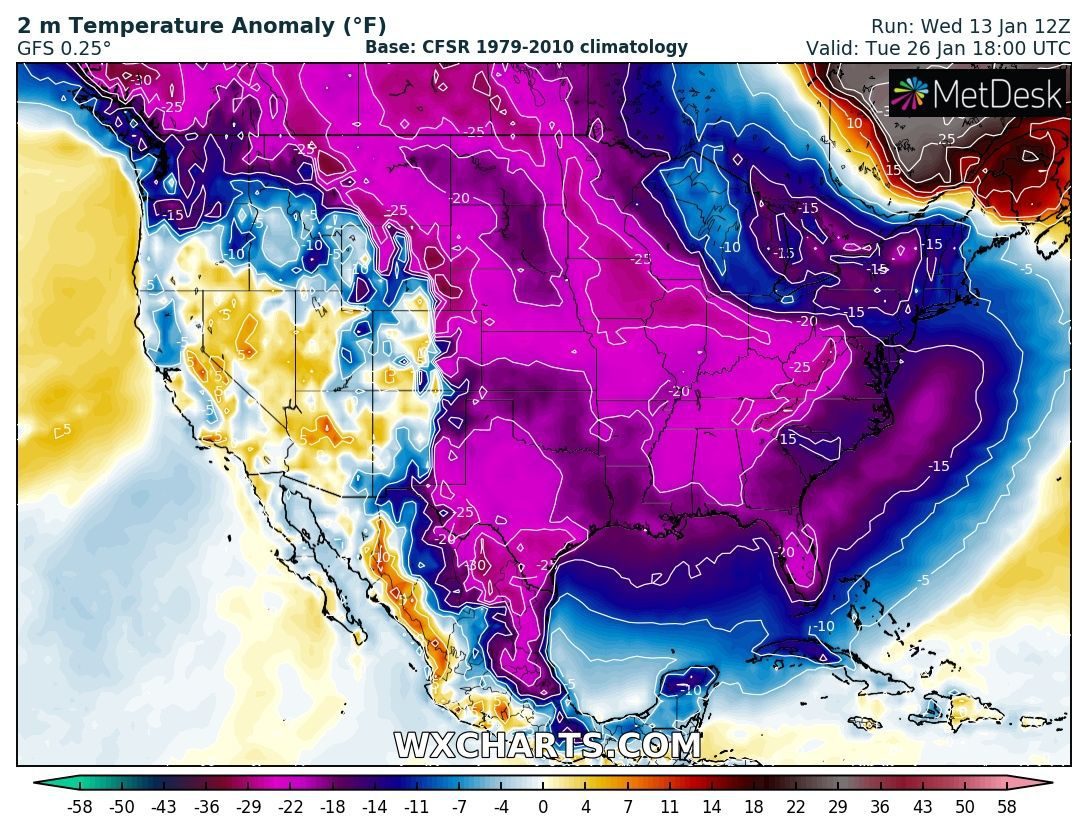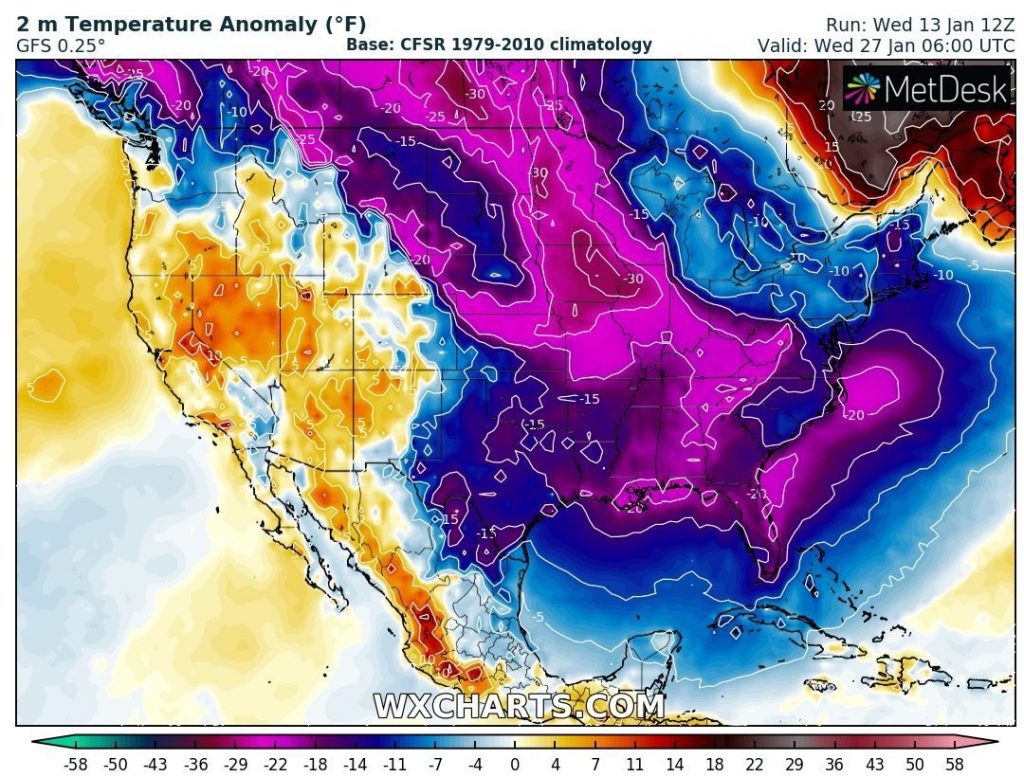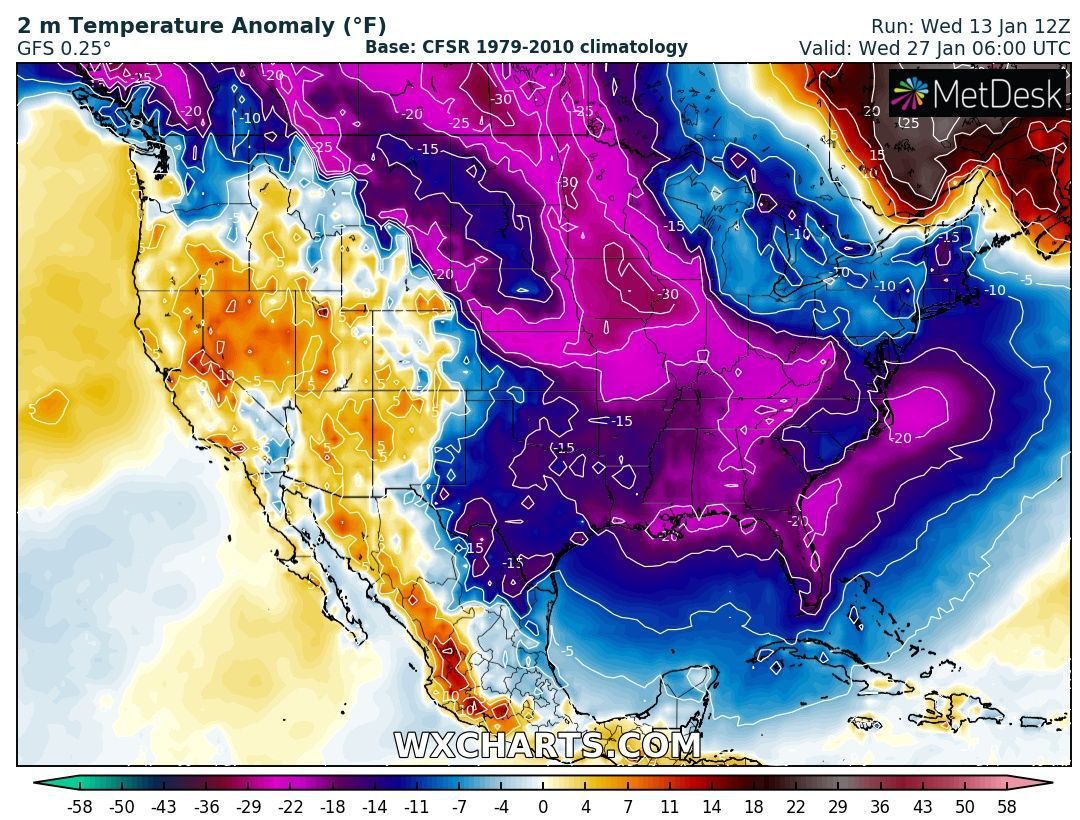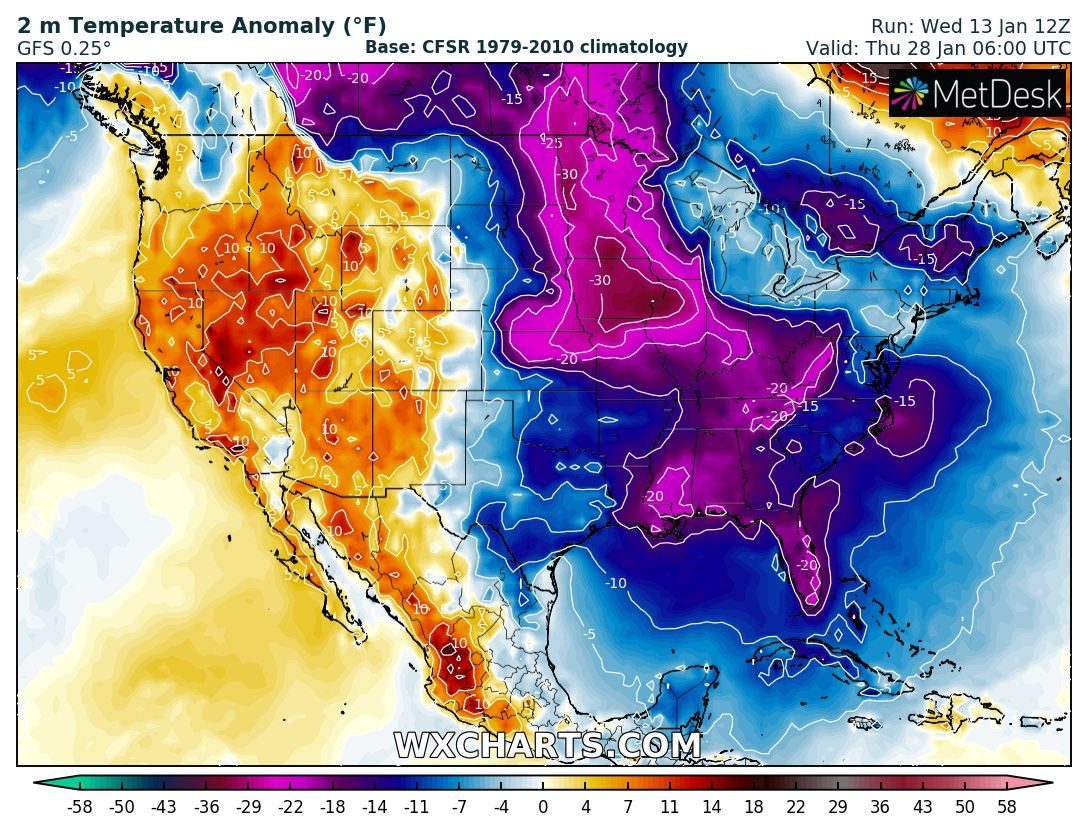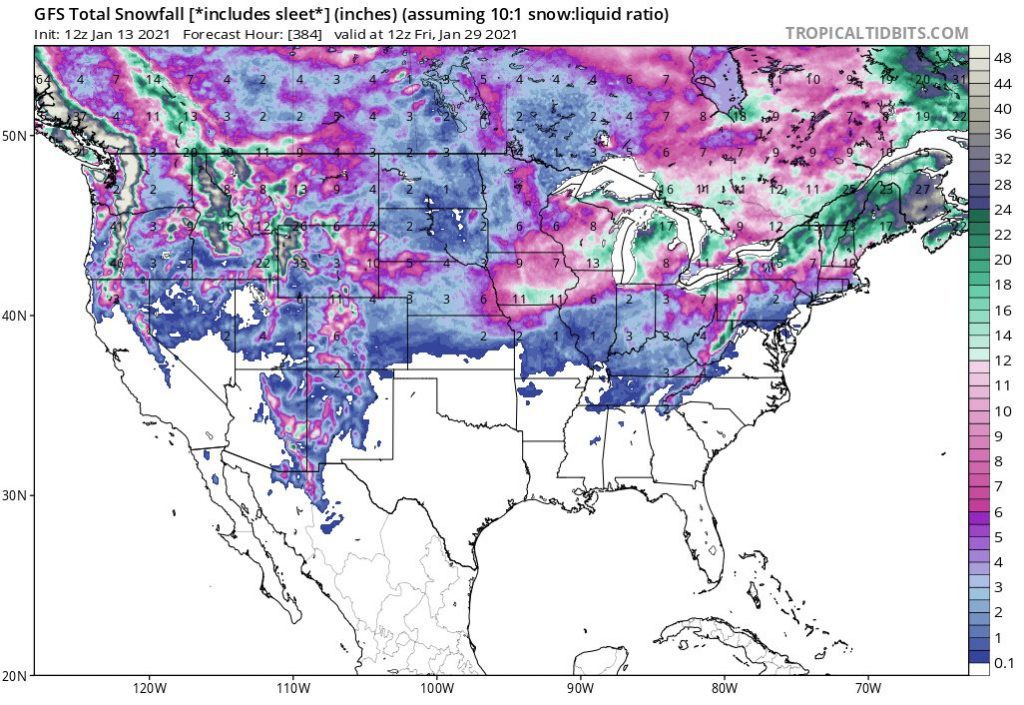 Read more:
(Visited 91 times, 1 visits today)