Although South Madagascar stays with severe drought and famine risk next weeks /https://mkweather.com/2020/12/07/famine-and-excessive-drought-in-madagascar-people-eat-soil-mixed-with-tamarind//, next tropical threat hits central and northern parts of a Madagascar and then, continental parts of southeastern Africa.
After increased tropical activity in Oceania /https://mkweather.com/2020/12/14/cyclone-yasa-aims-to-new-zealand-zazu-shifts-from-fiji-southeastward/; https://mkweather.com/2020/12/19/cyclone-zazu-hit-samoa-and-tonga-in-samoa-with-floods-landslides//, Australia /https://mkweather.com/2020/12/19/next-tropical-system-for-northern-australia-christmas-stormy-in-queensland-sunny-in-south/; https://mkweather.com/2020/12/14/australia-in-flood-crisis-strongest-wet-signals-in-about-10-years// and Southeastern Asia, India and Sri Lanka /https://mkweather.com/2020/12/24/tropical-threats-again-in-philippines-vietnam-cambodia-thailand-malaysia-myanmar-india-and-sri-lanka// is coming next tropical threat above Madagascar, Mozambique and its remnants over some next countries of southern Africa, such as Zimbabwe, Malawi or Zambia.
Heavy rains and storms are during December 2020 reported from many states in southern Africa, e.g. Mozambiue, Zimbabwe or DR Congo /videos below/.
Now, it should be a first serious tropical threat of Cyclone season 2020/2021 for southern parts of Africa, after some weaker tropical depression or storms in Madagascar. In November 2020 however, extreme Cyclone Gati has appeared in Somalia /https://mkweather.com/2020/11/22/the-first-somalian-hurricane-gati-category-4is-bringing-2-year-rainfall-for-48-hours/; https://mkweather.com/2020/11/24/first-somalian-hurricane-cyclone-gati-videos//
System 95S Invest hits Madagascar already around Sunday and Monday, 27.-28. December, with possible floods or local landslides. Around 31. December – 1. January, remnants of a system very probably hits Mozambique and then next countries in African continent.
Stormtrack of Indian Ocean cyclones will be during the next period strongly linked with ITCZ / Intertropical Convergence Zone and in Eastern Africa, Western Africa and Sahel should be (regionally) anomalously dry.
Tropical system forecasts /tropicaltidbits.com, wxcharts.com: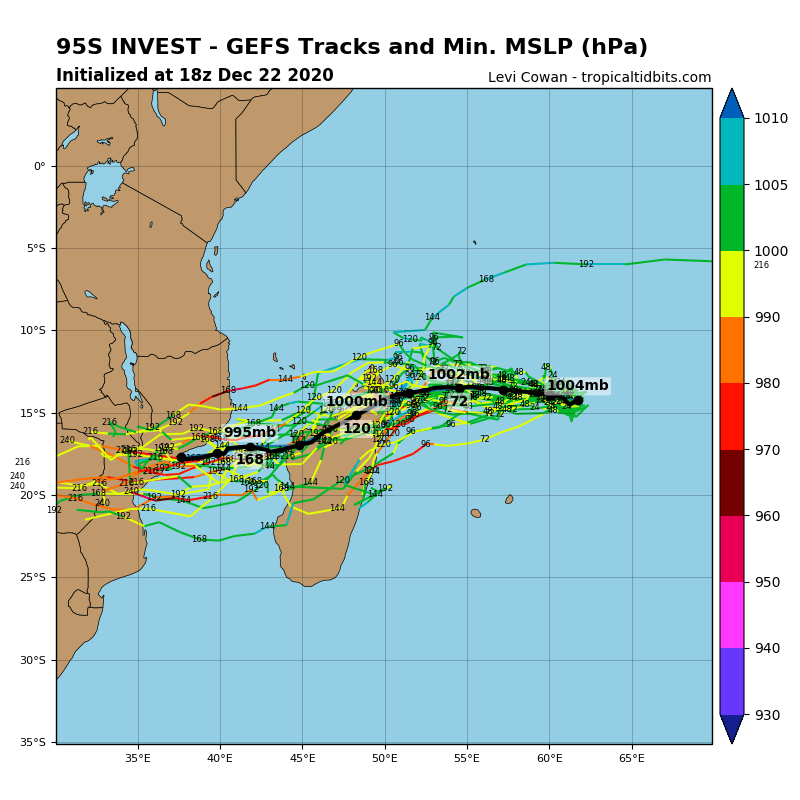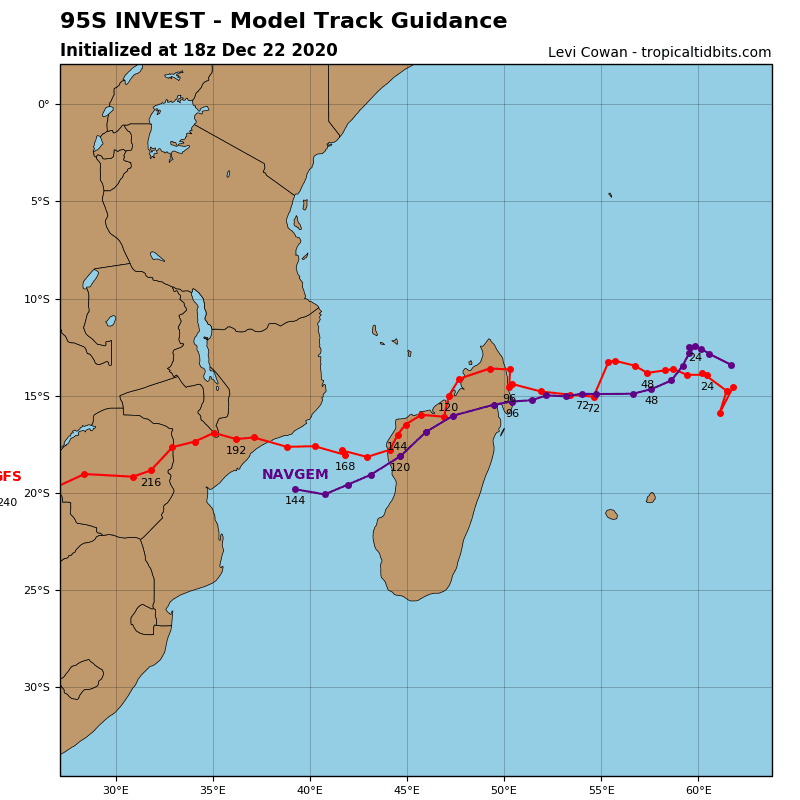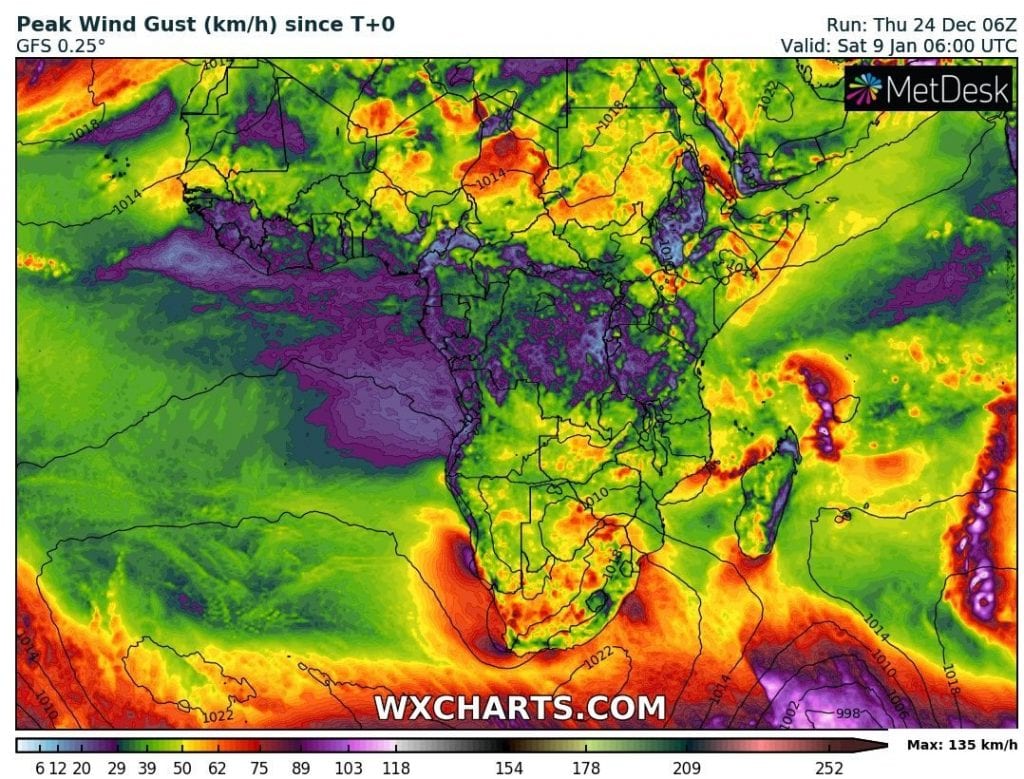 December 2020 floods in Africa:
Read more:
(Visited 52 times, 1 visits today)