While in Western, Central Europe and Western and Central Mediterranean Windstorm Alex has brought a disastrous rainfalls and winds from Thursday to Tuesday, 2.-6. October 2020. Eastern, Southeastern Europe and Eastern Mediterranean enjoy holiday weather, with extreme high supertropical, tropical or summer temperatures from Ukraine to Turkey.
As we informed at the weekend /https://mkweather.com/2020/10/04/tropical-and-summer-weather-in-eastern-southern-europe-before-windstorm-alex-palermo-375c-greece-340c-croatia-314c-serbia-309c-hungary-290c-austria-264//, extreme high temperatures hit at first Italy, western Balkan and Central Europe, with temperature maximum +37,5°C in Palermo, +31,4°C in Croatia, +31,3°C in Montenegro, +30,0°C in Bosnia and Herzegovina, +29,0°C in Hungary and summer days (more than +25°C) in parts of Central Europe).
Early this week, the hottest air has shifted more eastward, over Ukraine, Black sea region, southern Balkan, Greece and Cyprus, with even higher temperatures, almost up to +40°C!
Maximum national temperatures on Monday and Tuesday, 5.-6. October has reached in Turkey +39,2°C, in Cyprus +37,0°C and in Greece supertropical +36,4°C.
Extremely hot October days has occurred in Romania (+33,6°C), Albania (+33,4°C, note: at the weekend +33,6°C), Bulgaria (+32,8°C), North Macedonia (+32,6°C) and Serbia (+31,8°C, note: overcame weekend´s temperature +30,9°C).
Extremely hot was southern Ukraine too, in Simferopol has been measured summer day, +28,4°C.
During the next days, severe storms with hails or even tornadoes shoud occur in the region on cold front linked with Windstorm Alex /https://mkweather.com/2020/10/06/windstorm-alex-the-worst-rainfall-since-1958-9-dead-a-total-destruction-big-photogallery-from-france-and-italy/; https://mkweather.com/2020/10/04/2-killed-25-missing-in-france-500-mm-24-h-and-italy-630-mm-24-h-heavy-rains-from-windstorm-alex-until-wednesday//.
Minimum temperatures in Western Europe are still relative high, thanks to cloudiness and humidity from Windstorm Alex, but during the next period, powerful coldwave hits large parts of continent.
Extremely hot air will shift more eastward and southward, to Egypt, Eastern Mediterranean – Middle East part and Middle East, where we expect brilliant holiday weather during next period.
Infographics: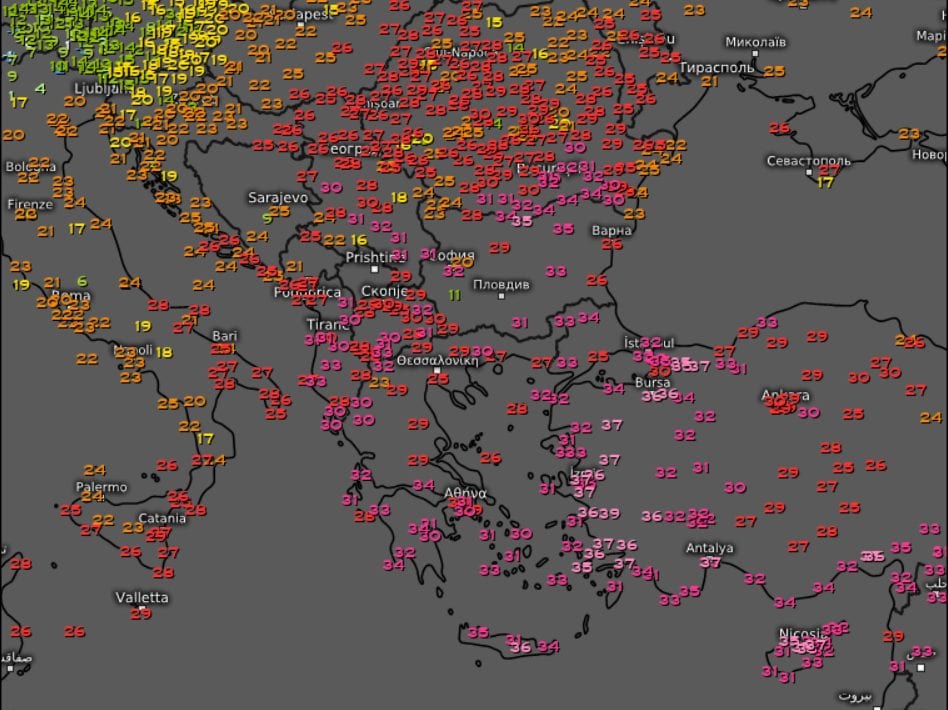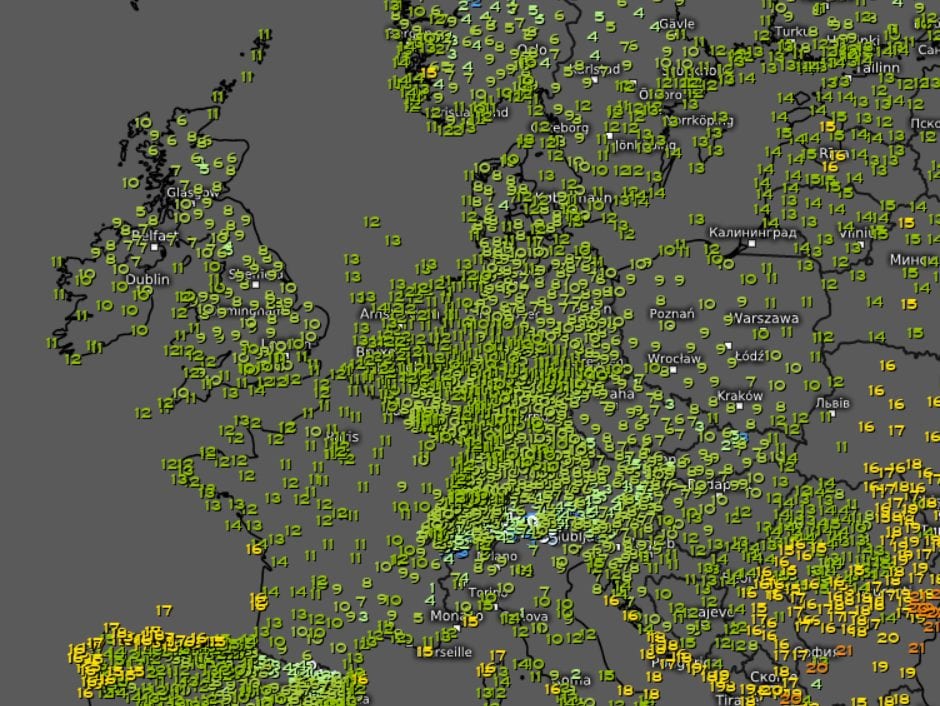 Read more:
(Visited 56 times, 1 visits today)