As we have noticed in previous article /https://mkweather.com/2021/02/11/1048-hpa-pressure-high-above-central-europe-at-the-weekend-then-extremely-dry-siberian-air-and//, extremely dry Siberian air is / will be shifting on the back side of pressure high with Siberian origin from west to the east and many countries for their TOP coldest temperature of the winter, but similarly such as in the UK on Thursday, 11. February, maybe of the millennium /https://mkweather.com/2021/02/11/the-uk-230c-the-coldest-night-since-1995-regionally-since-1940// are still waiting.
Although in many countries is possibility of overcoming of temperature -30°C only slightly, e.g. Czechia, in the middle of Siberian high should surprise with rarely temperatures up to -35°C. Not in every country this potential must be fullfilled.
Similar temperatures such in Central Europe are forecasted for Scandinavia and in Balkan and France temperatures mostly between -20/-30°C are expected. In Italian Alps, again should surprise frosts up to -40°C, but only in alttudes around 1700 MASL. In other countries, expexted national minimum temperatures are for lower situated basins and valleys (or lowlands) under 1000, max. 1200 MASL.
Extreme winter in Turkey and Caucasian countries hit very probably in the second half of February 2021, Spain and Portugal had their peak of winter (and Spain too all-time national record) in January 2021 and Iceland will be relative warm.
Interesting is comparison of expected minimum temperatures on Saturday, 13. February 2021 (maps below) – line of the most extreme frosts will be copying line with heavy snowfall from Ukraine up to France, the Netherlands and England.
Just these days we are experiencing with peak of decline of AO index during Winter 2020/2021 (values around -5/-6) and we are after peak of La nina from the end of January 2021, but still with strong effects to global climate. Combination of these both, AO- and La nina, as we should see this period, can be very dramatic in planetary, but too hemispheric sense.
Already in next nights are expected in Europe next temperature records – Mkweather will be near it and will bring fresh news about new national temperature records of the winter or longer historical period.
Infographics: mapchart.net, wxcharts.com, NOAA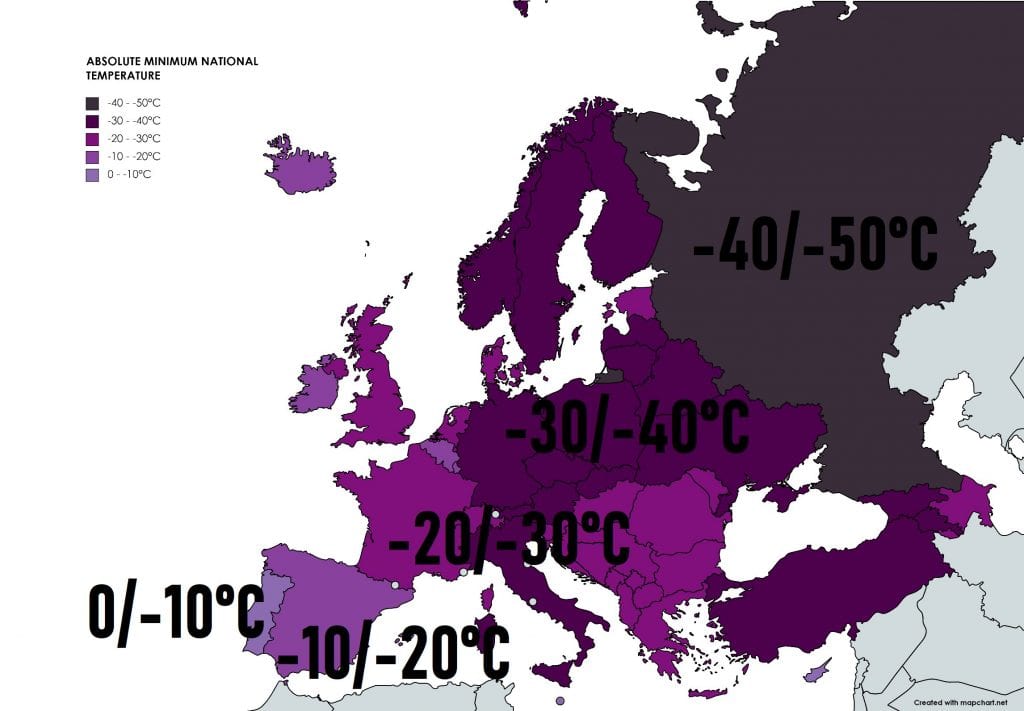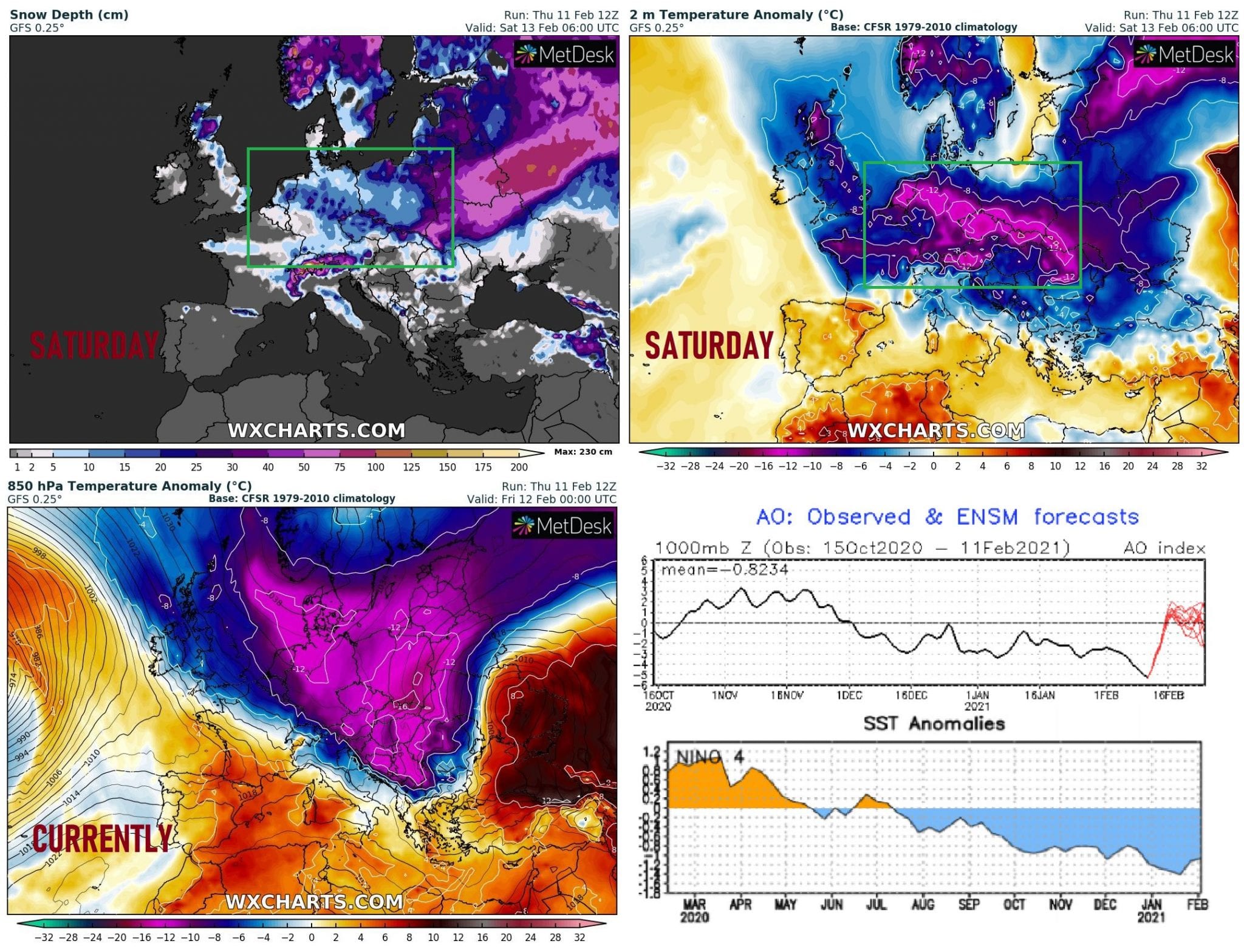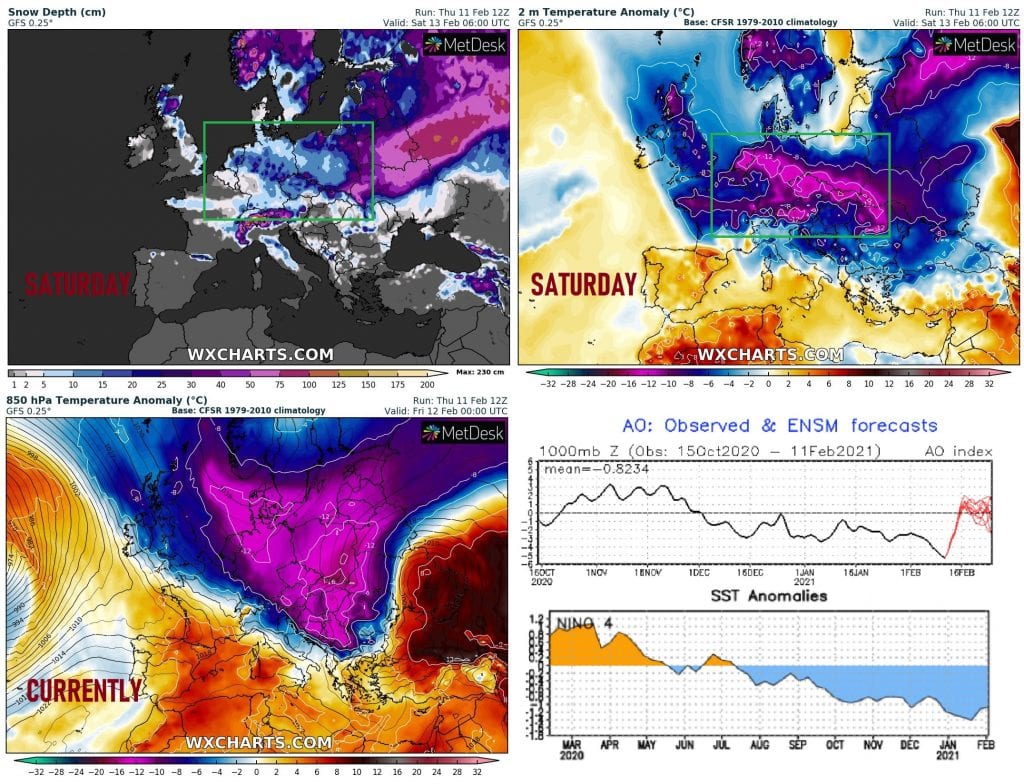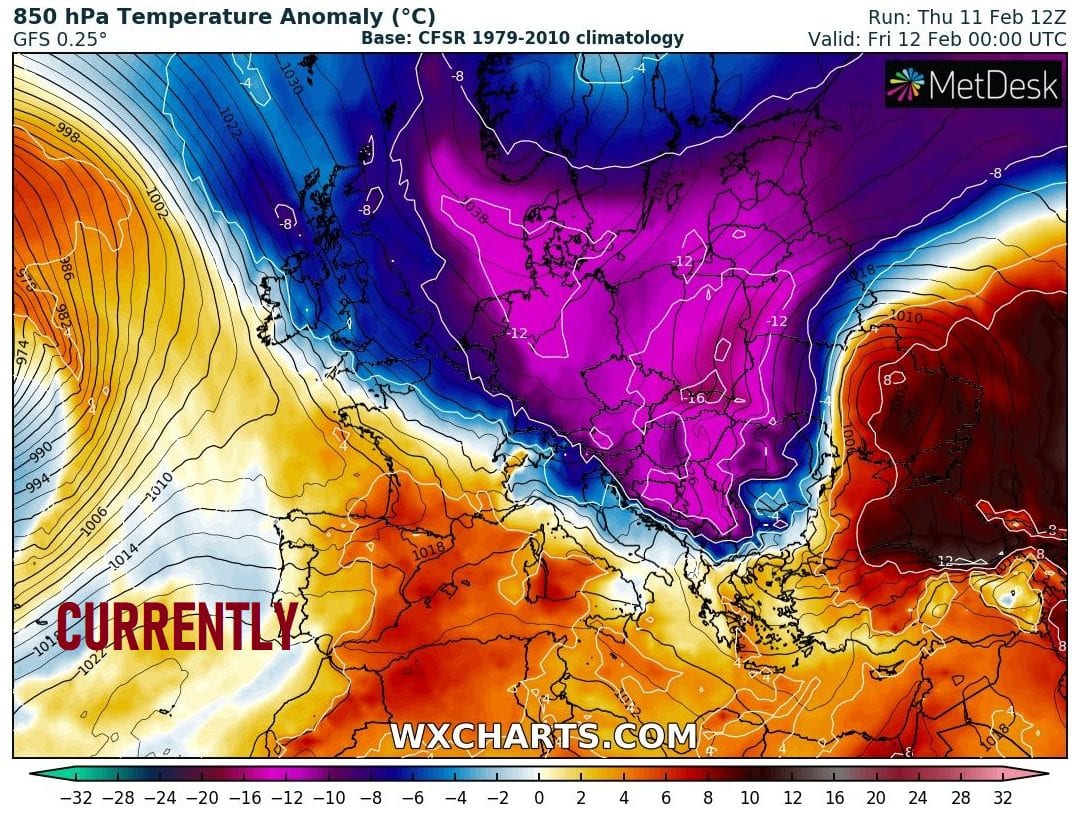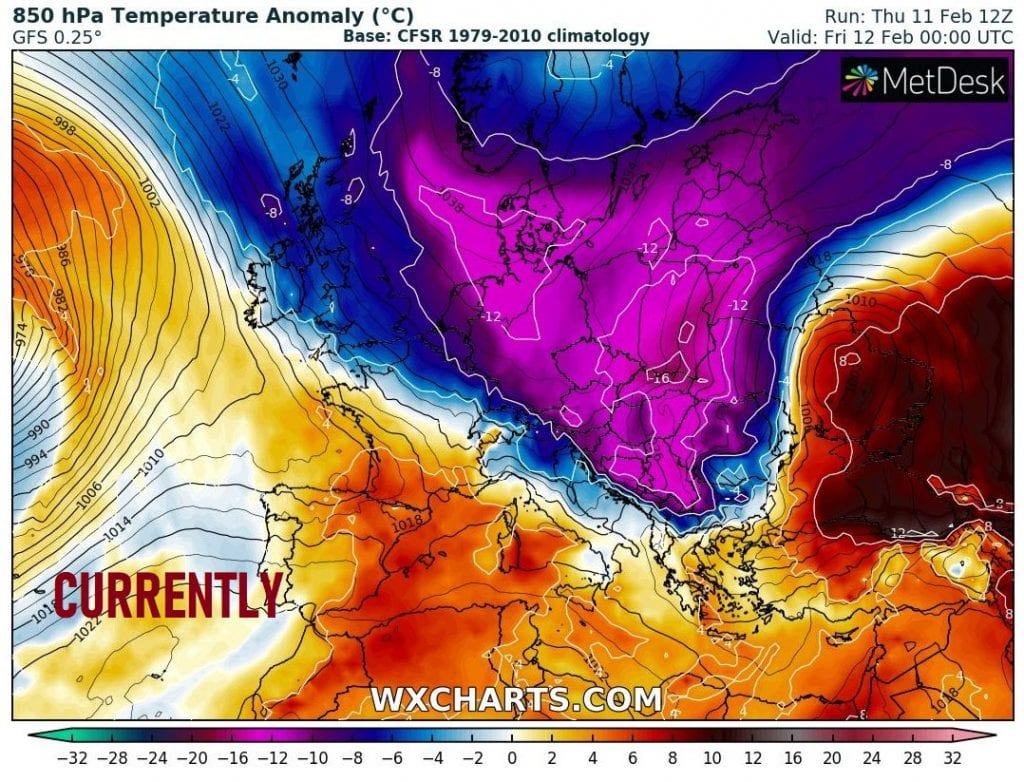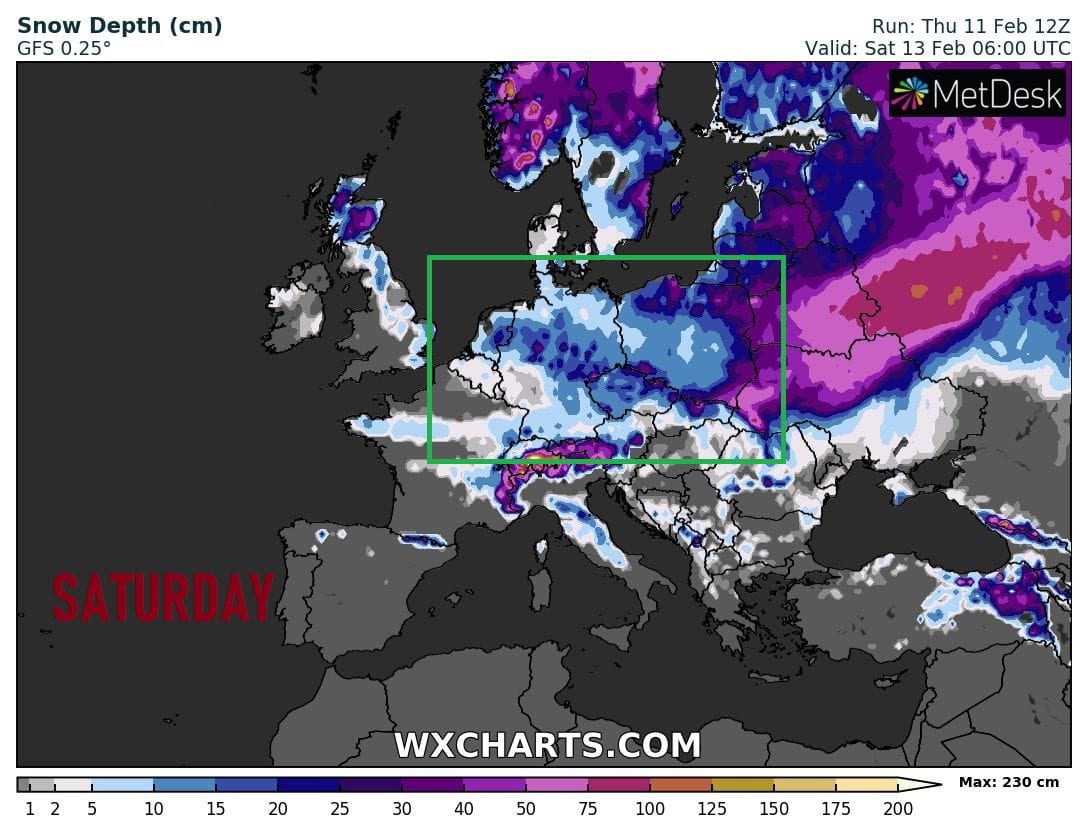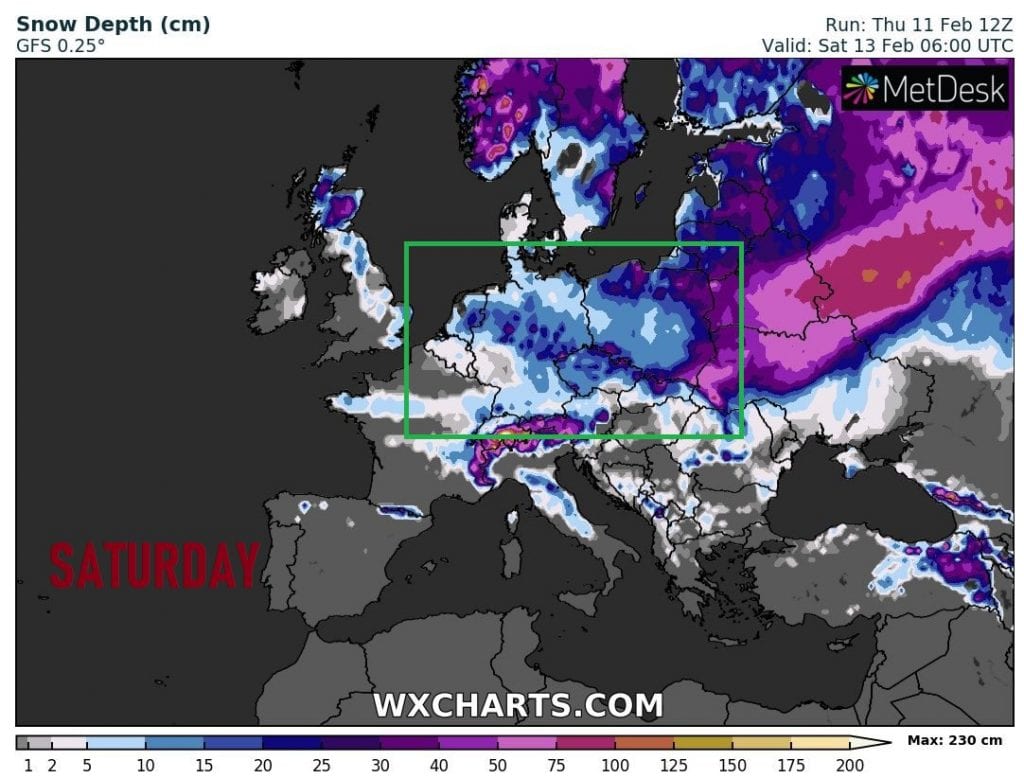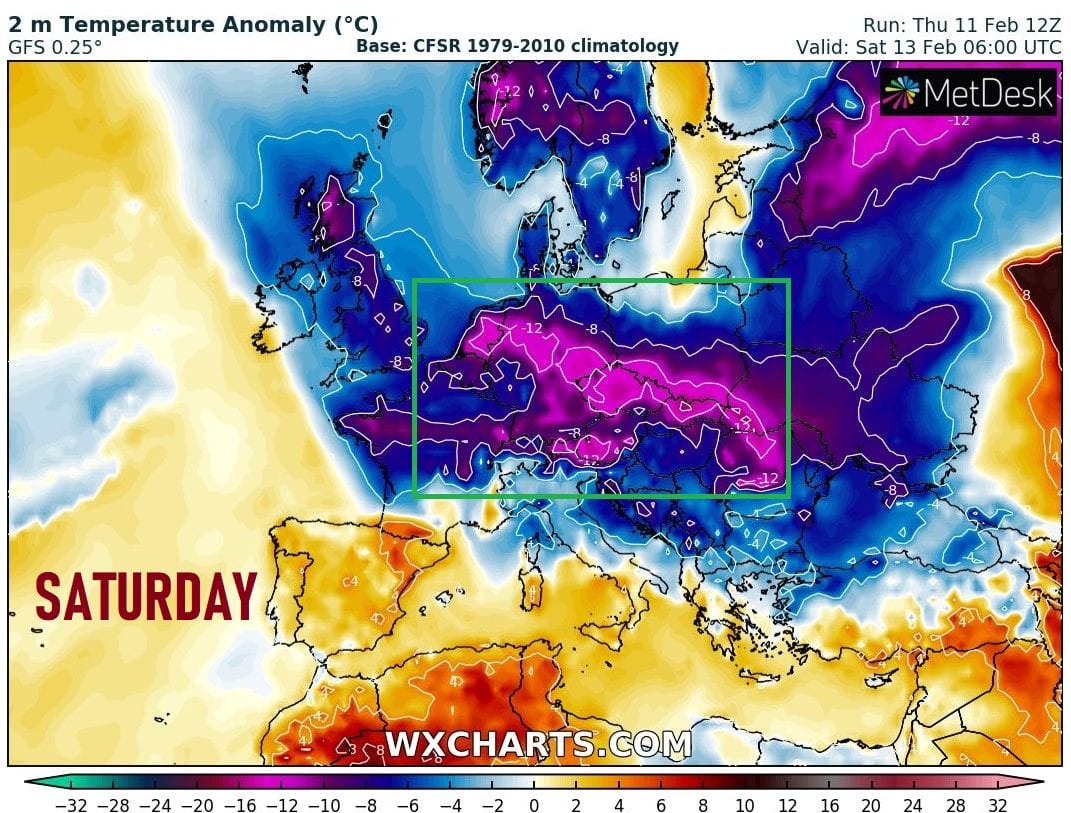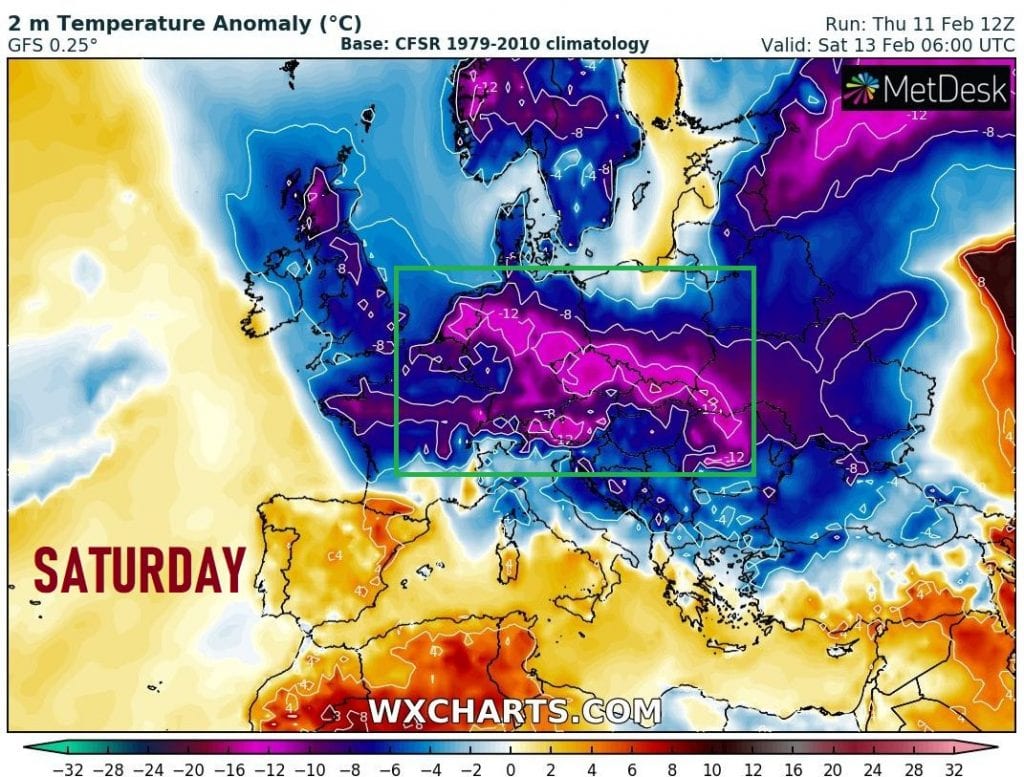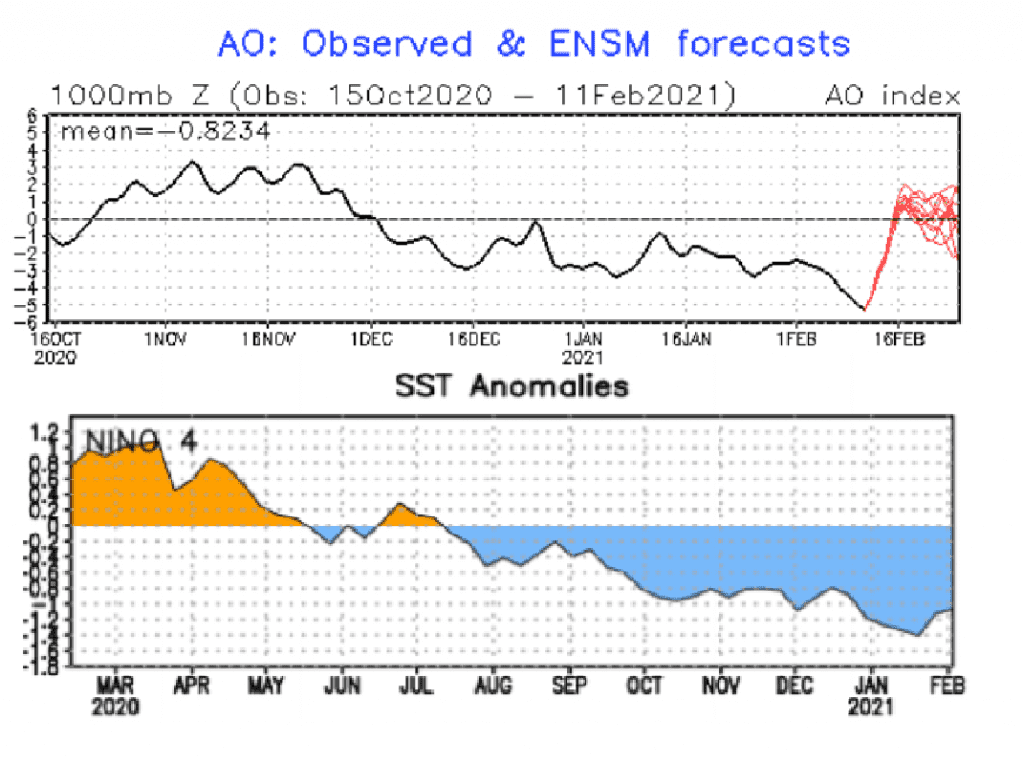 Read more:
(Visited 170 times, 1 visits today)