After all-time national June records from Sweden, Estonia, Belarus and Russia /Sweden: The hottest June day since 1947, +34,6°C! – mkweather; Finland +33,6°C, 0,2°C below June all-time record, Tampere +33,2°C – the highest measured temperature in history! – mkweather; Estonia +35,2°C! National June record was destroyed! – mkweather; Belarus +37,1°C! Heatwave is historic – mkweather; Saharan air in Russia! +35,9°C in St. Petersburg and +34,8°C in Moscow! All-time June records! – mkweather/ we should look at extremely hot Armenia.
Above the region is persisting extremely hot air mass, with all-time June record in Yerevan, +40,2°C (Wednesday, 23. June 2021) and expected all-time national June record around +41°C until Friday, 25. June 2021.
Moreover, the second, even strongest heatwave is forecasted to shift above region from Europe, with a peak around 4. July 2021 and possible attacking to all-time national record around +42°C.
Extremely hot air will gradually hit parts of Turkey, Cyprus, Libya, Egypt, Middle East, Central Asia and Russia in the next period, similarly such as in Europe, with all-time June records regionally.
Meanwhile, Kuwait reported severe duststorm and Saudi Arabia and Yemen severe hailstorms in last days, but heatwave arrival is very close, with extremely dry air, with Saharan origin above the region.
Above SE Turkey, temperatures up to +48°C should appear during this upcoming period of heat, in western Turkey it should be around +46°C rarely.
Record heat is furthermore forecasted for parts of Georgia, Armenia and Azerbaiyan, such as for Kazakhstan and the next countries in Central Asia.
In the Middle East, temperatures should reach values close to +53°C, or even +54°C – mainly in Iraq, Kuwait and Iran.
In southern and eastern Europe, heatwaves will be regenerating until the start of July 2021, while later, chance for colder stormy period is in large parts of Europe, possible.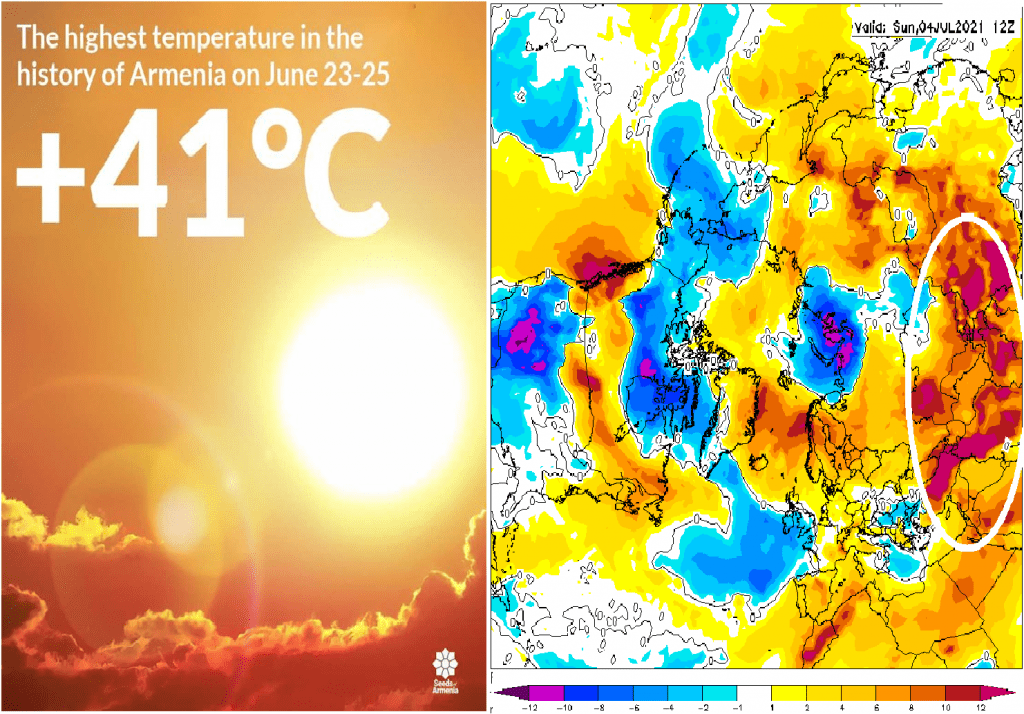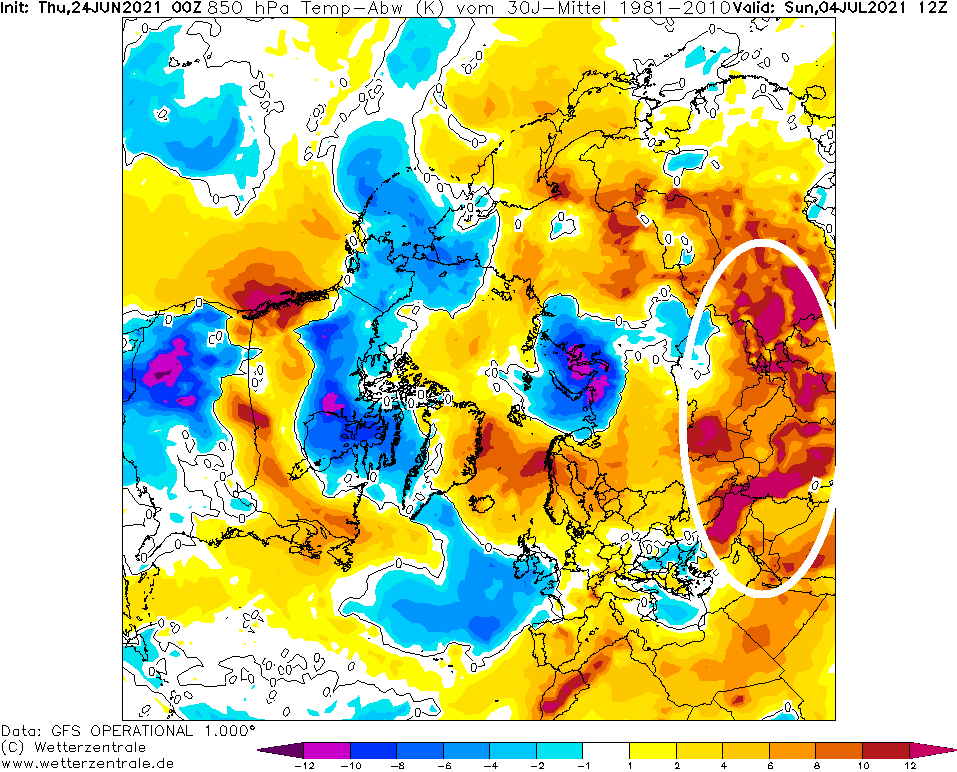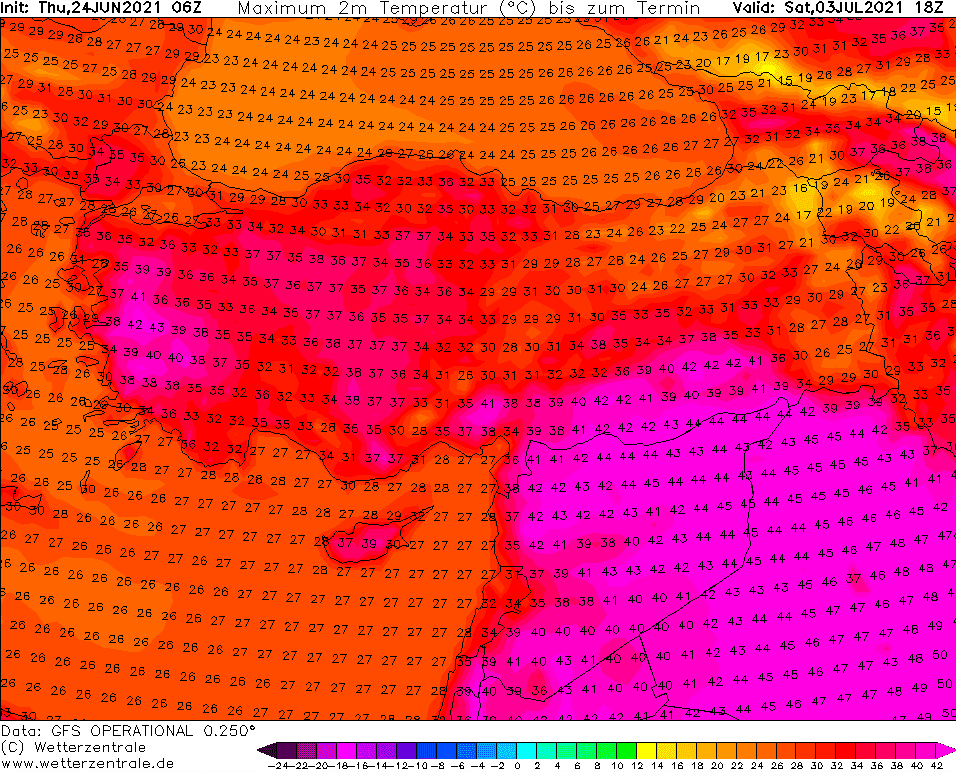 (Visited 30 times, 1 visits today)