Severe storms hasn´t hit only Italy, southeastern France, Switzerland, Austria, Slovenia and Croatia and later Central Europe, but very bad weather hit Corsica, France, too.
Corsica capital, Ajaccio, hit on Saturday extremely strong gusty storm with wind gusts 133 km/h. It has dropped 43,8 mm of rain from the storm, but severe winds caused lot of damages far away from forecasted 3-level warnings area above continent.
Severe storm is result by strong jet-stream over the region, cold mistral over Ligure sea, big CAPE parameter over the area and location, where met cold Arctic and hot tropical air over Mediterranean during the weekend.
These situations are not fully rarely in the region, mainly at the end of summer and the start of autumn, when could develop medicanes over Mediterranean. Tornadoes, or better said, waterspouts are on the coasts of Mediterranean islands often during these situations.
During next days, situation will become more calmly in the region and inhabitants could repair caused damages.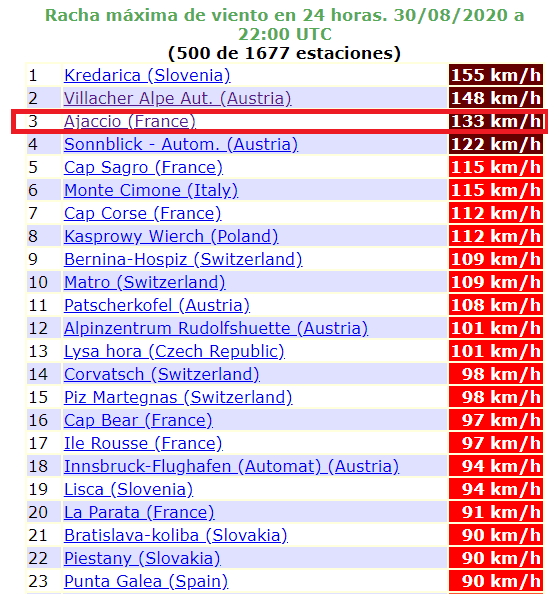 (Visited 56 times, 1 visits today)