Laura and Marco, currently tropical storms, but very probably the next hurricanes over Atlantic and mainly, over US Gulf Coast can hit area from Florida to Texas in the same time for the first time in history, approximately already in Tuesday morning!
Finally, Laura was named tropical storm over Atlantic and Marco tropical storm over Caribbean sea, because Atlantic depression had strenghtened earlier than was expected, and mainly, earlier as Marco, which hit land sooner.
Marco hit Yucatan peninsula in Mexico already at the night from Sunday to Monday and brings significant rainfall and potential landslides across Central American states and southern and eastern Mexico. Then will change direction to northward and around Tuesday 6:00 hits Texas and Louisiana.
In the same time, Laura hit western Florida coast, although, still isn´t fully known, if hurricane up to 4th category will hit east or west Florida coast. But for now, the most newest forecasts are expecting a western alternative.
Then weakening hurricanes will moving above southern US, Midwest, East Coast or Northeast, on classically parabolic stormtracks to north and east, over Atlantic and became the next ex-hurricanes, which maybe hit Europe, later.
On Tuesday, southern US are expecting really heavy times, if not weaker Marco, so powerful Laura, which can strenghten up to 4. category, could make a lot of damages in the region, mainly on the coastal areas. Therefore, be careful, and watch current warnings and news of this topic.
Documentation – a current analysis of expected hurricanes Laura and Marco from Tropicaltidbits.com, NOAA and Weather Nation: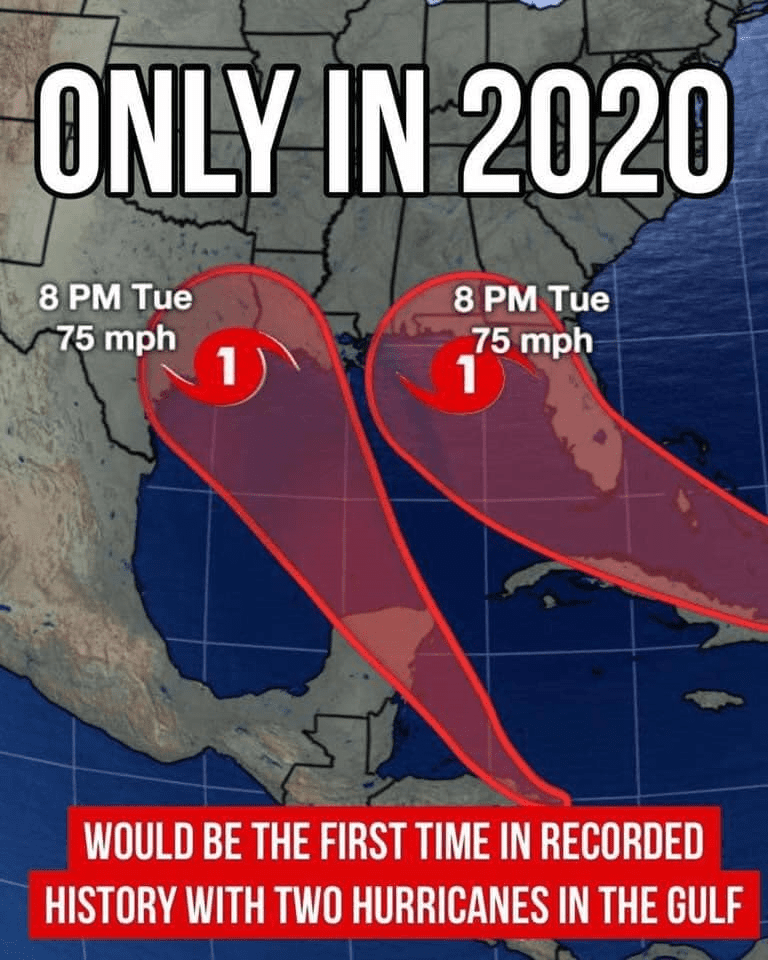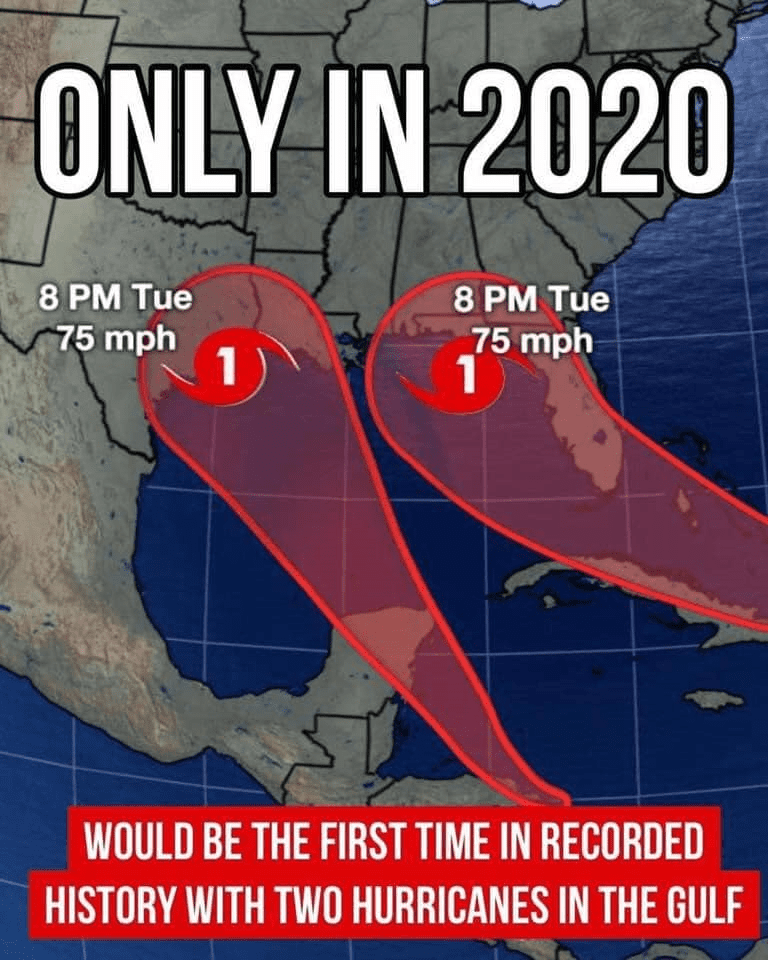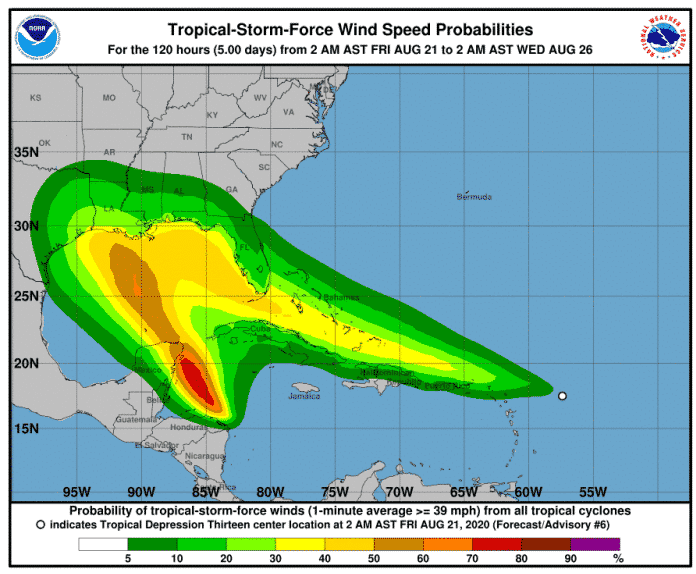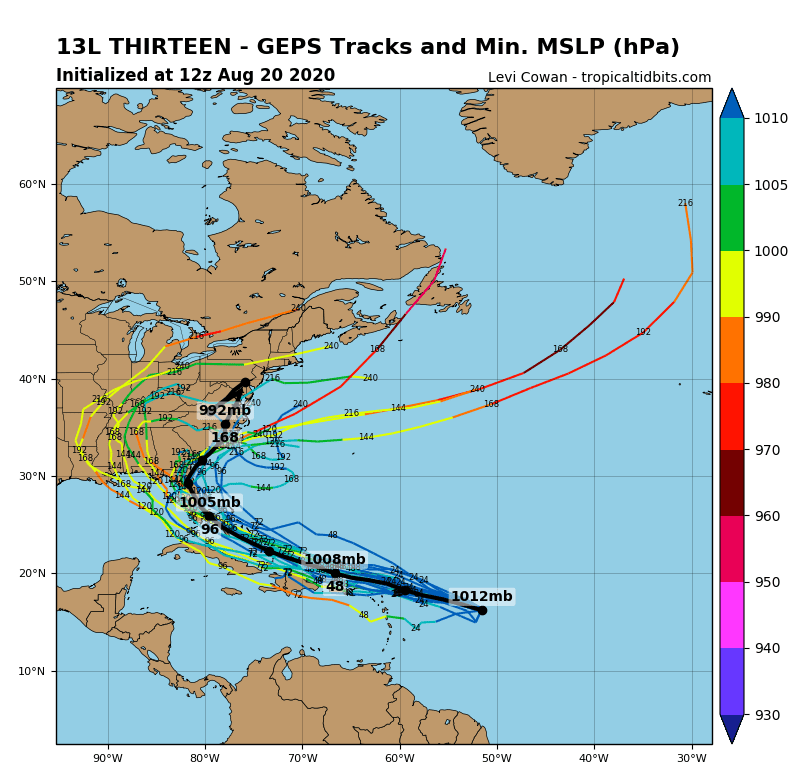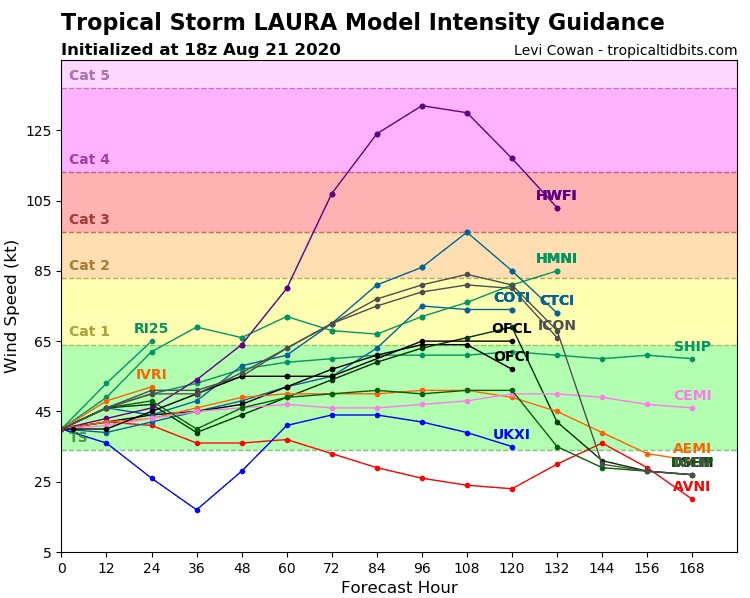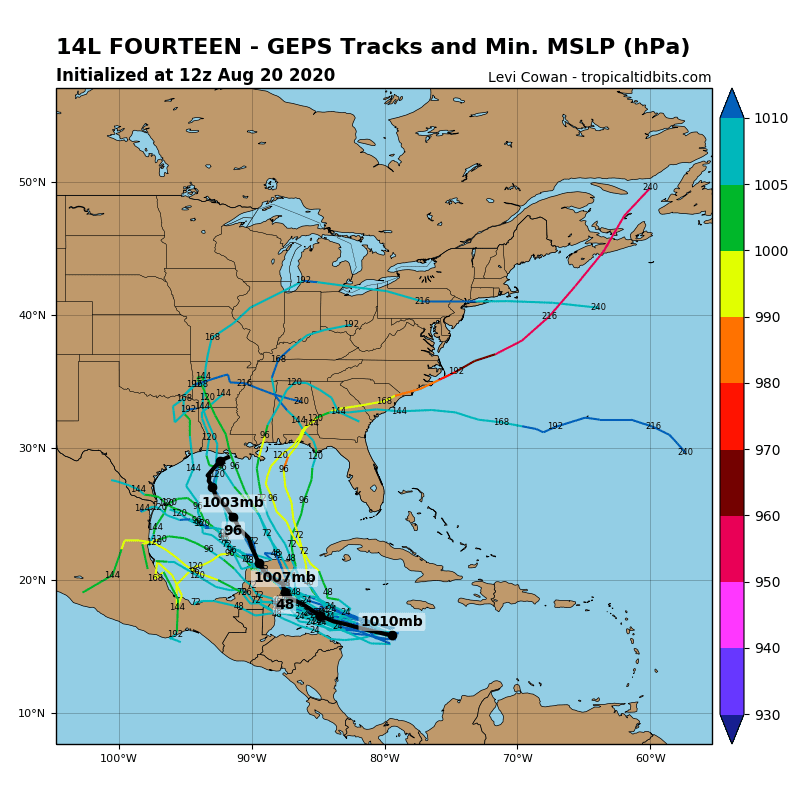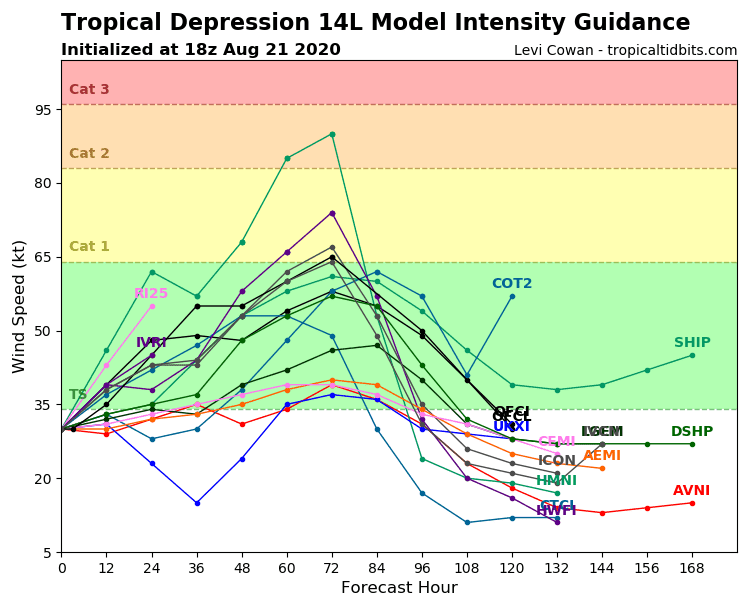 Read more:
https://weather.com/storms/hurricane/news/2020-08-20-tropical-depression-thirteen-fourteen-laura-marco-tracker?cm_ven=hp-slot-2
(Visited 43 times, 1 visits today)