Heavy storms and rains hit this week area from British Isles to Balkan.
During last 48 hours, on Friday and on Saturday, 14.-15. August 2020, the most of severe storms has concentrated over Benelux, Central Europe, Alpine region and northern Balkan, with 24-hour precipitation amounts regionally 50-100, rarely more than 120 mm.
Together 8 countries in ogimet.com and ESWD have reported these regionally high precipitation amounts, with potential to flash floods.
On Friday, the most of rain was observed in Serbia, 77 mm, Austria, 70 mm, Czechia, 55 mm in Ogimet, but in Prague 66 mm and in Germany 53 mm in ESWD.
On Saturday, 122.2 mm (4.8 inches) has fallen in Feldbach, Austria, 56 mm in Sandanski, Bulgaria, 54 mm in Mont Rigi, Belgium and 51 mm in Nuernberg, Germany and 68 mm dropped in Dargov, Slovakia. In Hungary dropped more than 50 mm during night from Friday to Saturday.
In Pteléa, Greece, 5 cm hails were reported in ESWD on Saturday.
During Sunday, severe storms returns over England and France and high storm and rain activity stay high in Central Europe, Italy and Balkan, according to Mkweather warnings.
Monday will be be storm activity over Europe gradually weakening, with coldwave in Iberia, north Scandinavia and european Russia.
List of the highest precipitation in Europe on Friday and Saturday 14.-15. August 2020, ogimet.com: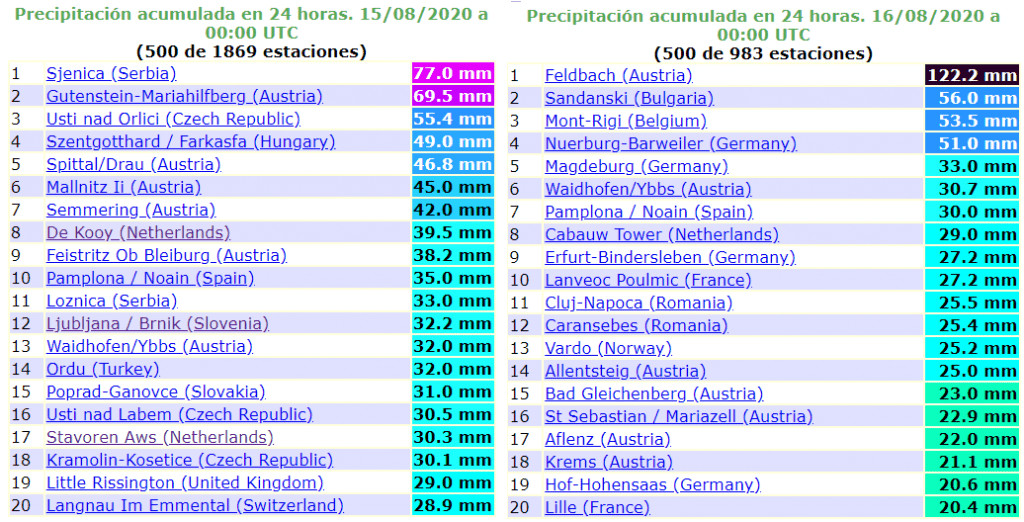 ESWD records of extreme weather in Europe from Friday and Saturday 14.-15. August 2020:
Saturday´s hailstorm in Pteléa, Greece:
Friday´s flash flood in Austria:
Mkweather warnings for Sunday and Monday 16.-17. August 2020: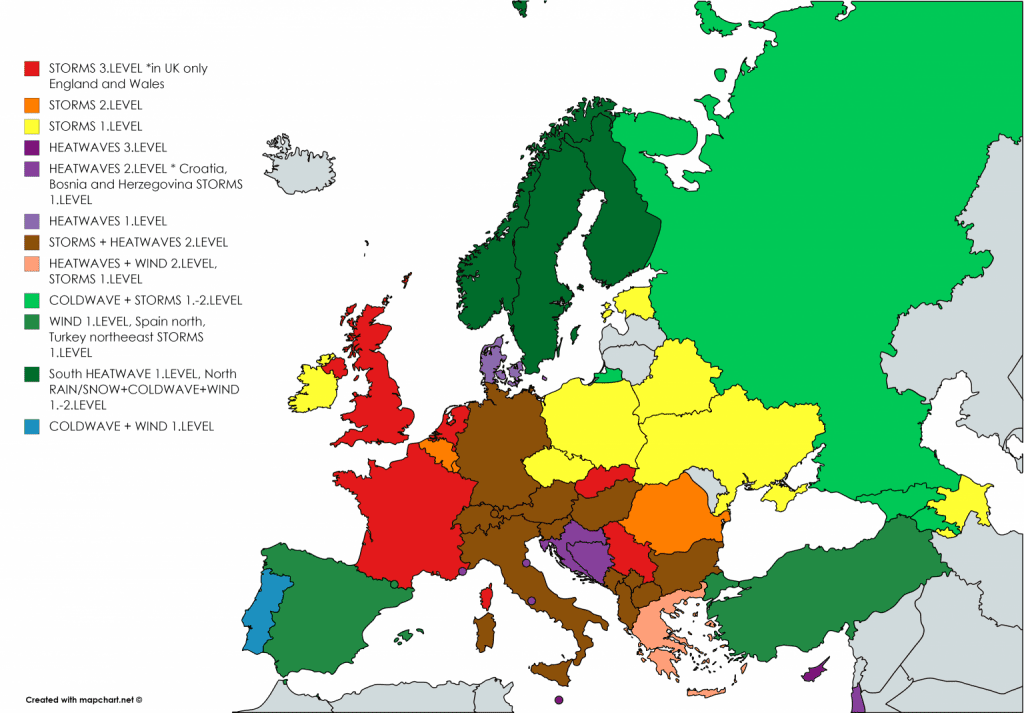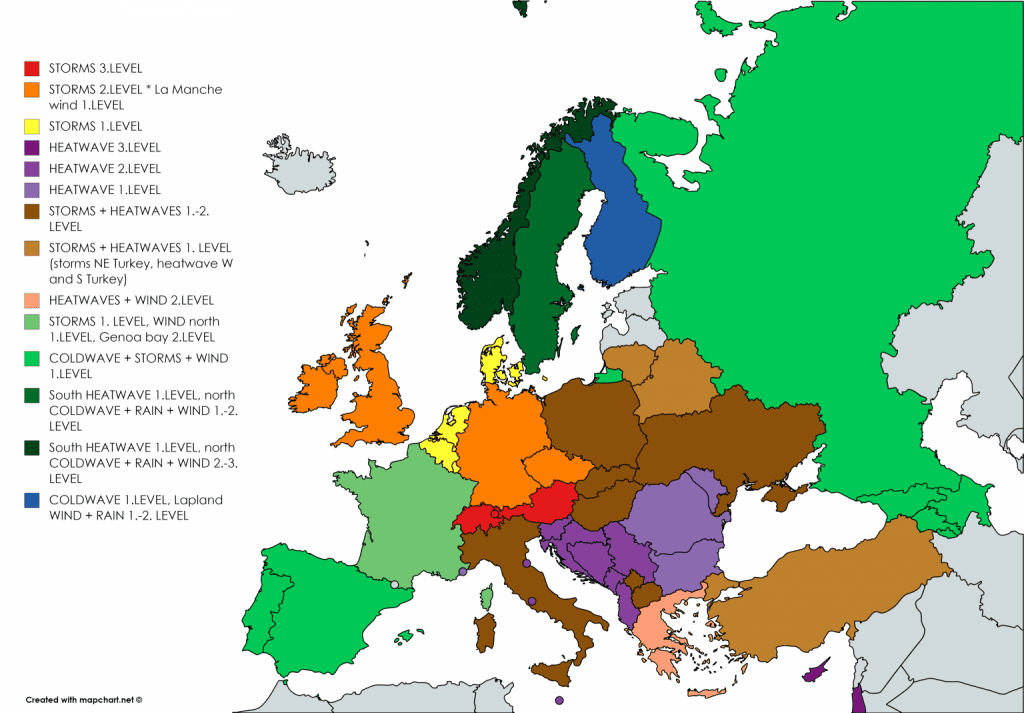 (Visited 80 times, 1 visits today)