Really severe storms are expected in Sunday evening and on Monday in Northern Plains and its borders in Ontario, but in Southeast states, too.
In northern states storms will have a character of gusty storms with possible wind gusts around 100 km/h (up to 65 mph) locally and possibly local flash floods.
Storms will be linked with powerful cold front, which brings a cold blast over the region from Monday.
Next 24 hours, US and Canada territory will be divided to cold North and hot South part, but during the next 2 weeks, pattern will change to anomalously cold East and Central and extremely hot West part of continent.
This pattern will be linked with greater possibility of tornadoes across Midwest during first half of September 2020.
Storm activity will be alive in Arizona and Colorado on Monday too, but the rest of the Southwest will be bothered by massive wildfires. Is expected, that the biggest wildfires in Californian history, soon.
Expected storms – Sunday-Monday 30.-31.8.2020 in Northern Plains /wxcharts.com: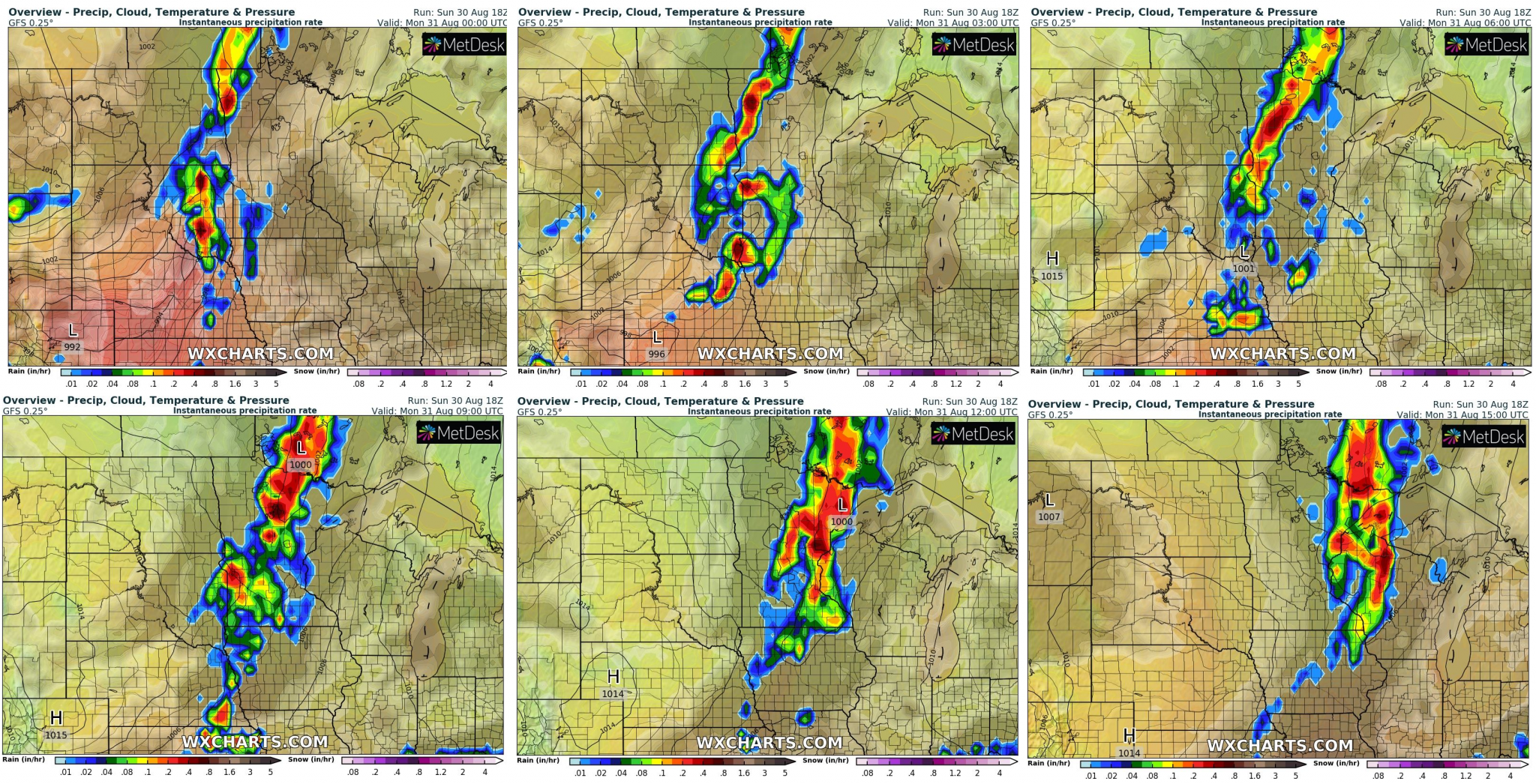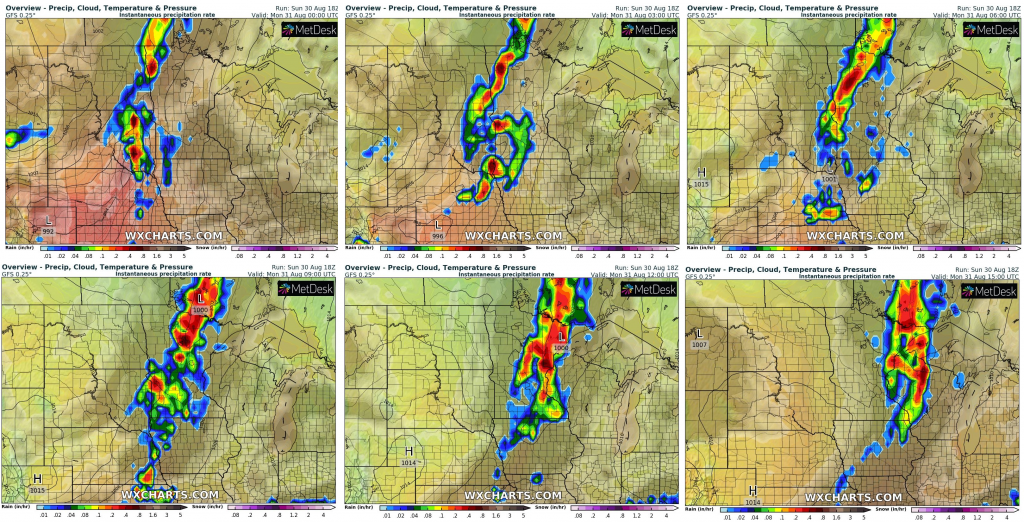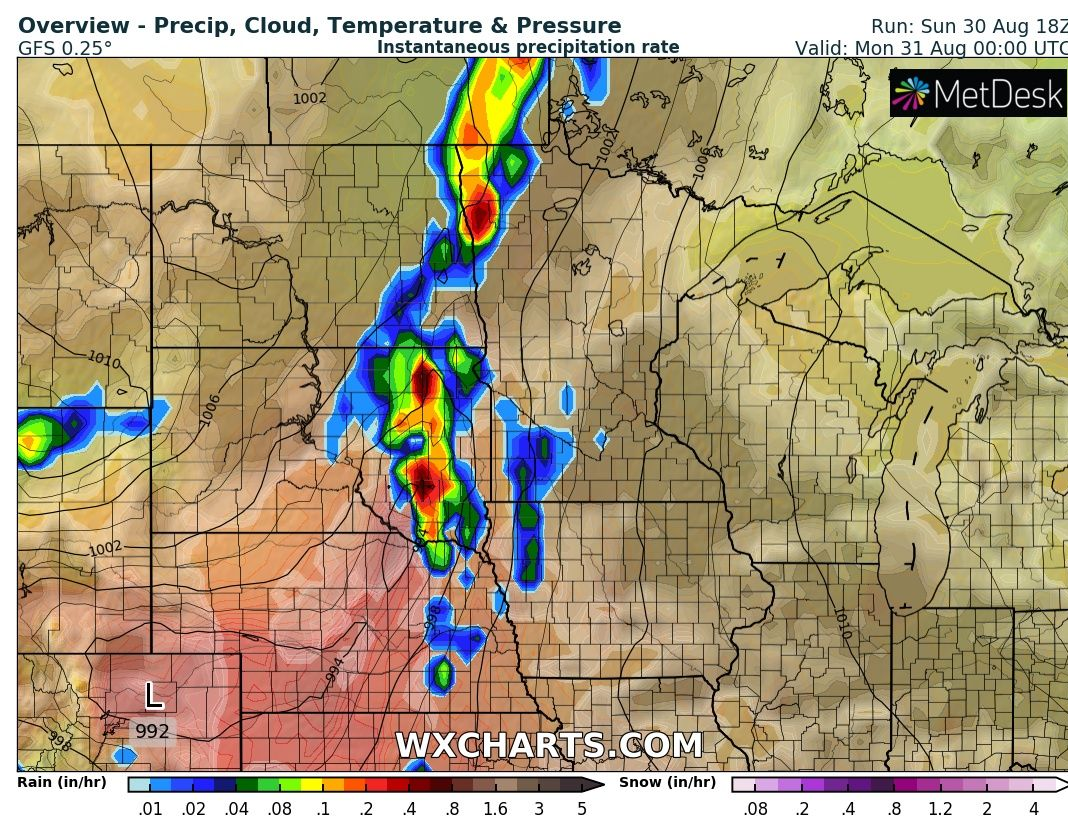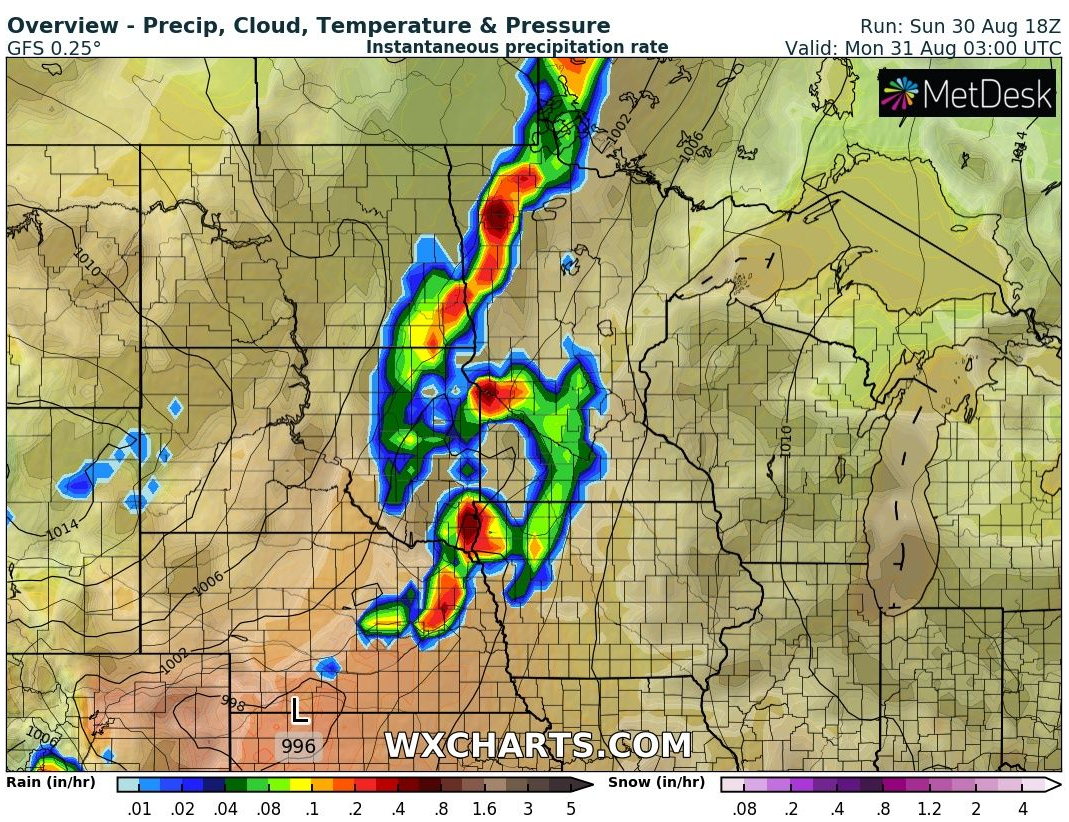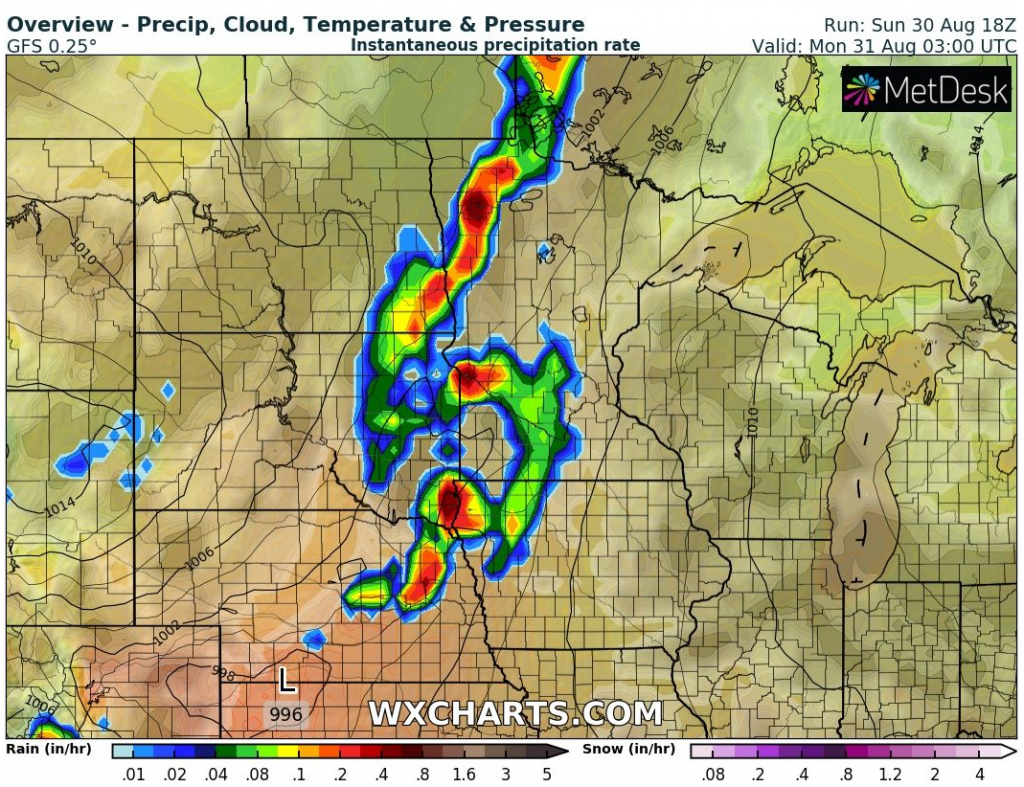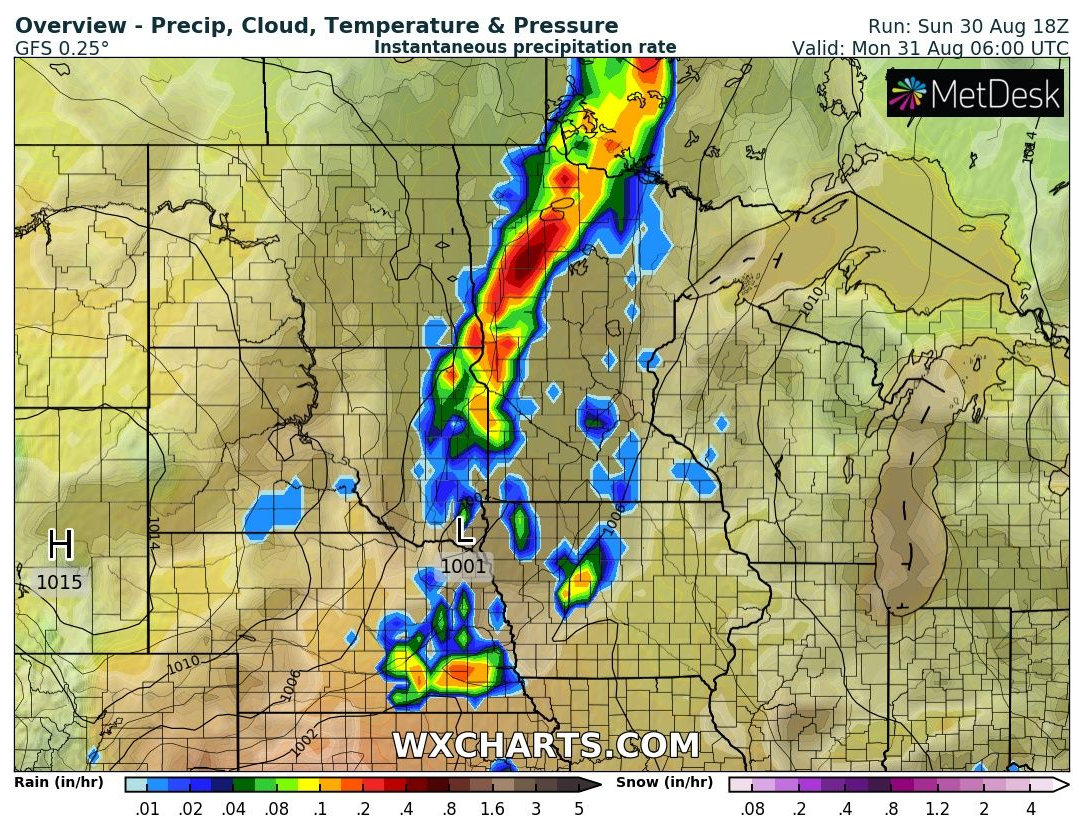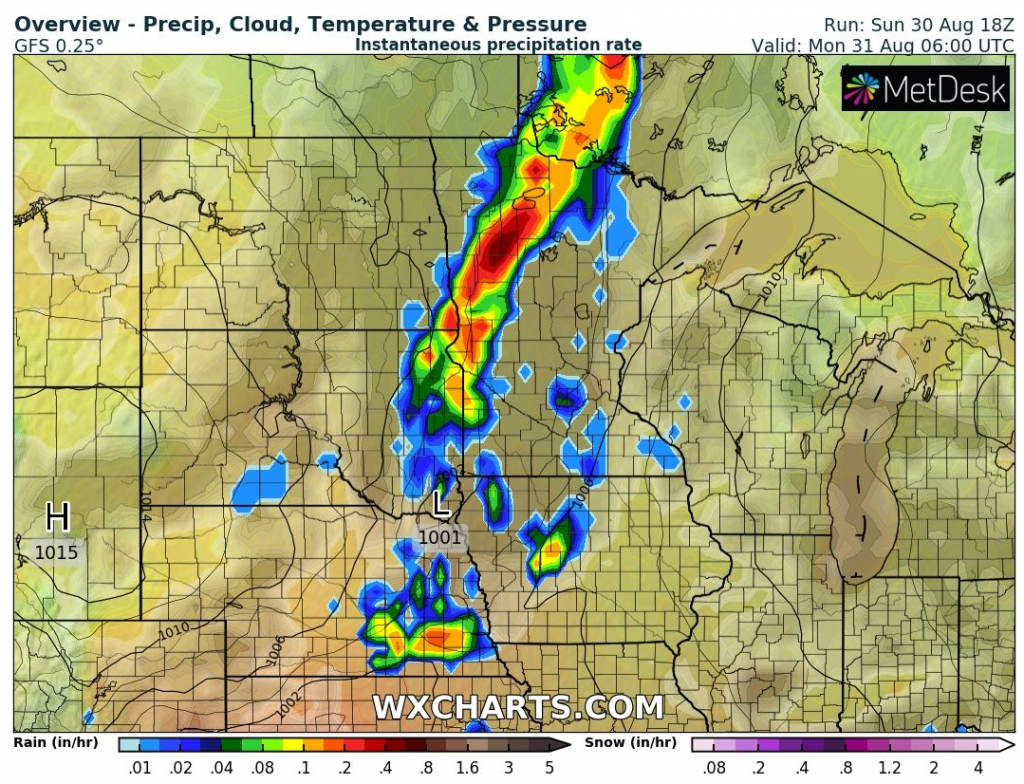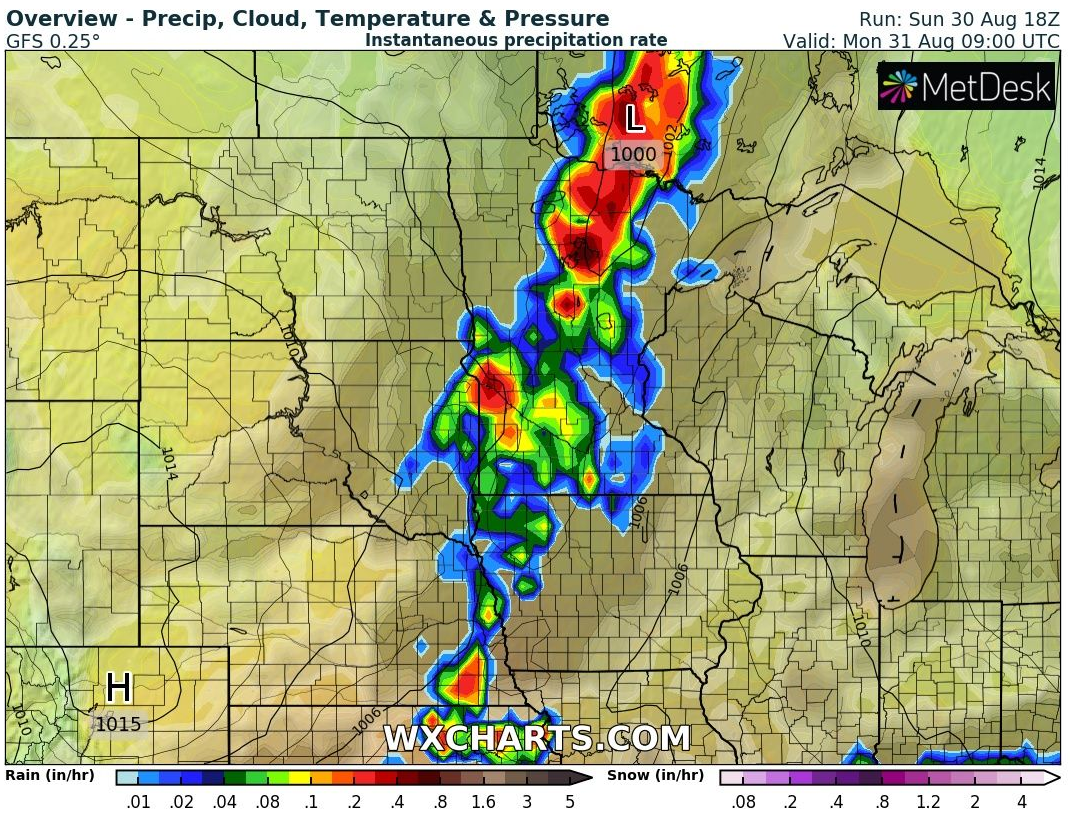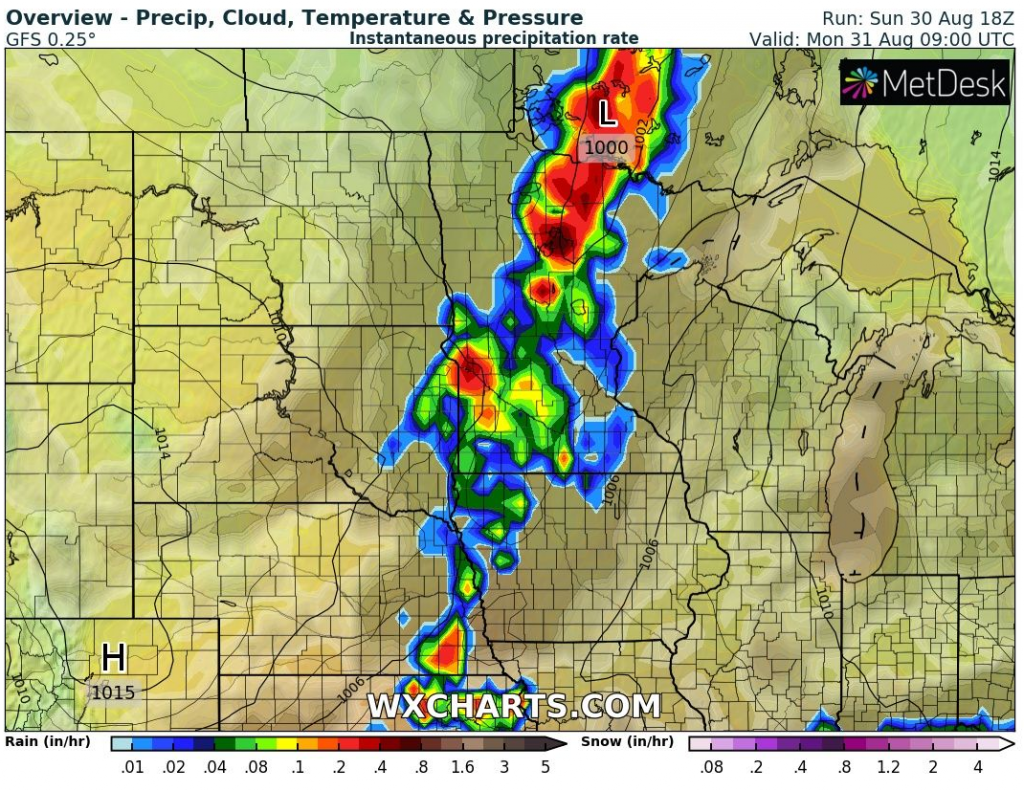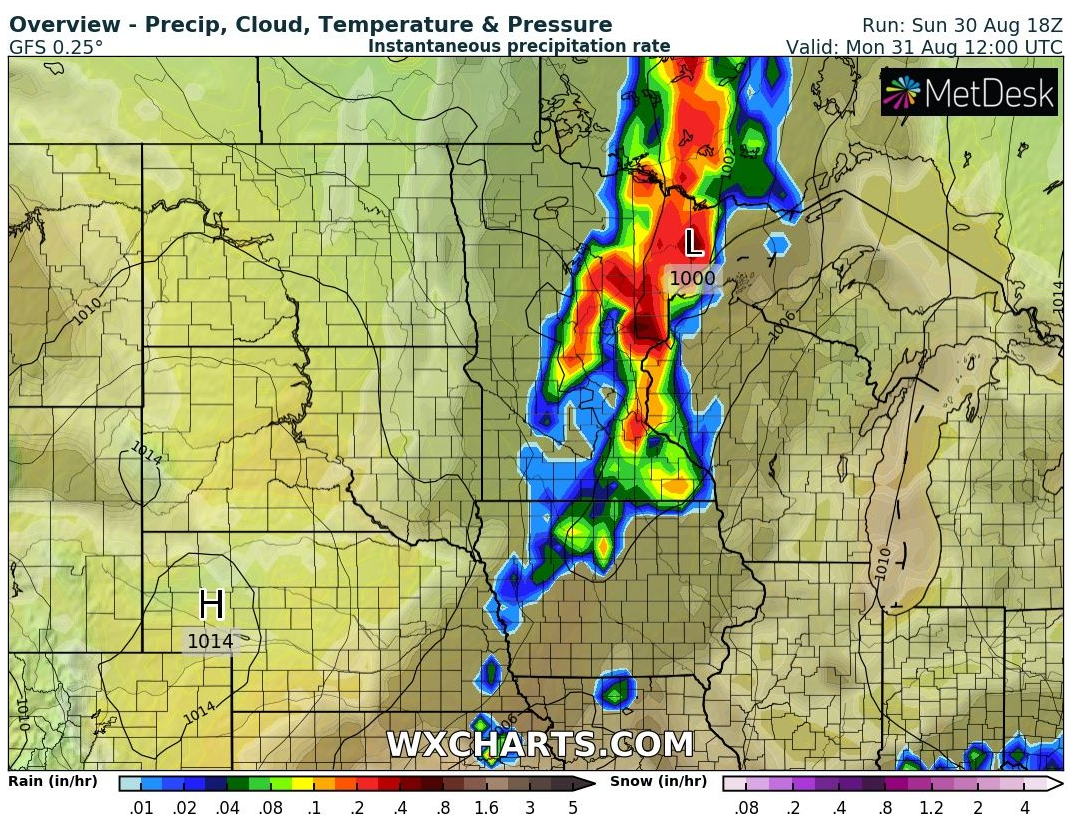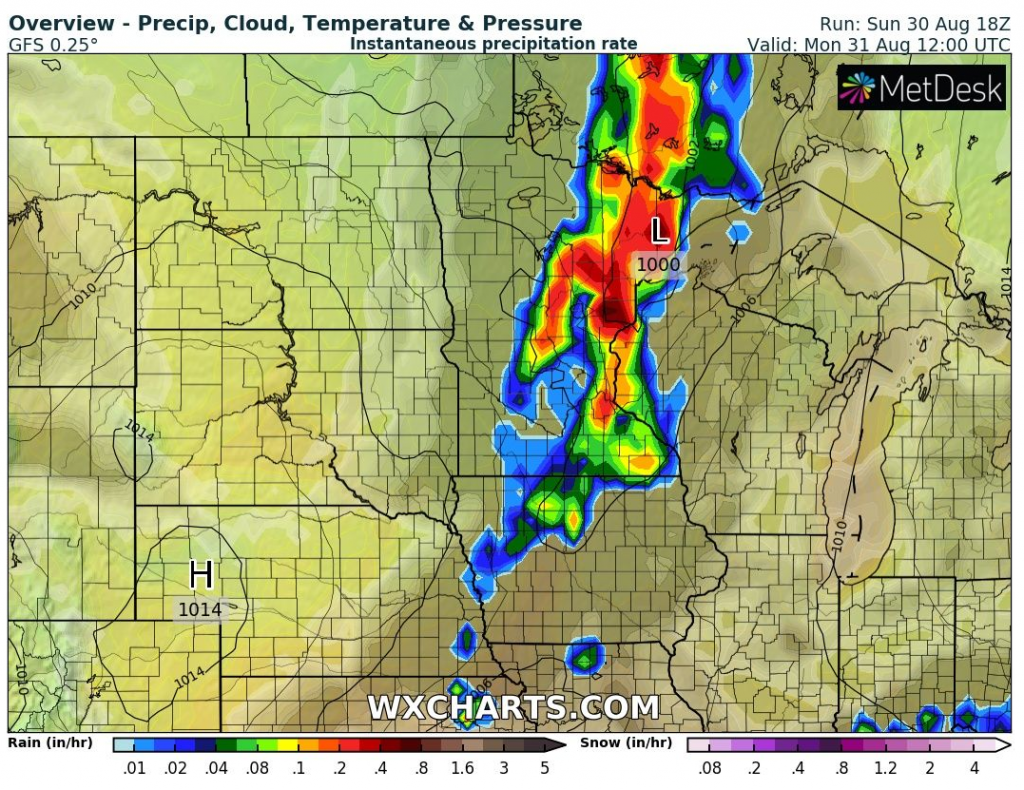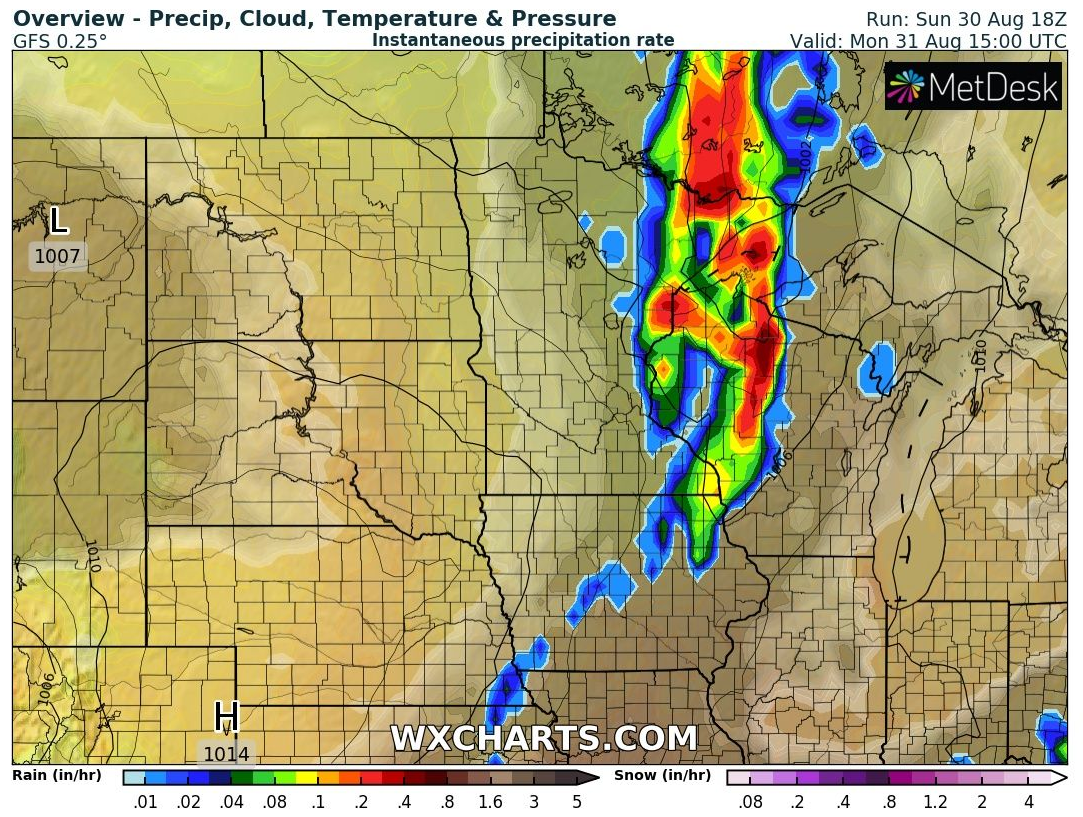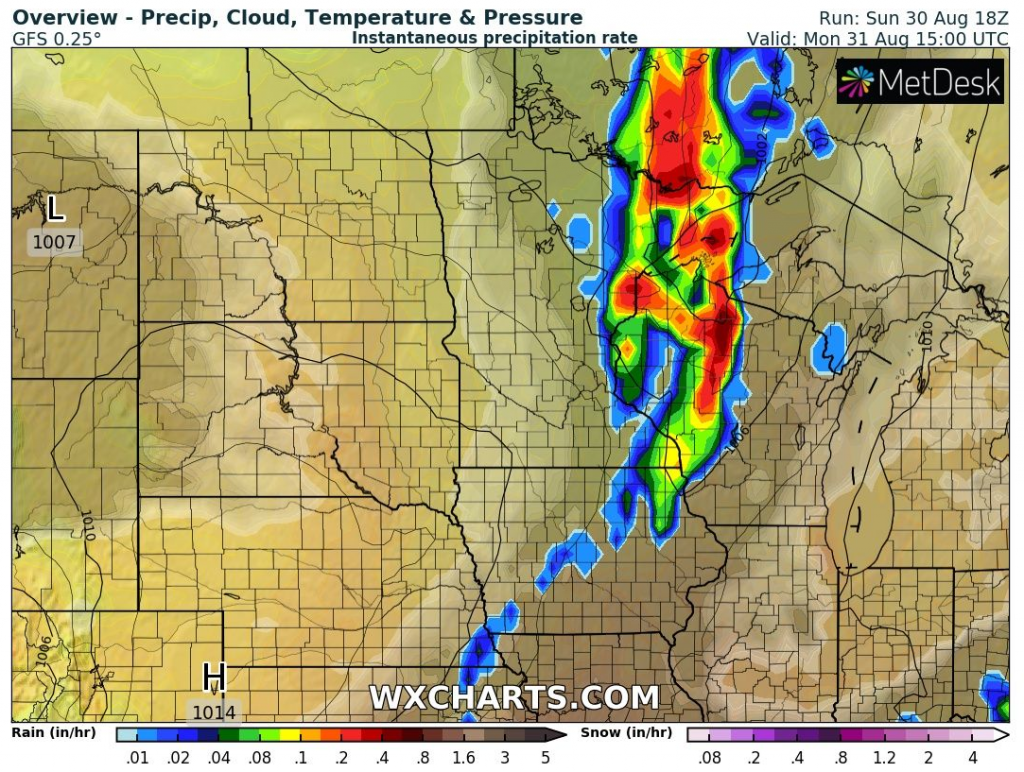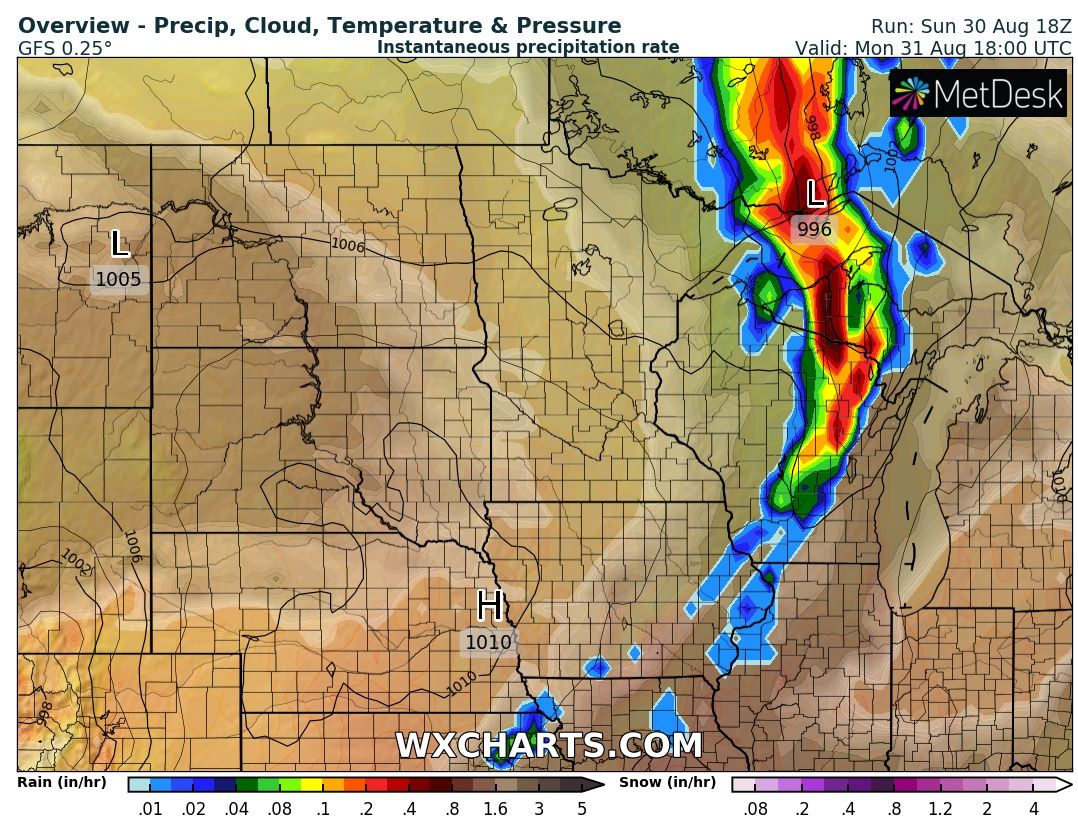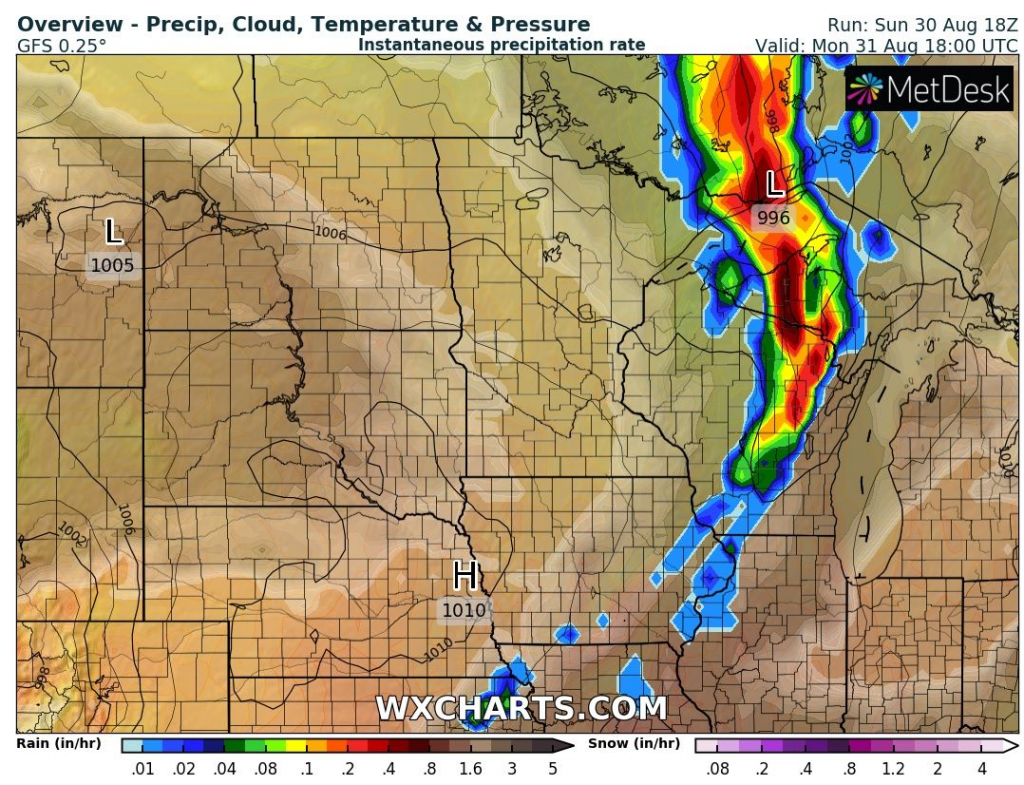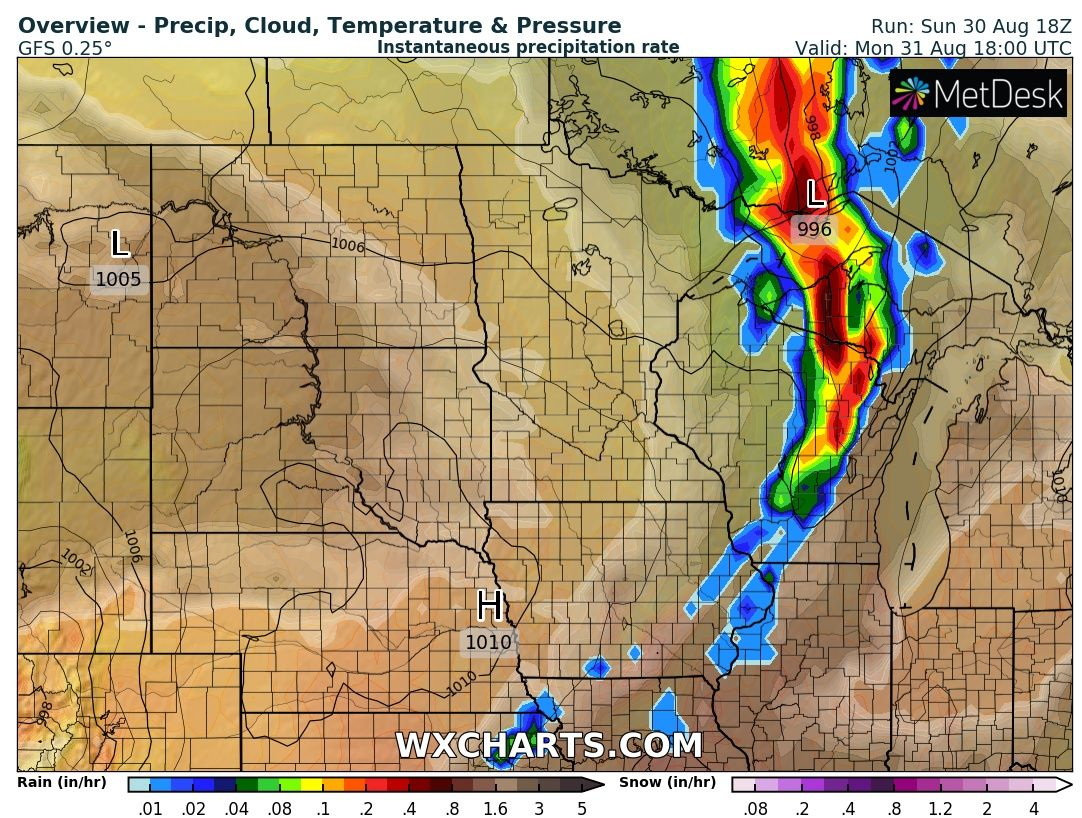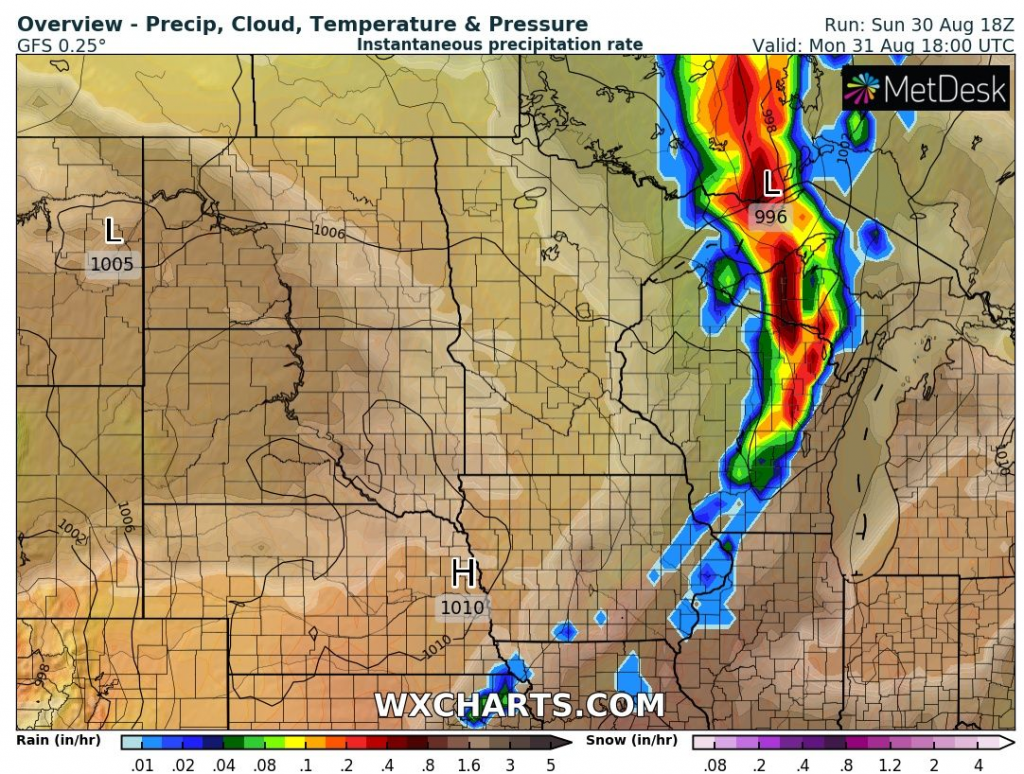 Mkweather warnings for Monday, 31.8.2020 for the US and Canada territory: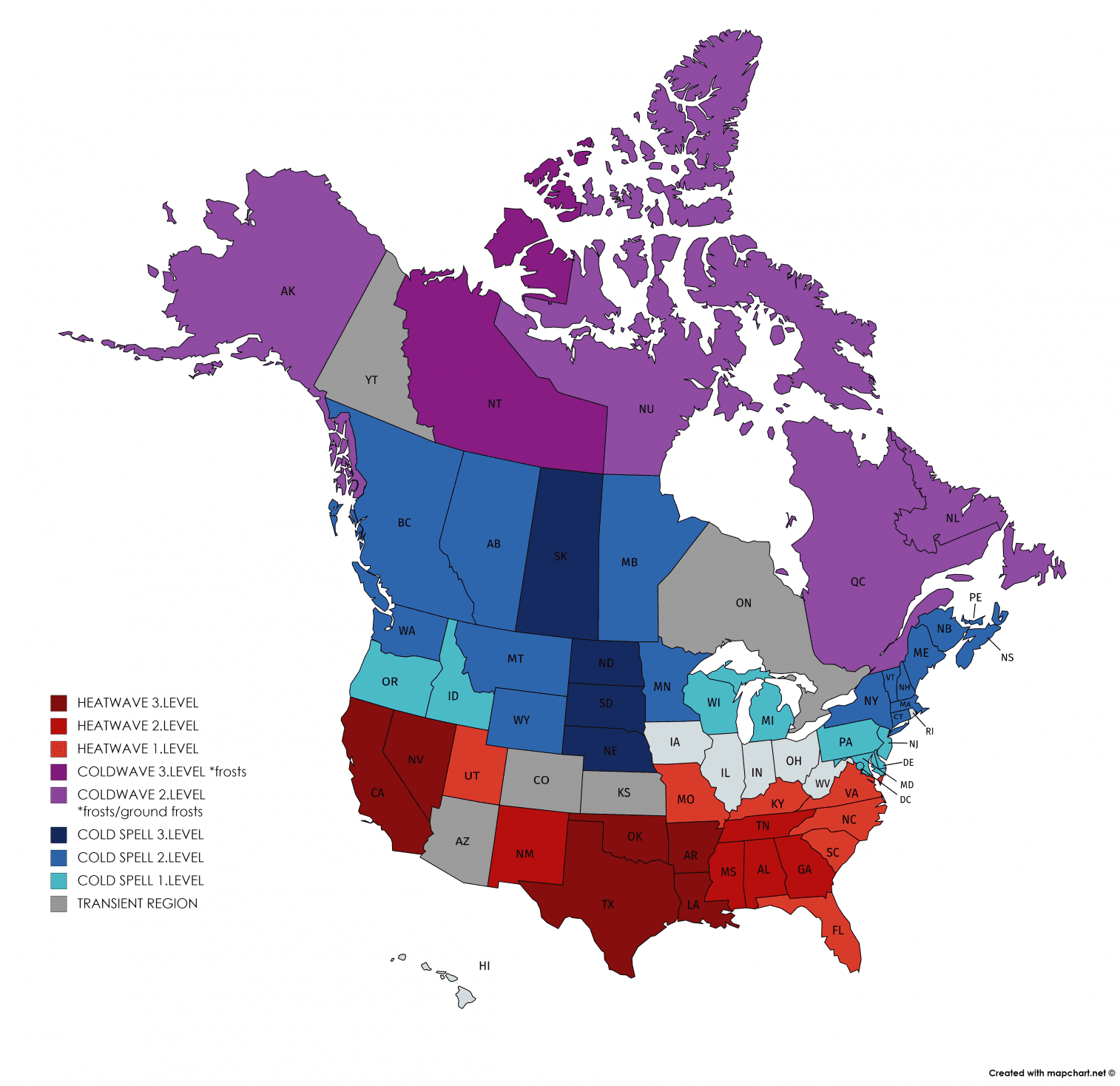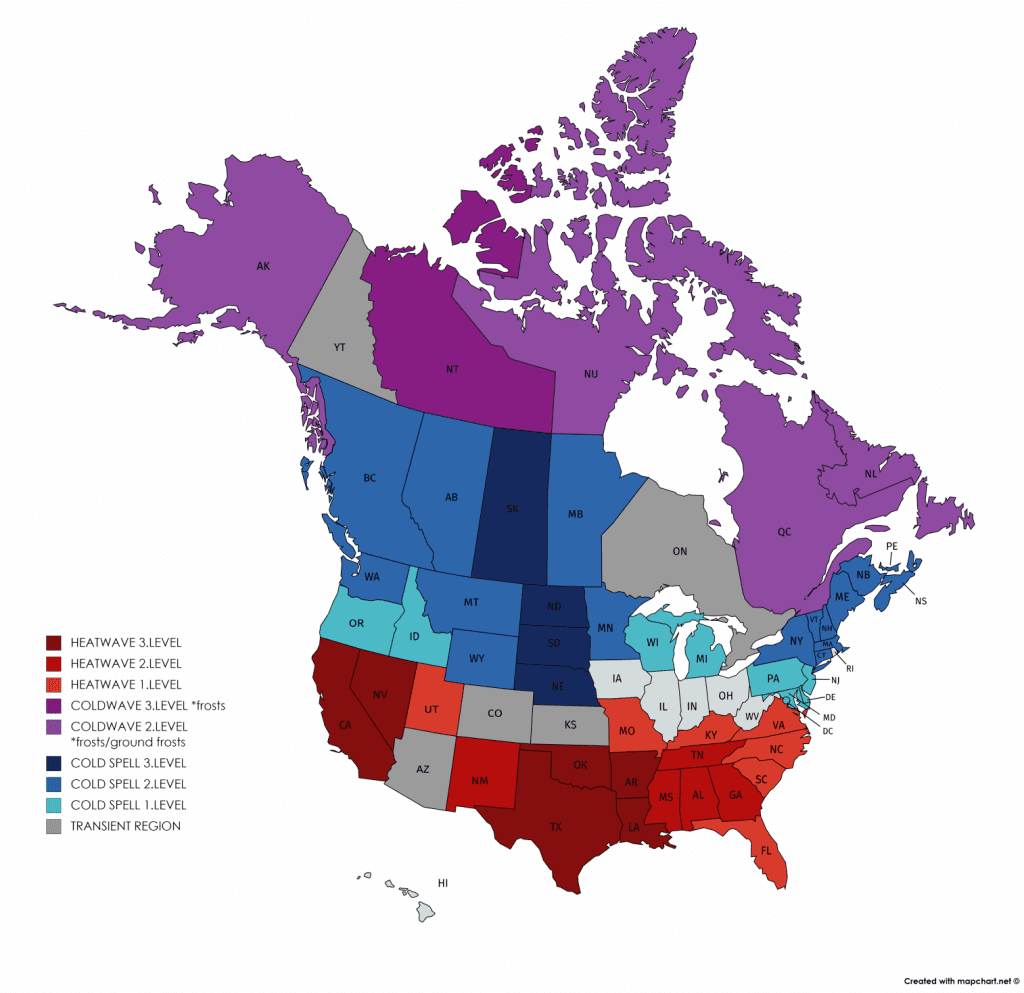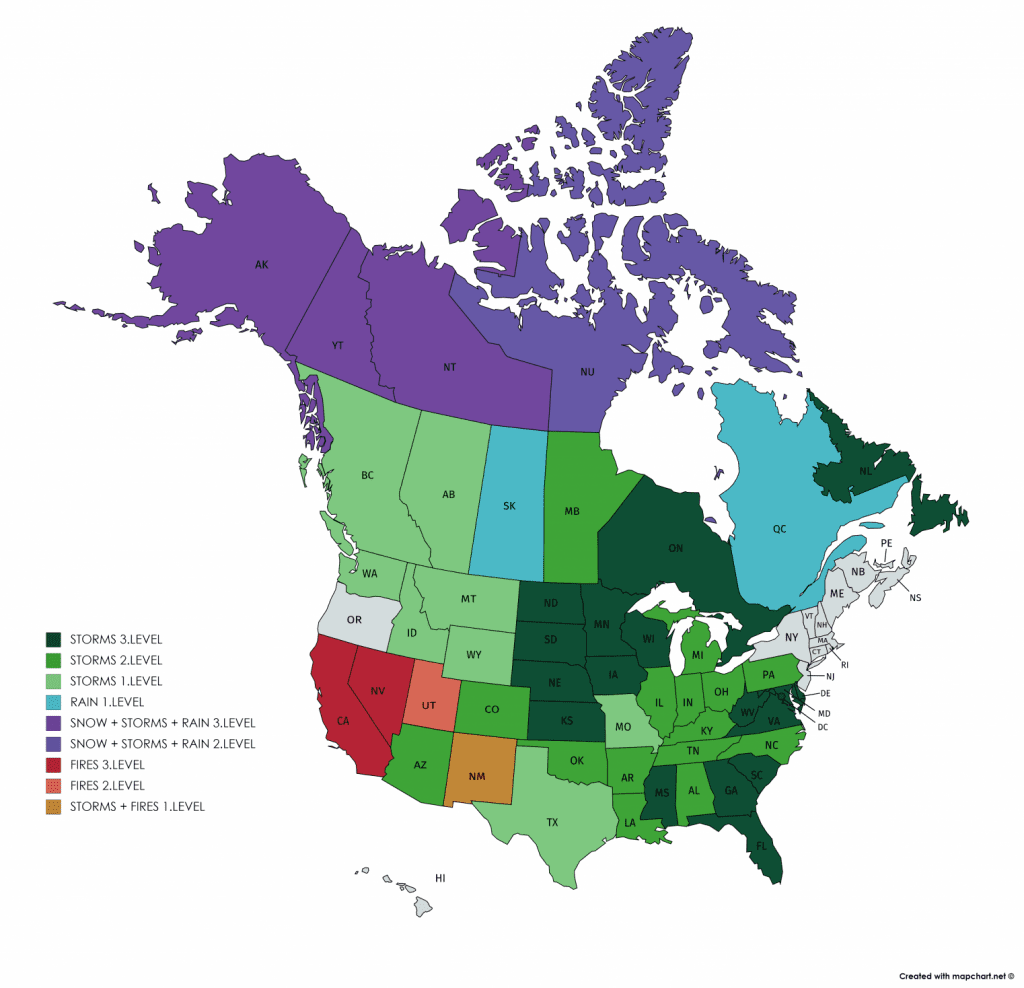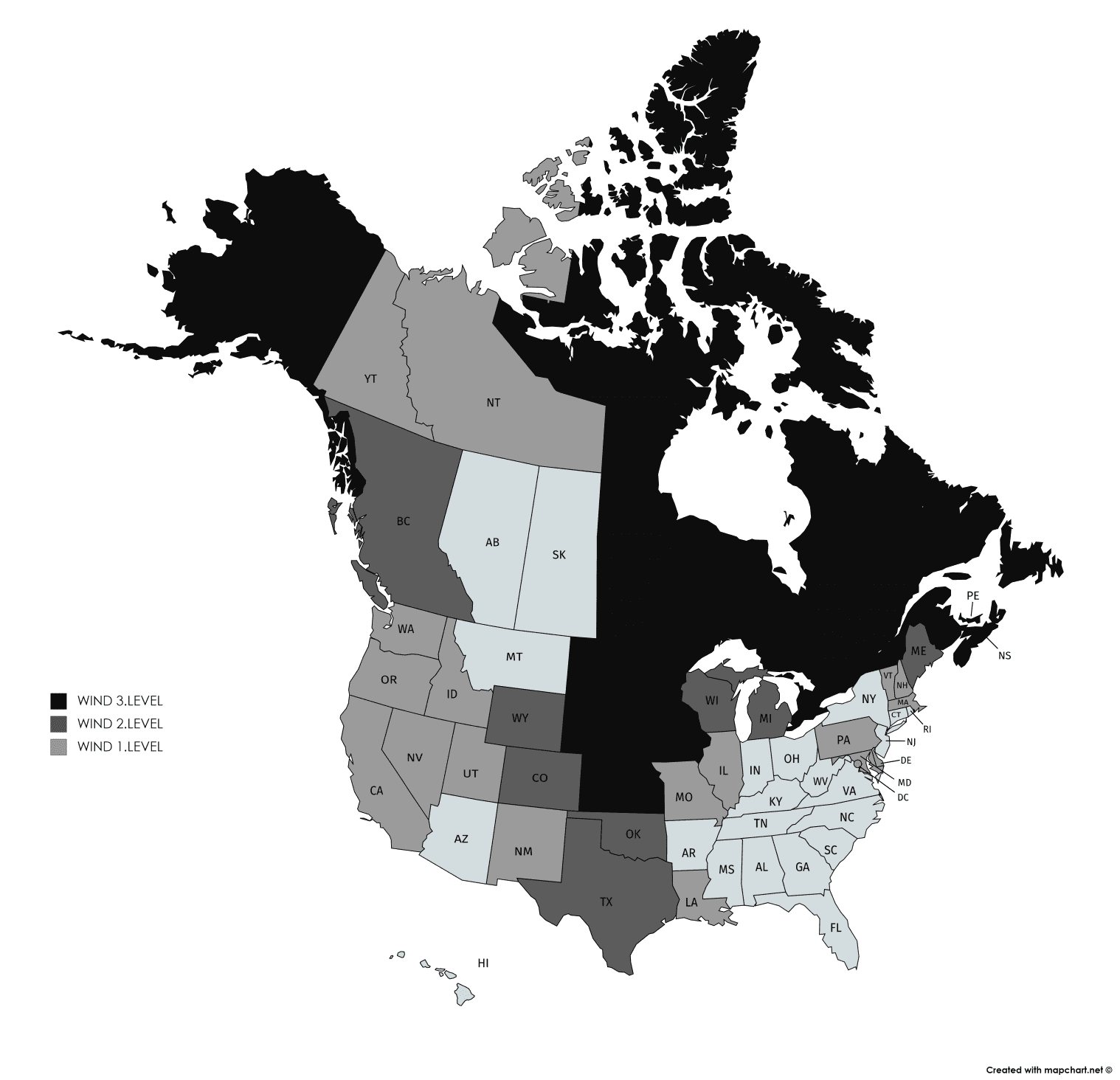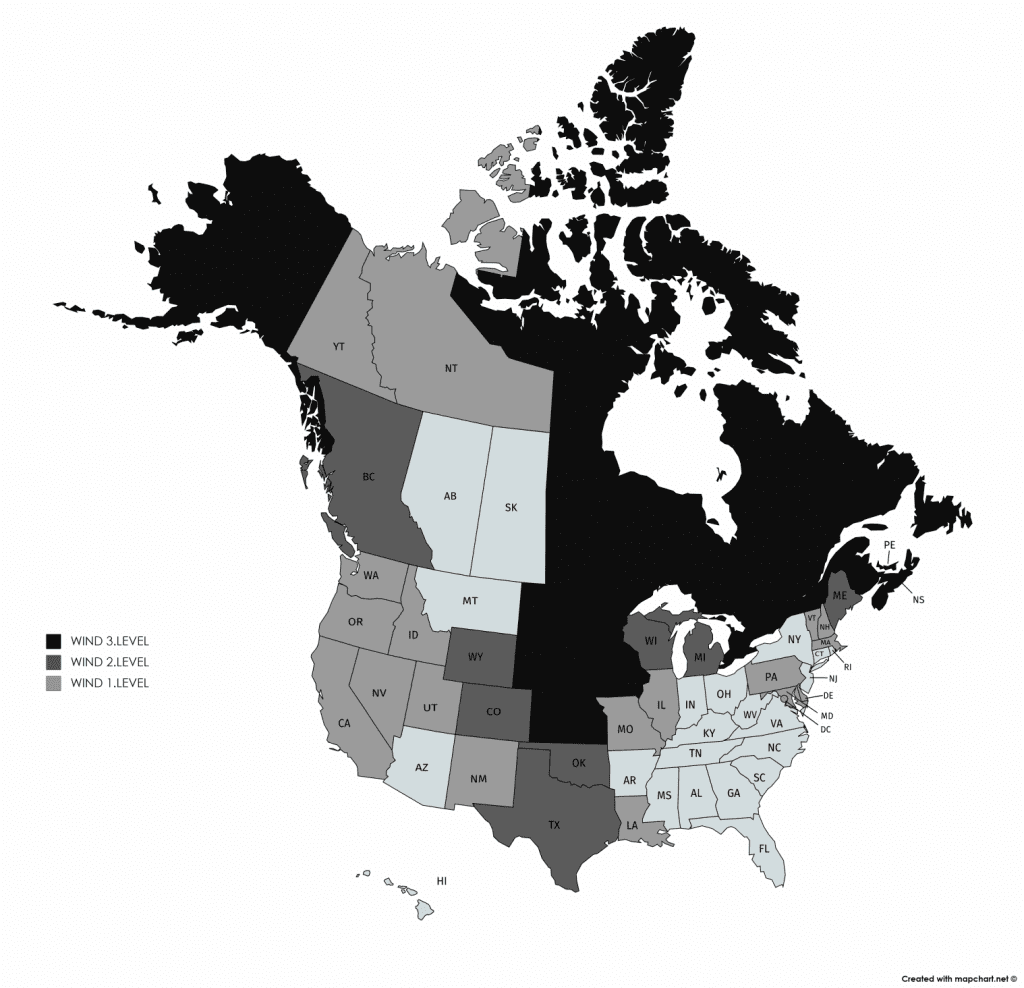 (Visited 16 times, 1 visits today)